Winter stay in a wooden cottage - Caravan Park Sexten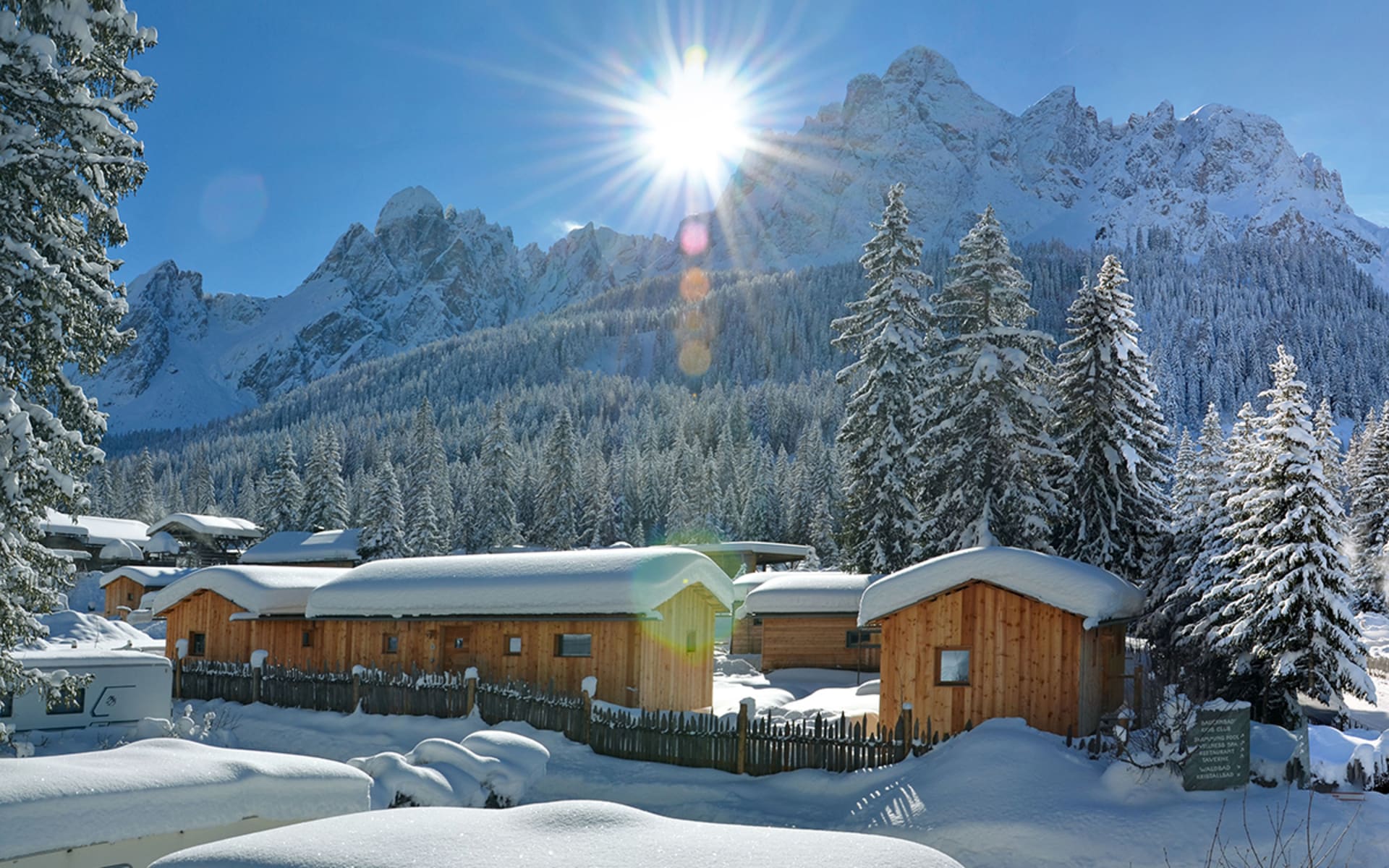 Ecological, modern, luxurious - not every campsite can be said that. But not every campsite is Caravan Park Sexten. If you would like to spend your winter vacation in a 5-star facility, come here.
There is no shortage of places in South Tyrol that will delight you at any time of the year. They are beautiful in summer and winter, so it's no surprise that you will encounter crowds of tourists regardless of the month. You will surely like it at Caravan Park Sexten, because it is a well-organized center. And its accommodation offer looks simply fabulous! Are you dreaming of relaxing with a view of the Dolomites? Would you like to relax in the bosom of nature, but you are not going to give up the comforts? Or maybe more - do you want to experience luxury? If you answered yes to even one question, we invite you to the north of Italy, to the Trentino-South Tyrol region. There is a facility waiting there that will meet even the strictest expectations.
Winter vacation in South Tyrol
The mentioned center focuses on ecology, skillfully combining it with modernity. It's Italian, but designed with so much care you might mistake it for Austrian. Anyway, it is located very close to the Austrian border. It is located in a nature park, and its buildings are kept in a natural style. Among the materials used in the construction, one can first of all mention wood. It is visible both in the facade and in the interiors, which gives them an amazing atmosphere and coziness.
Those for whom concern for the environment is not only an empty slogan will be fully satisfied. Caravan Park Sexten is a year-round ecological campsite with a capital "E". You will meet there not only with the reduction of plastic consumption (including the lack of disposable packaging). The facility uses solar panels. In addition, it limits the generation of waste through a zero waste policy. It focuses on promoting bicycle and local transport instead of driving.
Caravan Park Sexten - accommodation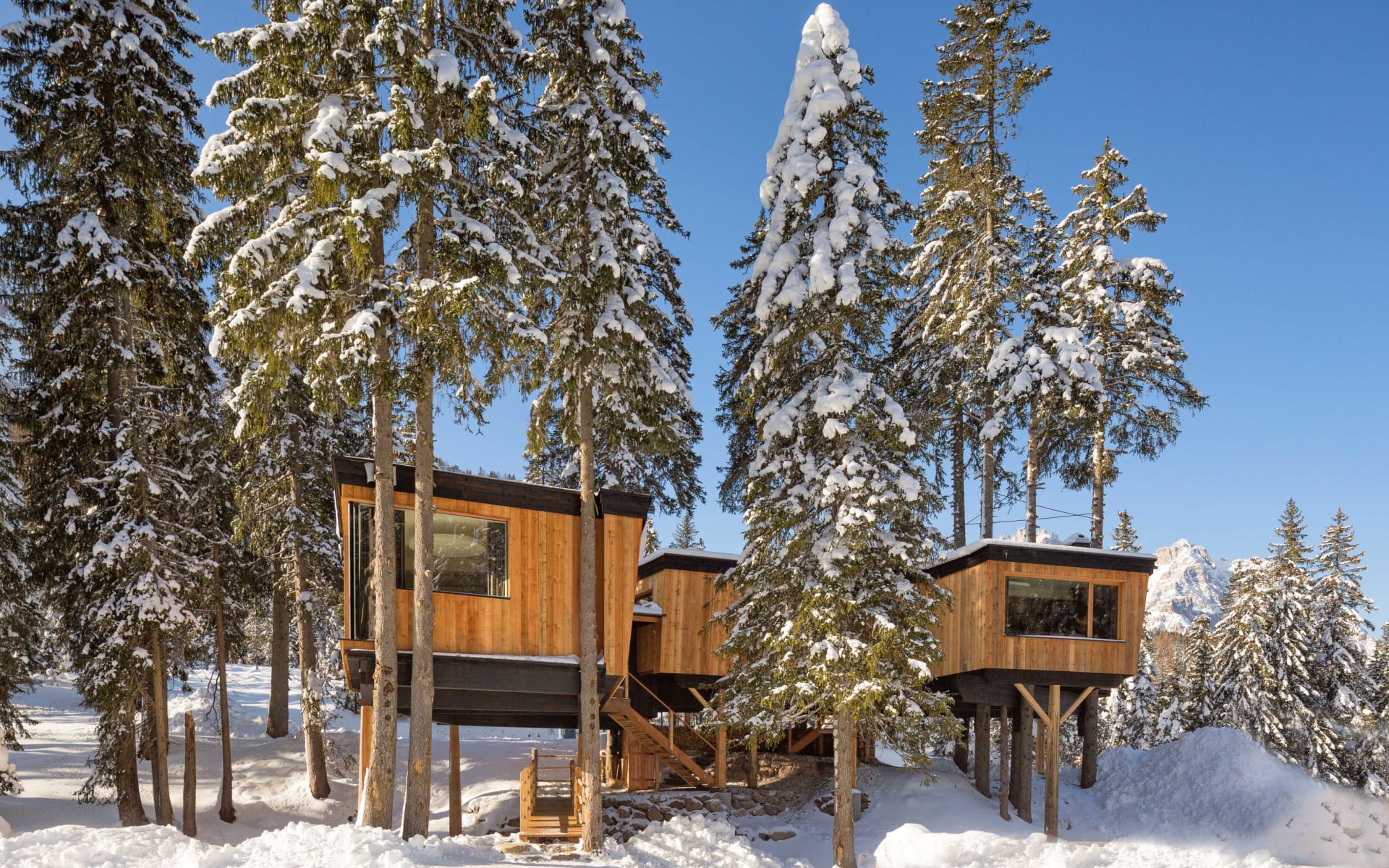 What can guests of Caravan Park Sexten count on when it comes to accommodation? Among other things, for lots, rooms and apartments, exclusive glamping tents and tree houses - the perfect solution for nature lovers. If you plan to come in winter, also consider wooden bungalows. Their decor will pleasantly surprise many people. They are nothing like the cabins you might have come across in a standard campsite. They are tastefully arranged and their equipment guarantees a stay in luxurious conditions. And this ubiquitous wood ...
All bungalows available to guests have underfloor heating and private bathrooms. Anyway, the topic of bathrooms deserves more attention. The campsite has a lot to boast about. Holidaymakers are very impressed with the cleanliness of the sanitary facilities, as well as with what their interior looks like. They have separate areas for washing dishes, a laundry room with washing machines and dryers (coin operated), and even a bathroom for dogs. They are spacious and well decorated. They are equipped with showers with a large hall, which is especially useful in winter. You can easily spread out in them, even if you have more clothes, and thicker ones.
Wooden cottage with its own sauna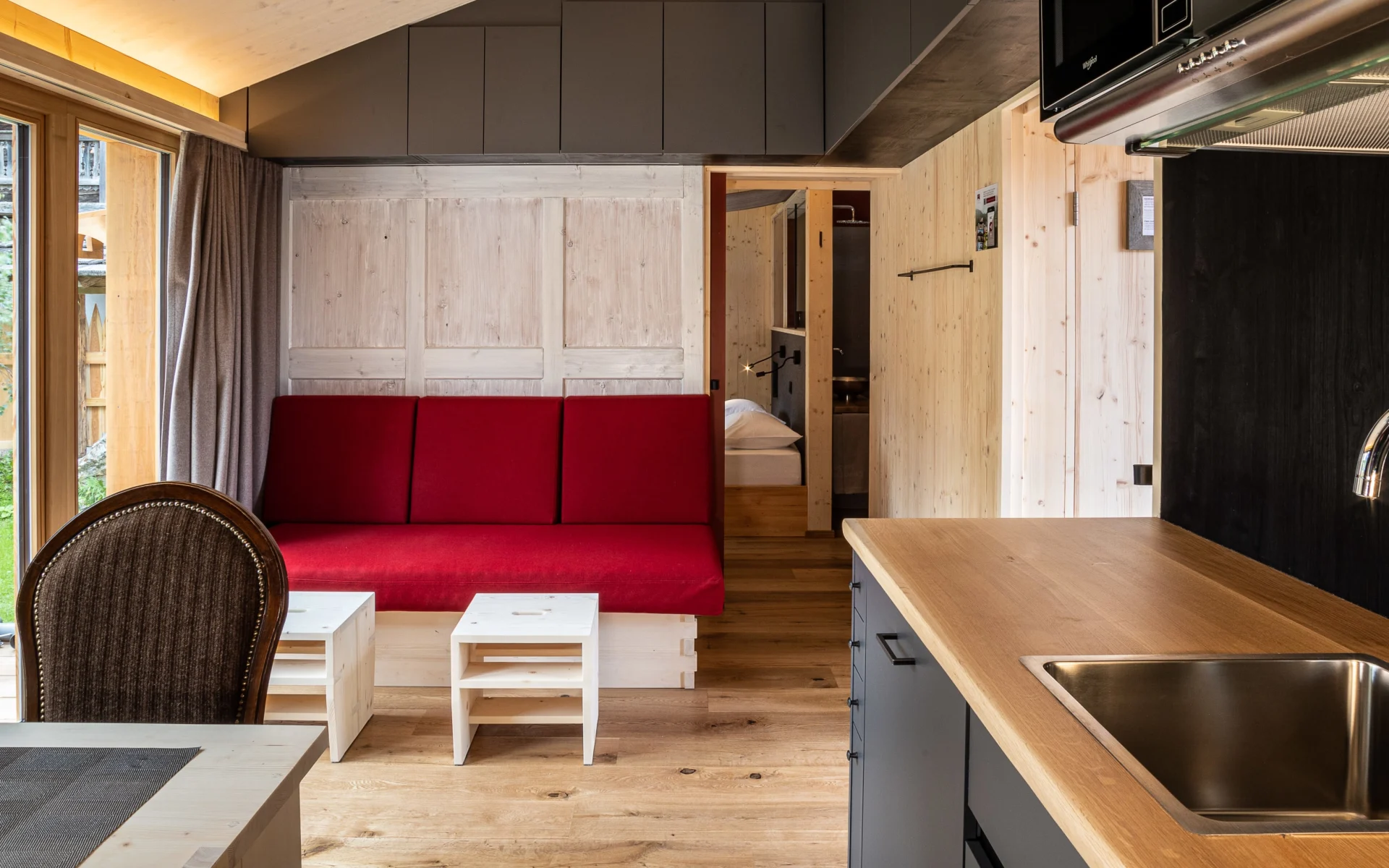 New this year are two-person cabins with an infrared sauna. Of course, the cottages were designed in the spirit of respect for nature present at Caravan Park Sexten. The atmosphere of the place allows for complete relaxation, soothing the senses, but also undisturbed privacy.
In winter, in the mountains, not only for skiing
Tourists who decide to spend winter holidays at this campsite are fans of winter sports - but not only. They have great access to the ski slopes from here. In good snow conditions, they will easily reach the cable car station without taking off your skis. The ski bus is only a few dozen meters away. In turn, the nearest ski resort (Croda Rossa) is approx. 2.4 km away.
Of course, apart from skiing, there are other possibilities. The beautiful surroundings tempt you to take long walks and enjoy the views. At the campsite itself, you can relax all day long, taking advantage of the SPA offer. Many believe that the local body renewal zone is one of the best in the whole of Tyrol. Vacationers have at their disposal, among others salt cave, indoor and outdoor saunas, jacuzzi and swimming pools for children and adults. There is also a fitness room and a center with a wide range of services such as massages and beauty treatments for the face and body. This is a great option if you want to recover from a day on the slopes.
The campsite is still developing. For example, in the summer of 2022, new houses for couples with a sauna were added to its offer. Are you planning to come here for skiing or otherwise spend your winter vacation? Stay tuned for updates - there will be new amenities for guests soon.
A writer by profession, a passion of a cat. One day he will see what is behind the Urals - good to Vladivostok. So far, when he can, he enjoys the sun of the countries of southern Europe. And it's also fun;)
Enjoyed reading this article? Share it!