City Break at the campground - an idea for the weekend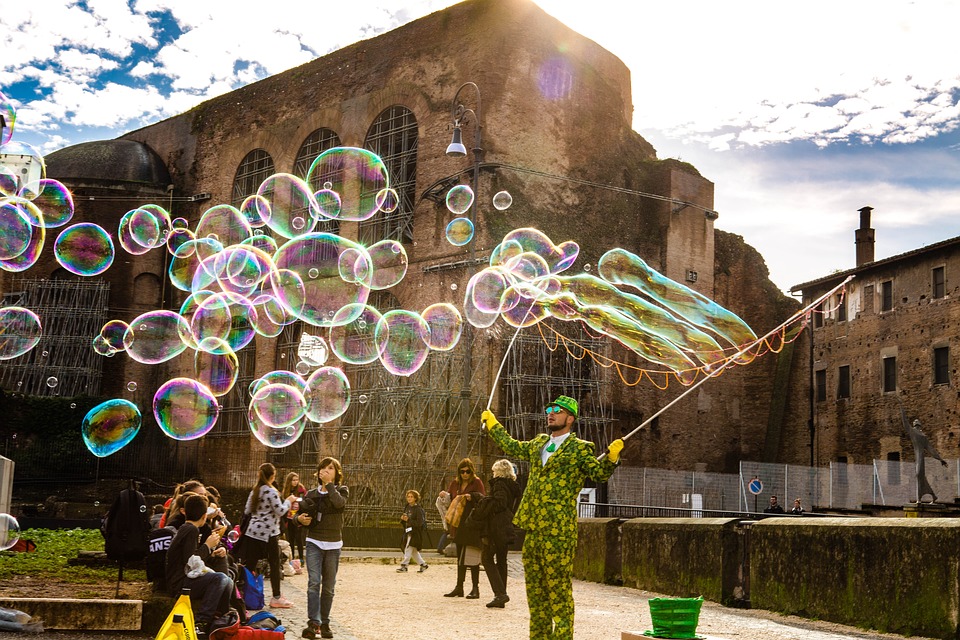 City break at the campground? It is possible even in autumn or winter! Low-cost airlines fly to all proposed destinations and almost all campsites in the list are located in city centers. If a campsite is a little further away, it certainly offers a shuttle service to the center. The location close to monuments or close to public transport allows you to move freely without your car.
All campsites have holiday homes that often look like hotel rooms : they have a bedroom and a bathroom, but they lack a kitchen, which is basically not needed, because most of the time is spent exploring. Besides, the campsites often offer meals on the spot, and they certainly offer a breakfast buffet.
If you are wondering where to go for the weekend, I suggest cheap accommodation in the most beautiful cities in Europe.
Venice
Due to the possibility of aqua alta in Venice, it may be better to postpone the departure to it in spring, but we should not discourage you, because the campsites that I will offer you here are open all year round, and galoshes can be bought anywhere. Autumn in Venice is very romantic, and the Venice Carnival is a topic for a separate article! What to see Venice? In addition to the sights in the old town such as St. Mark's Square or the Doge's Palace, you can go to the islands of Murano, Burano, Torcello or the Brenta Riviera to the famous Venetian villas.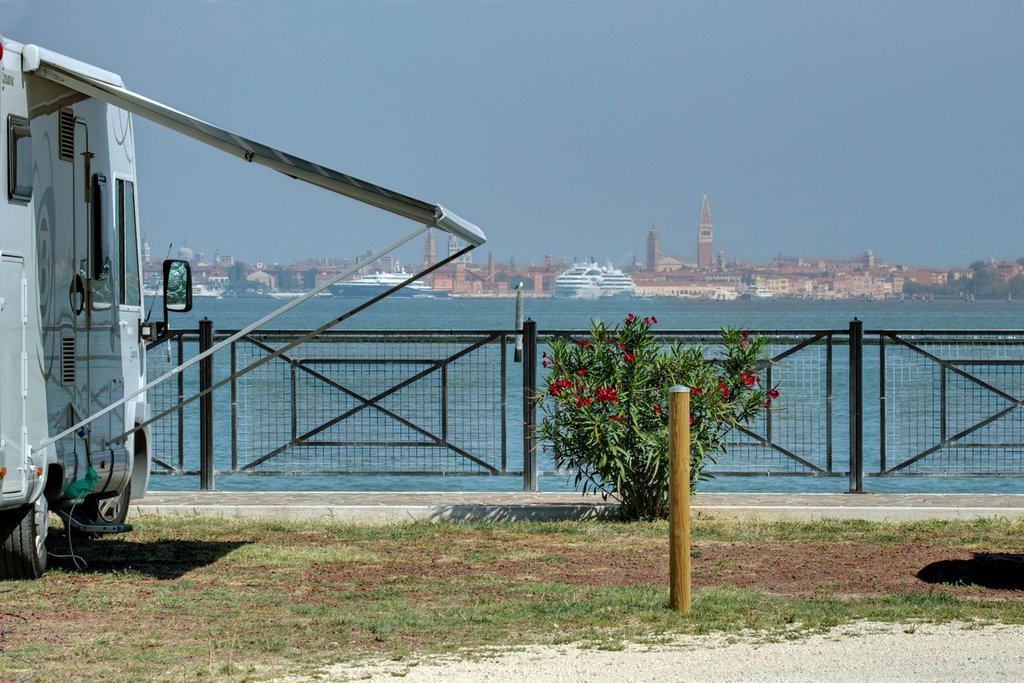 Camping Fusina is the best camping to explore Venice! It is basically in front of Venice at the mouth of the Brenta Canal, and you can get to the center of Venice (Accademia - Zattere) by a regular vaporetto. The campsite is also connected to the Venetian beach of Alberoni, which is less than 30 minutes away by boat.
Attractions for children. It is not a typical campsite with activities for children, but they will love the swimming pool.
Where to eat There is a restaurant and pizzeria on the campground.
Jolly Camping in Town not only provides quick access to Venice, but also offers great entertainment facilities. Every week at the weekend there are fancy themed parties organized here - usually with masks.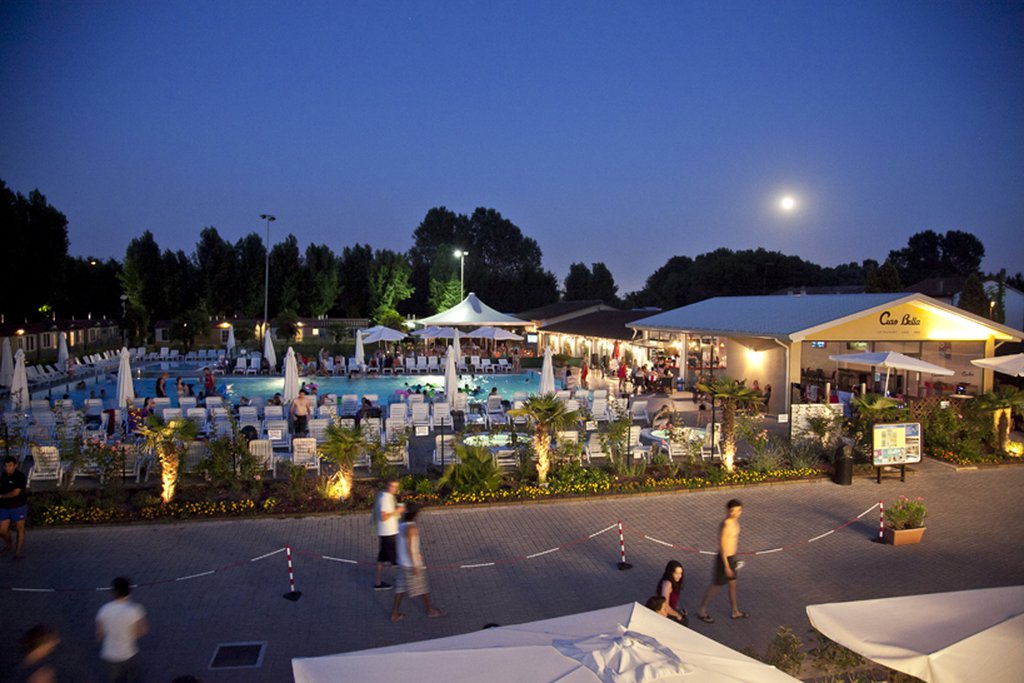 Attractions for children? There are two swimming pools on the campsite including a small paddling pool and jacuzzi. Older children will love the beach volleyball court.
Where to eat There are grocery stores on the campsite, where you can buy, among others fresh bread, snack bar and restaurant. If you feel like having delicious, real Italian coffee, you don't have to look far for it - the one served in the restaurant pavilion is appreciated by many guests.
Verona
The city of Romeo and Juliet attracts millions of tourists with its charm. This city is tiny and it will take you less than half a day to visit it, but you will certainly not be bored here all weekend. Walk along the river in Verona , sit on the city walls, have a cappuccino in one of the tons of little eateries. If you plan your trip well, you may be able to attend one of the concerts in the famous amphitheater in Verona .
It is only 1.5 km on foot from Camping Castel San Pietro to the famous Juliet's Balcony. Camping Located in a fantastic location on a hill overlooking the whole city.
Rome
Who doesn't dream of a weekend in Rome ? WizzAir and RyanAir offer cheap flights to Rome and in January you can fly to the Italian capital for around PLN 200 back and forth.
If you don't want to waste a second during the day on long transfers to the greatest attractions in Rome, the best way is to choose an accommodation in the city center and that's what awaits you at Roma Camping in Town . It is a 5-minute bus ride from Museo Vaticano Metro Station. You can choose whether you want to get there by a city bus that departs from the campsite itself or by a transfer provided by the campsite. There is a large recreational pool at the campsite where you can cool off after a day of activities. Evening parties are often organized by the swimming pool.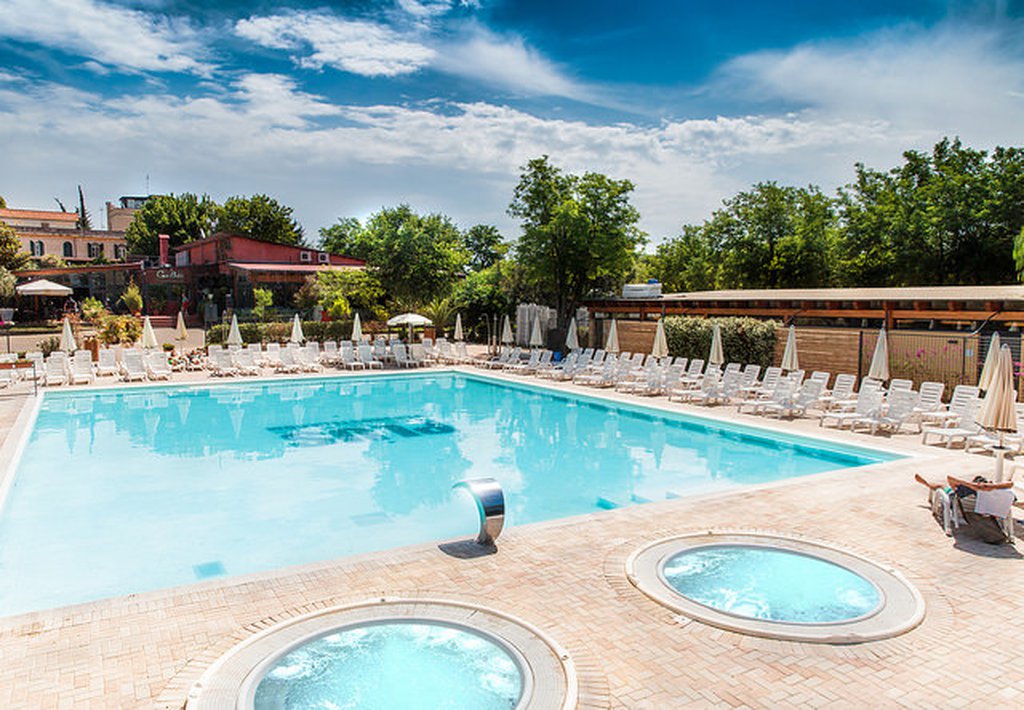 Attractions for children. There is a playground for children on the campsite and it is quite well equipped. In addition, there is also a babyroom and toilets for babies. The holiday homes are located away from the hustle and bustle of restaurants, bars and swimming pools.
Where to eat There is a great restaurant on the campground and you can also eat a buffet breakfast for around € 6.
If, on the other hand, you want to live close to the city but not in the center of a busy street, be sure to see where Camping Village Roma Capitol is located. Here you will find peace and quiet as well as many additional services that are missing from the Roma in Town campsite.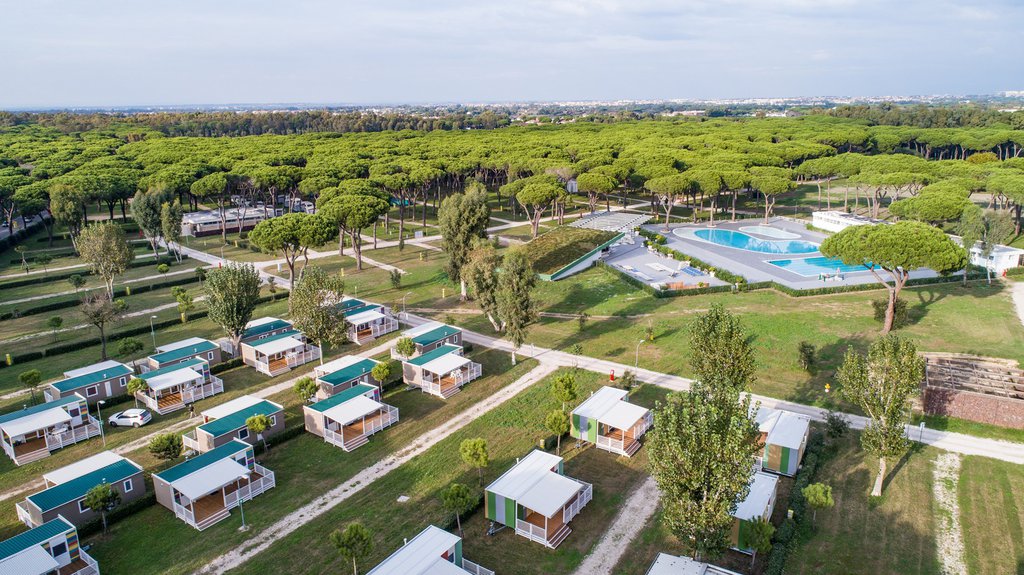 Attractions for children. This camping is a real paradise for children. There is a large swimming pool for children and adults with heated water and gentle descent. There are animations that take place both by the pool and in the kids club. There is a very large playground and toilets for children as well as facilities for babies in the bathrooms
Where to eat The campground has a restaurant and pizzeria with delicious food that you can also take away. The camping also offers breakfast.
Then what are you ready for a Roman vacation?
Naples
It's a city that you either love or on the contrary ... If you decide to take a city-break in Naples, and it turns out that this city did not make a very good impression on you, there are many other attractions close to Naples that you can see, such as Mount Vesuvius, Pompeii , Amalfi, Sorrento, Capri, Ischia, Paestum. You decide what to see .
Therefore, I encourage you to book accommodation a little further from Naples (about 80 km) in the town of Baia Domizia, where the campingo of the same name is located. Camping Baia Domizia offers sightseeing tours and transfers to all the attractions I wrote about above. In addition, it is located right by the sea, has swimming pools and lots of other attractions.
Attractions for children. There are animations and a kids club on the campground. There are swimming pools for toddlers and older children. There are several playgrounds.
Where to eat There is a great pizzeria restaurant on the campsite that you can take away food.
Florence
Tuscany is beautiful at any time of the year and I can say the same about Florence! The whole city is unique, but it's especially worth climbing the hill and Michelangelo square , from where you can see the whole panorama of the city. If you have such an opportunity, go there at sunset or even after dark. It is also worth climbing the Duomo tower and of course the Ponte Vecchio .
Firenze Camping in Town has its own shuttle service under Ponte Vecchio, but it is also close to the public bus stop (500m) that takes you to the very center of Florence.
Attractions for children. The campsite has a tiny playground and two swimming pools, one of which has a soft surface.
Where to eat There is a great restaurant and pizzeria on the campground. If you want to eat there, book your places in advance. It is also worth going to the so-called Aperitivo , where you only pay for alcohol and get small snacks for free.
Barcelona - Tarragona
A trip to Barcelona is a bit longer, so you might want to consider booking something more than just a weekend in Barcelona . I will show you two accommodation options - something close to the city with fewer amenities and a great Family Park in Tarragona, approx. 100km from Barcelona
Cheap flights to Barcelona start from around PLN 450 return for one person.
Camping Barcelona is an option closer to the city. The best choice for all those who want to spend most of their time exploring the city. There aren't many amenities here, but it's very close to the center. This campground is open from March 1 to November 1. Just like the second camping that I suggest to you.
Camping Resort Sanguli Salou in Tarragona is a 5 star campsite where you can spend your time relaxing and having fun. It will appeal to the whole family, and despite being far away, Barcelona can be easily reached by train. It's a good choice if you want to both visit Barcelona, but also want to relax by the pools. You can say that a vacation at this campground will be a Holiday Break ;)
Attractions for children. The biggest attraction are the pools, which are divided thematically and, for example, in the Africa Pool you will find statues of wild animals, Guli Pool is a water castle with gushing water and slides. In addition, there are 3 other swimming pools with slides and waterfalls, where the whole family can have fun and relax.
Where to eat There are several restaurants and bars on the campground.
Marseille and Saint Tropez
Did you know that France has perhaps the most 5 star campgrounds in Europe? They are usually year-round and have, for example, heated swimming pools. The weather on the Cote d'Azur allows for a nice holiday trip even before the season. City break in Marseille? Cheap flights : Krakow - Marseille start from about PLN 150 return for one person.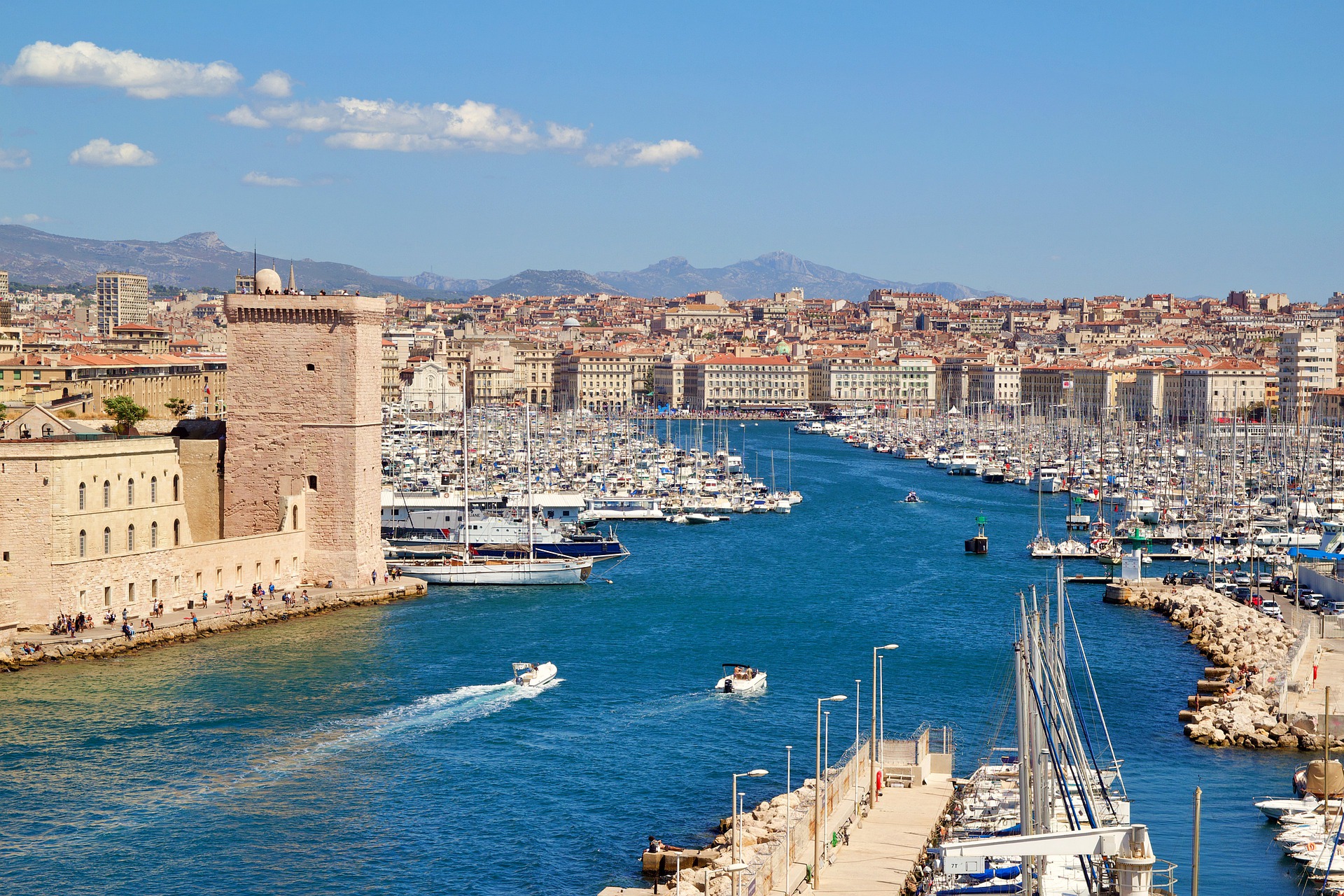 Camping Pascalounet is just 26 km from Marseille Airport. A good base for exploring Marseille. This campground is open from April 1 to the end of October.
However, if you are looking for something closer to Sant Tropez , the beautiful 5-star Camping Les Tournels in Ramatuelle is nearby. This camping on the Cote d'Azur is a place where you can spend not only the weekend, but the whole week. Remember, however, that this campground is open from the end of April to the end of October.
If you know the movie "The Gendarme of Saint Tropez", be sure to visit the cinema museum.
Attractions for children. This camping is a paradise for children of all ages. All pools are heated to 26-28 ° C from May to October. In addition to the recreational pool, there is a water playground for children with figurines, a river with artificial current, a beach and water slides. There is also a great playground at the campsite with a specially separated area for babies, and for older ones, great wooden structures for climbing.
Where to eat There is a great restaurant on the campground.
Amsterdam and The Hague
Vakantiepark Koningshof offers everything you could wish for during a city break in Amsterdam, but The Hague is close too. Every day on the campsite you can buy fresh bread from the supermarket along with other food products.
Attractions for children. While you are resting - your children will be able to play under the supervision of animators. During the holiday season, we have a specially prepared animation program that includes sports tournaments, a theater for children, games, entertainment and cinema evenings ... Who is joining?
There are outdoor and indoor pools on the campground. Next to the pools there is a playground for children, and there are also football and basketball courts and a small skate park.
What else is worth seeing? There is a lot to see near the Koningshof. In Katwijk you can cycle along the dunes, take a walk along the promenade or enjoy the sun on the beach. If you want, you can visit nearby cities, e.g. Leiden is 15 minutes away by car.
However, if you want to be closer to Amsterdam, we recommend Camping Zeeburg . Beware of chickens and domesticated pigeons walking around the lots. There is a petting zoo on the campground. There is a bicycle path directly from the campsite, which you can easily get to the center.
We have created the CampRest portal for people who value freedom and travel on their own.
Enjoyed reading this article? Share it!