The best campsites for families with children in Italy - part 2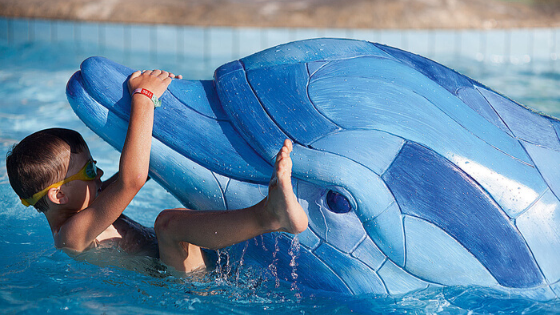 You can read the first part of the list in the previous text: "The best campsites for families with children in Italy - part 1" .
In this article (as in the first one) you will find campsites with a wide range of attractions for children: from swimming pools, mini-clubs, games rooms to sports activities and tournaments.
(After clicking on the name of the campsite in the header or its photo, the page of this campsite will open in our campsite search engine, where you will find information such as: detailed address details, website, telephone numbers and sample prices, as well as reviews about campsites. a campsite from our list and you want to share your comments about the campsites, click! Reviews can be added without logging in)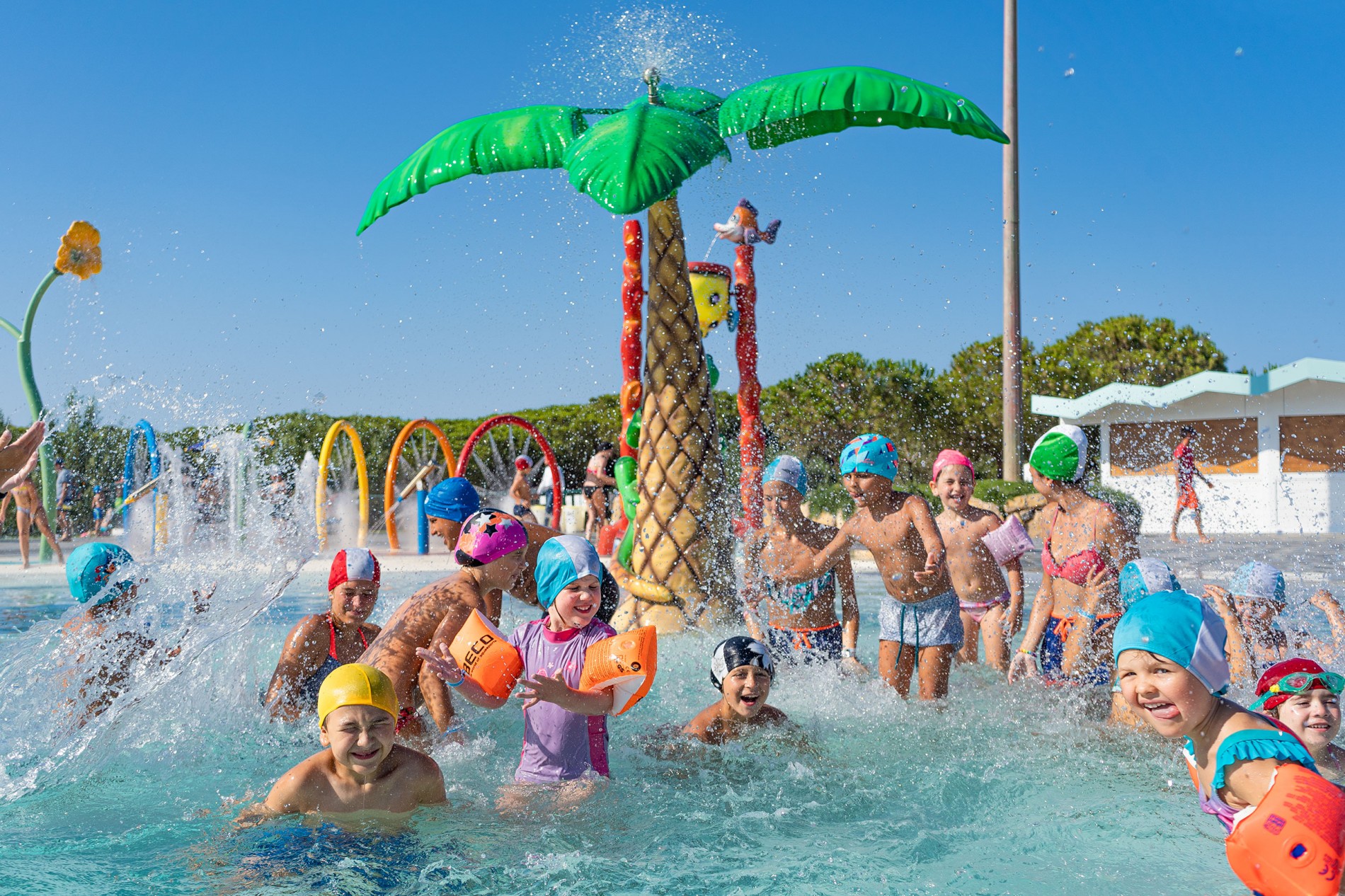 Camping Village La Tortuga is part of the Baia Holiday campsite. All their campsites are distinguished by high quality of service, including animation. By choosing campsites from this chain, you can be sure that your vacation will be successful. This Italian campsite has 3 clubs for children of all ages.
Kids Club from 5 to 8 years old
JayClub from 9 to 11 years old
Teen Club 12+
The animations are held from May 15 until September 15. What is the day like with animations? In the mornings, tournaments and activities are organized, including on the beach, and in the evenings, animators conduct dance lessons and performances, as well as Baby Dance for the youngest children.
The whole area of the campsite is very well lit and the paths are paved, so children can safely ride their bikes and scooters. However, the campsite lacks sanitary facilities for children and a room for changing and bathing babies - a baby room or even a family shower, where you can comfortably bathe a small child.
Is there a beach and swimming pools?
The campsite is located right next to a nice, wide beach with a windsurfing school , sailing school and a diving center. In 2018, a brand new swimming pool complex with water attractions and a spray park for children right next to the beach.
What to see?
Located near Capo Testa, which is a worth visiting point of the northern part of the island.
Isamar Holiday Village - Italy, Venetian Laguna, Isolaverde Chioggia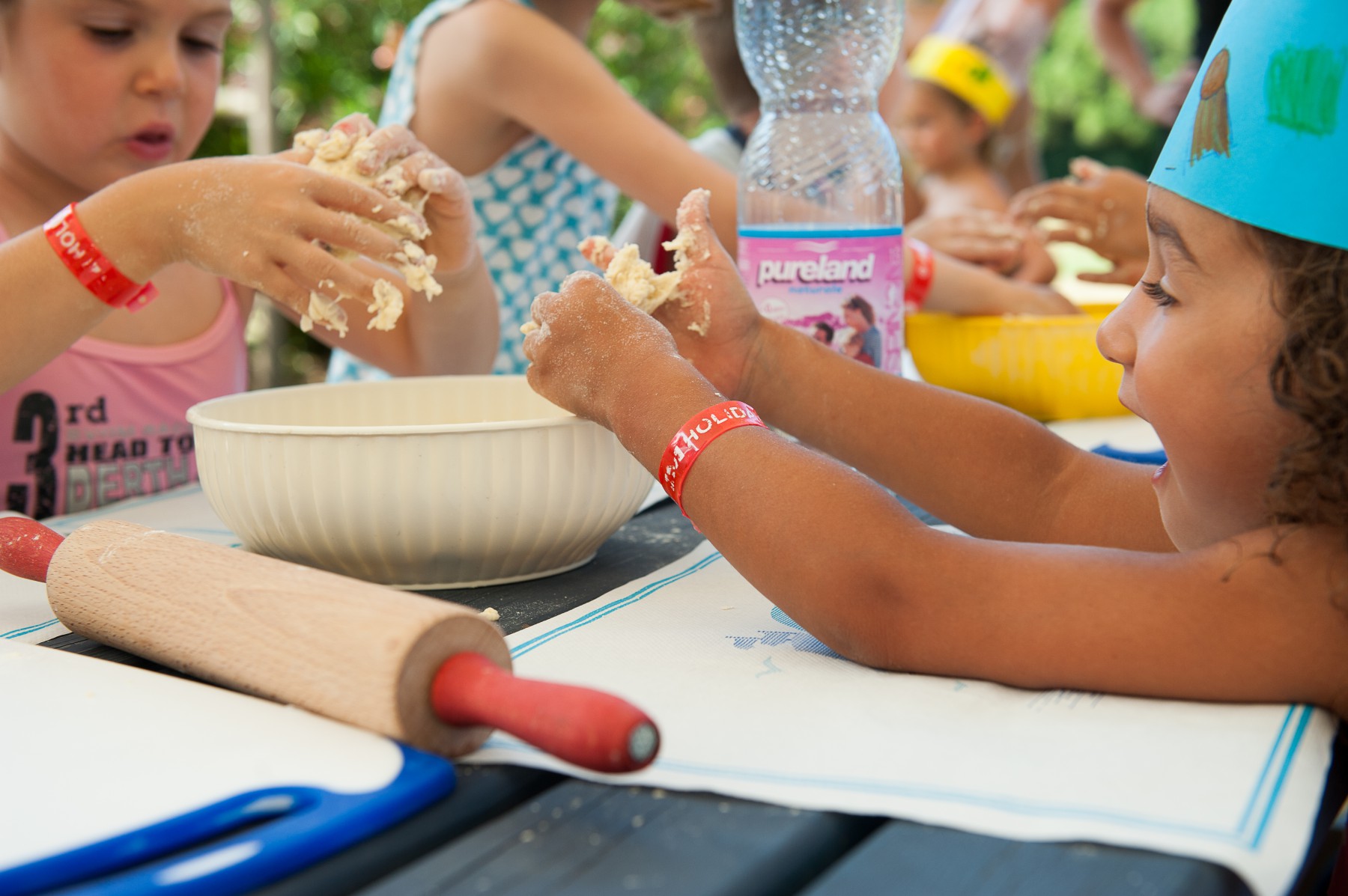 This 5 star campsite with an aqua park is located just south of Venice. It has as many as 8 pools, and in addition 6 slides, a jacuzzi, a counter-current pool, and a pool loved by parents of young children: a pool with a non-slip soft bottom and a low water level. If this aqua park does not meet your needs, there is aqua park Padovaland about 50 km from the campsite.
The campsite offers entertainment for children and teenagers of all ages. From the morning you can participate in sports activities such as swimming or archery courses, and even play tennis under the supervision of an instructor. The campsite organizes football and beach volleyball tournaments. In the evening, the animators teach, for example, Latin American dance, and also prepare performances and shows. From time to time, the campsite also organizes a foam party , a night bath in the pool or Color Run. The campsite also offers diving lessons for adults and children.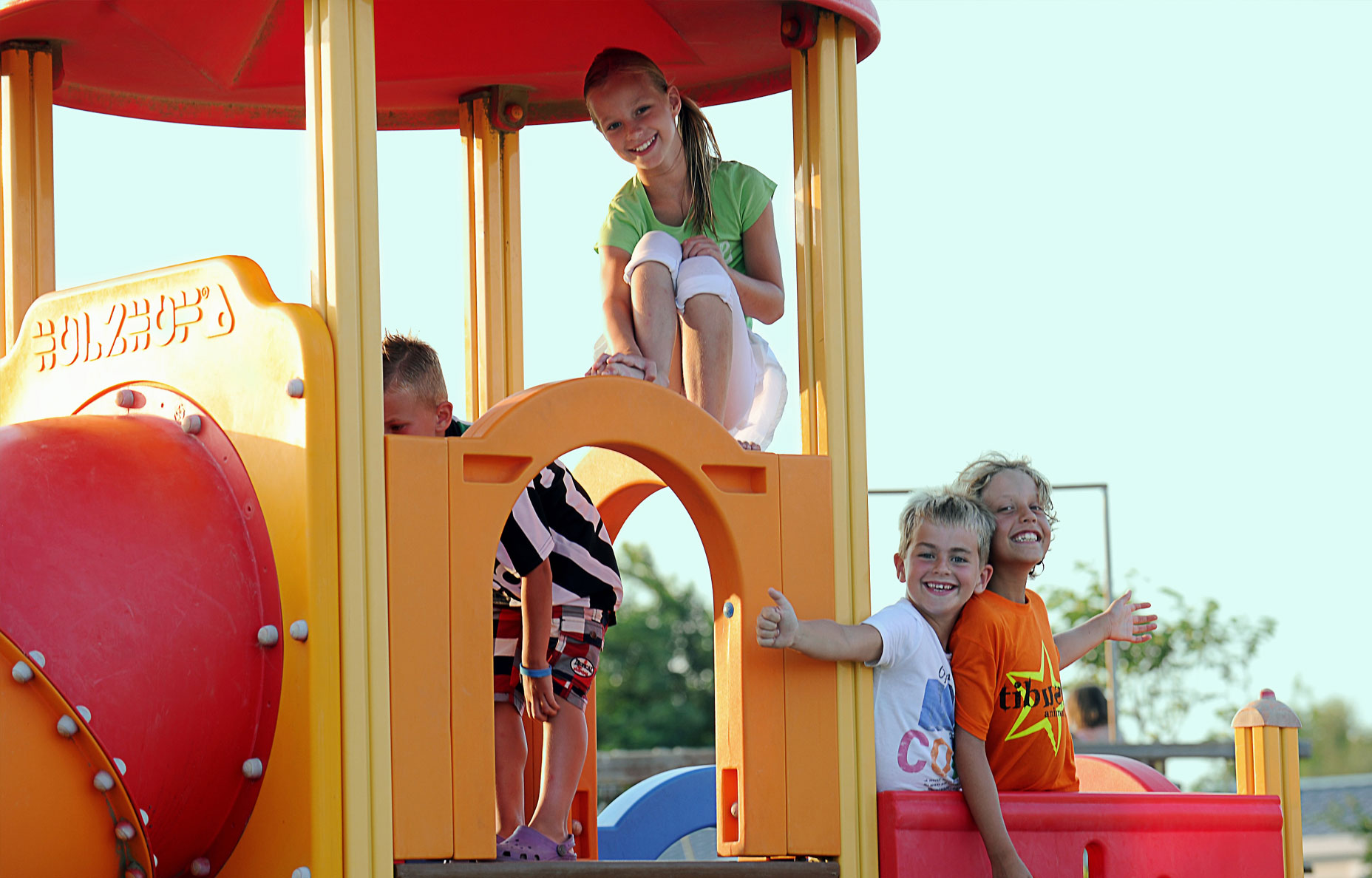 Camping Holiday Park Spiaggia e Mare is a fairly large Family Park full of attractions for children of all ages, but also for adults. On its premises there are, among others a children's club where animators organize activities and games for children. Children can also take a kayaking course, a swimming pool course or a dance class . There is also a great playground for children, a games room and a swimming pool with a slide. There is also a football school on the campsite, where children can learn and play under the supervision of a coach. From 2019, children can also learn to shoot a bow under the supervision of an instructor.
The campsite also offers many attractions for adults who can use water equipment (e.g. kayaks) and windsurfing school. In addition, they can play beach volleyball and football, play tennis or take part in sports and artistic activities.
Is there a beach and a swimming pool?
Yes, the campground is directly on the beach . SUPs, kayaks and pedal boats can be rented in the maritime center. However, the biggest attraction of Camping Holiday Park Spiaggia e Mare for children will certainly be the Water Park. a pirate ship set in a shallow pool with slides and water jets. There are two larger swimming pools in the park. The first is the Waterslides "Kamikaze and Hydrotube" (10 meters, 1.5 meters deep), while the second is the Giant Slide for children over 110 cm tall.
What to see?
The capital of the region is Bologna with the world's oldest university. For car fans, we recommend the Ferrari Museum in Maranello.
Camping Village Pino Mare - Italy, Venetian Laguna, Lignano Sabbiadoro Udine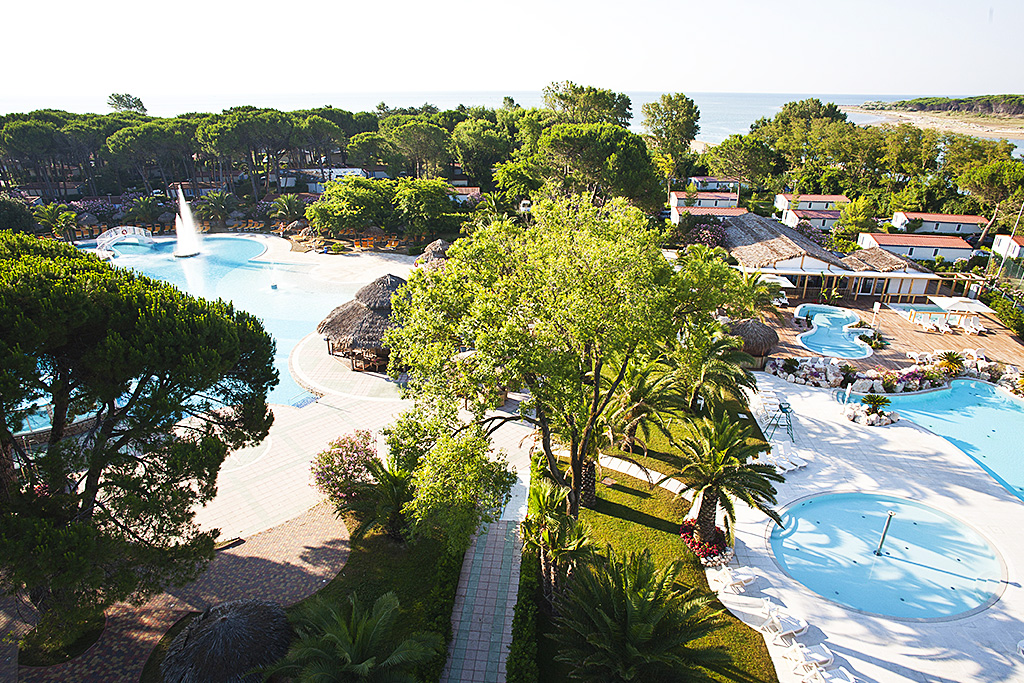 There are 300 holiday homes and 355 pitches on this parc on 16 hectares.
But also a wide strip of beach with over 650 umbrellas. The campsite has a large swimming pool with heated salt water and a bar, an exclusive Wellness Center also with heated pools and a small pool for children.
There are animations every day. In the afternoons, children aged 5 to 12 can meet in the mini-club, where they will find activities such as treasure hunting, pizza preparation, scientific experiments, etc. Every Thursday, immediately after the Baby Dance evening, there is a foam party, i.e. a disco during which everyone participants bathe in foam.
There is a bicycle rental at the reception. You can also arrange a guided bike tour.
Camping Village Isolino - Italy, Lago di Maggiore, Fondotoce di Verbania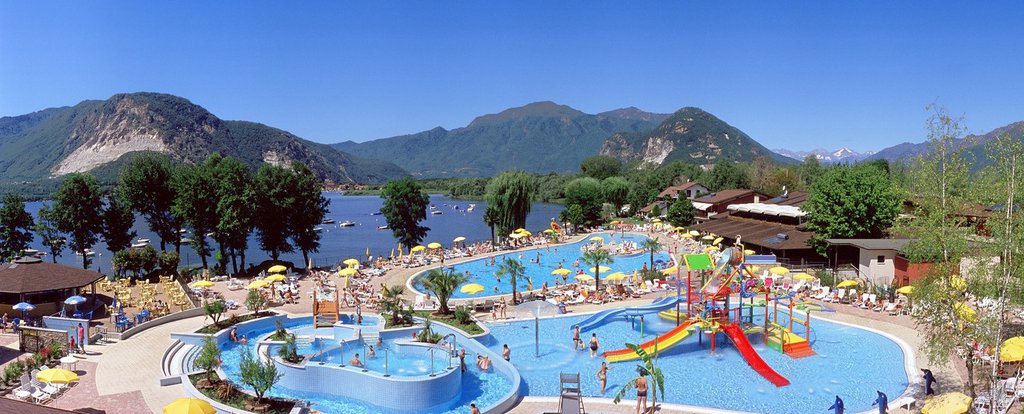 We are moving to the lakes of northern Italy. The first one is situated directly on Lago di Maggiore . It has its own sandy beach and water equipment rental. There is also a bicycle rental, playgrounds and tables for playing ping-pong and billiards on the campsite. At the lake you can swim on a rented pedal boat or SUP.
Are there pools?
There are pools with slides! There is a very large playground right on the lake. The animations are conducted in a huge amphitheater that can accommodate up to 500 people. In season, circus shows and musicals can be seen on the stage. In the evenings, the children have their own mini disco. The campsite runs a sailing school and a pony riding school. The animators conduct football and volleyball tournaments every day. You can play darts, ping-pong with them. The campsite also organizes family trips to the mountains: hiking or biking.
What to see?
I recommend visiting the nearby botanical garden of Villa Taranto, sailing to the Borromean Islands or taking a cable car to the top of Mottarone.
Camping Fornella - Italy, Lake Garda, San Felice del Benaco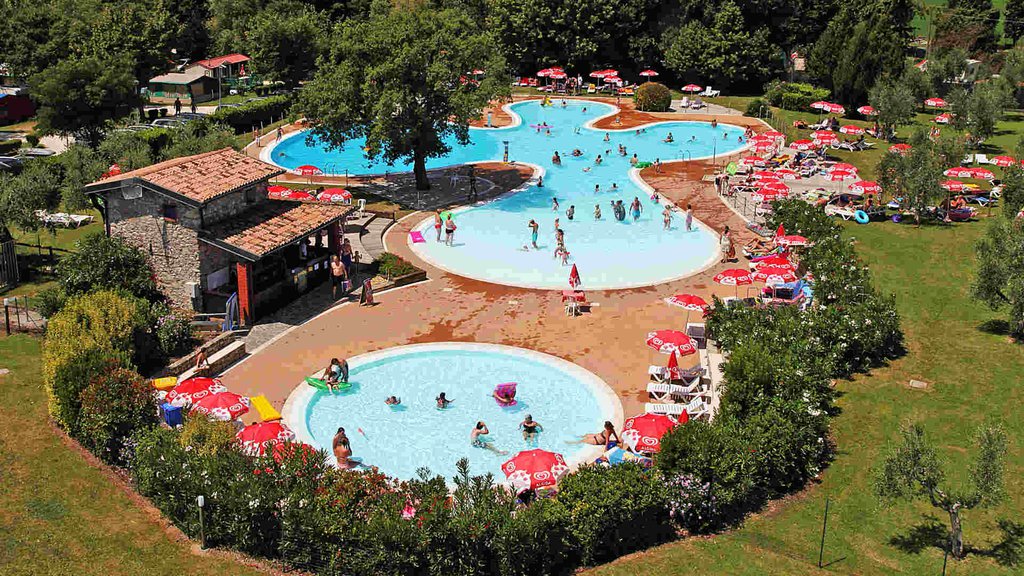 The second campsite with access to the lake from our list is located by the Garda . The camping has been run by the same family for 50 years. Do you know the island of Isola del Garda? It belongs to the same family and recently the island can be visited.
The campsite has heated swimming pools open from April to October, including a toddler pool and water lagoons for slightly older children and teenagers. There are several playgrounds on the campground, but especially the brand new playground right next to the restaurant is worth paying attention to. Sanitary facilities are adapted to the height of children. There is also a babyroom, i.e. a room for bathing and changing babies. The campsite has a rich animation program and organizes tournaments for children. In case of bad weather, there is a maze with balls inside, as well as a place where art classes are held. This place is close to restaurants too.
What to see?
In addition to the previously mentioned island of Isola del Garda, it is also worth going to the Rocca di Manerbo Park. I also recommend going to one of the many lemon groves in this area.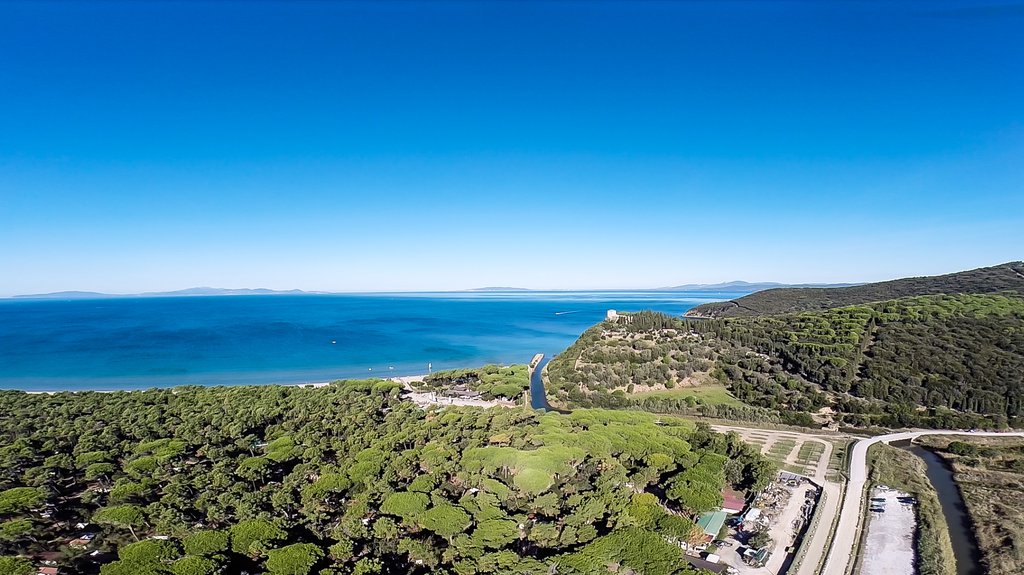 Another two campsites are located on the Tuscan coast . Both of them will be loved by families who love spending time in the bosom of nature. Camping PuntAla has direct access to the beach. The water in this place is usually calm, and its temperature in the season reaches up to 24 ° C. The beach is wide and nice, the sand is fine and the water is clear. The camping has its own water equipment rental with a kite and windsurfing school, bicycle rental and service, pump-track, and a tennis court.
Older children will love the rope park suspended between the trees in the pine forest. Younger children will love the beautiful, large playground and mini club.
What to see?
It is also worth planning a trip to the Monte Argentario peninsula as well as Follonica, Castiglione Pescaia or even Grosetto. The famous Saturnia thermal baths are only 100 km away.
"Mare, Sole, Natura" (sea, sun and nature) is the campground's slogan and that's exactly what awaits you at this campground. It is situated by the sea in the heart of a pine forest.
From June to September, animations for children of all ages are organized on the campsite, there is also a Baby Club for babies, evening attractions for everyone. The campsite's beach is wide, free and sandy. The descent into the water is gentle and the nearby pine trees cast a shadow over the beach. The animators run different activities every day. These are sports activities such as fitness or aqua aerobics, playing volleyball, but also outdoor dance classes.
Younger children will love the large playground, and parents will love the benches in the shade of the trees in this square. Older children can use the football and tennis courts for an additional fee. On rainy days, children will love to play games, table tennis and billiards in the games room .
Evenings at the campsite are everyday madness: live music, shows and cabarets. Once in a while, the campsite organizes special events after sunset, such as a foam party or themed evenings.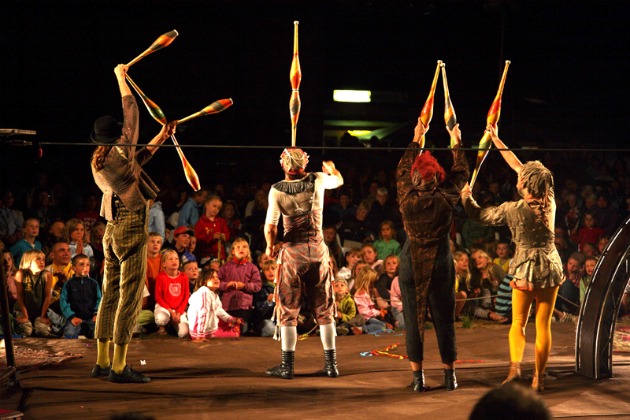 Ca'Savio is a large Family Park with an area of 27ha, located on the seashore in the shade of a beautiful pine forest, only 40 minutes from Venice (by boat).
Animation at the campsite is conducted from Easter to mid-September in several languages. MiniClub is a place for children aged 4 to 12, where they can participate in art classes, play mini-golf, table football, but also participate in competitions, e.g. for building a sand castle. There is a playground with inflatables near the MiniClub. Every afternoon at the MiniClub, children can build with Lego bricks .
In the evenings, on the main stage, children can dance to children's songs together with the animators, and then watch specially prepared performances and, for example, circus shows.
Of course, children over 12 years of age also have their own activities, such as a football school and a beach volleyball tournament, as well as other activities such as bowling or ping-pong. In the area you can also go horse riding, rent a motorboat and go karting at Jesolo 's Pista Azzurra circuit, famous throughout Europe.
Is there a beach and swimming pools?
The beach is wide, sandy and has a very gentle and long descent into the water. The campsite does not have its own umbrellas and sun loungers on the beach, which means nothing blocks the view of the sea outside of "rush hour". The beach is guarded. There is a beach volleyball court and pedal boat rental nearby.
The camping has 2 swimming pool complexes. One at the restaurant and the other in a pine forest. There are deep recreational pools and those for children, e.g. a water playground in the shape of a pirate ship. Sun loungers at the pools are free of charge.
What to see?
It is worth visiting the new aquarium: "Sealife Aquarium".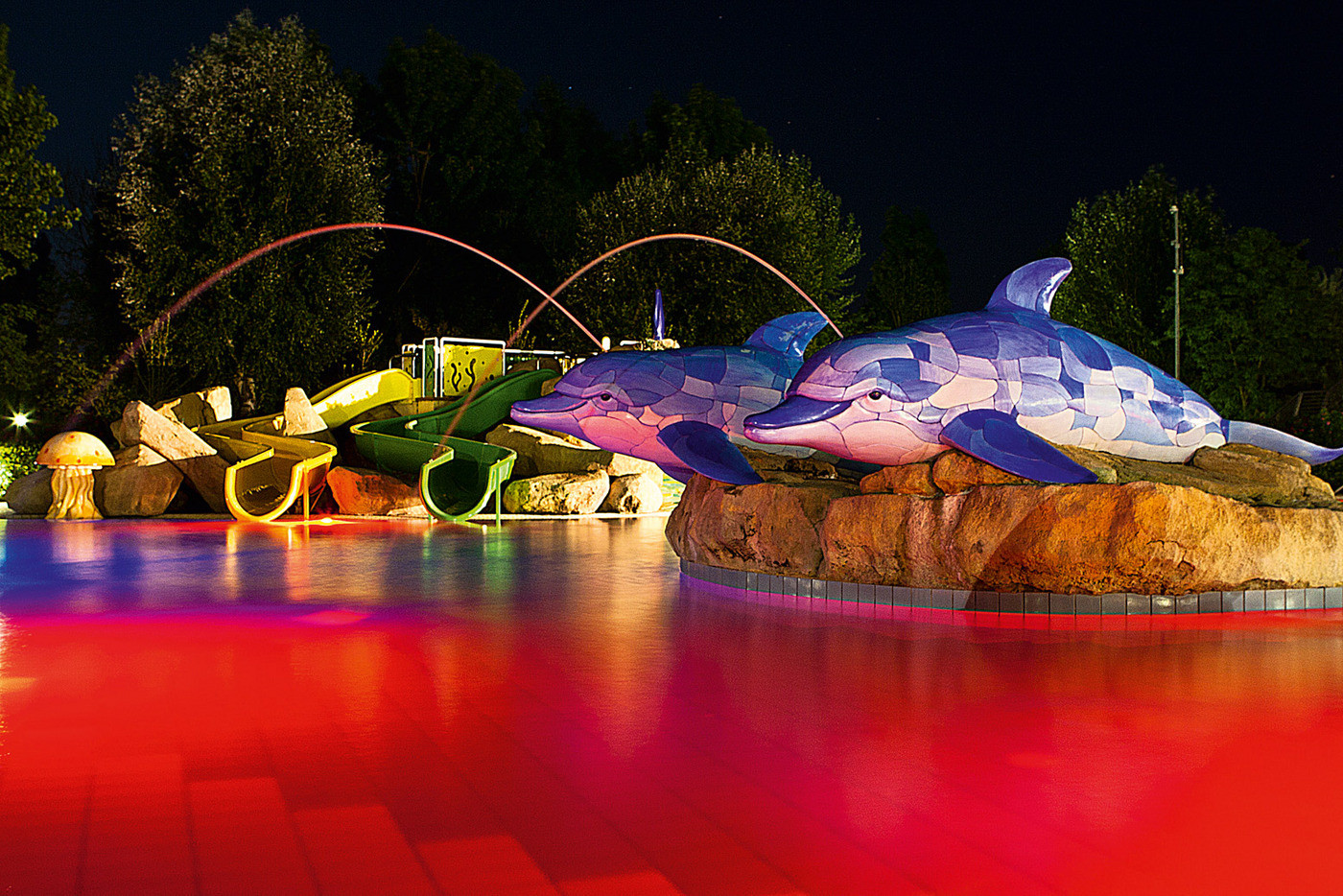 Camping Marina di Venezia has one of the richest entertainment offers for children, teenagers and the whole family. There are attractions called Leo World throughout the campground, and they include, for example, a square with inflatables, mini-golf, mini-go-cards, train, zip-line, climbing wall and an XD cinema, as well as Bumper Boats, i.e. small boats for children located in the pool, which bump against each other when controlled by children.
The children's club is divided into two age groups. The first is for children 4-8 years old (Leo Miniclub) and the second is for children from 9 to 12 years old (Junior Club). Younger children have organized activities such as treasure hunting, art classes, kite flying, learning magic tricks, playing in the pools, and even learning to dance and a ballet school. The little ones will surely like the everyday evening Mini Disco. Older children, on the other hand, have more sports, music and dance activities . The animators organize sports tournaments (Olympic days), dance lessons such as hip-hop, archery, canoeing and climbing, as well as orienteering and wild camping.
The sports school is also divided into two age groups for children from 5 to 7 years old and from 8 to 14 years old. Classes are free. You can also go on a guided bike tour with the whole family.
In addition to the aforementioned dance classes, the camping also organizes a lot of themed dance balls. The animators organize beautiful musicals such as this one: Tarzan
Is there a beach and swimming pools?
Yes, the campsite is located right next to a guarded beach and has an aqua park with a total area of 15,000 m². There are as many as 8 slides in the pools, there are heated pools for children up to 5 years of age, lagoons with low water levels are also heated. There is also a wave pool, several hot tubs and an infinity pool. Adults will love the heated swimming pool with jacuzzi loungers.
---
Do you want to know even more?



• Join our Facebook group -

Cool Camping


• Follow our profile on Facebook -

CampRestowy Facebook


• See how we travel as a family on Instagram. During our trips, it is here that we put the most reports from everyday life on the campground or in the camper -

CampRestowy Instagram


• See our YouTube videos, subscribe to our channel and give a thumbs up to the videos you like -

CampRestowy Youtube
An engineer with a passion for traveling. My dream is to drive a motorhome through the USA from coast to coast. I would also like to do a few longer bike trips around Europe, but I have to convince my husband to do that;)
Enjoyed reading this article? Share it!