Villaggio San Francesco - holidays in Caorle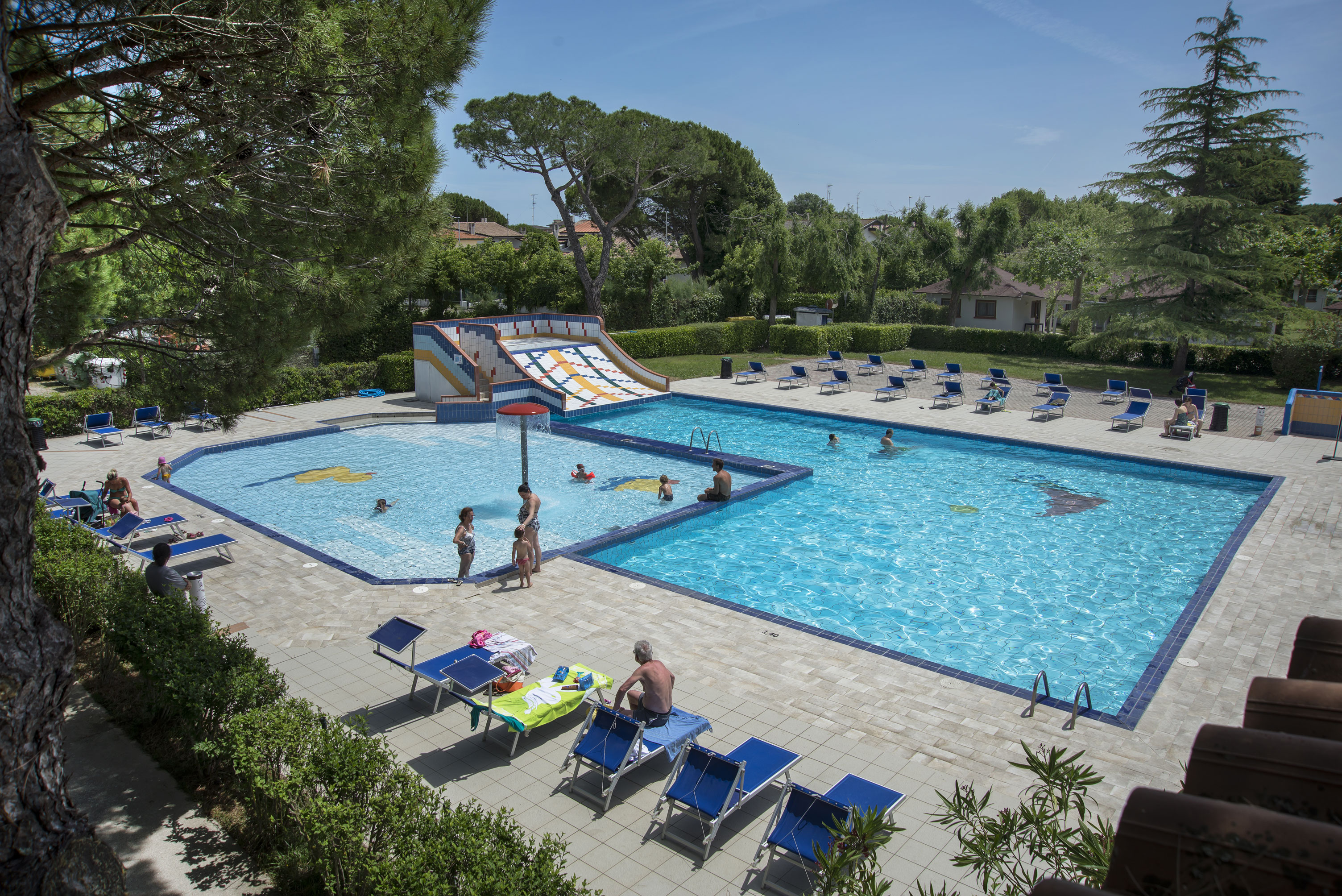 Do you love traveling organized on your own? Would you like to relax in the bosom of nature, with direct access to a sandy beach, and at the same time close to a pine forest? Are you planning to visit Venice and other attractions of the Venetian Lagoon, which has been on the UNESCO World Heritage List for over 30 years? If you answered yes to all these questions, we highly recommend coming to Caorle and staying at Villagio San Francesco .
Accommodation at the campsite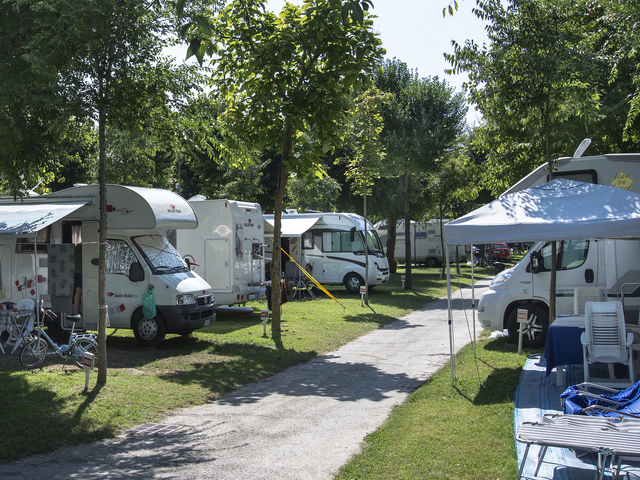 As befits a 5-star campsite (the first one to receive this award in Caorle!), The facility offers guests a variety of accommodation options. Those who love classic camping can rent one of the large, shaded plots with water, electricity and drainage systems. It is enough to put up a tent on it, park a camper or a trailer and you can relax. There are 5 modern sanitary blocks in this zone.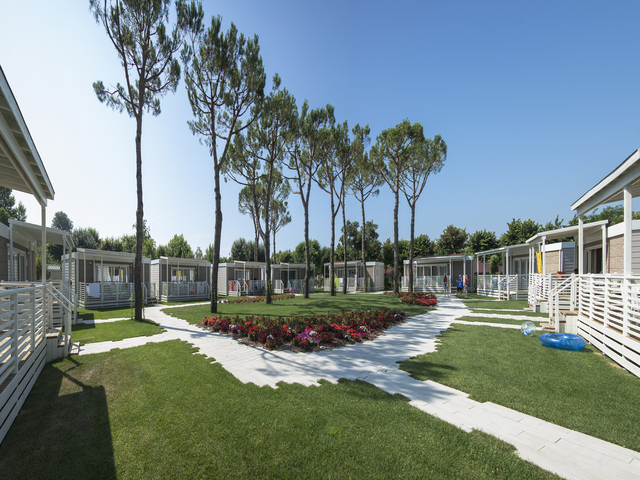 On the other hand, those who prefer to enjoy their stay among the greenery, but do not want to give up the comforts, can choose from 578 mobile homes , apartments and villas.
Beach at the campground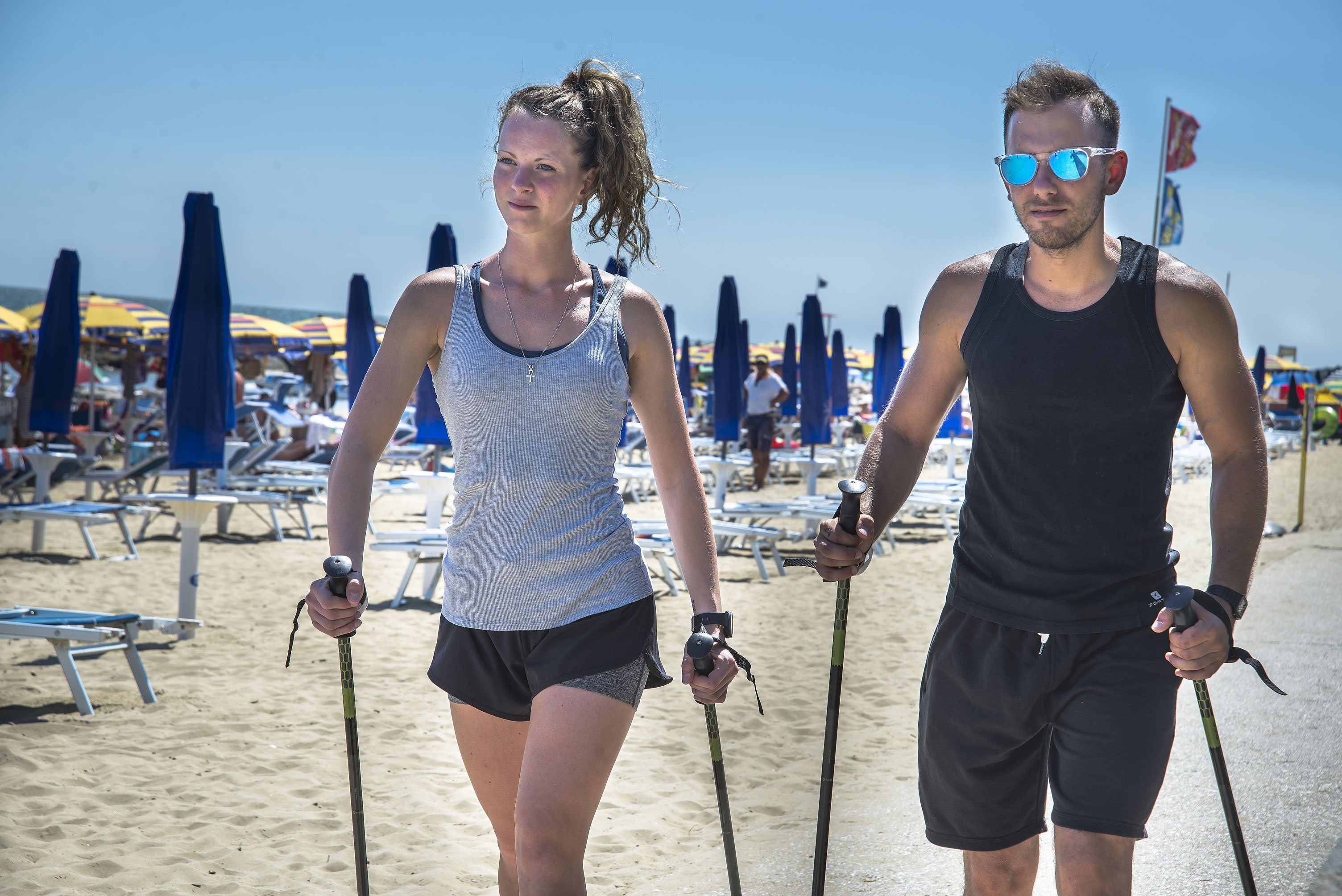 What can lovers of blissful relaxation on the beach count on? Over 500 meters of sandy coast with purity confirmed by the Blue Flag status. An area where you can lie down on a towel and an area full of umbrellas and sun loungers. For a wide range of water (and not only) activities, from swimming, canoeing and relaxing on pedal boats or bananas, to beach volleyball .
Of course, there is a bar on the beach and other service points where you can satisfy your hunger or thirst. It is worth emphasizing that the camping is pet-friendly. Dog owners can walk them freely on Bi Dog Beach, which is dedicated to dogs.
Pools and water attractions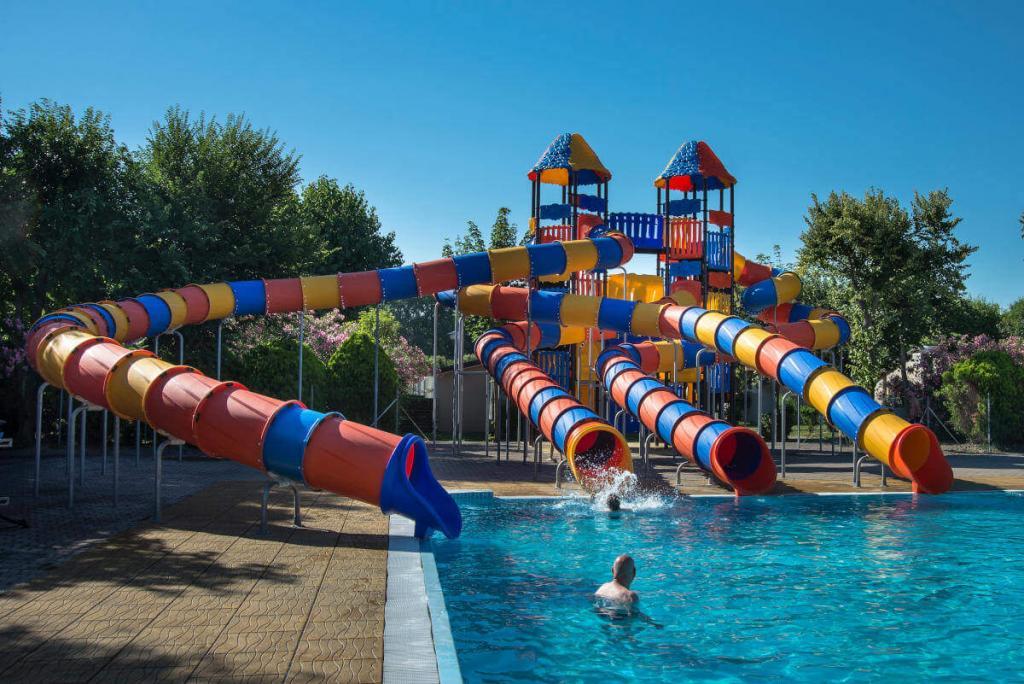 Guests have at their disposal 5 swimming pools for all ages. However, it is easy to notice that the campsite places great emphasis on providing entertainment for the youngest. The water park is an ideal place for families with children who can soak in the shallow water for hours. For the little ones there are, among others Penelope, a swimming pool with pontoons and slides , as well as the Tropical beach located by the beach, loved especially by several-year-olds.
Adults can also count on relaxing in warm water, including those who want to relax in it. The best choice for quieter (and couples) swimming pools are Residence and Maxim.
Attractions and animations for children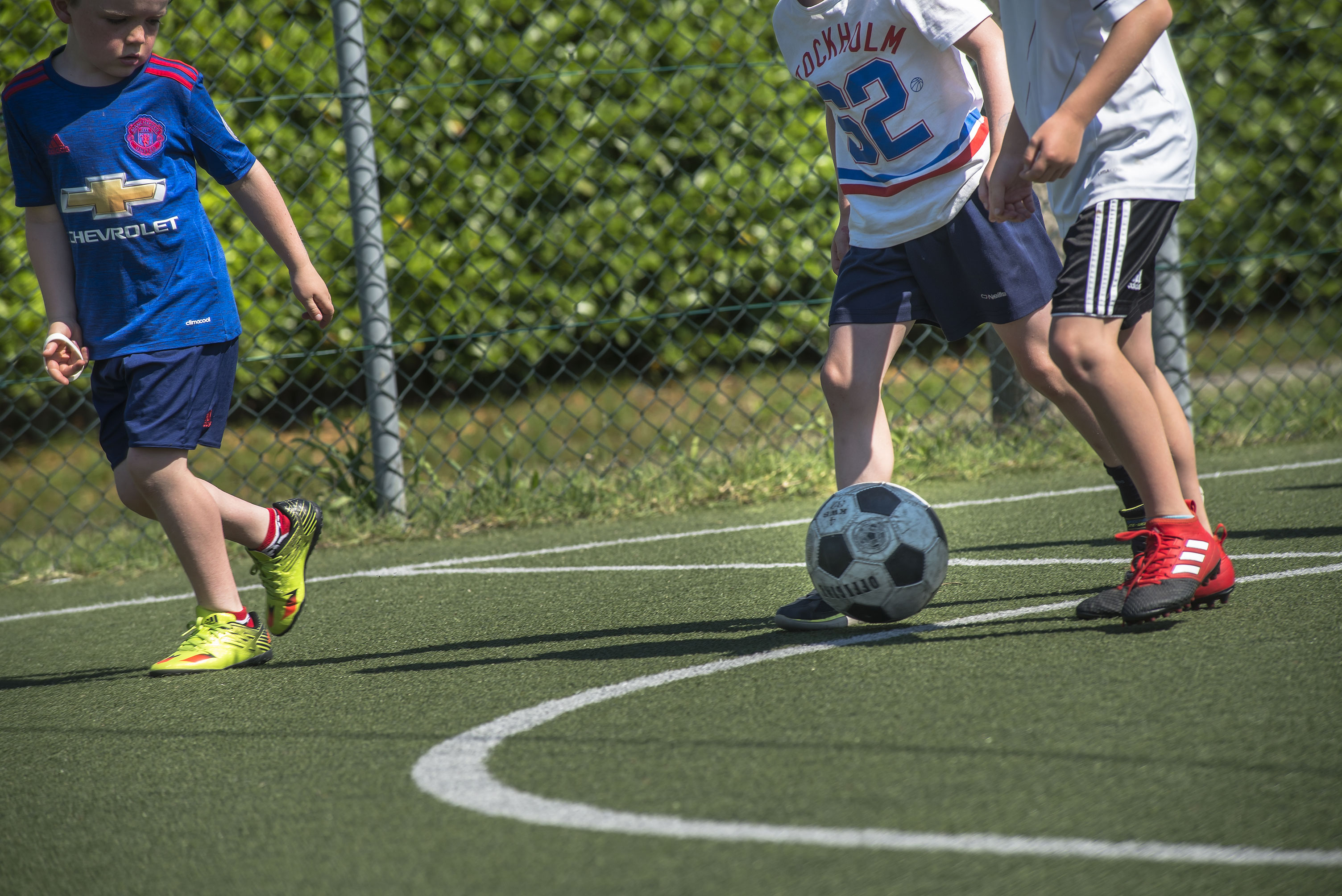 In addition to the aforementioned water entertainment, little guests of the campsite will not experience boredom on land. Every day, a team of qualified animators pays a lot of attention to the youngest, organizing activities for them in the mini club . Children can take part in interesting workshops, games and competitions.
The animations are intended for all people vacationing in the campground. Both children and adults are eager to participate in sports tournaments, games on the premises and on the beach , as well as watch the evening performances and shows. Apart from that, there are discos after sunset.
Other amenities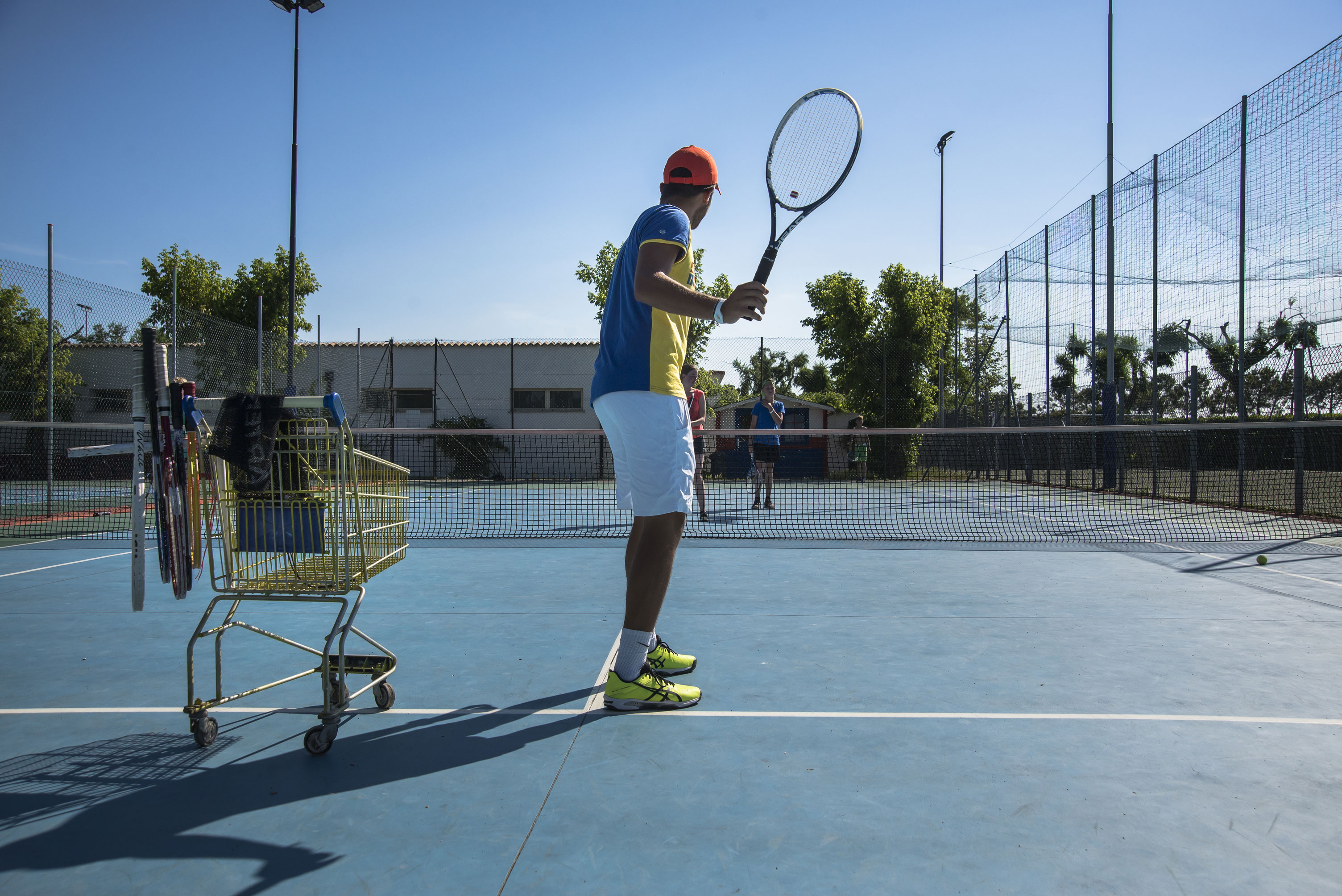 It cannot be denied that this place seems to be made for active rest. Sports enthusiasts can play, for example, football, basketball or tennis. They can join a beach volleyball team, play boules, try archery or work out at the gym. Apart from that, there is nothing to prevent you from taking part of your leave for classes in a dance school or taking part in a course (individual or group) of some kind of sport.
Villagio San Francesco is a great place for at least a few reasons. Not only will you have a wonderful rest here and you will come back with a beautiful tan - you can also slim your figure and strengthen your condition. Various fitness courses are organized at the campsite, incl. yoga, pilates or aerobics.
The property has several restaurants serving local cuisine, snack bars, ice cream parlors and "yoghurt". Guests who prefer to cook on their own can buy the necessary supplies at the supermarket, at the butcher's shop or from the fishmonger who visit the campsite every Thursday and Sunday.
What to see in the area?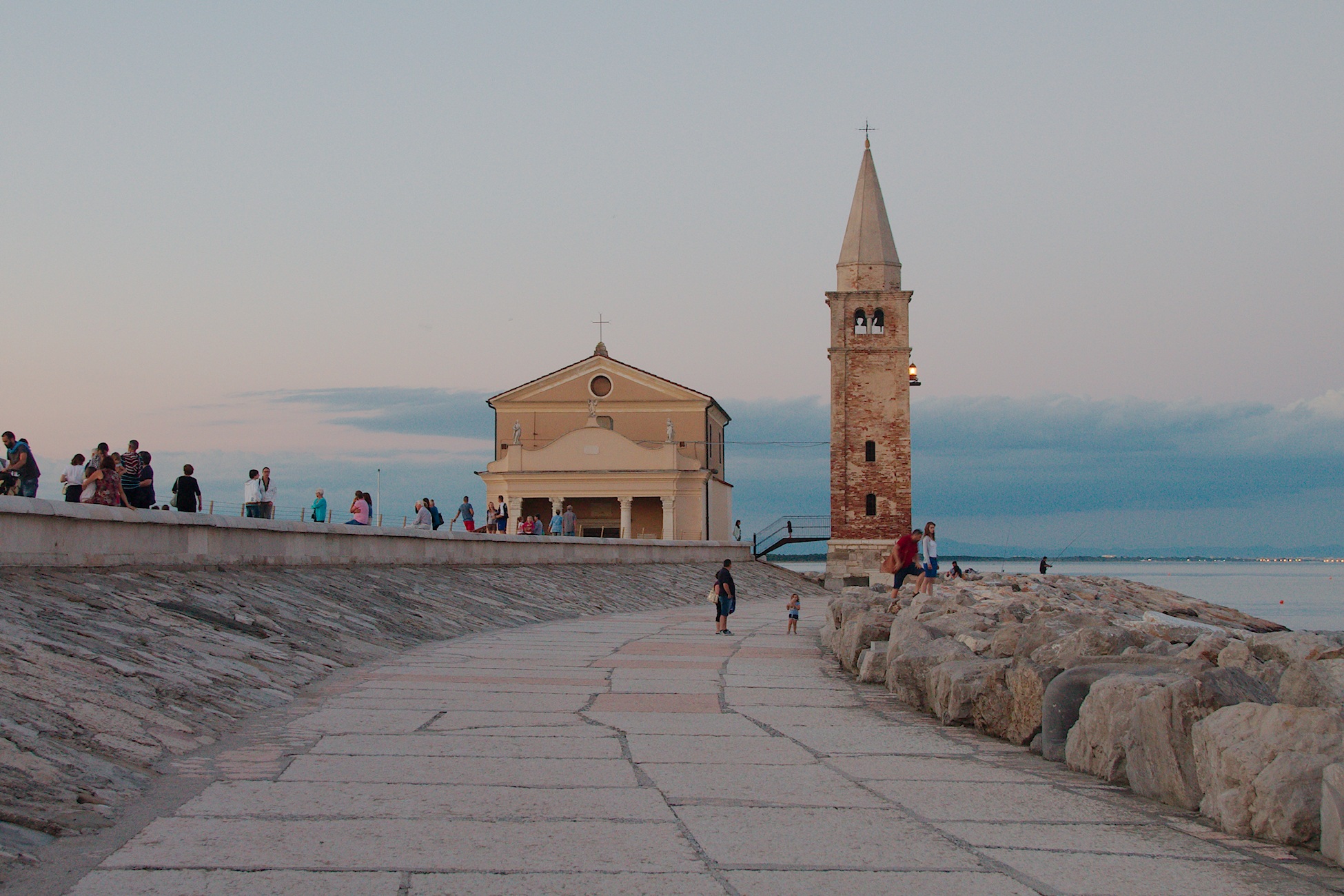 Villagio San Francesco is situated in a beautiful setting between the popular beaches of Caorle and Lido di Jesolo. The famous resort of Caorle is 10 km away, while the campsite is about 50 km from the pearl of the tourist bay - Venice.
The area invites to walking and cycling tours. We guarantee that you will rest for all the times and you will definitely come back here many times.
---
Do you want to know even more?



• Join our Facebook group -

Cool Camping


• Follow our profile on Facebook -

CampRestowy Facebook


• See how we travel as a family on Instagram. During our trips, it is here that we put the most reports from everyday life on the campground or in the camper -

CampRestowy Instagram


• See our YouTube videos, subscribe to our channel and give a thumbs up to the videos you like -

CampRestowy Youtube
A writer by profession, a passion of a cat. One day he will see what is behind the Urals - good to Vladivostok. So far, when he can, he enjoys the sun of the countries of southern Europe. And it's also fun;)
Enjoyed reading this article? Share it!