Sant'Angelo Village - 5 star pools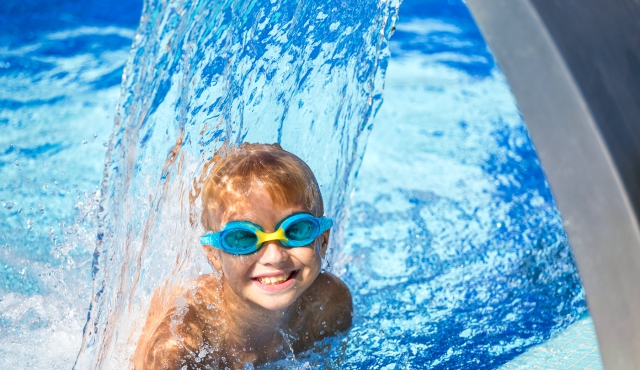 Italy's tourist infrastructure is one of the best and largest in the entire Old Continent. This should come as no surprise to anyone, as this country has so many attractions. One vacation , no matter how long, is not enough to enjoy it. Beautiful nature, secular and sacred monuments, numerous festivals and other cultural events, rich cuisine ... This and much more await tourists at any time of the year. We encourage you to get to know all the regions, and we especially recommend the north-eastern part, especially around Venice. A holiday here is a guarantee of the weather, golden beaches and not camping sites , but camping towns with swimming pools. If you would like to stay in a resort that has at least several swimming pools, go to Camping Sant'Angelo Village , for example. It is located 21 km east of Venice and has a very good reputation.
Accommodation offer of the campground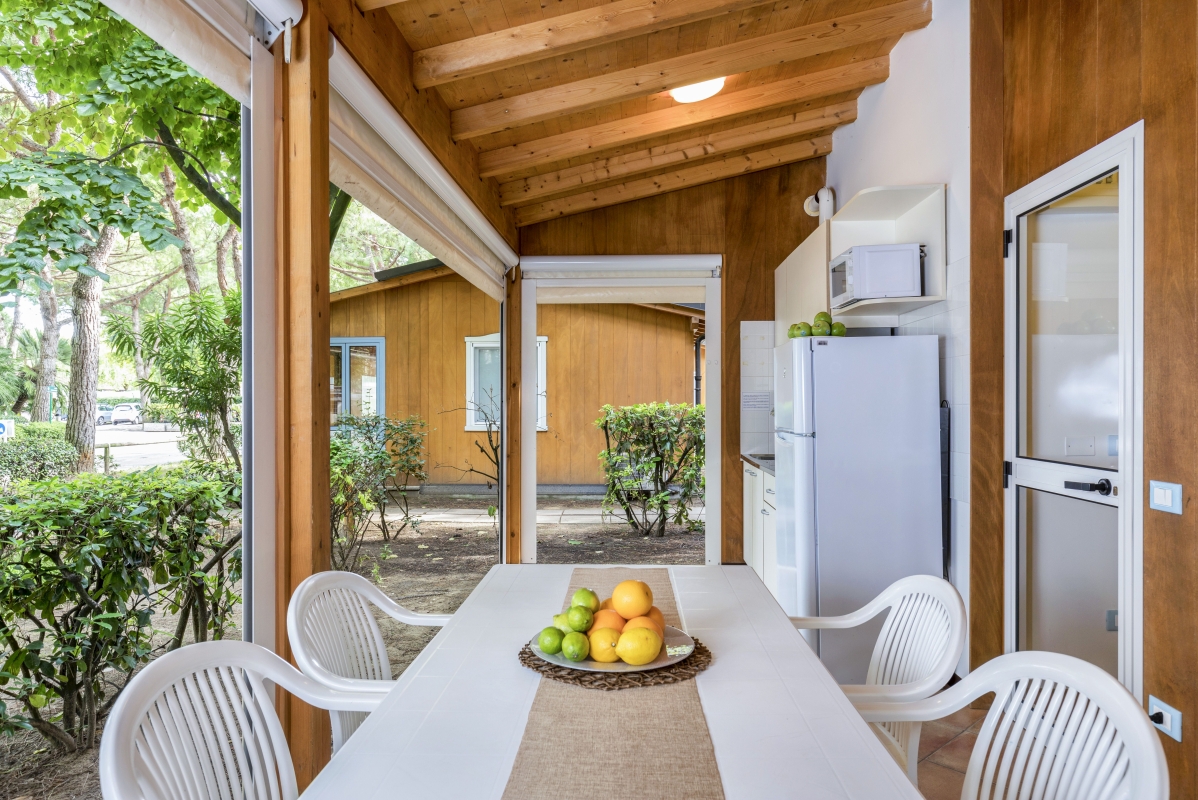 Those who decide to rest on this campground will not regret it. The facility provides a large selection to all guests, from caravanning fans who are looking for a motorhome pitch , to tourists preferring hotel conditions. There are also mobile homes with a modern design and a cozy interior. Romantics will like them - they are located in close proximity to the beach.
The campsite also has full catering facilities, incl. grocery store and restaurant. Guests have at their disposal a volleyball court, a tennis court , as well as a huge attraction - a water park. We'll pay more attention to him because he definitely deserves it.
A water park for the whole family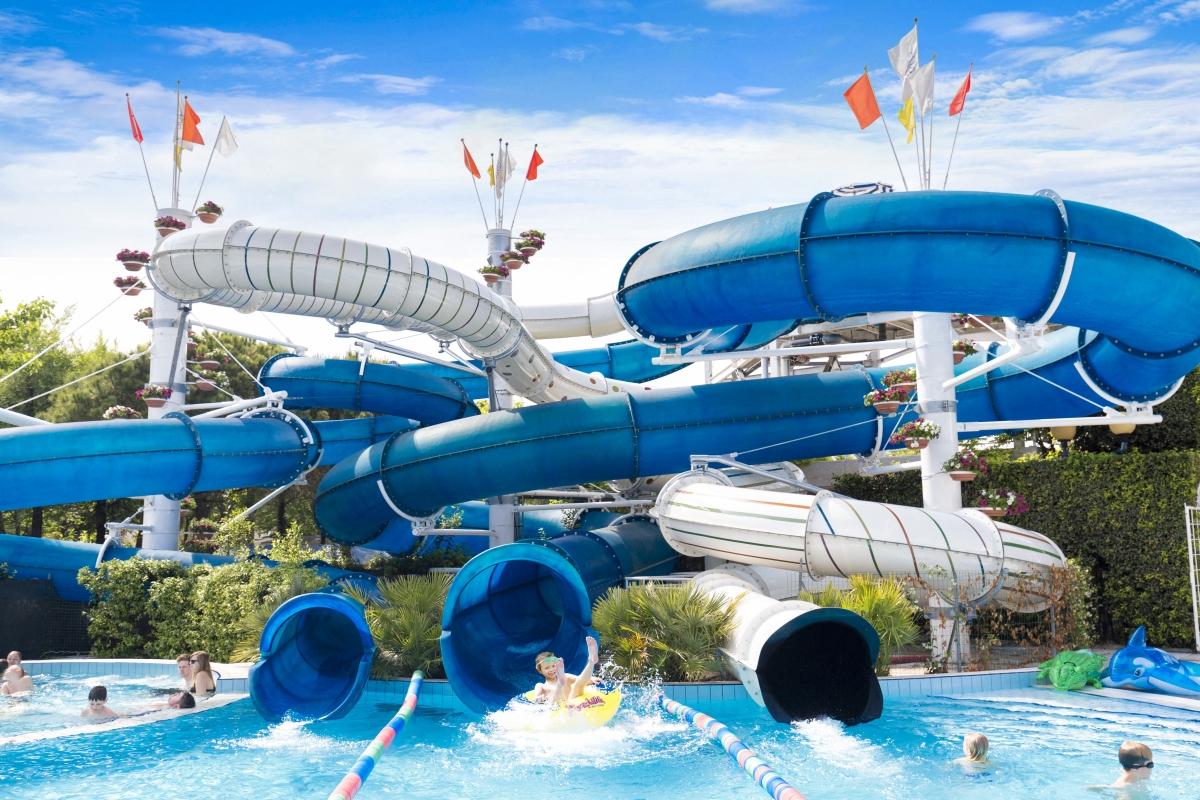 The campground's water park is a place where you could spend most of your vacation without exaggerating and you wouldn't be bored for a moment. Regardless of age, disposition and preferences. The youngest guests will be delighted with the amazing Butterfly pool, the vast swimming pool or rather the water oasis in the shape of a butterfly. Its beauty is clearly visible from a bird's eye view (e.g. in drone recordings), but also from the ground it makes a huge impression. More specifically, from the water, where the little ones can soak and play, and the parents - watch them while relaxing in the jacuzzi. Undoubtedly, the "winged pool" is one of the camp's greatest attractions.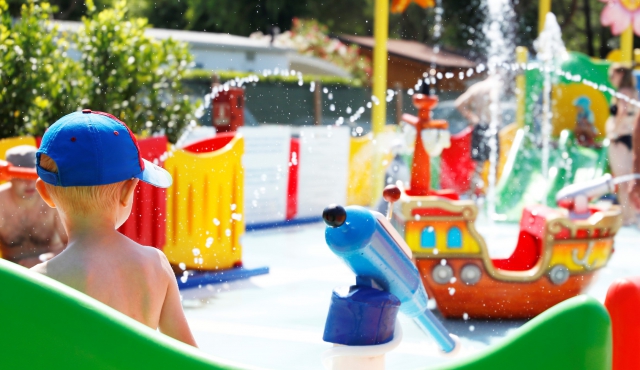 Slightly older children, teenagers and adults (why not?) Have three large slides for themselves. The blue ones are intended for the whole family, including children over 6 years old who are 120 cm tall, while the yellow ones - for those less than 120 cm tall. Big and winding, they intertwine like giant snakes, providing a lot of fun for the riders.
Besides the Butterfly pool, the complex has other pools , all of them are outdoor and three are heated. They vary in size and depth. For example, one of the pools is 1250 m² in size, and its depth is 0.7-1.5 m. This is a proposal for children and adults, with an additional hydromassage area for the neck.
In the waters of the complex, you can splash around for recreational purposes or participate in activities organized by the animators . Having fun in the company of other vacationers perfectly integrates and improves your well-being. It is not without reason that camping enthusiasts are very friendly people, easily establishing new contacts.
Infrastructure around the complex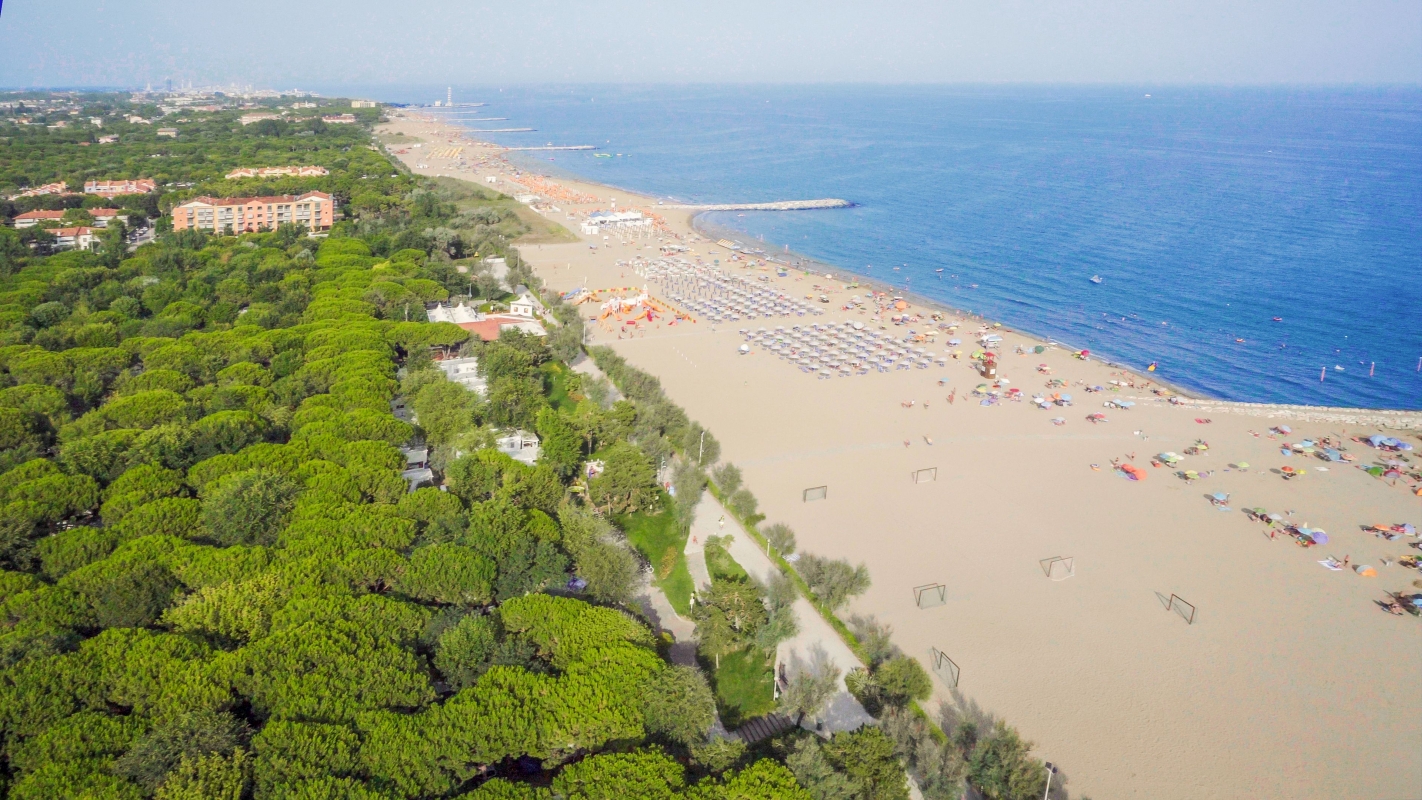 Holidays in Sant'Angelo will appeal to everyone who loves water and loves to come back from vacation tanned. Campsite guests have a large selection of swimming pools, as well as plenty of opportunities to relax after getting out of the water. There are sun loungers (available for a fee) around the complex so you can catch the sun's rays. And when we get thirsty or a little hungry, there is a poolside bar right next to us.
After dark, it doesn't mean it's time to leave the zone and end the day. The aqua park is illuminated and is open until late at night. Interesting activities prepared by the animation team take place then. Performances, concerts, games and activities - there is something for everyone to grab their attention. All attractions are available to campsite guests at no extra charge.
Sant'Angelo Village is one of the much-loved tourist sites. We encourage you to choose it for a vacation and see that, apart from the pool offer, it has a lot to offer to holidaymakers.
---
Do you want to know even more?



• Join our Facebook group -

Cool Camping


• Follow our profile on Facebook -

CampRestowy Facebook


• See how we travel as a family on Instagram. During our trips, it is here that we put the most reports from everyday life on the campground or in the camper -

CampRestowy Instagram


• See our YouTube videos, subscribe to our channel and give a thumbs up to the videos you like -

CampRestowy Youtube
A writer by profession, a passion of a cat. One day he will see what is behind the Urals - good to Vladivostok. So far, when he can, he enjoys the sun of the countries of southern Europe. And it's also fun;)
Enjoyed reading this article? Share it!