Czech Republic - an ideal place for autumn active recreation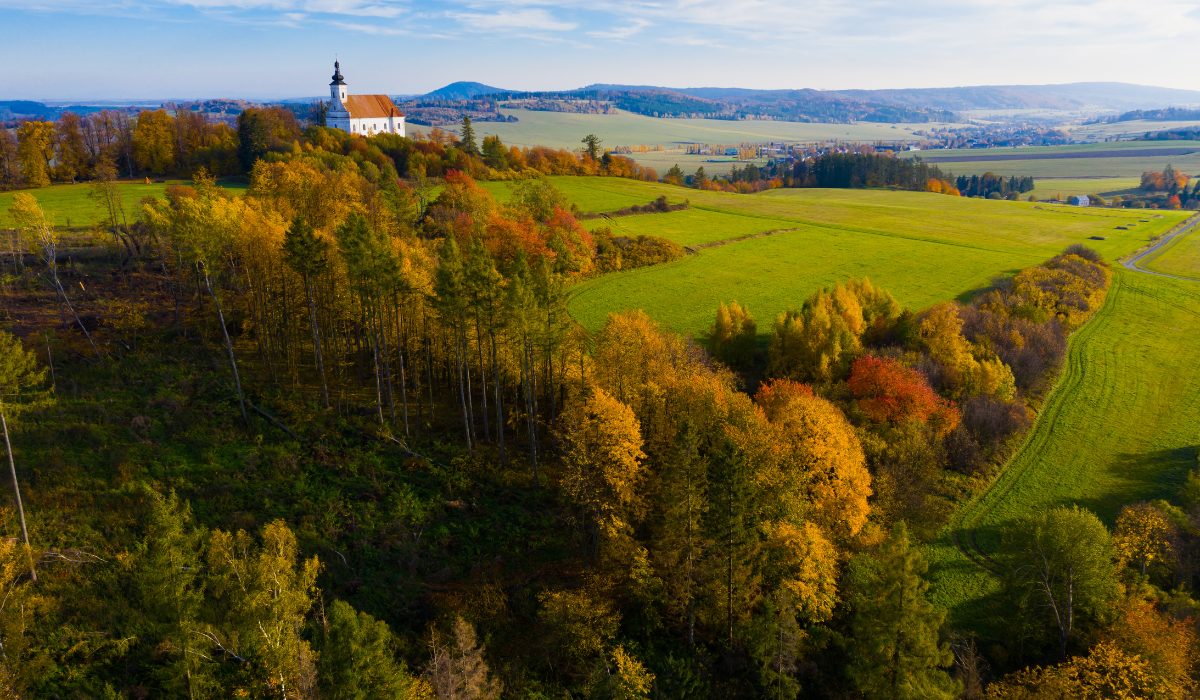 Autumn is the perfect time to discover the beauty of the Czech Republic from a completely different perspective. This picturesque country offers a wealth of attractions and activities that make it the perfect place for a camping holiday. In this article, we will present some interesting places worth visiting in Czechac in autumn, combining active recreation with the beauty of nature.
Czech regions ideal for active recreation
Krkonoše – a paradise for mountain lovers
Krkonoše are the highest mountains in the Czech Republic, offering picturesque hiking and cycling trails. Fall is the perfect time for hiking, thanks to cooler temperatures and spectacular views of the changing colors of leaves. We recommend staying at one of the campsites in the region to fully enjoy this autumn scenery.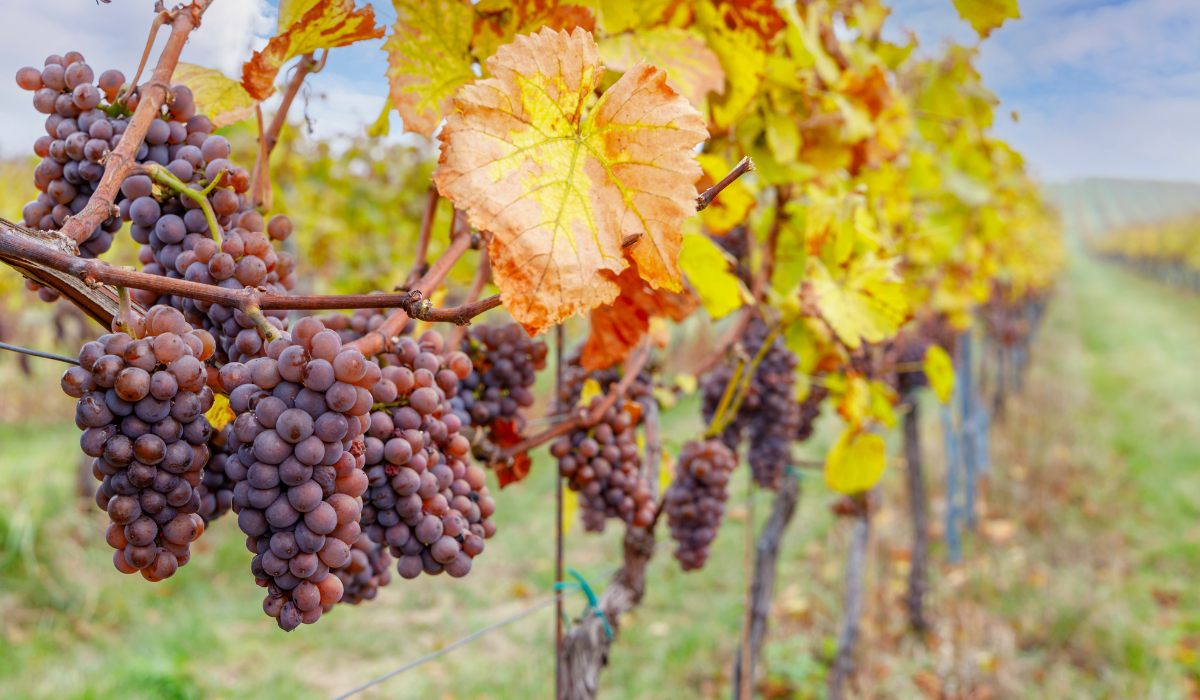 South Moravia – grape harvest and bicycle trails
South Moravia is famous for its vineyards and grape harvest festivals. It is an ideal place for those who want to combine active recreation with tasting local wines. The region also offers great cycling routes along rivers and through picturesque villages.
Bohemian Paradise – a land of rock cities
Bohemian Paradise is a unique geological region, famous for its fantastic rock formations and historic castles. It is a perfect place for hiking and exploring rock labyrinths. Campsites in this region are a great base for exploring this extraordinary land.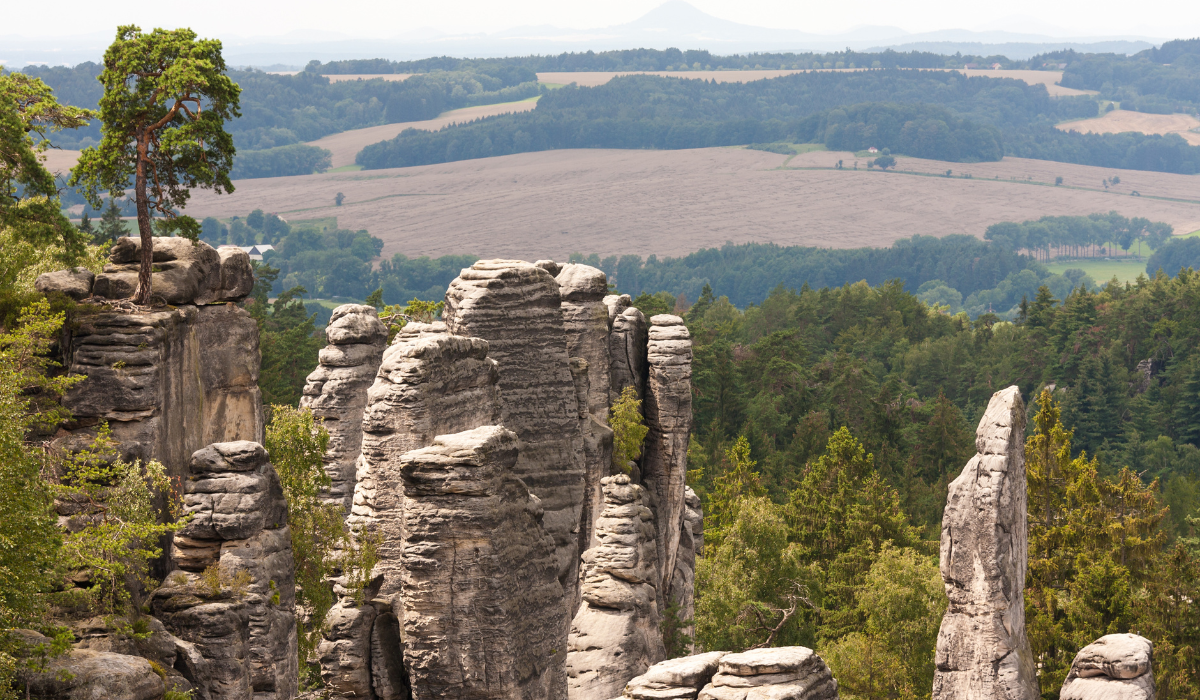 Šumava – unspoilt nature and calm lakes
Šumava, also known as the Bohemian Forest, is an ideal place for those looking for peace and contact with nature. This is an area rich in pristine forests, peaceful lakes and swamps. The autumn weather adds a unique charm to this region.
Active recreation
Hiking and Nordic walking
The Czech Republic offers a wide range of hiking trails, perfect for autumn hikes. We especially recommend:
Path along the Vltava River : Running along the picturesque Vltava River, this path is perfect for Nordic walking, offering peaceful scenery and the opportunity to commune with nature.
Table Mountains : Unique rock formations and varied trails make this a great place for hikers.
Beskids : This region offers a variety of routes, from easy to more difficult, perfect for Nordic walking and admiring the autumn colors.
Bicycle trips
Thanks to an extensive network of bicycle paths, the Czech Republic is a paradise for lovers of two wheels. Here are some places worth visiting:
Moravian Cycle Path : This scenic route, which is over 300 km long, leads through vineyards, historic towns and beautiful landscapes, making it an ideal option for culture and nature lovers. Along the way, you can plan a stop at the brewery museum, visit the baroque monuments in Olomouc and the palace in Kroměříž, or take a walk in Mikulov.
Trails in Krkonoše : They offer unique views of mountain landscapes, ideal for those who want to combine relaxation with physical activity.
Greenways Prague-Vienna : A popular cycle path connecting Prague with Vienna, passing through many interesting places in the Czech Republic.
More information about bicycle paths can be found in our previous article: " The best bicycle paths in the Czech Republic ".
Climbing and cave exploration
For the more adventurous, the Czech Republic offers opportunities for rock climbing and cave exploration. This is a great opportunity to combine sport with adventure:
Rock Town in Adrspach National Park : Known for its unusual rock formations, this is an ideal place for climbing enthusiasts.
Moravian Karst Caves : Offering tours into an underground world full of stalactites and stalagmites, these are great places to discover the secrets of underground nature.
Bohemian Paradise : This area not only offers great hiking trails, but also numerous opportunities for rock climbers, with unique rock formations.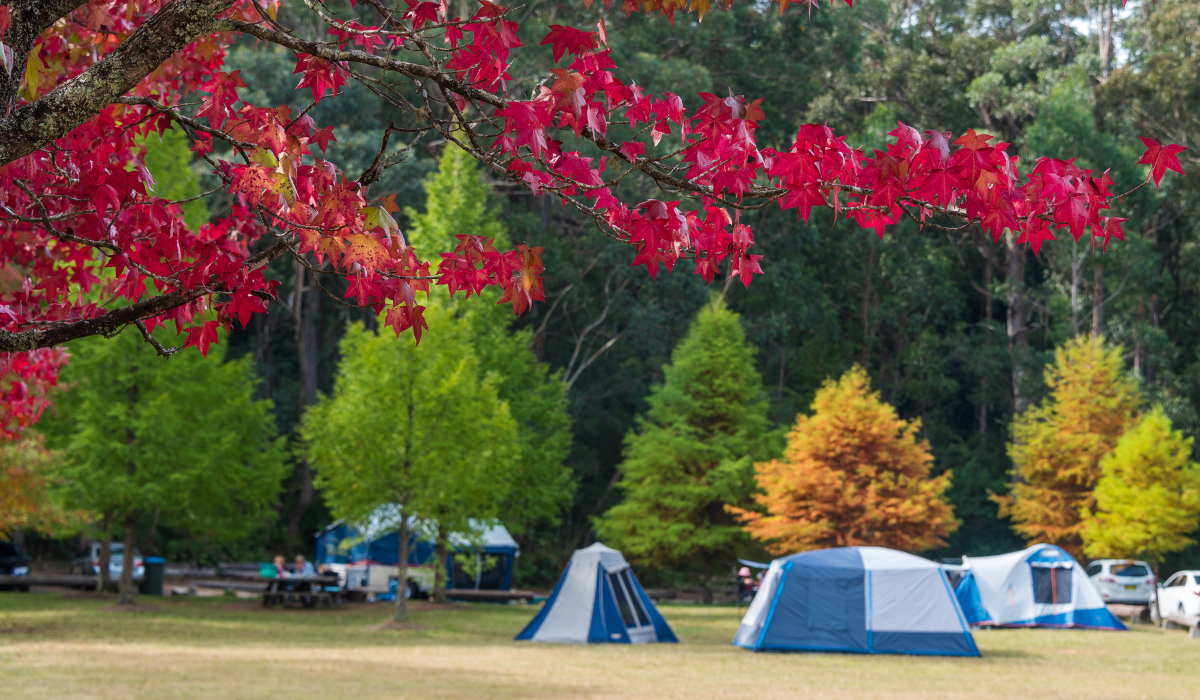 Campsites in the Czech Republic - your base
When choosing a campsite, it is worth paying attention to the location, access to attractions and facility standards. In the Czech Republic you will find both campsites with lots of amenities and more wild ones, close to nature. You will find the most popular places in our search engine: campsites Czech Republic .
For families with children, the Czech Republic offers many campsites with additional attractions for children, such as playgrounds and animation programs. If you value being close to nature, the Czech Republic offers campsites located in the heart of forests and mountains, where you can truly relax and enjoy the silence.
The culinary side of the Czech Republic - local specialties, barbecues and picnics
Don't forget to try local specialties such as Czech dumplings, goulash, and traditional beers. You will also find restaurants serving regional dishes at the campsites.
Autumn is also the perfect time for outdoor barbecues and picnics. Many campsites offer barbecue areas where you can spend pleasant evenings with friends or family. If you take your own grill camping, choose a gas grill. On many Czech campsites it is forbidden to light charcoal grills.
This article was prepared in cooperation with Czech Tourism
We have created the CampRest portal for people who value freedom and travel on their own.
Enjoyed reading this article? Share it!