Relic Trailers - a sentimental dream come true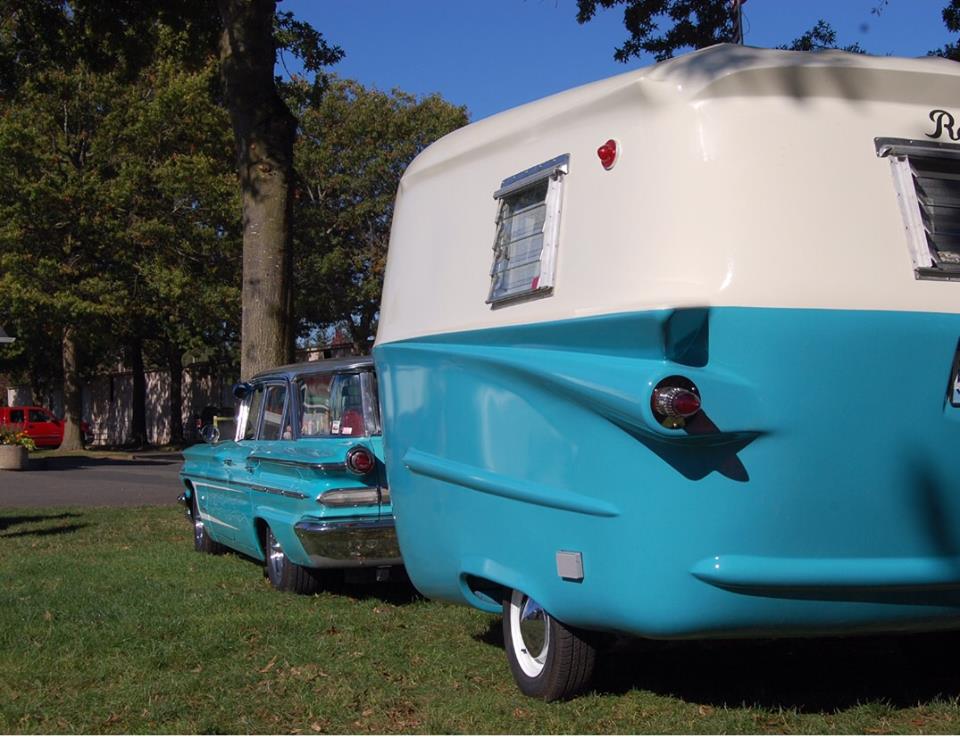 Based on your sentiments, you can create a pretty good business. Americans know this and very often use their passion to create something new, but aimed at people who want to feel the atmosphere of the old days. In the case of Relic trailers, the abandoned vision was combined with a fresh approach to the subject.
The Relic trailer is a bit like a cross between a road cruiser and a boat or maybe a space capsule. The vehicle looks phenomenal and if it appeared, for example, in Hel, it would immediately become a sensation among tourists, and in the cucumber season it would probably be on the front pages of local newspapers. But even in the USA, where everything has already been seen, such a vehicle must arouse keen interest - especially since it is available in subdued colors.
Unfinished vision
Jayne Barocela previously worked for the Federal Aviation Administration. While browsing the internet, she found photos of unfinished caravans from the 1960s. The vehicles were designed by a teacher who, however, did not have the time or the persistence to complete his idea.
Unfinished vehicles for 50 years went to the warehouse. Years later, the warehouse was sold, and the new owner received not only the building, but also its original contents ... It turned out that the trailers shown on the website were just looking for a new owner . Jayne was excited about her online find, and probably couldn't sleep that night. She didn't know what she would do with the old trailers yet, but she wanted them very much.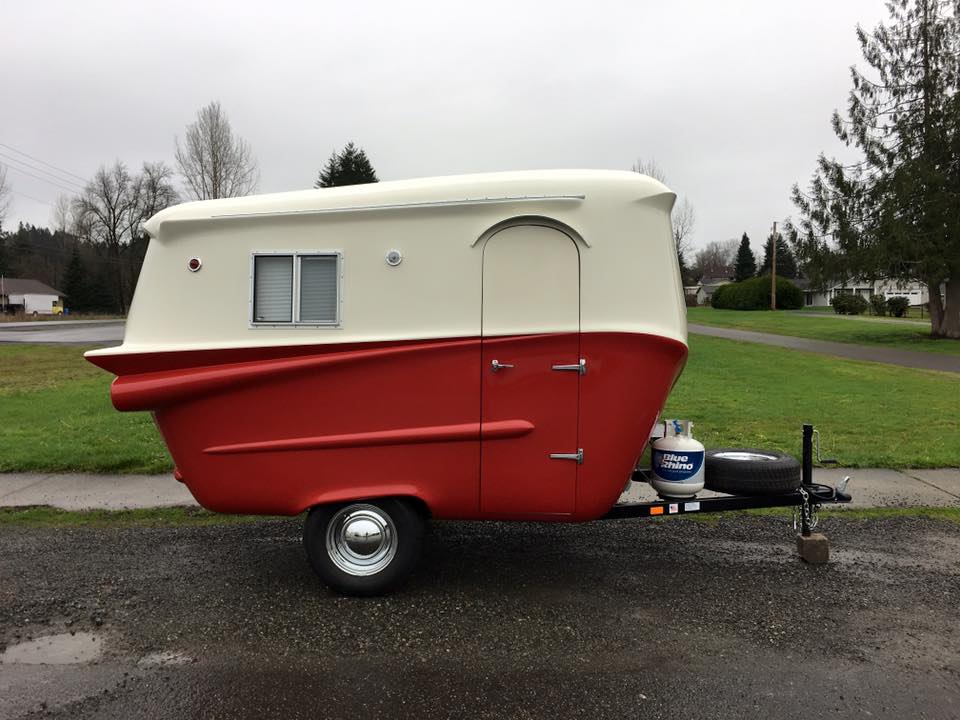 The next morning she contacted the owner. It turned out, however, that there were already several people willing to buy vehicles, so the seller could only add a woman to the list of reserve customers. But Jayne didn't let go. After a short thought, she called again and made an offer she couldn't refuse - she said that, if possible, she would buy the entire contents of the magazine right away, without seeing it. The surprised owner agreed.
When Jayne flew to Michigan, it turned out that there was one trailer, almost finished, two more bodies and all the equipment needed to make them. Everything is in very good condition. The purchases had to be transported to Washington, and then to think about how to bring to an end the unfulfilled dreams of the teacher-visionary.
New as old (well, almost ...)
It was obvious to Jayne that technology had moved on from the 1960s, so the designs needed to be modernized. To this end, she contacted respected specialists in glass fibers and in the renovation of old caravans. The end of the whole thing is the start by Jayne and her husband (a Boeing employee) to produce new Relic trailers, which in terms of style are almost a faithful copy of the original.
Trailers are built on an individual order. The buyer can choose not only the color version (it can be matched to the color of the car), but also one of the proposed interior layouts. In addition, it is possible to configure the selected equipment. The waiting time from ordering to pickup is relatively short - from four to eight weeks . For starters, all you need to do is make an advance payment of $ 1,500. The prices of finished vehicles start at PLN 16,000. dollars .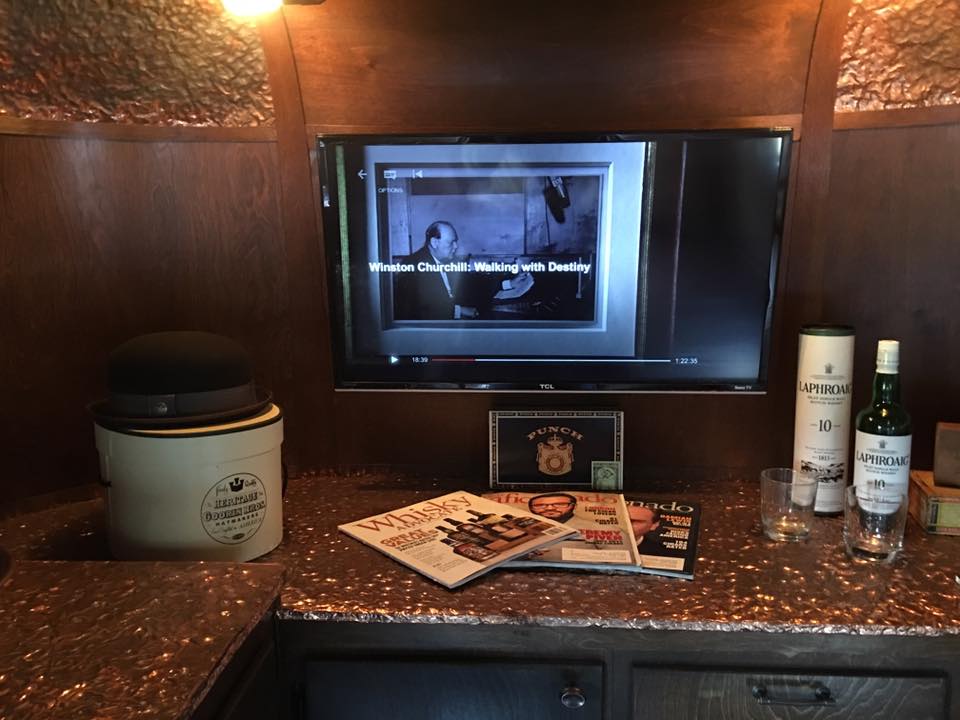 What will we get for this price? First of all, a trailer made of fiberglass , and what is important - in one piece, so without problematic joints. The shape is aerodynamic, so towing a trailer should not have a significant impact on fuel consumption. The chassis is a steel frame, and the wheels are placed on aluminum rims with 13-inch tires. The total length of the trailer is 3.81 m, width - 2.05 m and height - 2.23 m. Inside we have 3.17 m. Relic weighs 453 kg .
The basic equipment of the trailer includes, among others two sleeping places, wooden furniture, 12 volt lights, fire extinguisher and smoke detector. However, all the fun begins when you switch to the optional accessories. We can order, for example, tires with white sides, a refrigerator and vintage lamps , as well as looking like old wallpapers, wall coverings and curtains. Of course, a trailer that looks old doesn't have to be inconvenient. In Relic, we can have USB ports , a portable toilet, an air conditioner, as well as solar panels.
And yet, the trailer still looks like an old teacher's dream come true. Who would have thought that strong visions were so powerful - they could be abandoned for decades, and they would survive anyway, waiting for the right moment.
The photos come from the Relic Facebook profile:
https://www.facebook.com/Relic-Custom-Trailers-1453676438179995/
Sometimes it is better to get lost than to ask for directions too much. Aldous Huxley
Enjoyed reading this article? Share it!