Family vacation for those who love sports. Camping Zoo in Garda Trentino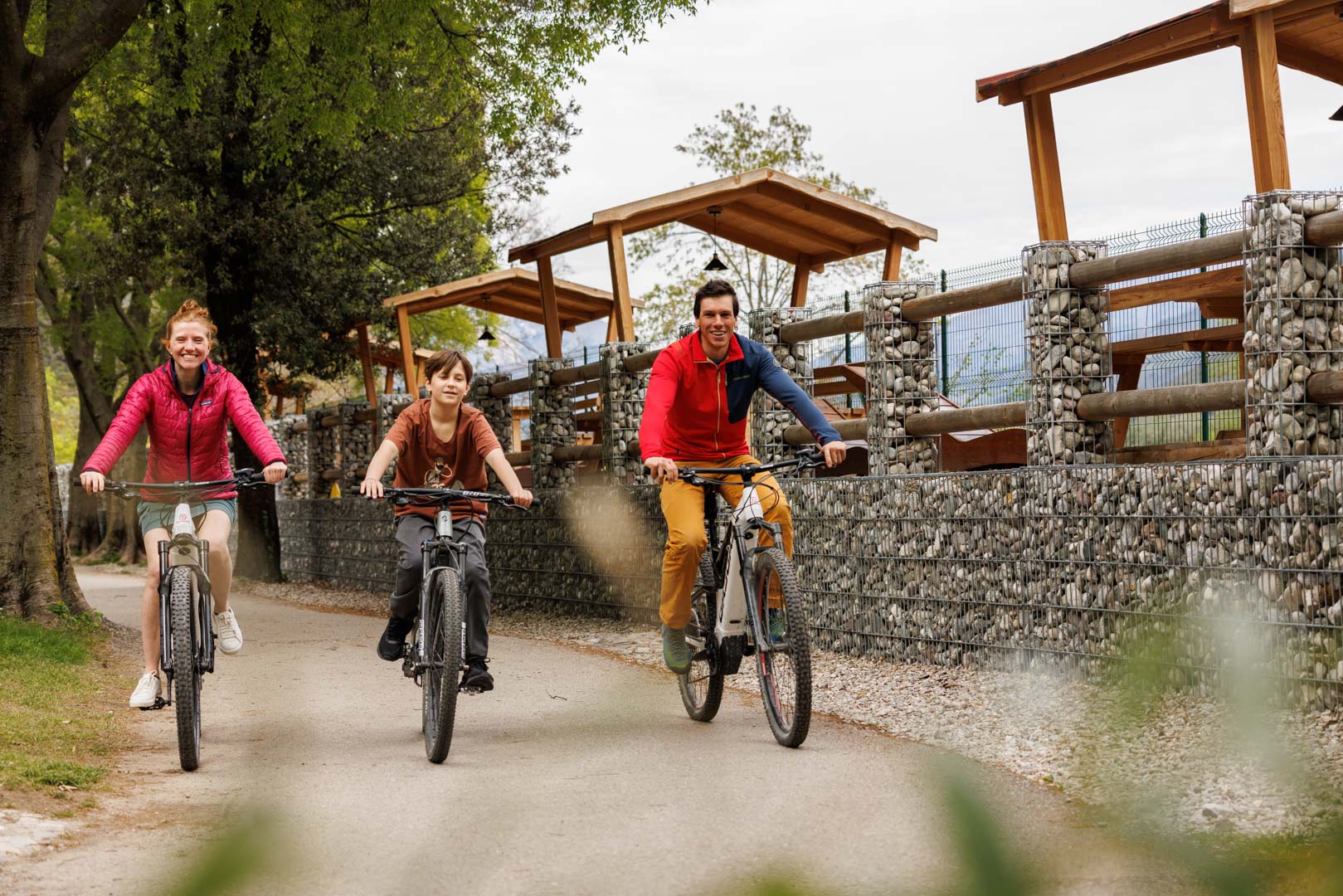 Busy days, busy weeks, time for a break! Northern Italy could be your next destination if you love cycling, hiking, climbing and Klettersteige with your family. The Trentino region is well known for its outdoor activities. Camping Zoo in Arco is a family business run since 1976, which can be your base for camping. Perfect if you are looking for the first mountain adventure with your children. Via Ferrata Colodri starts 800 m from the campsite and is an ideal route for beginners. Equipment to rent? No problem, you can choose between certified ones just a short walk away.
The Klettersteige family in Garda Trentino
Between September and October, average temperatures allow both climbing and biking to be more comfortable as the summer crowds have subsided. You can take advantage of the last swims of the season while discovering gems such as the hidden Ponale Waterfall and other kayaking trips to nearby Lake Cavedine. Don't like water sports? Relax in the jacuzzi or sauna with a panoramic view of Mount Colodri! Of course, remember that it is best to make a reservation because the best seats in Gardalake sell out quickly.
Accommodation at Zoo Camping in Arco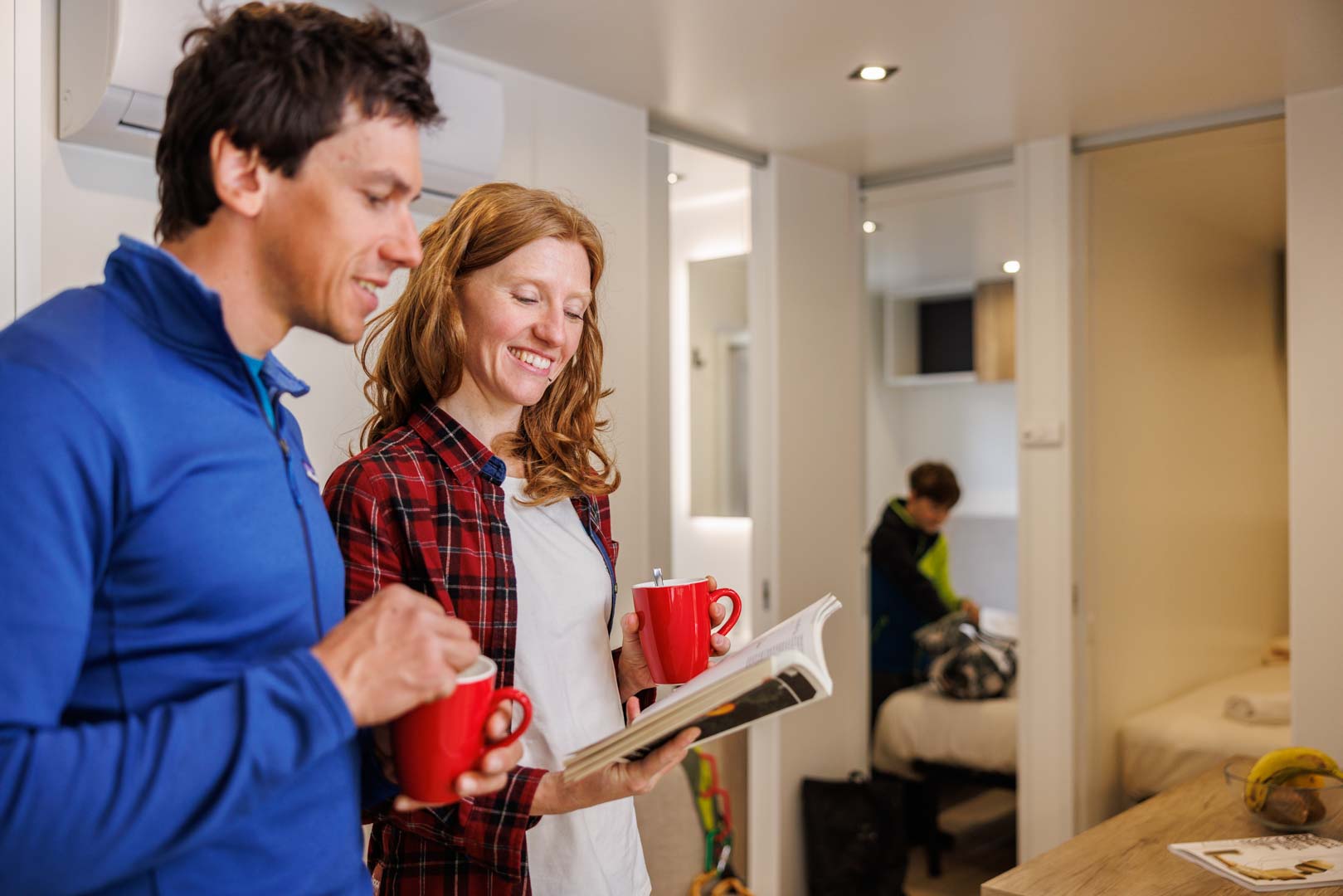 Between a camping site and caravan accommodation, which would you choose? Lovers of outdoor recreation can be satisfied with both options, and none of the accommodation units will have a camping atmosphere. Although the comfortable bedrooms, living room and kitchen may give the impression that you are in an apartment, once you step onto the wooden porch you will be immersed in nature, and the children will be free to run and bike in a safe place while you zip up with a coffee.
Services at Zoo Camping in Garda Trentino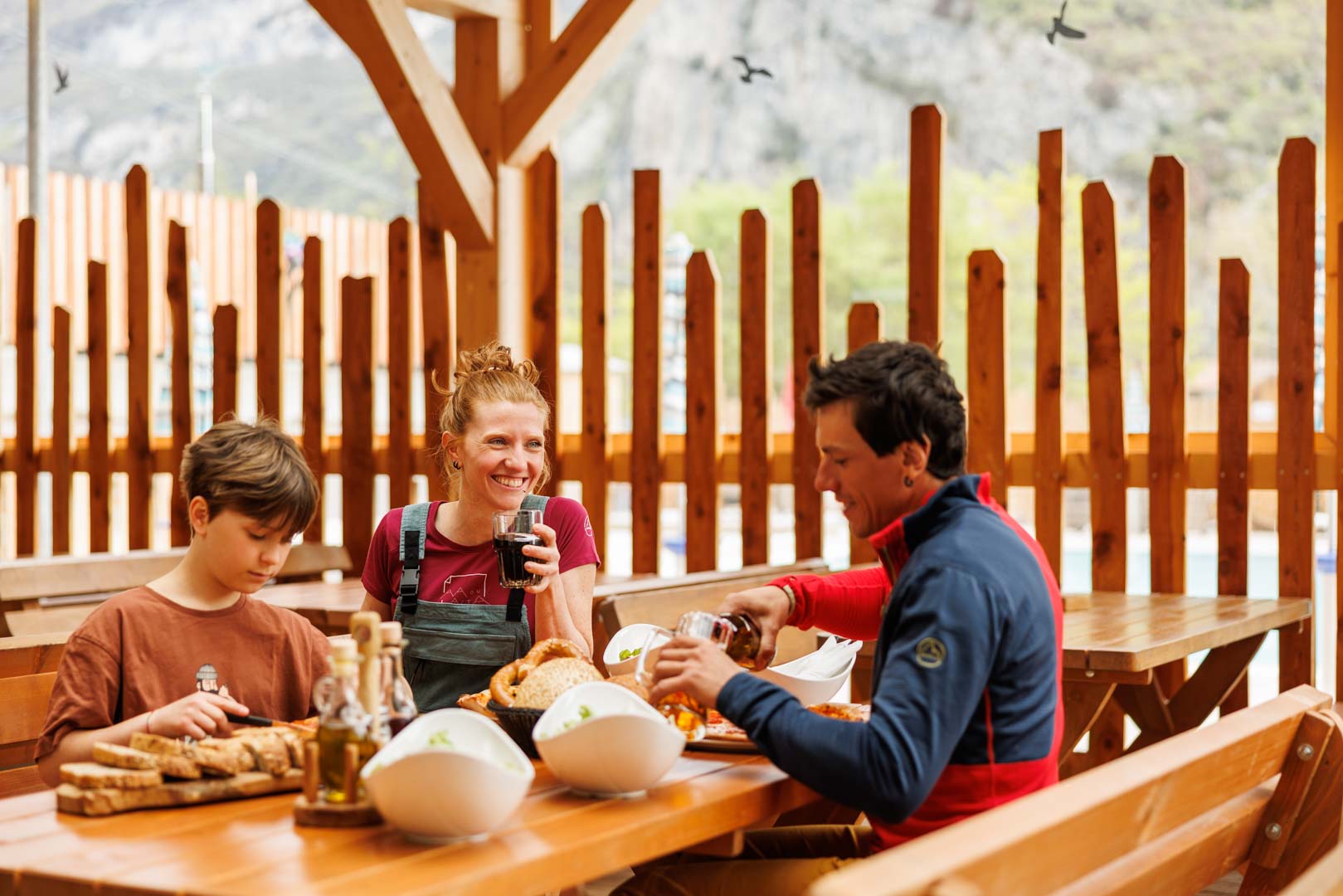 What services will you find at the campsite? As mentioned earlier, you will have free access to the sauna and jacuzzi, as well as the swimming pools when they are open. Here you can enjoy a home-cooked meal, from pasta to pizza. The Zoo-Restaurant is located in the central part of the campsite, you can also take it for a ready-made picnic on the beach by the river.
Where is the camping zoo?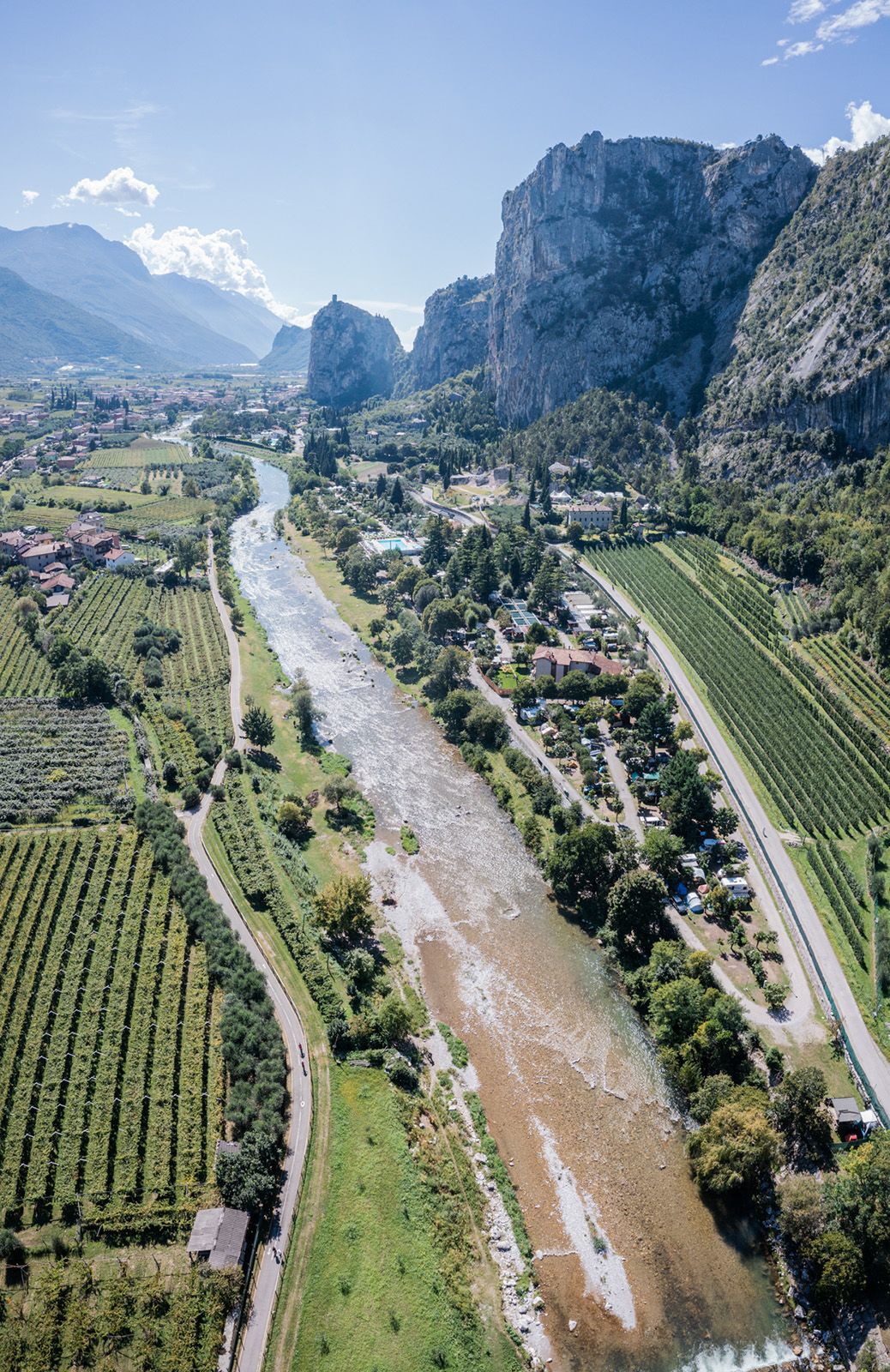 What about the location? The camping zoo is located in the northern part of Arco, between the mountains and the Sarca River. If you plan to take your pet with you, you will find a friendly environment and your dog can be with you everywhere except the swimming pool. When it comes to accommodation, Gamma houses are the perfect solution as they come with a fenced wooden veranda, next to which you can park your car.
Other facilities at Camping Zoo
Wifi covers the entire area and is included in the price along with a 6 to 10 AMP CEE connection (may vary depending on the type of camp site chosen) and a sewage dump station.
Additionally, at Camping Zoo you will find a coin-operated bike wash and a laundry room. Refrigerators are also available in the central area. Let's not forget about the playground and the boulder pit near the communal kitchen with a shared kitchen. Don't forget to bring your table tennis rackets for the evening game and combine them with the free table football. Showers and toilets are arranged in three areas to ensure you are close enough at all times. Arco Base is waiting for you on your next adventure! From cycling, hiking to climbing - you can have it all, starting from your new favorite campsite in Trento.
We have created the CampRest portal for people who value freedom and travel on their own.
Enjoyed reading this article? Share it!