Holidays at Naturist park Koversada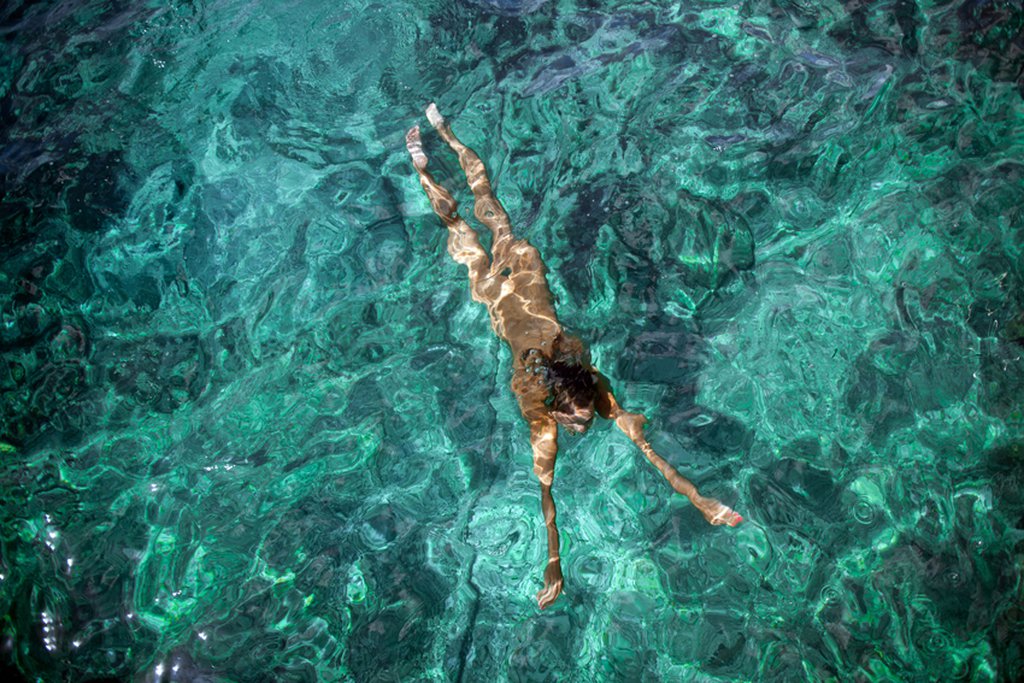 If you plan to spend your vacation in western Istria, most likely your destination will be Vrsar, Poreč or the vicinity of both resorts. A great attraction of this part of the Croatian coast is the fjord Lim Channel, considered a landscape park. It attracts lovers of nature - and fish dishes prepared here according to traditional recipes.
Vrsar delights tourists with its archipelago, consisting of 18 uninhabited islands. It is visited by crowds of fans of water sports, families with children, as well as amateurs of naturism, sympathetic to the nearby camping Koversada.
A completely natural relaxation
This impressive size campsite is the most famous naturist center of the Adriatic coast, and is one of the continent's oldest facilities of this type. Naturist park Koversada is one of the Maistra campsites, attracting naturists from various countries since the 1960s. Guests are tempted by the location as well as the wealth of amenities of the facility. When we add the atmosphere that makes you feel completely at ease here, it is not surprising that camping has been successful for several decades. In 2022, it is waiting for holidaymakers from April 15 to October 2.
On the premises of the resort we will find, among others supermarket, restaurants and bars, bakery and ATM. Guests can also use a hairdresser, playgrounds for children and a Mini Club with an attractive program. Pet owners can stay at the campground with their pet (for an additional fee), so there is no problem to come here on vacation with a dog. Koversada has showers dedicated to pets and a beach where caretakers can walk their pets.
The campsite has 17 toilets located in the vicinity of the plots. In addition to the standard equipment, they have bathrooms for children, a place for emptying chemical toilets, rooms for washing dishes and laundry.
Holidays on the Adriatic
Those who like to eat well will be more than pleased. At the campsite, they have the opportunity to experience a wide range of Mediterranean flavors, including grilled fish dishes caught in Lim Bay, vegetarian dishes and crispy oven pizzas.
When it comes to sports entertainment, people who love active leisure have a really wide choice. Koversada has a complex of sports fields. Vacationers can play volleyball, football or basketball here. There is a mini golf course and a beach volleyball court. Amateurs of tennis have at their disposal as many as 8 brick tennis courts. Do you know bocce balls? This popular sport is also available at Koversada camp site. For those who cannot or do not like to carry excess sports equipment with them, we recommend a wide range of rentals. On site you will find: pedal boats and kayaks. The sea also calls for fans of windsurfing, water skiing and diving.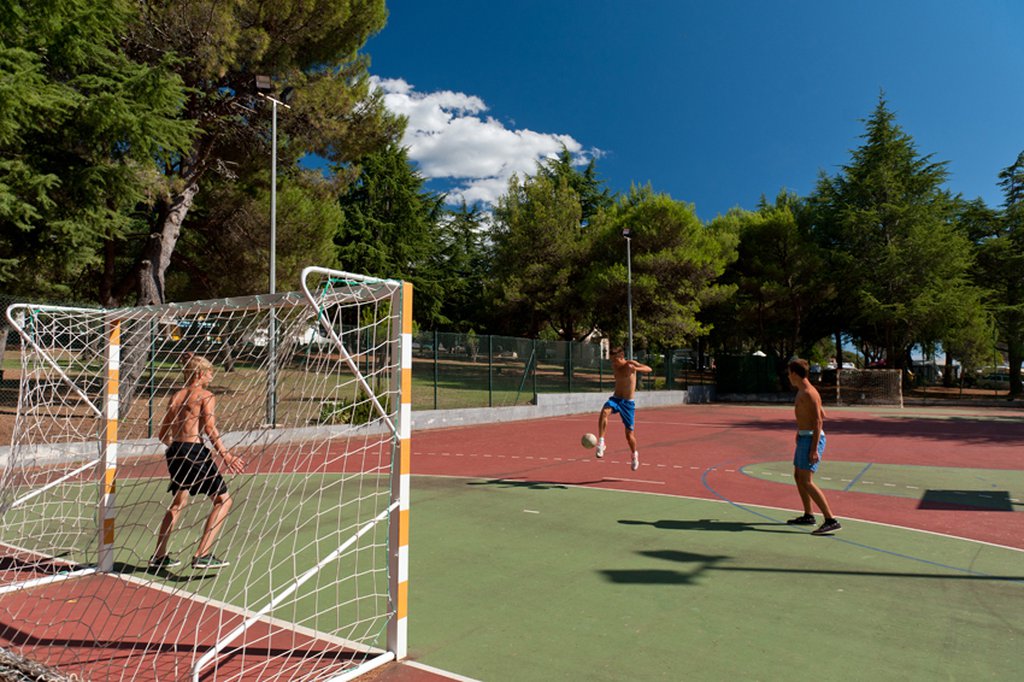 For hikers, there are nice trails that can be explored on foot and by bike. We can get to nearby Vrsar easily thanks to the tourist train. If someone plans to visit attractions located further away, they can rent a car. At the end of the day, a tired body can be handed over to professionals who will help us relax thanks to a massage.
Did we say Koversada is a huge camping? It has so many positions that it can accommodate 5,000 people at one time. It offers tents, pitches for campers and caravans to visitors. Standard and Superior pitches are partially shaded, can accommodate 1-6 people, have electricity connections (Superior - also water). Tourists for whom staying in Croatia is associated with island holidays will probably be interested in the "camping place sea" plots. They are slightly smaller in size, and they do not have a direct power connection, but their location on a separate island ensures the constant success of vacationers. They are connected to the mainland by a bridge.
People who prefer the proximity of amenities and reception to the view of the sea from the camper's windows can stay on lots in the back of the campground. They are partially shaded, spacious and have no direct access to electricity.
A writer by profession, a passion of a cat. One day he will see what is behind the Urals - good to Vladivostok. So far, when he can, he enjoys the sun of the countries of southern Europe. And it's also fun;)
Enjoyed reading this article? Share it!