Holidays for health - Lipót Thermal Camping ****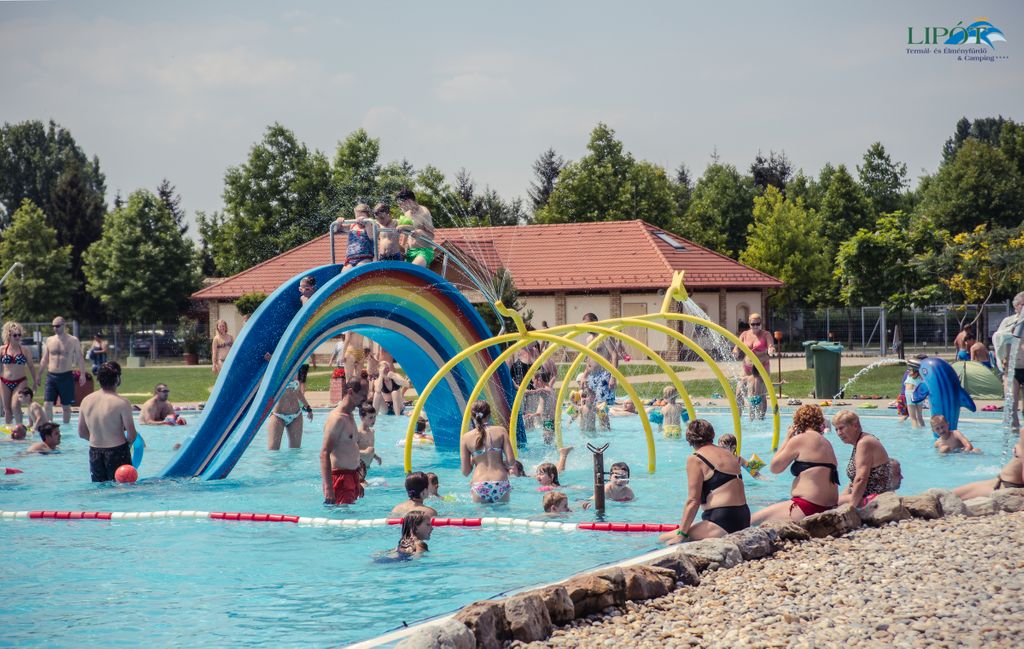 Spend unforgettable days in a wonderful natural environment, in a huge green space, in our air-conditioned houses, or on the spacious, shaded pitches of Lipót Thermal Camping **** right next to Thermalbath & Spa!
Lipót Thermal Camping **** is located in Lipót in the Győr-Moson-Sopron region, right next to the Lipót Thermalbath Spa. The campsite is also conveniently located 15 km from Mosonmagyaróvár, close to the Austrian and Slovak borders.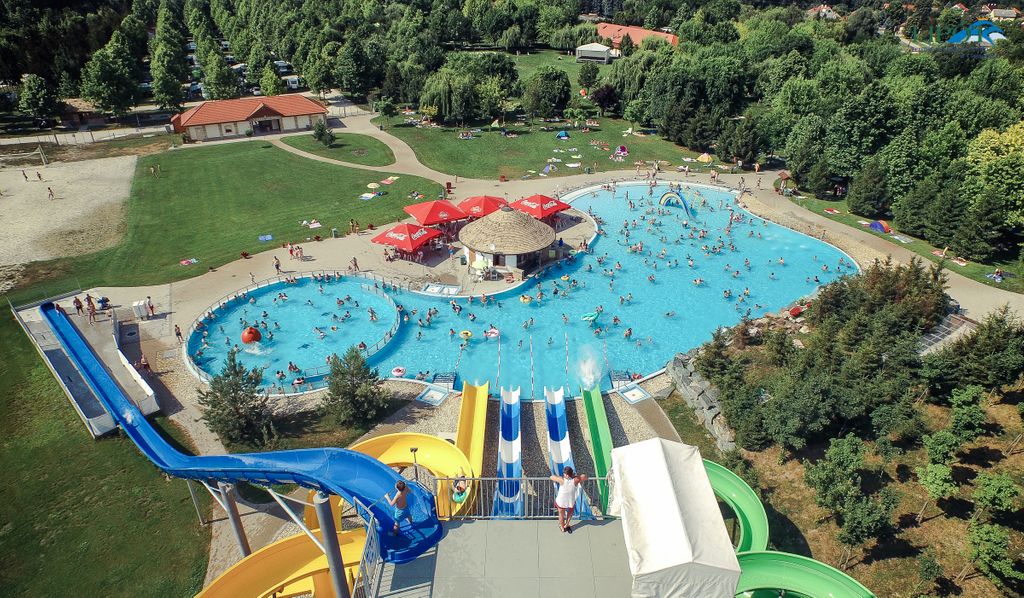 All pools (2 thermal pools, 2 children's paddling pools with a mini-castle and slide, 1 adventure pool with family slide and massage elements, 1 swimming pool with trampoline, 1 beach pool with 6 huge slides, and also a water park) and a sauna are available to guests and included in the price. At weekends, it offers its guests exciting programs, such as aqua zumba or dance performances on stage (during the season). Free WIFI is available in the thermal spa and at the campsite.
In 2004, the thermal well was classified as a source of healing water
It is healing spring water of low hardness, containing fluoride and sodium bicarbonate.
It has a healing effect on worsening diseases of the joints and the spine, chronic inflammatory diseases, arthritis, arthritis, and in the case of motor complications after accidents (rehabilitation postoperative treatment).
The price of the stay includes the admission fee and all Thermalbath & Spa services.
The 235 camping pitches have electricity and water connections (not all pitches) for tents, caravans and motorhomes. In addition, 32 fully equipped mobile homes, 6 wooden houses, 5 guest rooms and 14 sleeping cars are waiting for guests.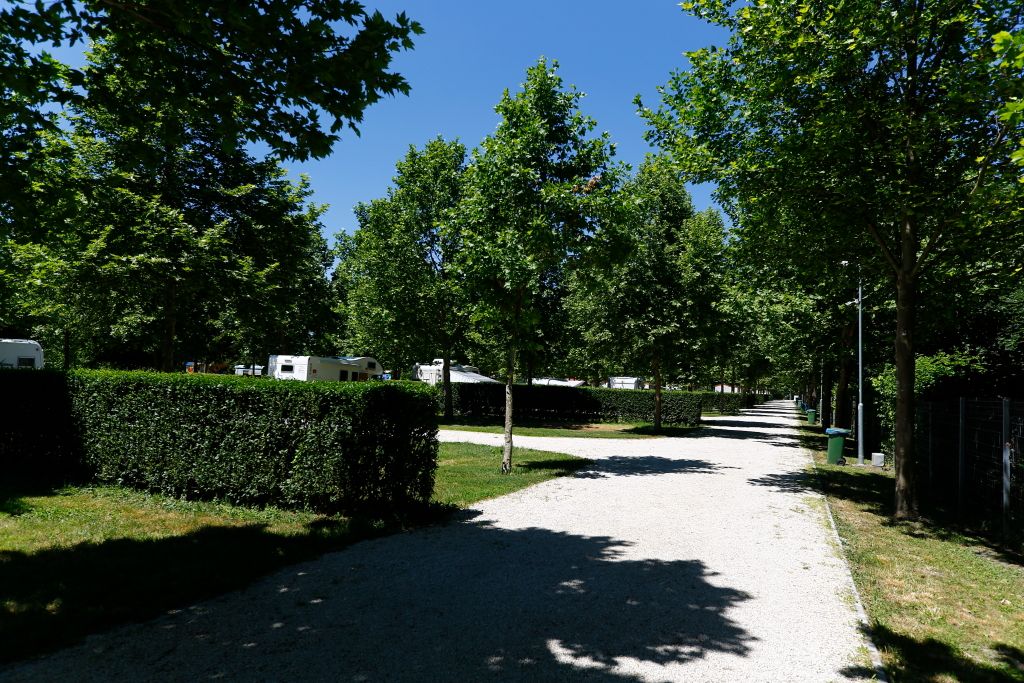 There is a playhouse waiting for the children at the campsite! Sponge floor, soft sponge obstacle course, slide and ball pool with safety net!
Camping bistro
You can spend time at breakfast, eating locally baked snacks, and sipping cold cocktails to the accompaniment of good music. Hours of operation: 7.00am to 10.00am and 8.00pm to midnight.
Shop at the campsite
In the grocery store next to the reception desk, we are waiting for our guests every day with fresh pastries and a coffee corner.
There is also a restaurant on the premises: buffet, coffee and ice cream, water bar, pizzeria / langos, grill, fast food, and the Thermal Shop.
We have created the CampRest portal for people who value freedom and travel on their own.
Enjoyed reading this article? Share it!