Holidays (not only) for romantics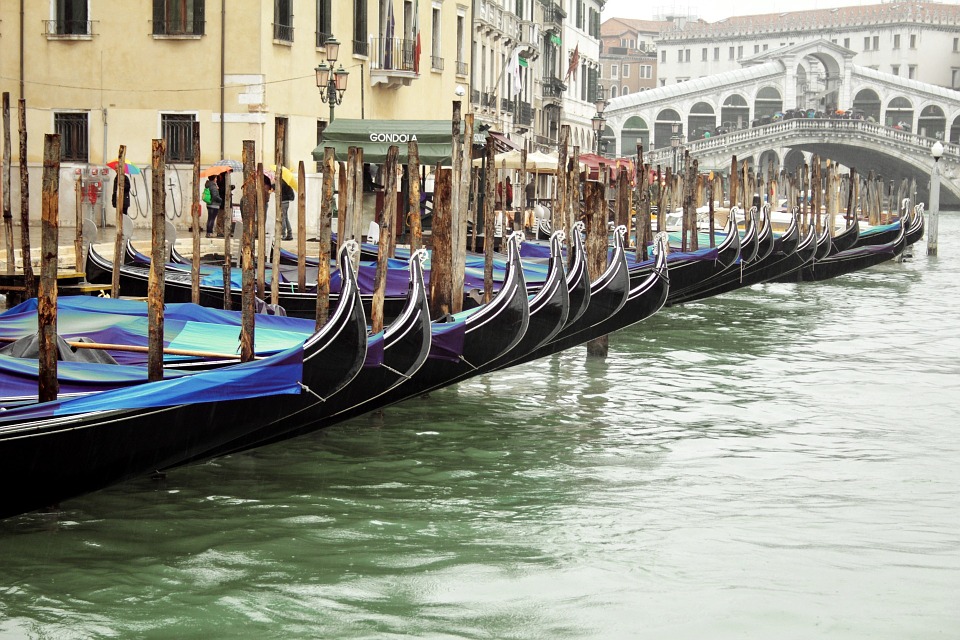 Veneto, the north-eastern corner of Italy, located between the Adriatic Sea and the Dolomites, has fascinated for centuries. And no wonder - after all, here are some of the most beautiful cities in this part of the country: Venice - the capital of lovers with its canals and gondoliers, and Verona - the famous town where W. Shakespeare placed two of the world's most famous lovers, Romeo and Juliet. Among them we can also find Padua - a medieval university center, which to this day perfectly recreates the atmosphere and atmosphere of past centuries. Will the holiday in Veneto be successful? Surely! After all, no Italian region combines so many wonders of architecture, nature and culture in such a small area. If we add to this the opportunity to immerse yourself in the Italian dolce vita and taste the delicious and world-famous specialties of Italian cuisine - like pizza and real spaghetti - it is hard to imagine a better place for an "Italian vacation". And, of course, one thing that must not be forgotten - Italian hospitality! Surely everyone would like to take part in a home Italian feast, or spend an evening under the stars with a glass of wine in hand - with the inhabitants of Veneto, who are famous for their openness to strangers, such miracles are possible!
Veneto - from the Dolomites to the Gulf of Venice
A holiday in Veneto is a great thing, especially if we are interested not only in the most famous and crowded sights, but also the local culture, history and nature. From the mighty Dolomites to the waters of the Gulf of Venice - Veneto shows us a different face at every step. Of course, visiting this region should start with a visit to its most famous city - Venice . A city full of charm, located on 118 islands, it is best to visit a traditional gondola or a vaporetto - a water bus. The islets are small, so once you are on land, you can explore them on foot. Places that should definitely be "on the list" are the Doge's Palace , St. Mark with the Basilica and the mighty campanile (bell tower) and the symbol of Venice - the magical and romantic Rialto Bridge . If we would like to get away from the crowds besieging Venetian streets for a moment, the road should lead to nearby Verona. Holidays in Verona are a treat for romantics! Yes, this is where Romeo and Juliet - lovers of all time - were to live here. Juliet's House is easy to find - it is one of the most visited places in the city. The tiny romantic balcony was added in the 20th century. century, but the house itself is old and certainly could have witnessed many romantic ecstasies ... Padua is nearby - another place that will appeal to many tourists. This former university center radiated knowledge throughout Europe - and although the glory days are over, the city has well-preserved monuments that testify to its unique status. Just look at Prato della Valle - the largest square in Europe and one of the most beautiful in the world, to feel like a student from the Middle Ages.
Campsites in Veneto
Good, comfortable and affordable accommodation in Veneto is quite a complicated affair. Everyone has different needs and the place where we will stay should meet them. An interesting option when traveling through this corner of Europe is to use a network of campsites. Veneto campsites are modern resorts that offer every conceivable amenity. Camping Spiaggia Doro , recommended by many independent travelers, is a real gem. Its location in the shade of oaks and poplars allows you to escape the heat of the Italian summer, and the on-site water park allows you to indulge in water madness on days when we choose to laze instead of sightseeing. The friendly atmosphere and the opportunity to meet people from all over the world make a holiday in this place unique.
I love traveling, it's an understatement, it's just my whole life. I spend 80% of the year jumping here and there :)
Enjoyed reading this article? Share it!