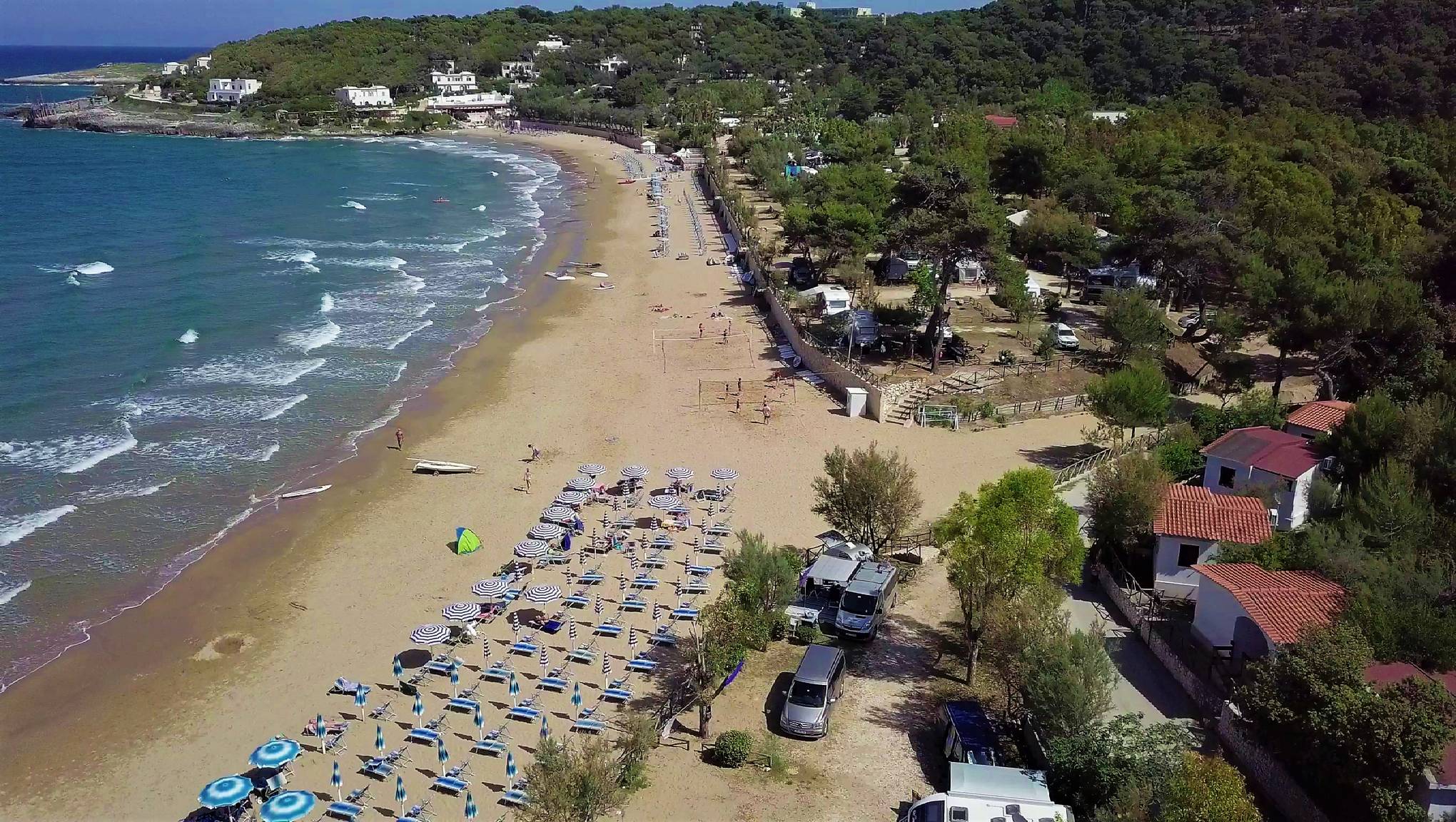 In 2018, we visited the Gargano peninsula for the first time and we must admit that this place completely captivated us. The campground is very well shaded and has phenomenal pitches right on the beach. For almost a week he woke us up and put us to sleep like the undisturbed sound of the waves.
Camping on the Gargano peninsula
Manacore is located in the Gargano National Park. Access to the campsite is via a long, very winding road in a mountainous area. The views are amazing. The access itself is an attraction in itself. Climatic seaside towns are located nearby.
Apartments by the sea
Not only the plots are right by the sea, but also the houses, which you will see in our video from a bird's eye view above the campsite. They are of course fully equipped and have a kitchen as well, but the campground has a restaurant with delicious food. If you are looking for something more, there is another restaurant at the very end of the beach, which you can easily walk to, with a beautiful view of the bay.
Attractions for children
Children will love the beach here. It is wide, the entry into the water is gentle and safe, and the water itself is clean. The sand is light and clean, perfect for making locks! There is a volleyball court on the beach. In addition, right next to the sea there is a swimming pool with slides , climatic umbrellas and a bridge between the shores of the pool. The campsite also has a playground by the amphitheater, where animations for children and adults take place in the evenings, as well as a mini disco. Right next to it are football and tennis fields.
Another campsite in Italy?
If you are looking for something different for a holiday in Italy , go to our campsite search engine and find a campsite ideally suited to your requirements.
See our video from this campground. If you like it, click "Catch it up" and subscribe to our channel, because there will only be more such movies.
We have created the CampRest portal for people who value freedom and travel on their own.
Enjoyed reading this article? Share it!