Barefoot through the world, but ON THE BEACH IN SHOES ONLY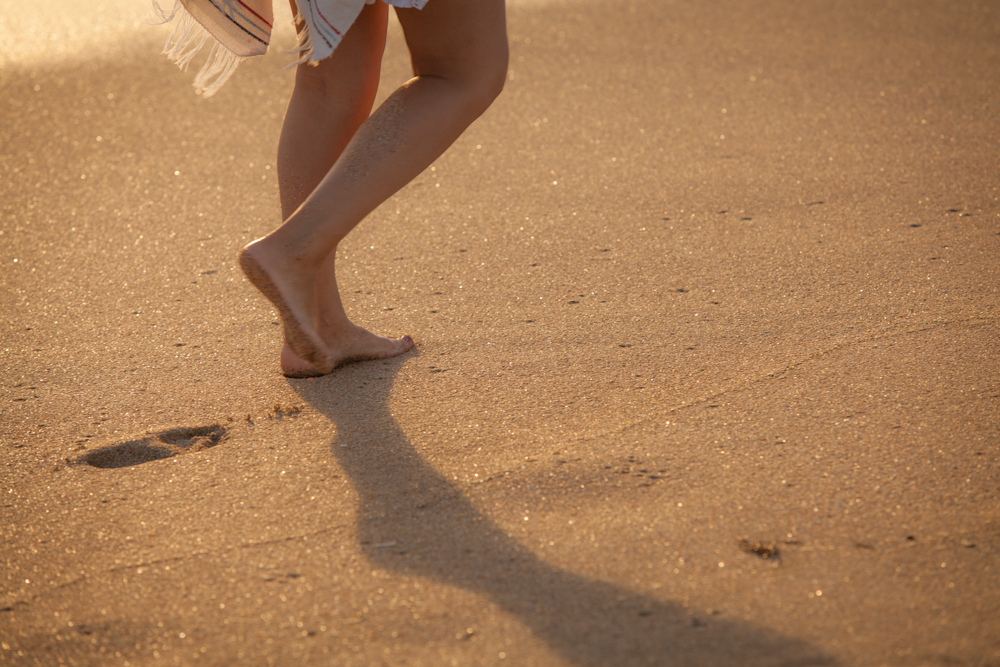 What is the beach associated with? With holidays, vacations, sun, golden sand and fresh breezes from the sea - all with pleasures. The seaside towns in summer are much more popular than the mountain ones, and crowds of tourists besiege the beaches, working on a holiday tan.
It will not be a discovery to say that not all beaches are sandy. Some resorts have access to pebble and pebble beaches, which are impossible to walk on barefoot. There are also fragments of the coast with a steep entrance to the water, what's more, under its surface there are sharp stones or sea urchins. If we go to such places, we must remember to take appropriate footwear with us. Especially when we travel with young children .
It's fun on the beach ...
After entering "rocky beaches" in the search engine, the most results are related to Croatia. We can also find them in many other countries, including Greece, Turkey and Spain. When planning a foreign vacation, it makes sense to check in advance whether there is such a beach near our hotel (or on the route of a trip that we organize ourselves). You can usually buy appropriate footwear on site, but we often overpay.
Beach shoes can be the most ordinary flip-flops in the world, flip-flops, foam sandals or crocs shoes, once very fashionable. On rocky beaches, it is worth getting shoes with a hard sole, which will protect the foot from injuries and allow you to comfortably walk on uneven ground. Such footwear makes it much easier to move not only on the beach, but also in the sea, where our foot may experience an unpleasant encounter with a sea urchin.
Stones, hot sand and slippery clay
On beaches in Egypt or some Italian ones, we should especially remember about children's footwear - walking on the hot sand may result in the skin coming off later in patches.
Beautiful, although not entirely safe, are also beaches with red sand. They have a gentle entrance to the sea and ... a slippery bottom covered with clay. We can meet them, for example, in Greece, in Kefalonia. When entering the water, do not forget about the shoes.
Holidays in shoes
Shoe companies quickly responded to the growing expectations of tourists. Nowadays, we can easily find models made of hypoallergenic material, suitable even for sensitive and delicate feet. They protect against cuts and are very comfortable and visually attractive at the same time. However, ordinary, cheap foam sandals will also work - it's important to remember to take them with you.
A writer by profession, a passion of a cat. One day he will see what is behind the Urals - good to Vladivostok. So far, when he can, he enjoys the sun of the countries of southern Europe. And it's also fun;)
Enjoyed reading this article? Share it!