Human Travel - luxury surrounded by greenery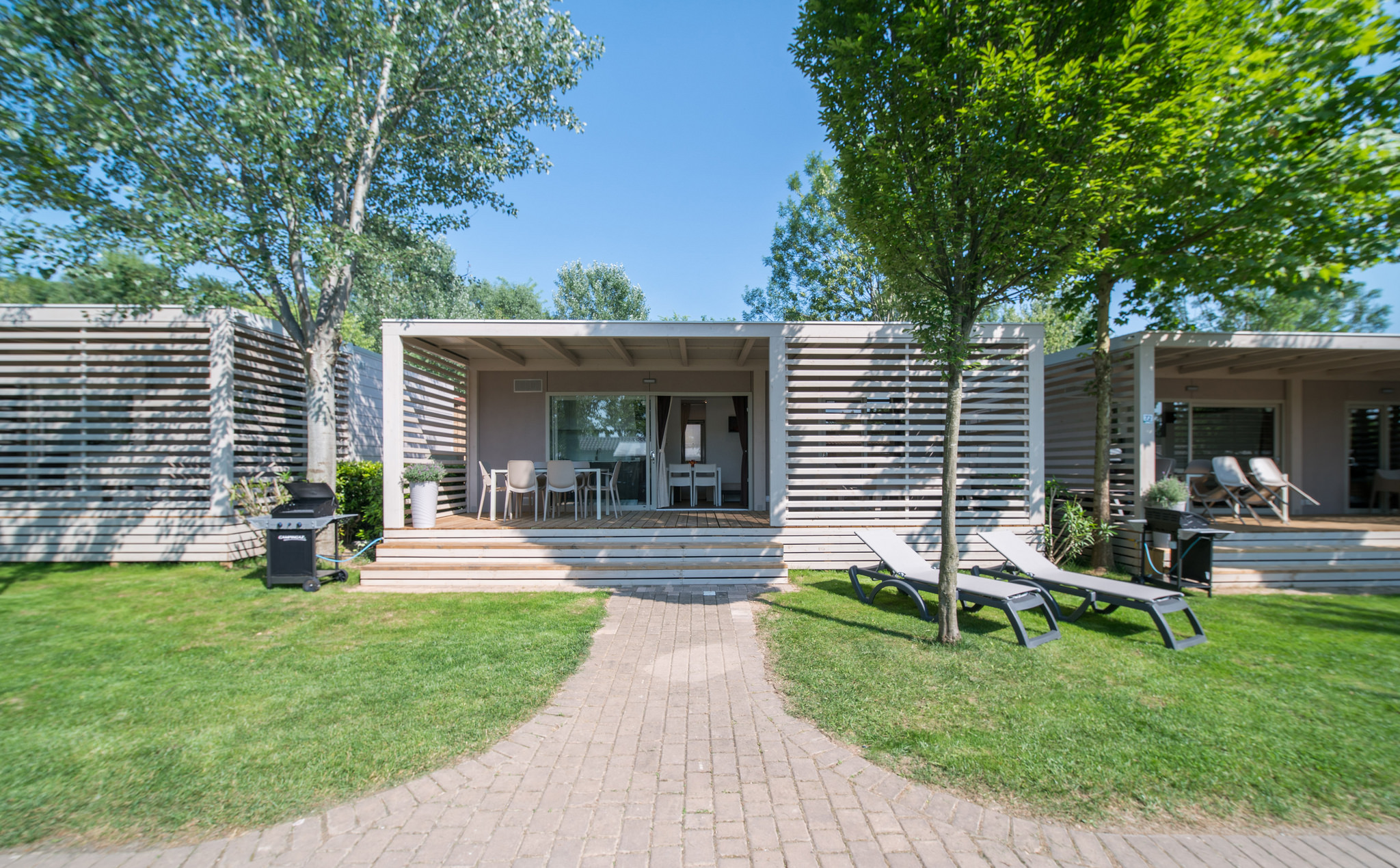 Holidays in a beautiful place, accommodation with the comforts of a 5-star hotel, and at the same time in the open air, surrounded by greenery? Can you have it all at once? Of course, it is enough to get acquainted with the offer of the Human Travel tour operator.
Human Travel is the new face of Elle Vacanze, a brand belonging to the Human Company, the European leader in camping tourism. The new name is supported by knowledge and over 35 years of experience in the market, the highest quality of service by qualified personnel and a wide offer from which customers can easily choose the best option for themselves.
Modernity supported by tradition
It all started in the early 1980s, when CV Family Holding Srl opened the first camping site - Norcenni Girasole Club Camping Village . From a place where you could spend "holidays under the pear tree", it quickly turned into a modern tourist resort offering relaxation in a green area (31 acres). Time has shown that vacationers prefer the combination of closeness to nature with comfort the most. Mobile homes turned out to be the most popular accommodation option, outclassing tents and caravans. By carefully listening to the needs of customers, the company decided to invest in this sector, which translated into its current position as the leader of the Italian outdoor leisure segment.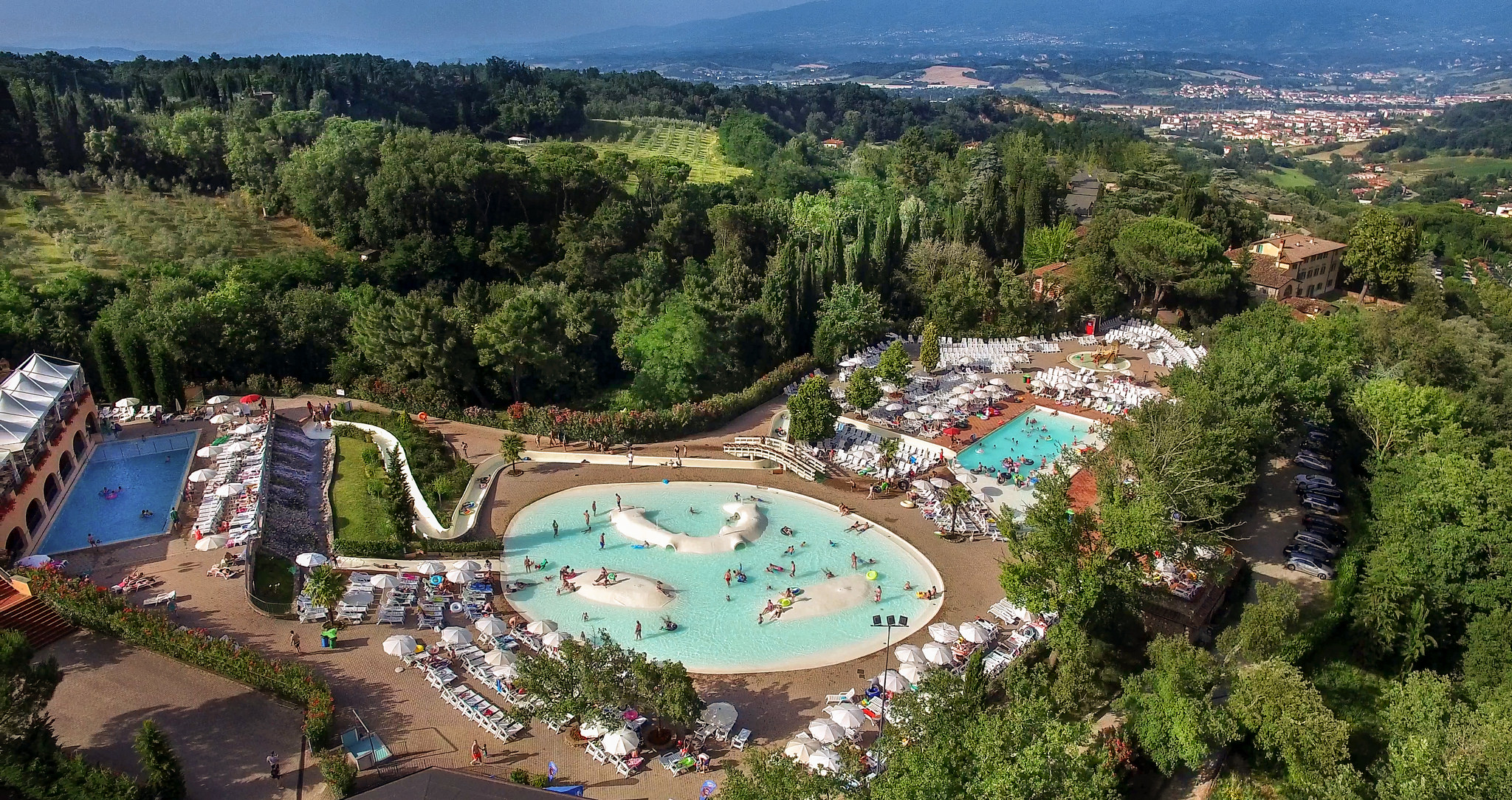 In 2017, CV Family Holding Srl decided to change its image and name. Emphasis was placed on showing the richness of the offer: variants of accommodation with a number of amenities, surrounded by nature, financially accessible to various groups of customers. Supported by years of successive market research, a new brand was born - Human Company . Today, customers of the tour operator Human Travel (formerly Elle Vacanze) have at their disposal approximately 1,000 houses located on the most prestigious campsites in Italy.
Where we can find Human Travel cabins
Human Travel cottages can be found in several Italian regions, on large campsites in great locations. If someone is planning a vacation in Tuscany , would like to rest among the greenery, be able to quickly reach the coast, and at the same time have access to a huge number of amenities, they will pay attention to the offer that Park Albatros Camping Village offers to its guests. For those who prefer the Chianti region, they will enjoy their stay in the 'oldest of the family' mentioned above, Norcenni Girasole Club Camping Village. Human Travel cottages can also be found in Rome , where I Pini Family Park awaits guests. A tourist going on vacation to Venice also has a lot to choose from - there are two large campsites in the Gulf of Venice: Pra Delle Torri Camping Village and Union Lido Camping Village. However, tourists who came to Lake Garda have the greatest choice. There are three facilities on its shores: Altomincio Family Park, Cisano Camping Village and Bella Italia Camping Village.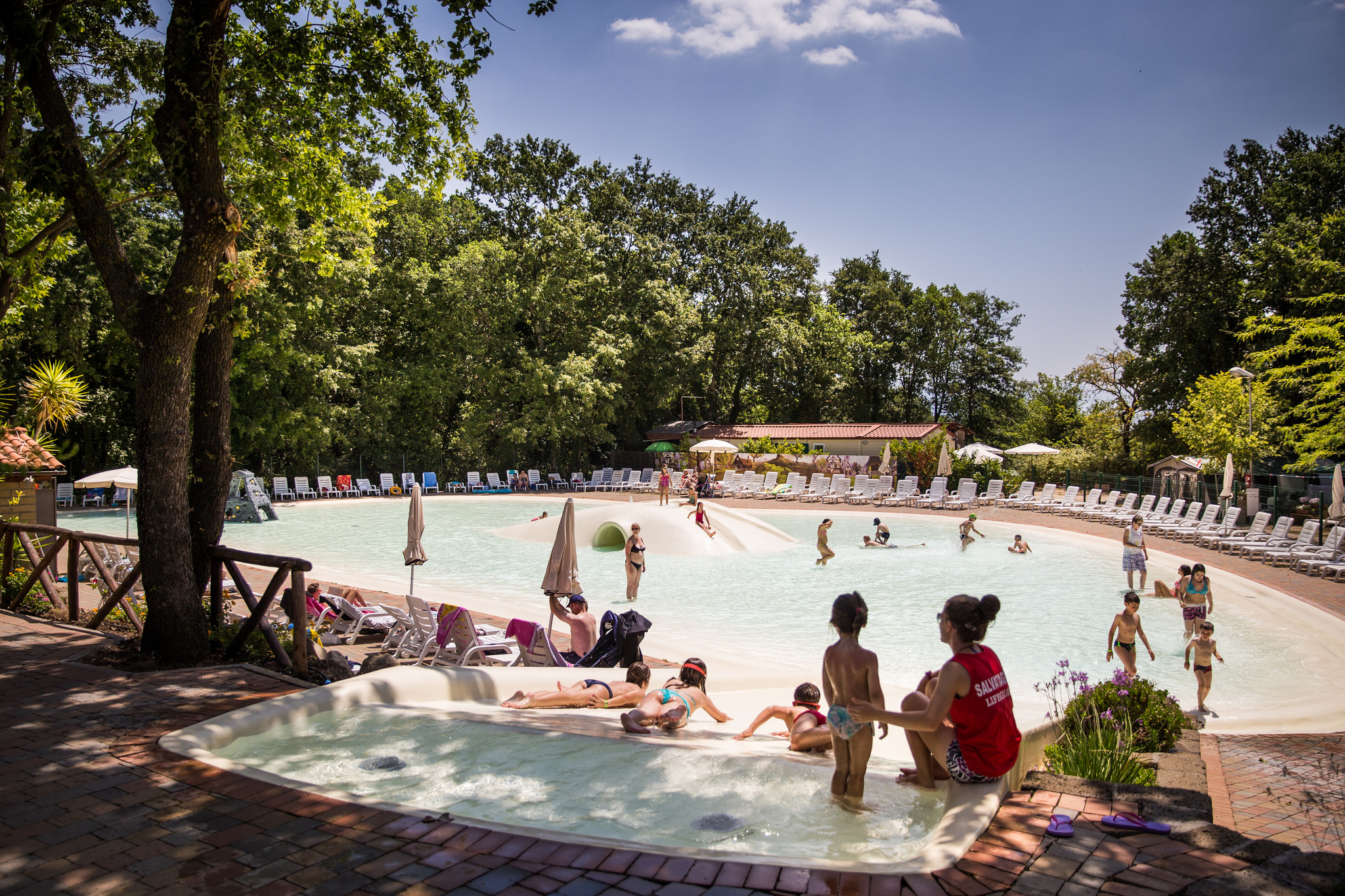 As you can see, Human Travel meets the expectations of tourists. They can find comfortable accommodation in Italy anywhere, be it in close proximity to a popular seaside resort, a city of great cultural and historical importance, or a tourist attraction such as the largest and cleanest lake in Italy.
Smart, plus or lux?
In terms of amenities, the houses can be divided into three variants: smart, plus and lux. The first one will appeal to tourists spending their holidays in a larger group. It has two bedrooms (one with a double bed and the other with three single beds), both of which have their own bathroom. The "smart" (Classic) mobile home has a spacious kitchen equipped with basic appliances. The kitchen connects to the relaxation area, where you can catch your breath after a day of sightseeing. We will eat a self-prepared dinner or lunch both inside and on a wooden terrace - at our discretion. It is worth adding that in the "smart" house , pets (small) are accepted .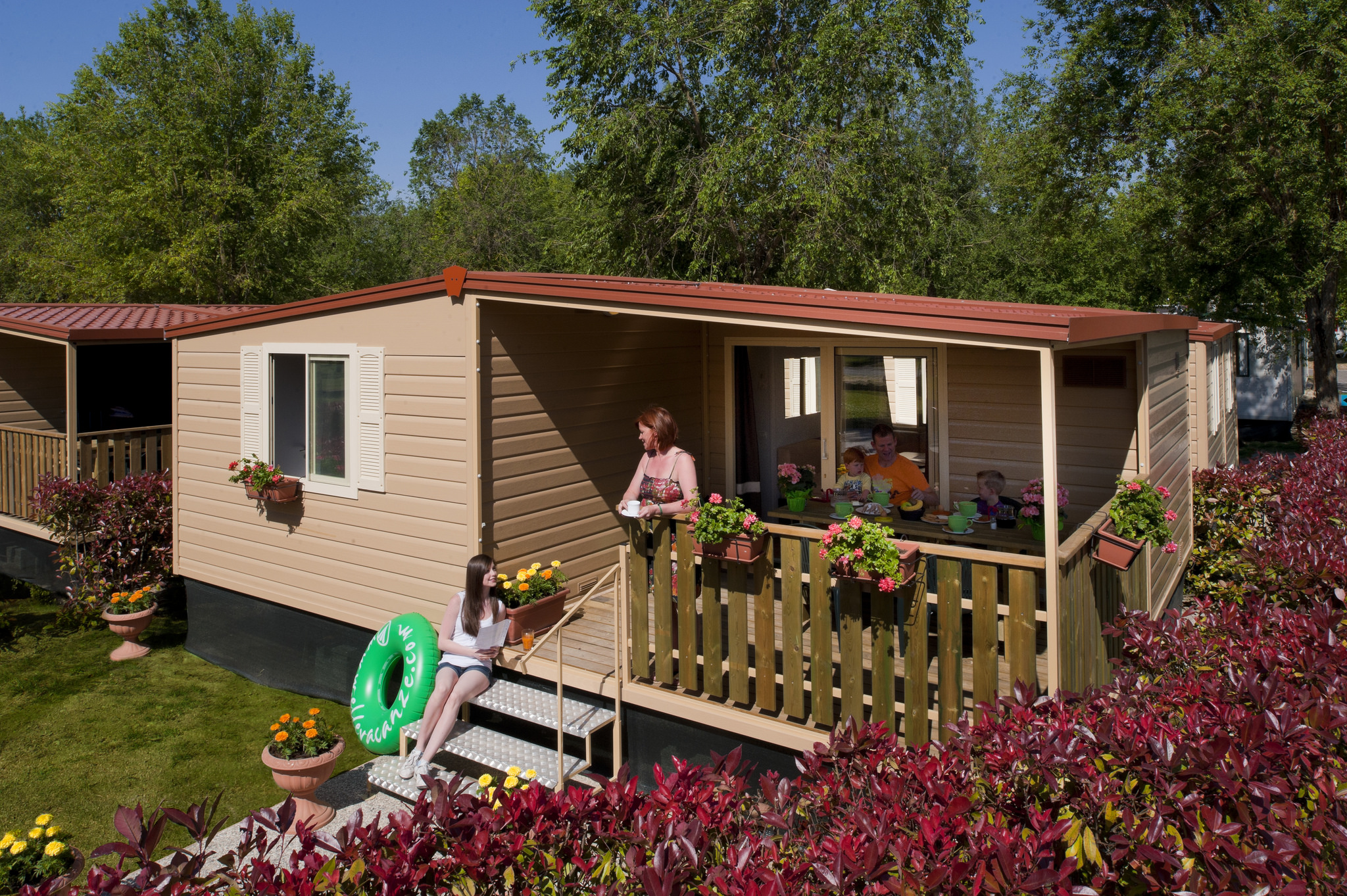 The second option is mobile home "plus" (Elegance) , often chosen by families with children. Carefully finished, well-equipped rooms with air conditioning and separate bathrooms with toilet, shower and washbasin provide guests with full comfort. As in the "smart" version, the house has two bedrooms - one with a double bed and the other with a single bed and a bunk bed. The kitchen is connected to the living room. To say that you can prepare meals in it is definitely not enough. It has, among others fridge-freezer, microwave oven, cookware set and a dish dryer. There is also a coffee machine.
The last variant is the "lux" (Deluxe) mobile home , in which in the living area we have a kitchen equipped with household appliances: from a fridge with a freezer, a microwave oven with a grill, a toaster and a coffee machine, and ending with a dishwasher. There are also cutlery, dishes and pots. A large and comfortable corner separates the day zone from the night zone, where there are two bedrooms. There is a direct access from the main porch to the veranda. The "lux" mobile home has two bathrooms (one connected to the master bedroom), with showers, a large mirror, a cupboard with a washbasin, toilet, bidet (bathroom connected to the master bedroom), as well as a hair dryer and towels. Some of the cabins have amenities such as a jacuzzi on the porch. Imagine the end of the day in warm water with bubbles, green around and a starry sky above it. A wonderful vision.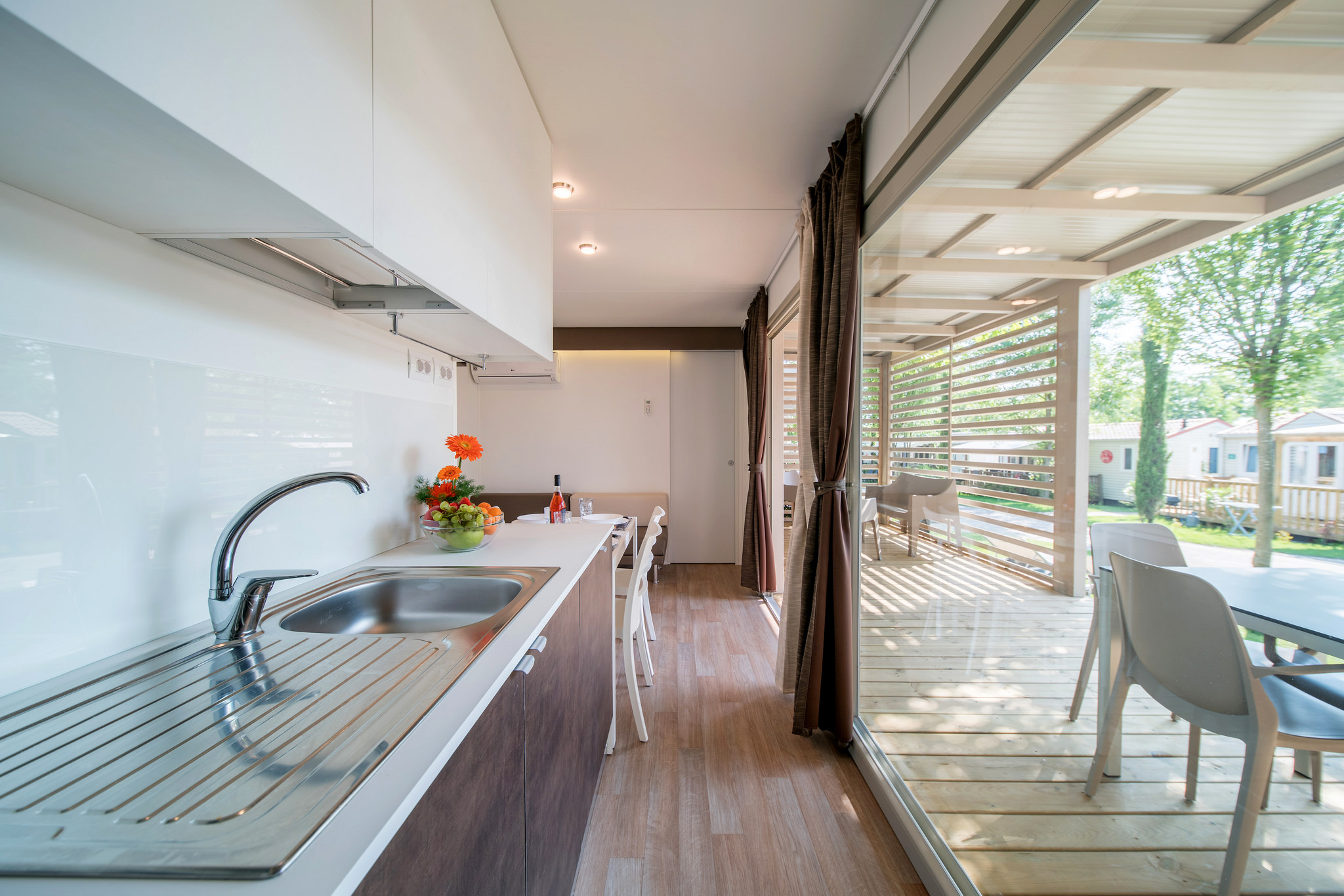 Bearing in mind the comfort of customers, Human Travel has developed an intuitive accommodation booking system. A place in the cottage can be booked quickly and efficiently online at www.humantravel.com
A writer by profession, a passion of a cat. One day he will see what is behind the Urals - good to Vladivostok. So far, when he can, he enjoys the sun of the countries of southern Europe. And it's also fun;)
Enjoyed reading this article? Share it!