In a camper van to the vineyard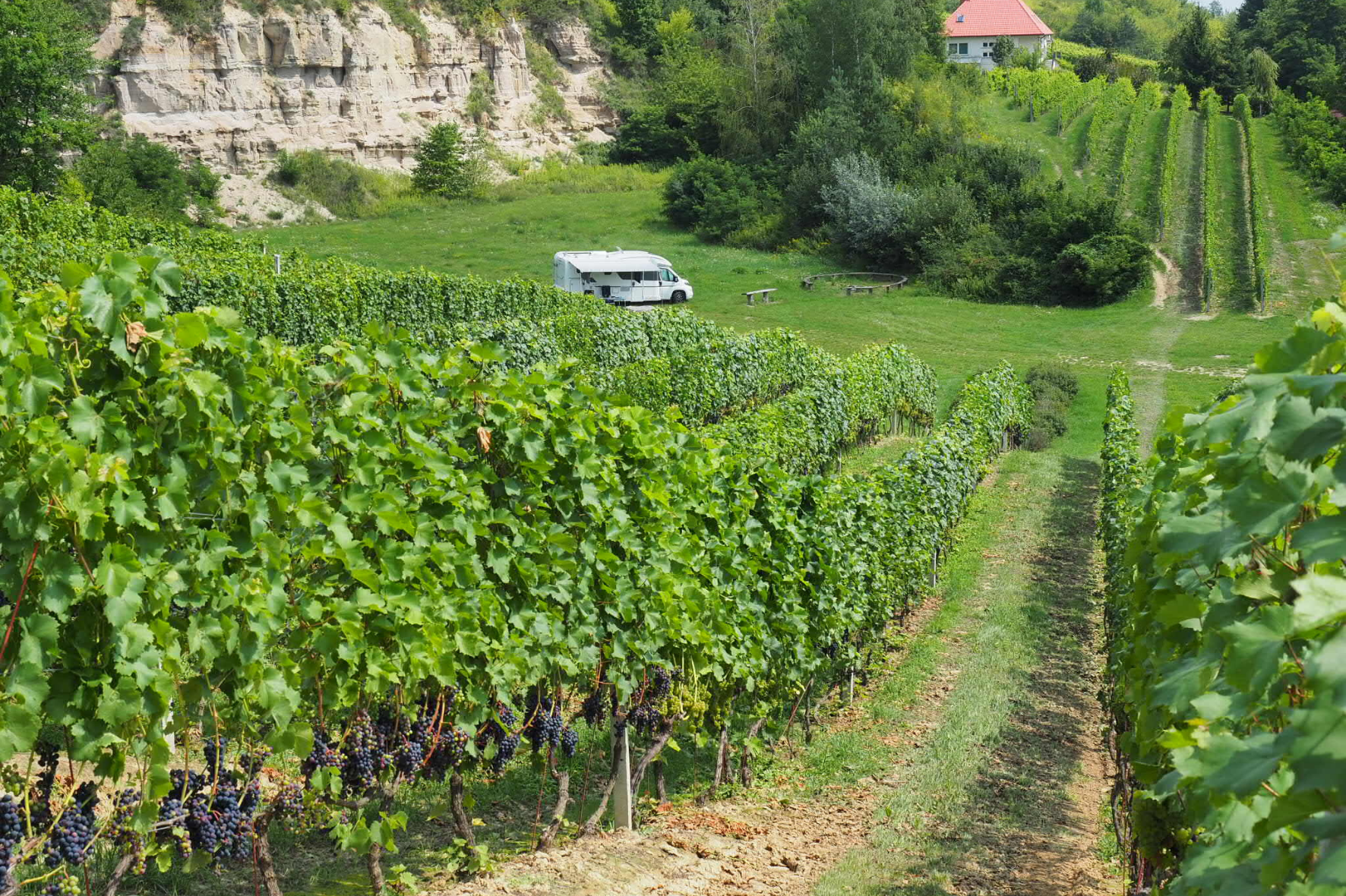 Overnight in the wild or in a safe campground ? What if you could combine these two possibilities and sleep almost in the wild, but in a safe and proven place? It is possible and more and more such places are being created. Agro- tourism , farms and vineyards are more and more willing to join the centers that accept campers.
In the article we will suggest where in Poland and abroad you can safely stay overnight.
Sandomierska vineyard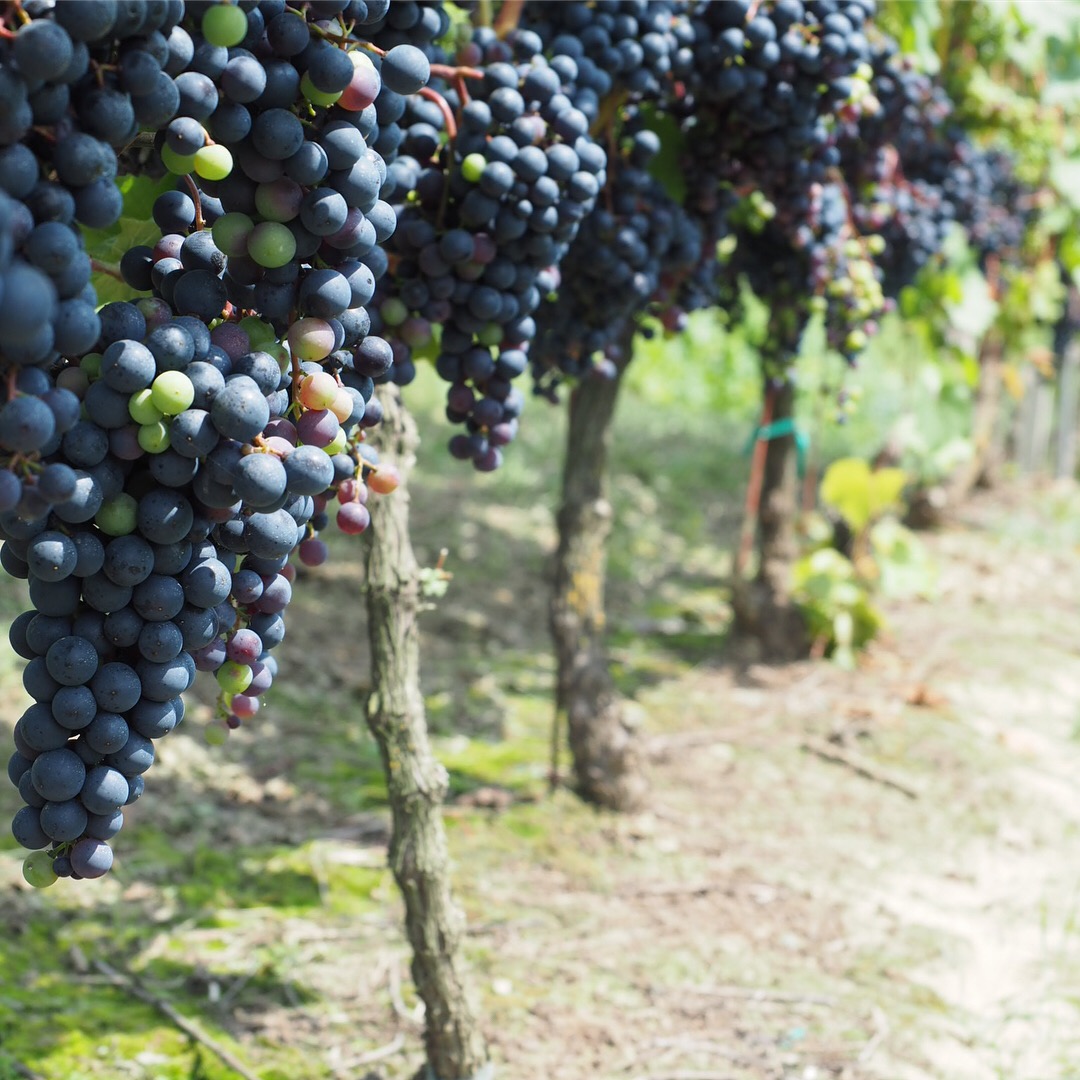 Our favorite place of this type in Poland is a small family vineyard in Dwikozy . It is located 10 km from Sandomierz. The vineyard is run by young, fantastic people who decided to rebuild the vineyard of their ancestors. Monika and Marceli organize tasting their wines combined with visiting the place. During such a trip you will learn not only how they care for their plants. You will also visit the vineyard's backyard, the place where wine is produced in the final stage. We have participated in such tastings several times and we learn something new each time. Marceli, depending on the current season, tells about other elements important during a given stage of wine production . He also talks about his family roots in a very interesting way. They produce there, among others the fantastic Rieslieng . You can also buy homemade cheeses and other preserves from them.
Vineyard for sightseeing in Poland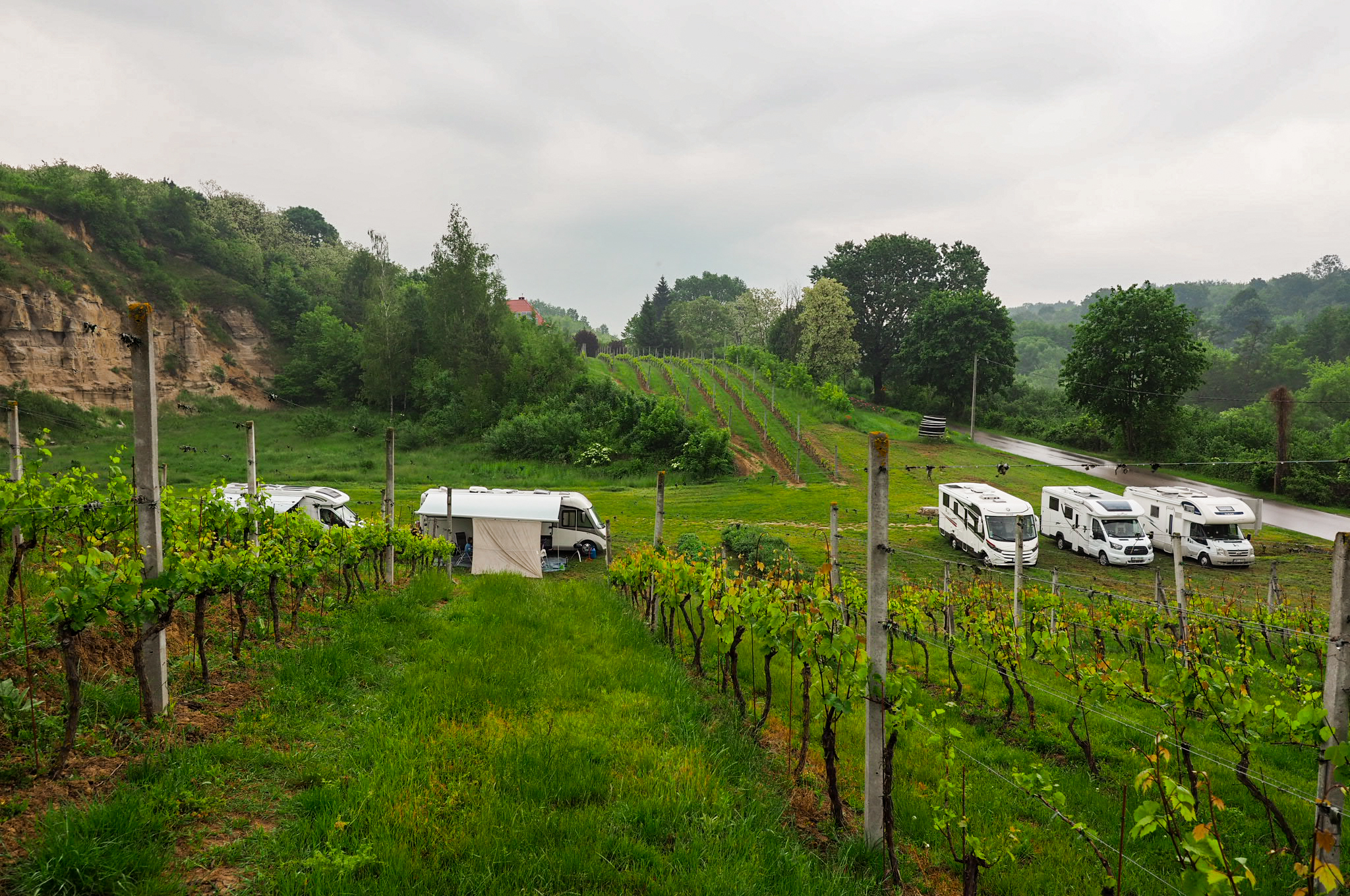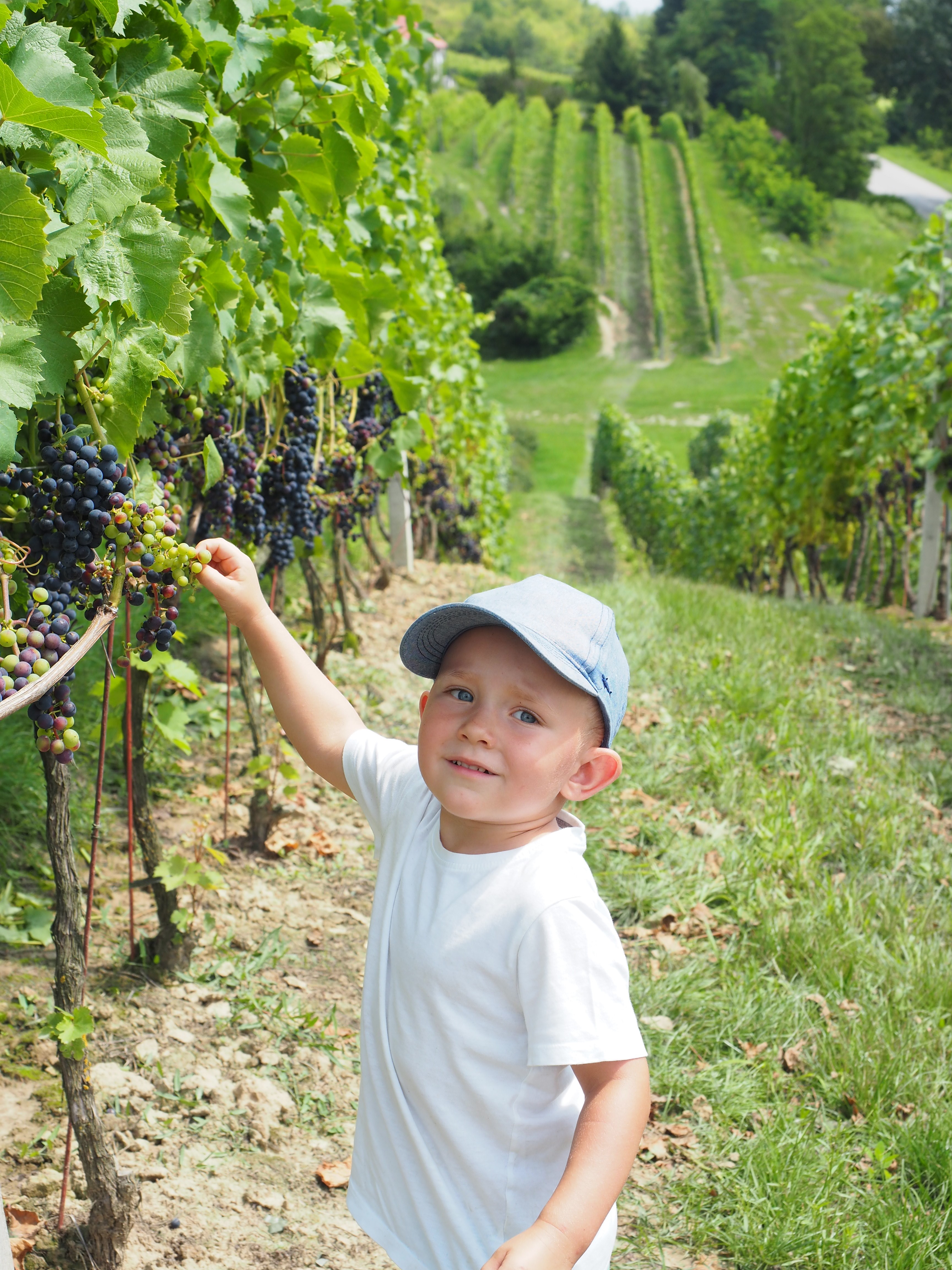 You walk up and down the hills with a glass of wine in your hand while tasting. Marceli will tell you at the end whether you can walk around the vineyard at the moment, and if so, it will also tell you where to go on a trip so as not to get lost.
Vineyard with an overnight stay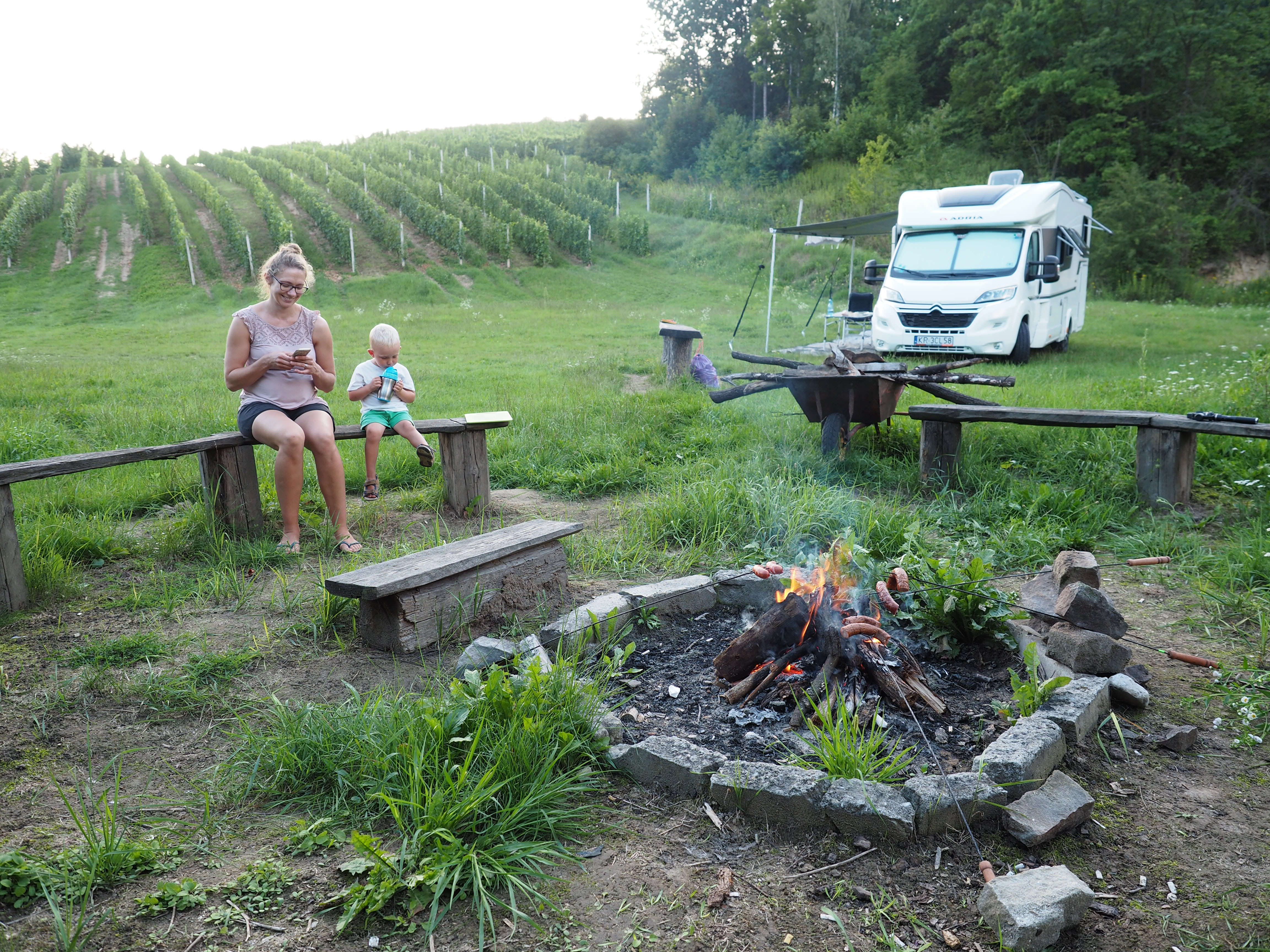 You can stop in a camper on a clearing between two vineyards. Accommodation is free if you buy something from the vineyard or participate in a tasting.
There is currently no possibility of connecting to electricity or emptying the chemical toilet, or the possibility of flushing the gray water . As a rule, however, in places where accommodation is free - this is what it looks like. When you buy products in a given vineyard, you get the opportunity to spend the night there - almost like in the wild - among wines, but safely as in a camper-park or camping. Sounds like a fairy tale, doesn't it?
We hope that many more places like this will be created in Poland. In many countries, there are successful non-profit associations uniting vineyards and farms opening up to motorhomes .
Vineyard association of France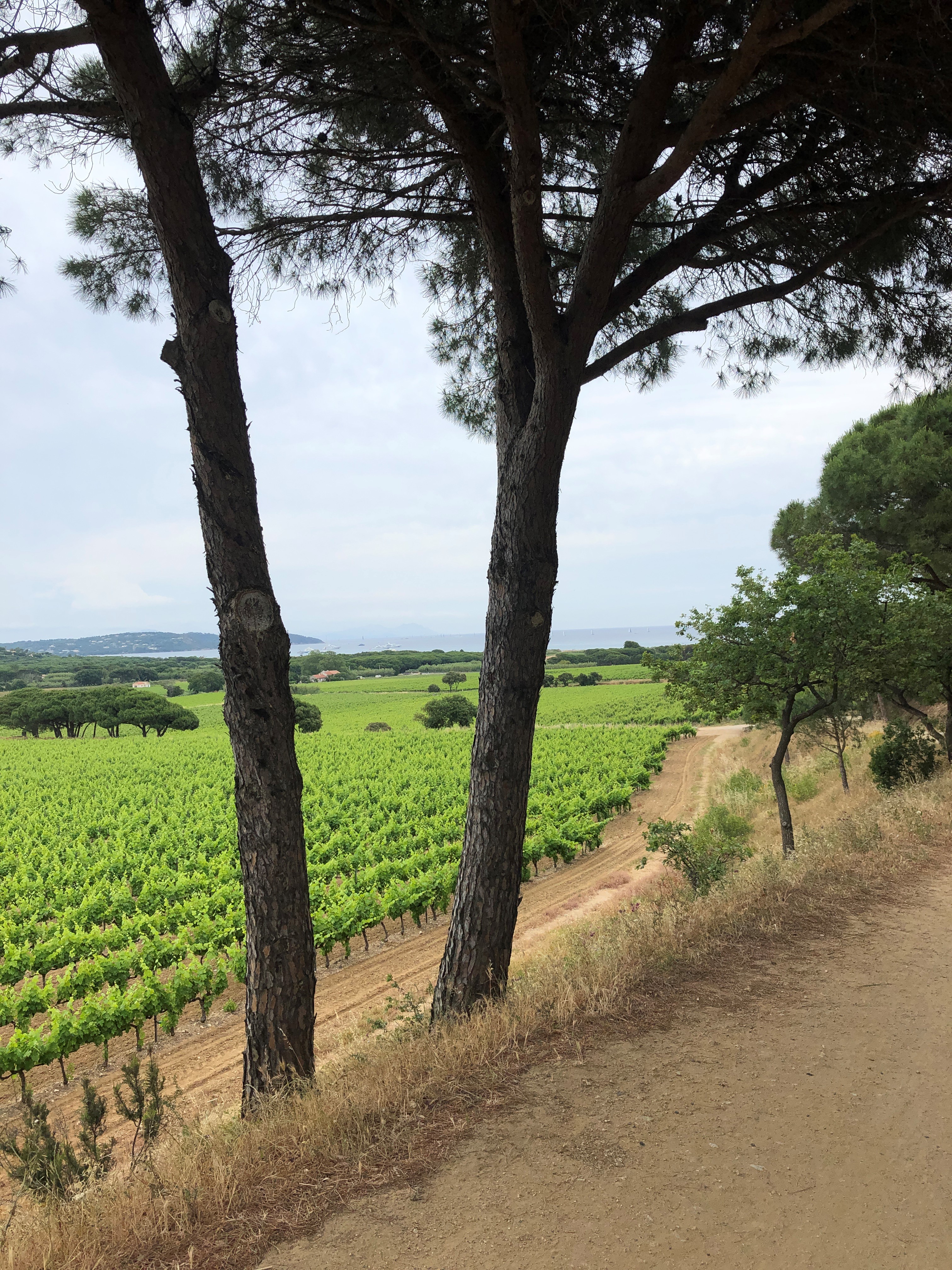 In France, the most popular vineyard association is France Passion . The places joining the association allow motorhomes with the France Passion card to park for a one-day stay in their territory. The card costs 30EUR, and you get a camper van sticker with it, thanks to which the owner of the vineyard recognizes your vehicle . In this case, the parking fee is not charged, but of course the owners will be pleased if you buy their local products .
Association of Vineyards and Farms in Portugal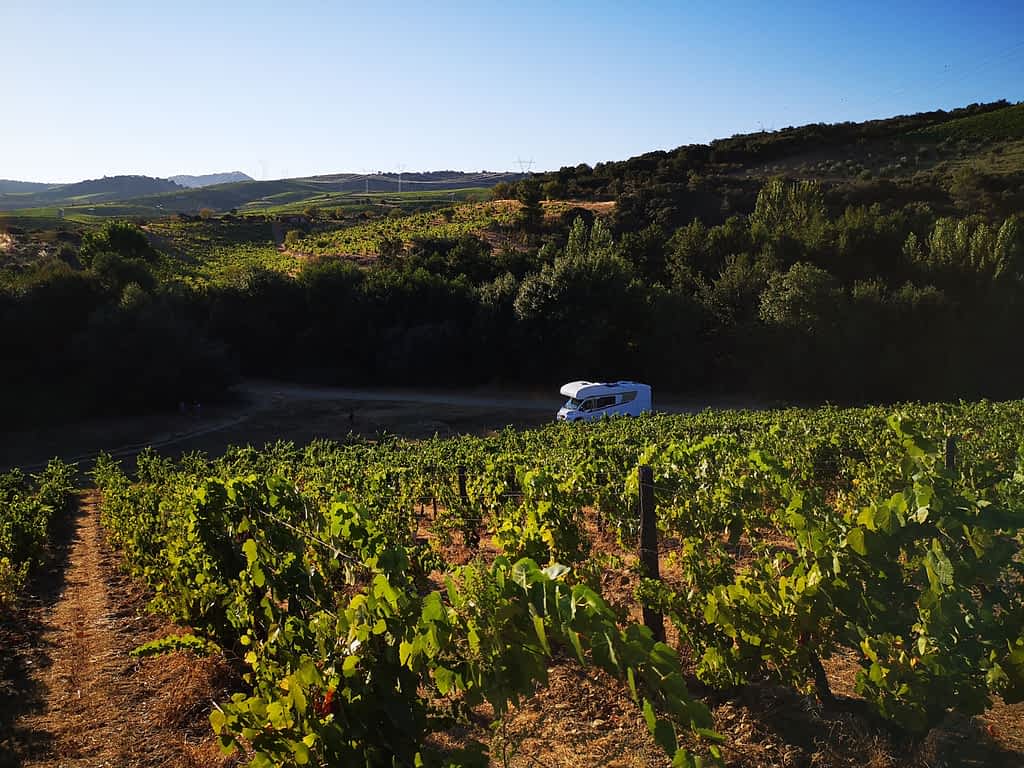 The EasyCamp association works very well in Portugal . We do not have membership fees here, as in France. In each of the vineyards, we are asked to buy the so-called Welcome Gift , which consists of native products such as wine or cheese. The prices of this nice tourist tax start from 10 €. The climate of Portuguese vineyards and the hospitality of the hosts make it difficult to leave such wonderful places.
Vineyard association of Italy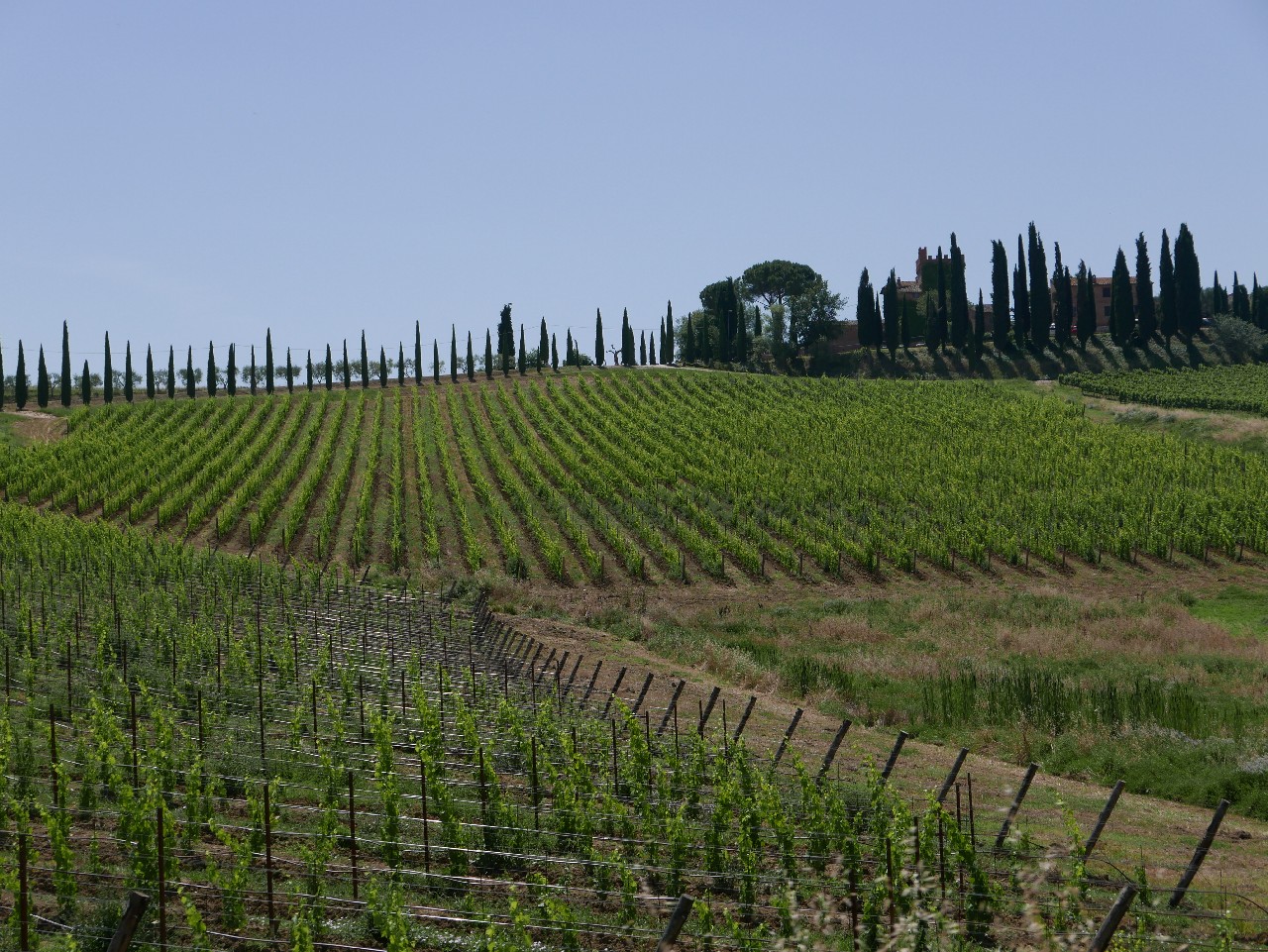 Agricamper Italia - an organization that brings together farmers, winemakers and other creators of local crafts - is very active in Italy. By purchasing an annual membership of € 29, we can take advantage of the offer of over 100 wonderful agritourism and wine cellars scattered throughout Italy. I don't think you need to convince anyone that an overnight stay in a Tuscan vineyard makes you permanently addicted to such trips.
The opportunity to visit the vineyard during a vacation trip in a motorhome is a real treat for lovers of local products. Immersing ourselves in the climate of the region and contact with its inhabitants remains with us for years. It teaches attachment to tradition and respect for the land. We also create a map of places to which you just want to come back.
We have created the CampRest portal for people who value freedom and travel on their own.
Enjoyed reading this article? Share it!