Istrian holidays in the Bi-Village Centro Vacanze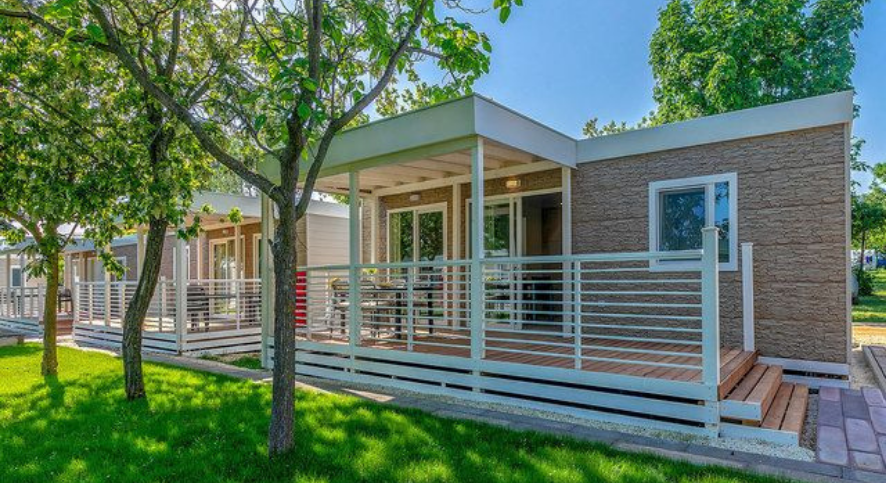 Blue skies, beautiful and clean beaches and friendly people - these are just a fraction of the advantages of Croatian Istria. The destination chosen by thousands of tourists from year to year increases the accommodation and leisure infrastructure. Vacationers appreciate above all peace and comfort. If you also expect this from the place selected for accommodation, we recommend booking a house or apartment in the Bi-Village Centro Vacanze.
Bi-Village Centro Vacanze - location and attractions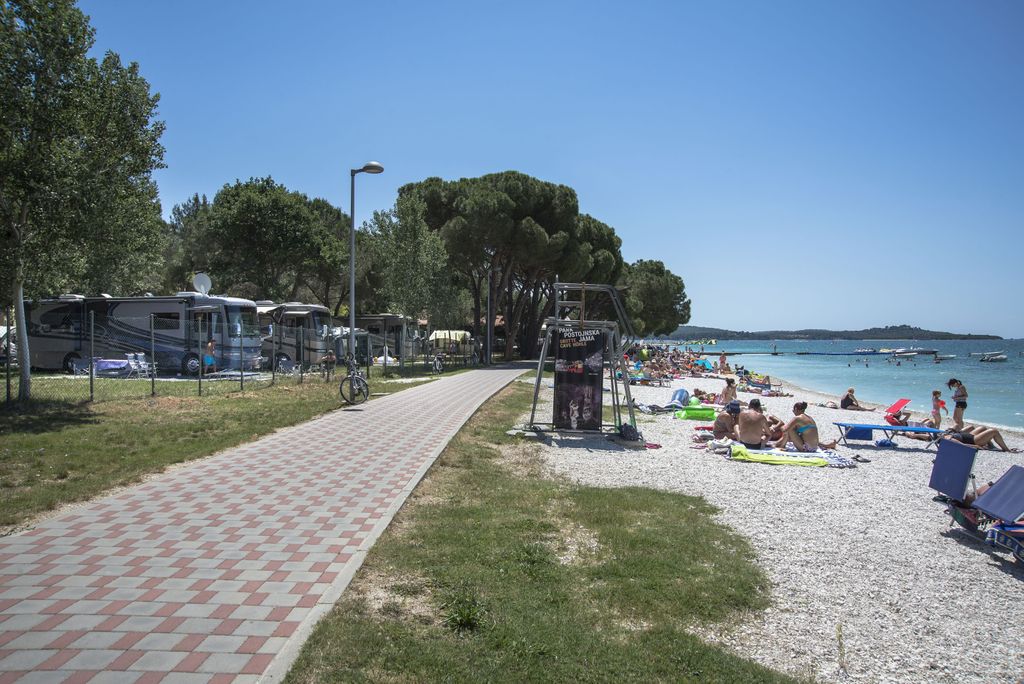 The sunset over the Brijuni archipelago , known for the myth of the Argonauts searching for the golden fleece, is a sight that falls into the heart. Add to this the soothing noise of a pine forest, and we will get a place that is very popular among tourists. It fully deserves to be called one of the best holiday resorts in Croatia. Bi-Village Centro Vacanze is located approx. 7 km north of Pula and 1 km south of the fishing village of Fazana.
Visitors to the resort can count on an unforgettable holiday. In addition to the above-mentioned natural values, there is a full range of leisure and entertainment attractions waiting for them. The surrounding beaches, covered with white and golden sand, are distinguished by the Blue Flag status . Besides, they stretch for kilometers, so you can lie on them and take advantage of the sun, or splash in the warm, clean water that laps the coast.
There are three large swimming pools on the campsite - perfect for cooling down on hot summer days. Each has a separate section for children and non-swimmers. The youngest guests will enjoy the Spray Park , a swimming pool full of bubbles, water cannons and fountains.
Enthusiasts of active recreation will not be disappointed. They have at their disposal, among others windsurfing and diving schools, sports fields, as well as a team of creative animators.
Comfortable rest in the apartment
There is a campsite on the premises, there are also spacious pitches for caravanning enthusiasts. A wide package of accommodation options available to a high standard makes the camping very popular among tourists. Guests willingly choose apartments and mobile homes; besides, the facility has something special for the demanding.
The smallest apartments are Sky Studio rooms , ideal for couples. On 26 m², there is a bedroom with a double bed, a kitchenette with all necessary appliances and a bathroom. The whole is completed by a balcony with chairs and a garden table. Landlords are very close to the shopping center.
The hotel offer includes several Double Beach B&B rooms, which are located near the beach. They all have a bedroom with two double beds, a kitchenette and a comfortable bathroom. The package includes access to TV and mini fridge. The advantage of these rooms is a large covered terrace from which you can see the sea.
The facility also offers accommodation to larger groups. The Comfort apartment is suitable for them, in which, on 62 m², 4 to 6 people will have a perfect rest. And the quadruped - pets are welcome at the campsite. Comfort consists of two bedrooms, a living room with a sofa bed, a kitchenette and two bathrooms. In addition, vacationers have access to a terrace with a set of garden furniture.
It is enough to book in advance to have access to the apartment without architectural barriers.
Villa or mobile home?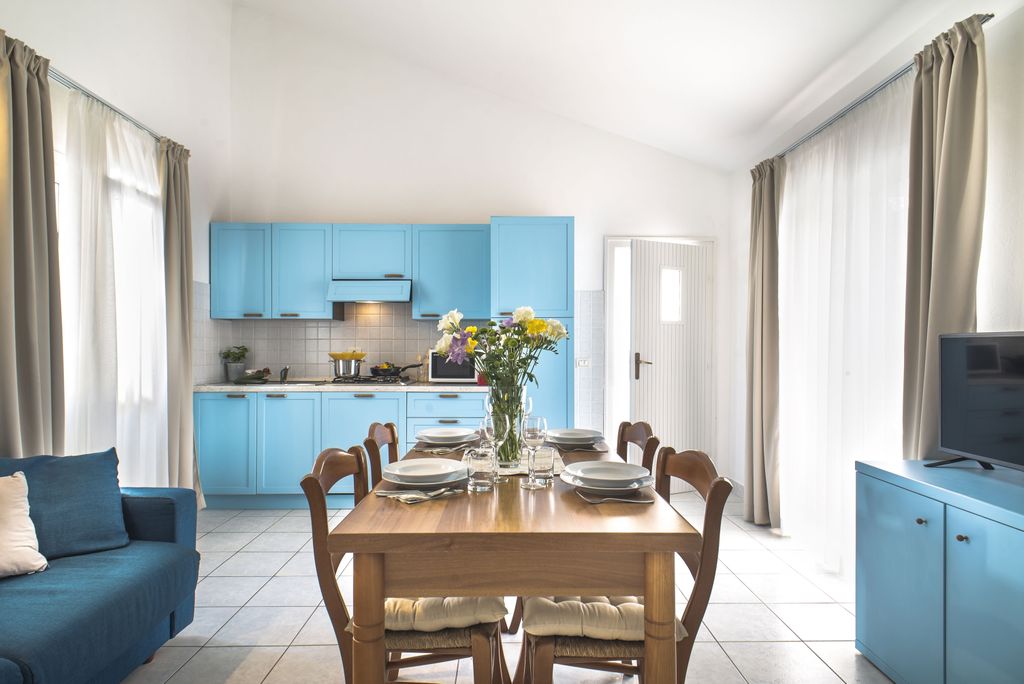 Guests at the Bi-Village Centro Vacanze can rent the magnificent Beach Villa. Its functional interiors are kept in pastel colors, which is conducive to relaxation. The building can accommodate 6 to 8 people. On 91 m², there are three bedrooms (one with a double bed and two with single beds), a living room with a sofa bed, a fully equipped kitchenette and two bathrooms. There is a covered terrace outside with a panoramic view of the surroundings.
The accommodation offer of the facility also includes a full range of mobile home options. They are adapted for groups of 4 to 6 people. Depending on the standard, they have from two to three bedrooms, a bathroom and a kitchenette. Each cottage has a terrace with chairs and a garden table.
Magnificent landscapes, azure water and beautiful beaches, and a wide range of comfortable accommodation options - this is Istria. If you love such a holiday, we encourage you to book a place and come to Bi-Village Centro Vacanze!
A writer by profession, a passion of a cat. One day he will see what is behind the Urals - good to Vladivostok. So far, when he can, he enjoys the sun of the countries of southern Europe. And it's also fun;)
Enjoyed reading this article? Share it!