Sant'Angelo Village - comfortable holidays in Italy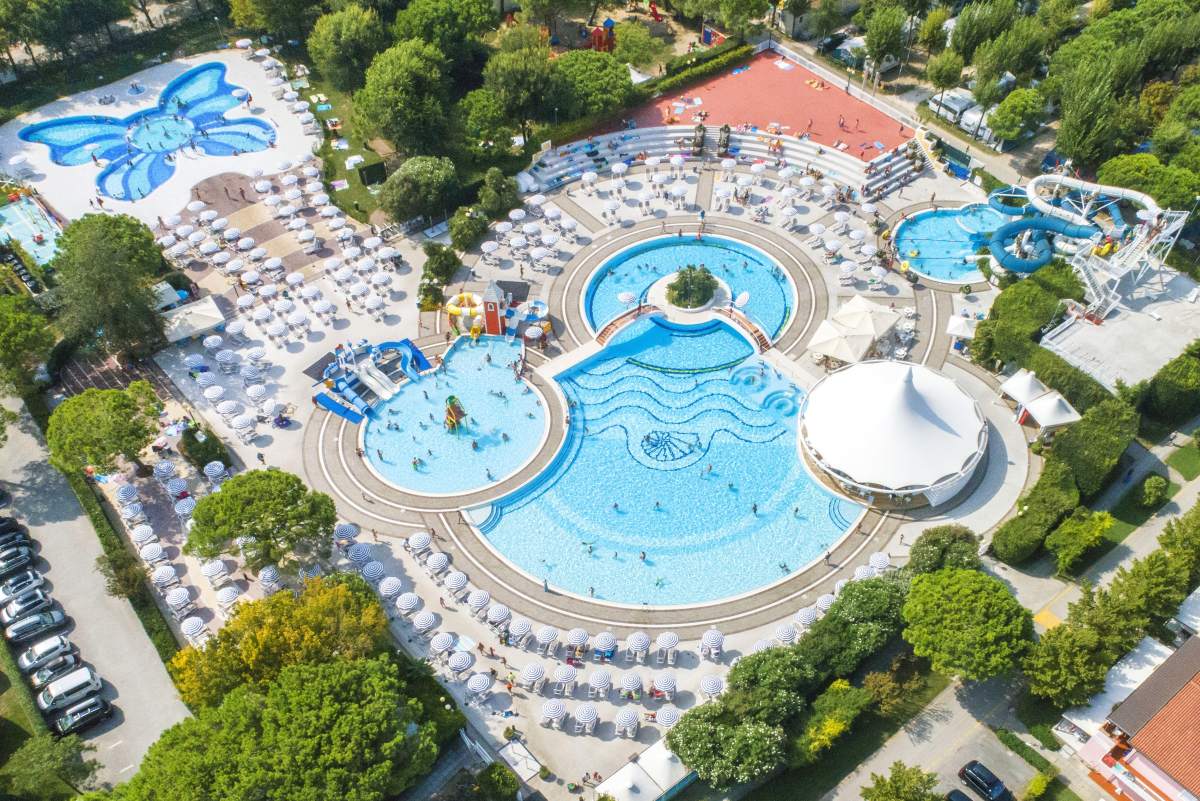 Italy - the country of emperors and centurions, pizza and spaghetti, sun and warm sea. Loved by holidaymakers who visit it in large numbers not only during the holidays. It has practically everything that a tourist destination can attract vacationers. You will find here crystal- clear beaches , azure water, eternally snow-capped mountains and dozens of secular and religious monuments.
In addition to the impressive number of tourist attractions, the country's advantage is an extensive accommodation base. Small, intimate campsites , medium-sized recreation centers and extensive camping towns await guests. If you are especially interested in the latter, we encourage you to pay attention to Cavallino-Treporti. There are, among others Sant'Angelo Village, which will appeal to lovers of relaxation in comfortable conditions.
A luxurious holiday in Sant'Angelo Village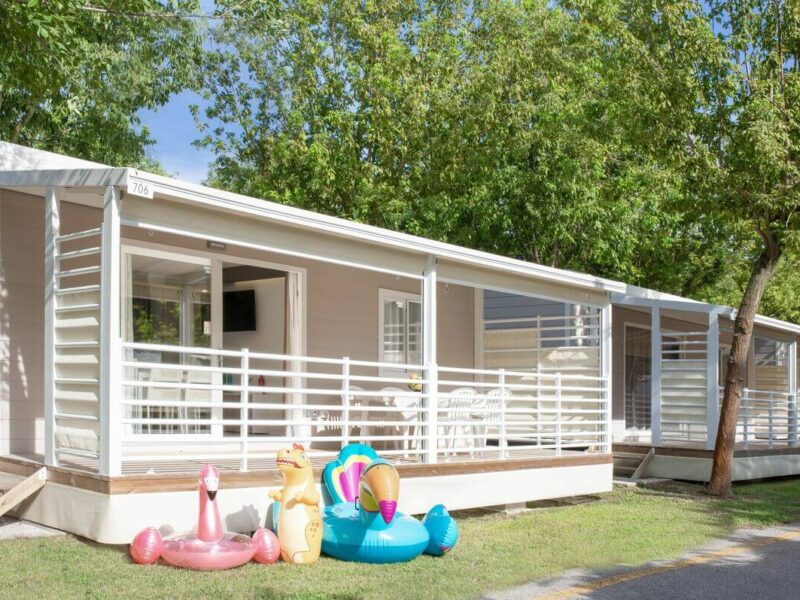 The property is located right on the shores of the Adriatic Sea , approx. 2 km west of Marina di Cavallino and 20 km east of Venice. The excellent location allows easy access to the main attractions of the region.
There is a bus stop to Punta Sabbioni in front of the campsite. From there, you can take a boat to Venice , the most important local attraction. You can also go to Jesolo and then visit Treviso, San Donà di Piave and other interesting places in the area. The area is well communicated, so non-motorized people will have no problems moving between individual points.
As befits a luxury establishment, Sant'Angelo Village offers visitors a full package of accommodation options. All of them are carefully located on an area of over 20 ha. Those interested have a large selection, ranging from a camping site , through mobile houses and bungalows, and ending with hotel standard apartments. It is the latter that we will take a closer look at today.
Holidays in an exclusive apartment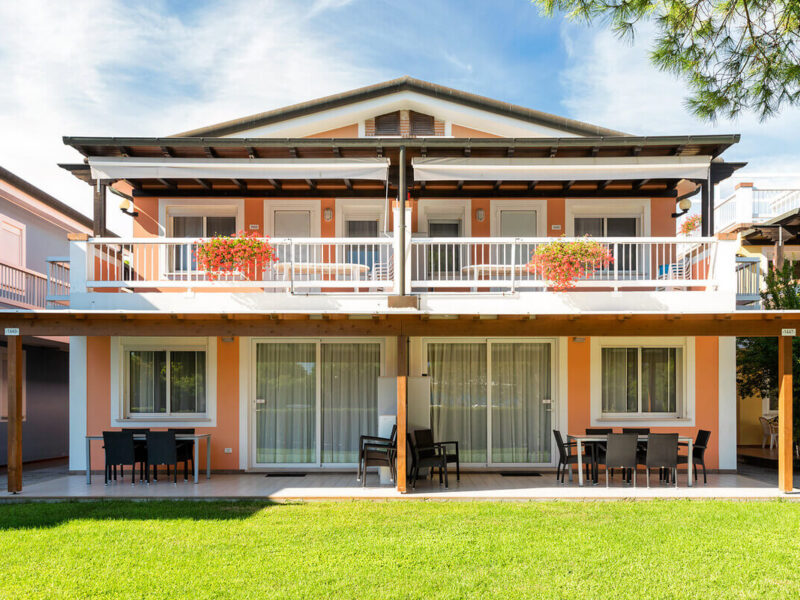 Those wishing to spend their holidays in the close vicinity of Jesolo, while enjoying all the comforts, will be pleased to choose Sant'Angelo Village. The complex has prepared for them modernly furnished apartments in two-story villas . Depending on their preferences, guests can stay on the ground or upper floor. If they choose the first option, they will have a large terrace with appropriate equipment. If they book a ground floor apartment, they will have a view of the water park or the tennis courts from the spacious balcony. No matter where they stop, they can admire the beautiful greenery surrounding the nearby buildings.
The apartments vary in size - they can accommodate a maximum of 7 people. All of them are equipped with an air-conditioning system, TV and bedding set. There are 2 or 3 bedrooms, 1 or 2 bathrooms with a shower cabin, and a living room with a kitchenette with gas hobs, fridge-freezer and microwave. Apart from the Fresco variant, all annexes have a dishwasher.
Both on the terraces and on the balconies there is a table with chairs . You can relax with it after a day spent on the beach, in the water park or exploring the charms of the area. It's a great place for breakfast, lunch or dinner for those who plan to cook on their own. Each apartment is allocated one parking space.
Apartments for those who love space
Holidaymakers who require the greatest possible comfort should pay attention to the Comfort Superior or Comfort Deluxe variants. Their area is approx. 50m², so it is a great solution for a family with children or a group of friends. The apartments provide 7 guests with free rest.
Comfort Superior are located on the ground floor, only 300 meters from the beach. Some of them have a southern exposure (you can see the swimming pool), and a northern one (overlooking the tennis courts ). The interior consists of a living room with a fully equipped kitchenette, table and chairs and a sofa bed. There are 2 bedrooms (1 with a double bed, 1 with a bunk bed and a single bed) and 2 bathrooms with a shower cubicle, a washbasin and a toilet. The price includes a safe.
Comfort Superior Deluxe differs from Superior in that it has 3 bedrooms: 1 with two single beds, 1 with a bunk bed, and a double bedroom.
A holiday at Sant'Angelo Village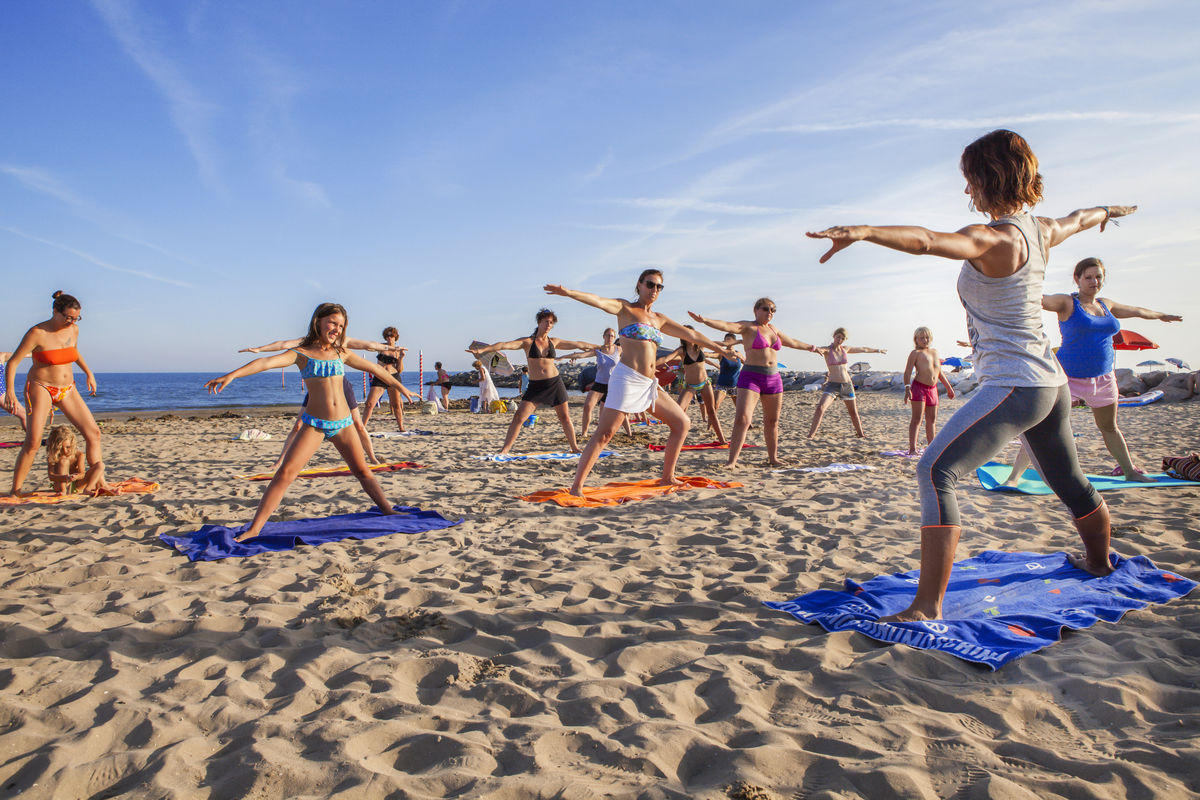 In 2021, the center prepared a lot of attractive promotions for the whole family. There are also new accommodation options, including spacious caravans and even larger plots. They are as much as 104 m²! Apart from that, the appearance of the camping restaurant has changed. We encourage you to visit Sant'Angelo Village.
We wrote about the great swimming pools at this campground here: Sant'Angelo Village - 5-star pools
You will surely love this place.
A writer by profession, a passion of a cat. One day he will see what is behind the Urals - good to Vladivostok. So far, when he can, he enjoys the sun of the countries of southern Europe. And it's also fun;)
Enjoyed reading this article? Share it!