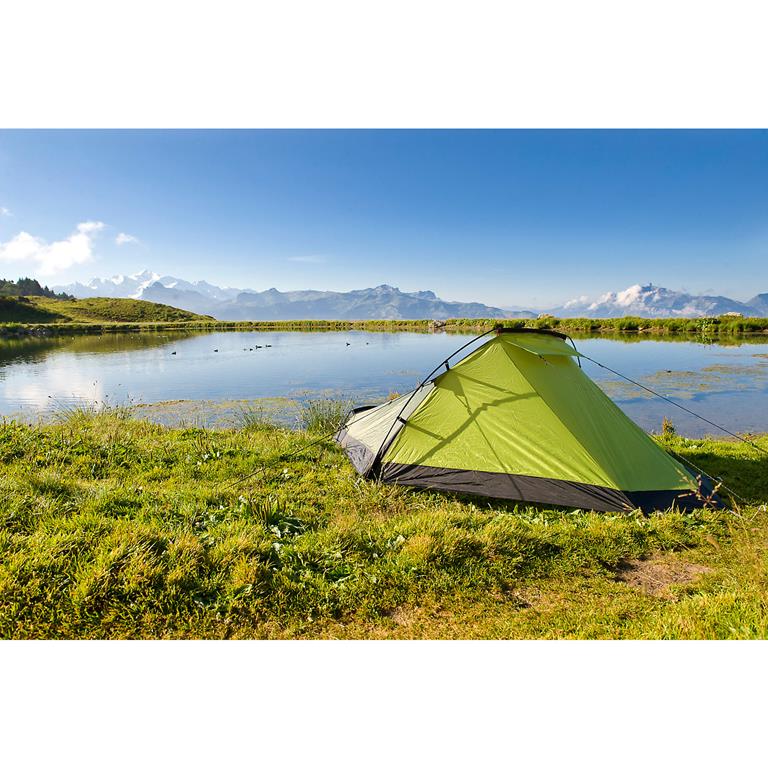 What better and safer way to spend your vacation than traveling with your own tent to places remote from civilization, where contact with nature ensures that the batteries are charged for the whole year? Such an expedition allows you to visit both Poland and Europe without any restrictions.
The only thing left is to choose the right tent, because how many people there are so many ideas for the trip and the needs associated with it. There are no bad tents, there are bad choices.
What to look for?
The first thing we should pay attention to is the type of trip we are going on, and thus the type of tent we should choose.
Are you going camping, survival, or maybe in the mountains? Are you going to travel alone, with a partner or with the whole family and dog in addition? By car or on foot? Or maybe it will be a longer bike trip with panniers ?
Asking these questions will help you determine which parameters will be most important to you. Weight, capacity, folding speed and additional amenities.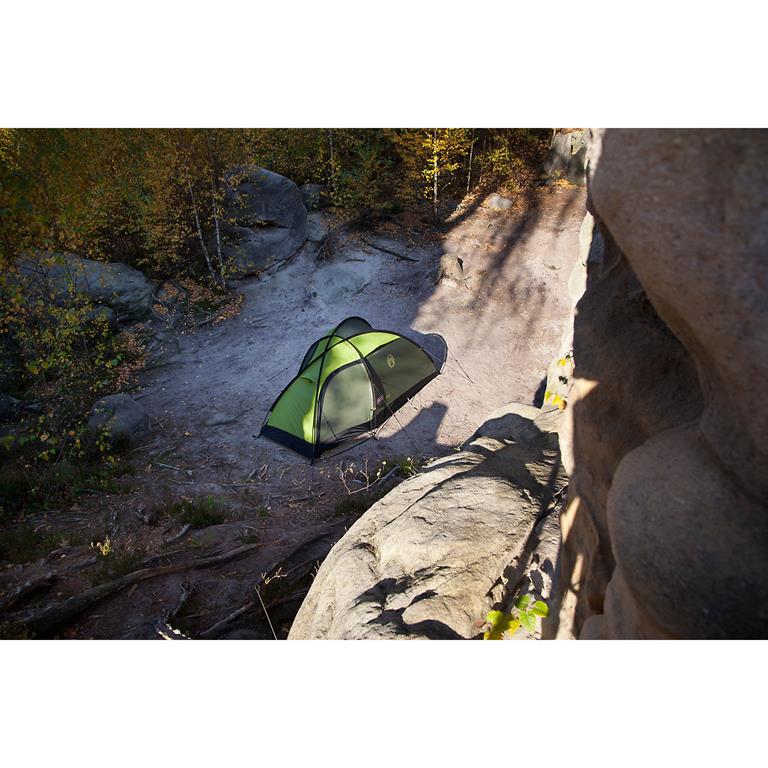 Before buying, pay attention to the arrangement of the chambers and the size of the vestibule in relation to the size of the tent and the number of people. This will give you a clear view of the space and allow you to plan the placement of camping furniture in advance .
If you like comfort in the All Inclusive option and the weight plays a second fiddle , consider choosing a family tent that can accommodate more people, even though only two are going on vacation. Choosing a larger tent will also sparkle in bad weather when you will have to spend more time inside the tent than you expected.
First things first
The flysheet is a very important thing, the outer layer protects the tent against rain and wind . Most often it is made of nylon or polyester. Some of the tent models have a rip stop fabric . Most often used in expedition tents, it prevents possible tearing of the tropics. In the event that a tear appears - it does not aggravate it.
Additionally, it is worth paying attention that the flysheet material is non-flammable and has a UV filter. Thanks to this, the life of your tent will be much longer.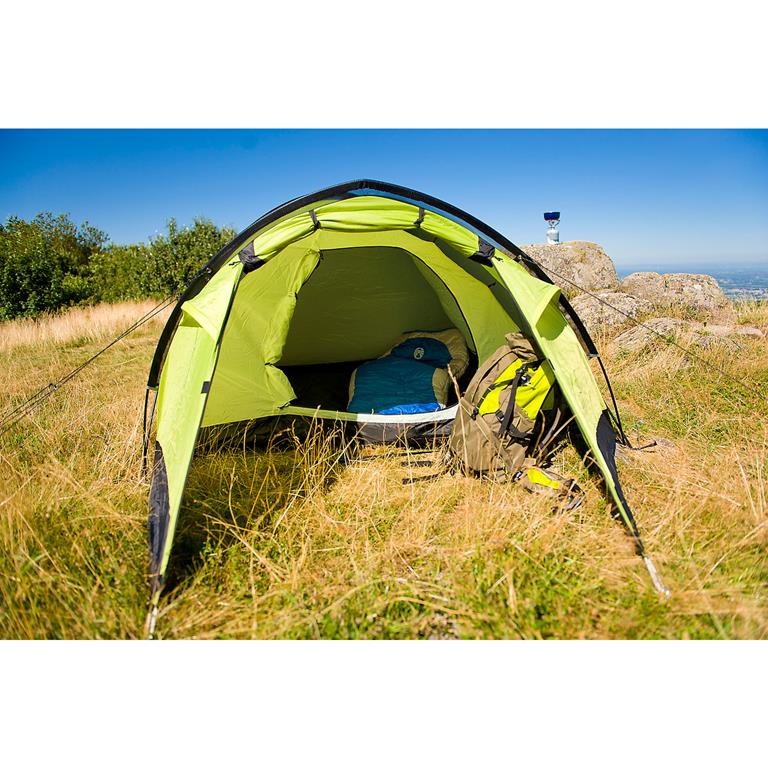 Sometimes it happens that the long-awaited vacation will be spoiled by the weather. An intense summer downpour and high temperature are the perfect recipe for condensation and quick heating up of the tent. Therefore, to improve ventilation, it is worth choosing tents with several entrances and the possibility of unfastening the bedroom walls.
Remember, however, that not only rain may be annoying, but also the sun. Dimming bedroom technology such as the BlackOut Bedroom lowers indoor temperatures by up to 5 degrees during the day and increases it by 1 degrees during the night. Then there is no problem with nighttime stuffiness or premature waking up by the sun's rays.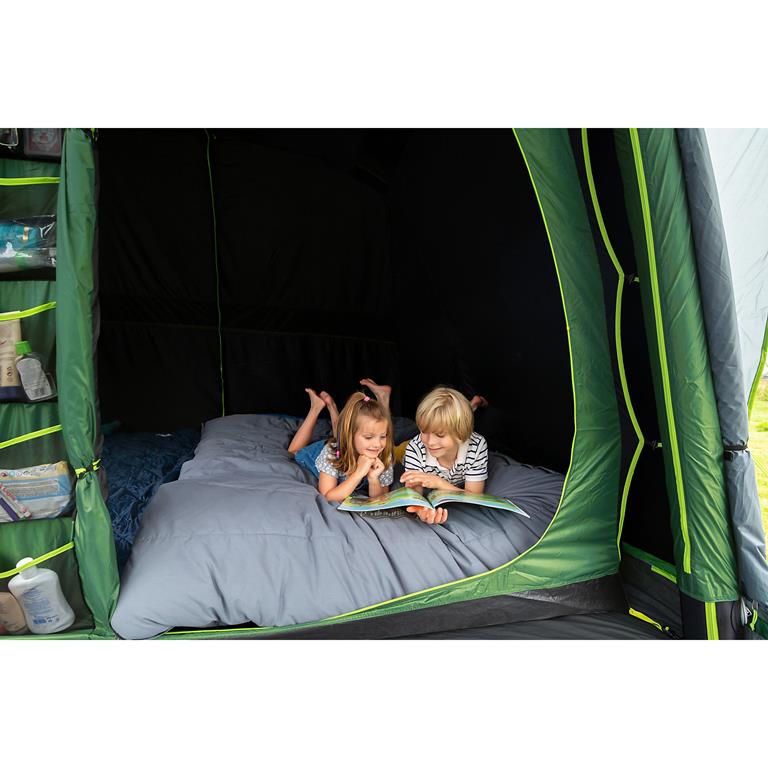 Types of tents
We divide tents into: expedition / backpacking, tourist and family tents.
Expedition tents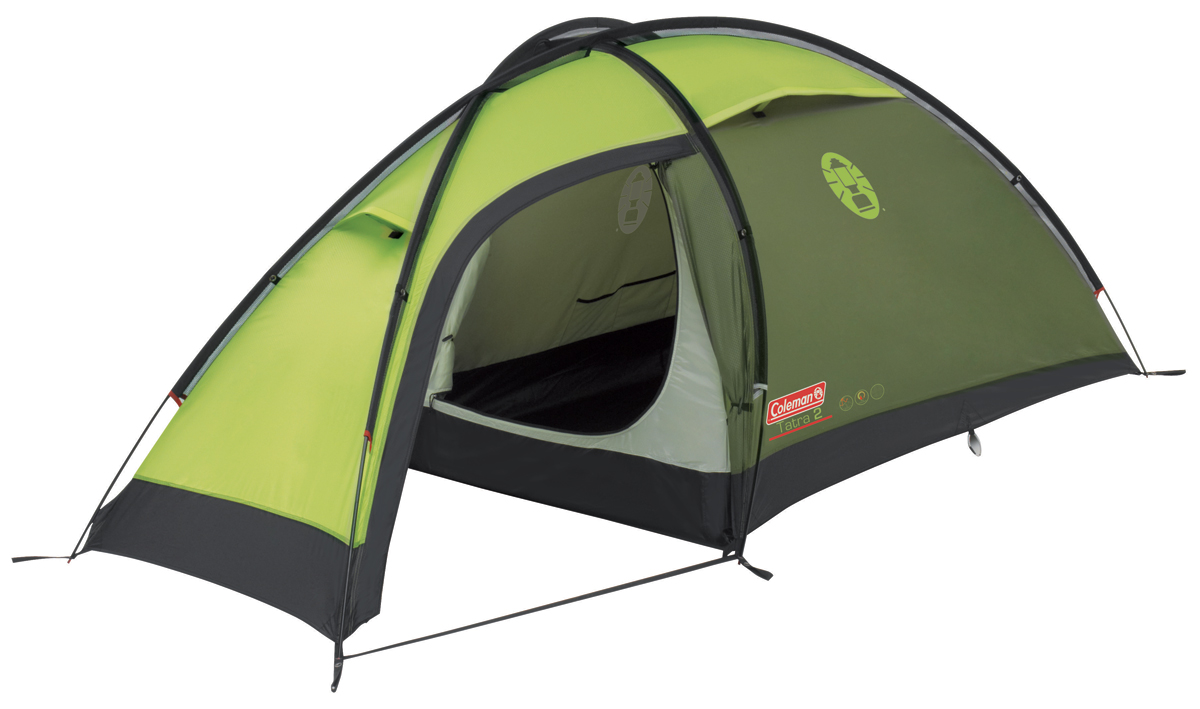 Tents for outdoor activities are usually self-supporting, light structures (they do not need to be anchored with pins to make them permanent), which have a tropic resistance of about 4500 mm. Due to their small dimensions, when folded , they are easy to transport. Perfect for backpackers.
You will appreciate their importance when you have to carry your "house" on your back for several hours on the trail. Examples of such tents are the Tatra 2 , Aravis 2 or Monviso 3 models. Light tents with a simple structure that you can set up quickly in all conditions. Their vestibules will allow you to store backpacks and other equipment.
Tourist tents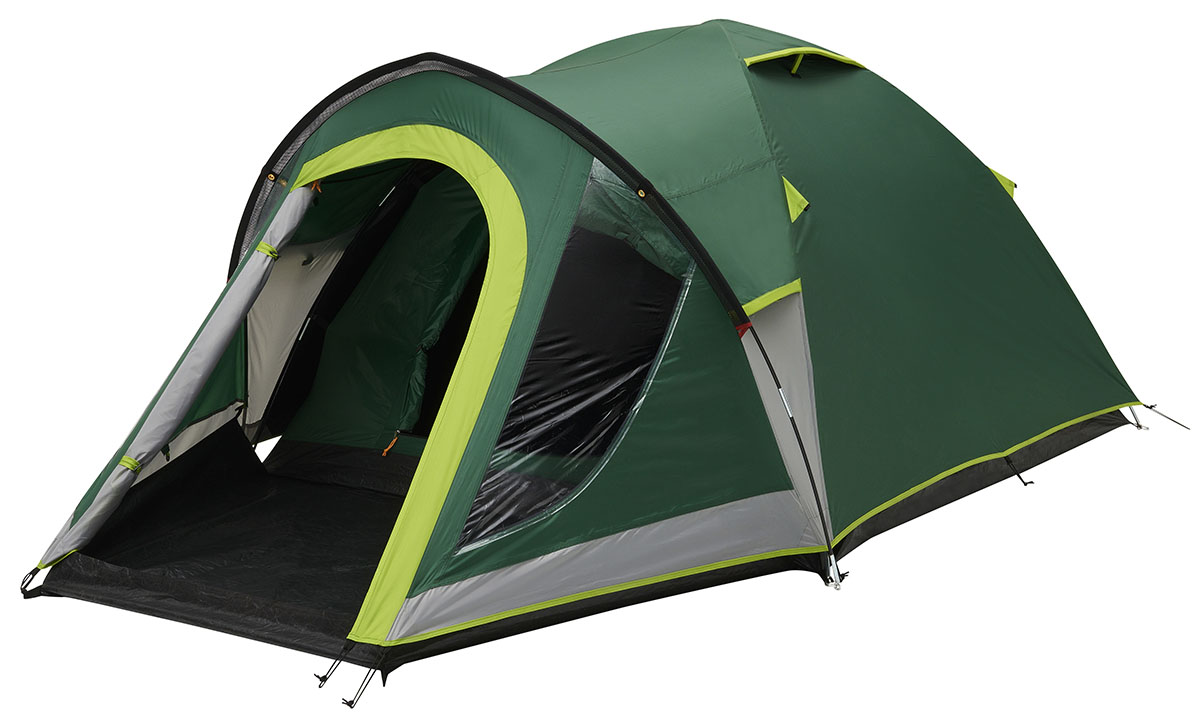 Intended for 2 - 4 people. Perfect for a few days camping or a music festival. Tunnel options or igloo tents dominate here, such as the Kobuk Valley 4 plus .
The former have a similar height along their entire length, from the bedroom to the vestibule. They are stable and windproof. Iglo constructions, on the other hand, are one of the most popular types of tents. They have a self-supporting structure, so it is very easy to break them almost anywhere and move them without the need for folding.
Pay attention to the shape of the whole tent and choose a tent that will be adapted to your height and needs. If you have children, choose a model with an enlarged vestibule. A good solution is to buy a tent that is slightly larger than your needs. If you are going with 2 people, choose a 3-person tent. This will provide you with the necessary comfort during your trip, because you can easily put backpacks and all tourist equipment inside the tent.
Family Tents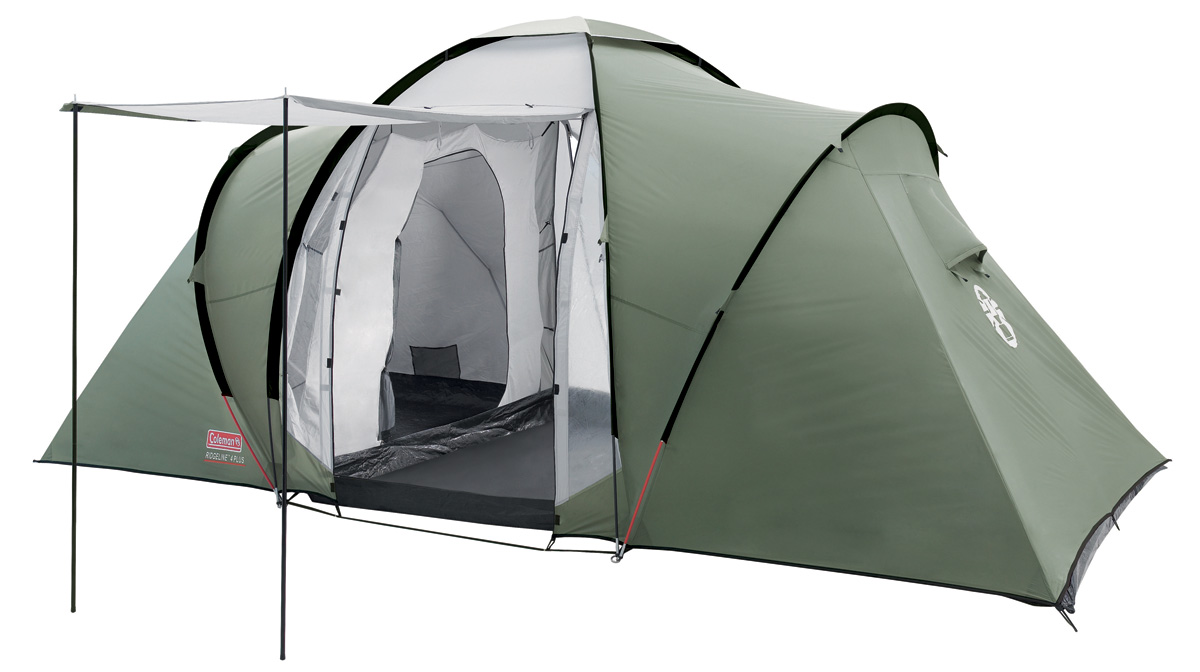 They are mainly chosen for longer, weekly trips with a larger group of people. Manufacturers offer many different variants - from 4, 6 to 10 people. Tunnel tents work well here. Their advantage is the large space and versatility. The resistance of the structure to weather conditions is also very important.
Usually, in 4-person products, we can count on 2 bedrooms (sometimes opposite). The same layout as in the Ridgeline 4 Plus tent. A good solution for people who value privacy when traveling with family or friends. It will also work well for cyclists, where one of the bedrooms, after detaching, can be used as a camping luggage compartment.
A common solution is a high vestibule where you can stand comfortably. Inside the tent, there will be room for kitchen accessories, luggage, bicycle and all camping equipment. Thanks to the use of an integrated floor, which creates a small threshold, the vestibule becomes a place isolated from all external factors such as: water, sand, insects. It is worth choosing a tent that will ensure comfort on vacation. Numerous organizers, pockets or holders, e.g. for a lamp or cables, will certainly help to keep order and safety. You can also find tents with mosquito nets on the market. They will effectively protect against insects, and improve circulation on a hot day. There are also models with large windows that brighten up the interior. A decent large family tent is heavy. It is good, however, that its operation should not be very complicated. After all, the camping experience of the entire team should be taken into account. For beginners, the Air Valdes 4 FastPitch is an excellent choice - an inflatable and quickly deployed tunnel tent. The FastPitch Air system makes the tent practically unfold by itself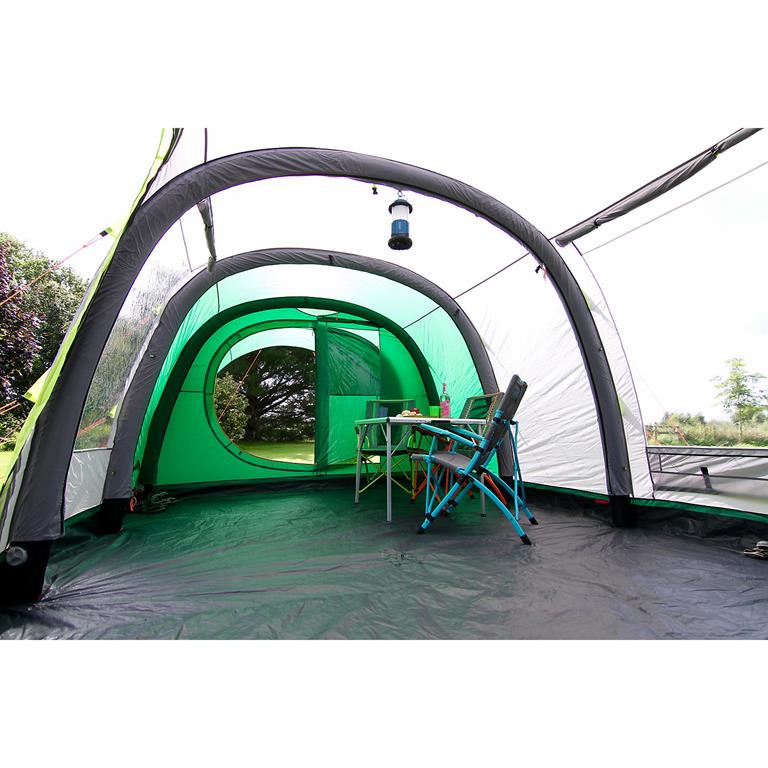 At the end
Choosing the right tent is a guarantee of a successful holiday and catching the travel bug, regardless of whether you spend your vacation alone, with family or friends. The article was created in cooperation with the Coleman company.
A lawyer who loves traveling. Always with a book on the go. I collect memories of the color, taste and smell of every place I visit.
Enjoyed reading this article? Share it!