It's time to visit Spain - in a motorhome!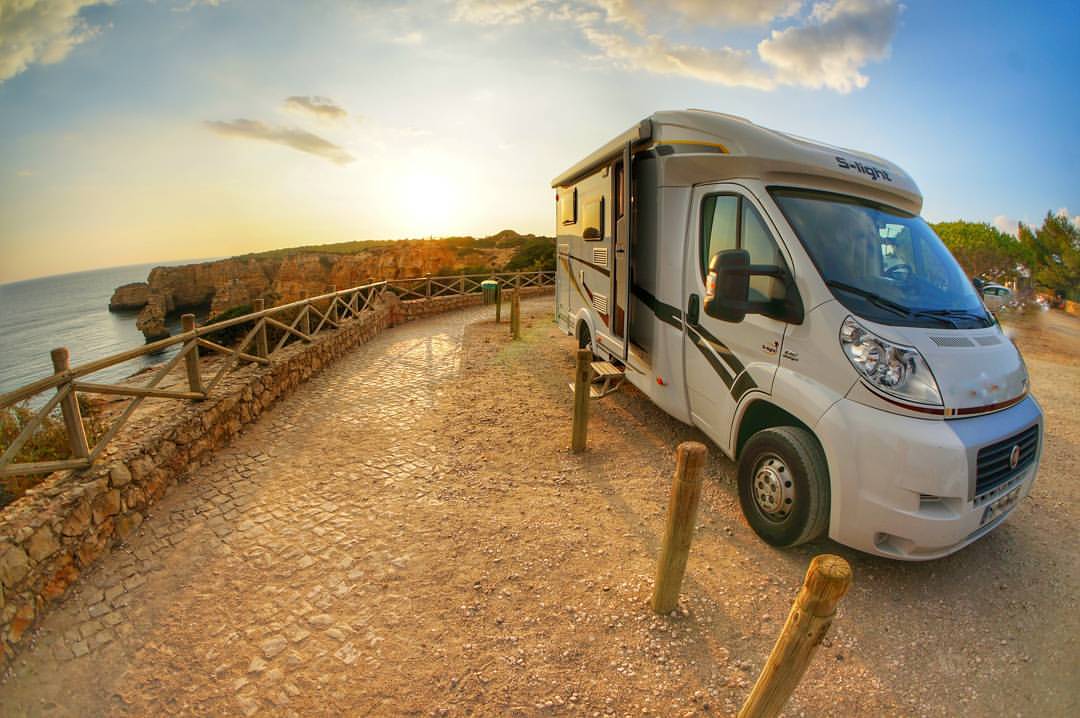 The most popular destinations chosen by Poles traveling with motorhomes or caravans are Italy and Croatia. But Europe does not end there. How about the idea to visit Spain in a motorhome? After all, you can count on good weather and clean beaches there almost all year round!
Unfortunately, Polish caravanning enthusiasts are usually prevented from discovering the charms of Spain by distance. While a motorhome trip from Warsaw to Croatian Rovinj is less than 1,300 km and a 13-15 hour drive, a trip to Barcelona, for example, requires 2,400 km , which would take us 24 hours of uninterrupted driving.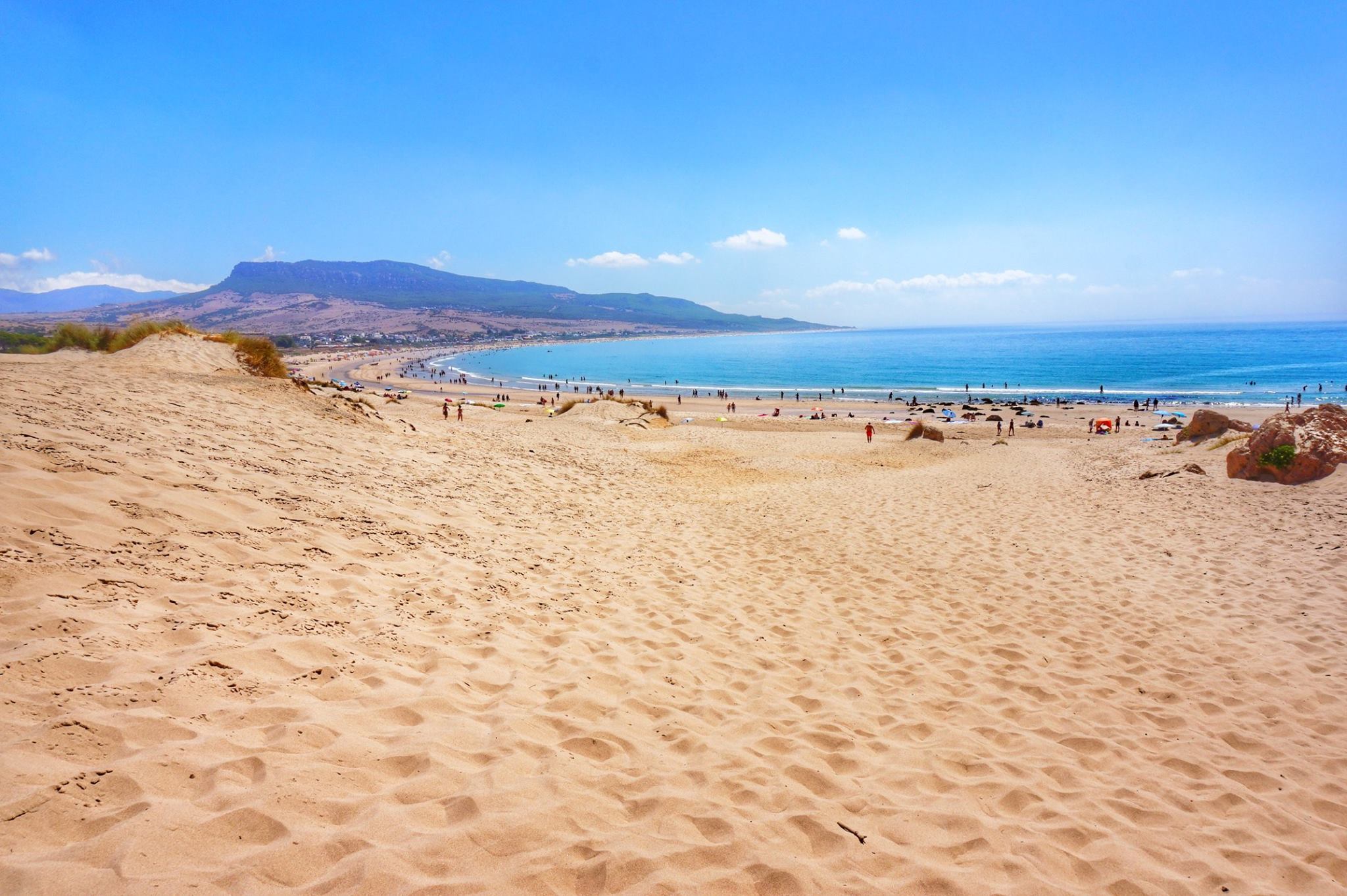 And if we would like to reach, for example, Malaga , beautifully situated on the Mediterranean Sea and at the same time at the foot of the Betyckie Mountains, then we need to add another 1000 km. Then, in both directions, if the motorhome consumes 11 liters of fuel per 100 km, we would use 748 liters of fuel. With the price of diesel fuel at PLN 4.42 (price in Poland), the total cost of traveling by motorhome to Malaga and returning to Poland will exceed PLN 3300, without taking into account e.g. road tolls.
And yet we'd like to hang around a bit more around Spain, right? It is worth visiting, for example, Seville, Gibraltar, and even the capital - Madrid . Or maybe you would like to visit Portugal as well? It's quite close from Malaga! There are plenty of possibilities, and the temperatures in Spain and Portugal rarely drop below 20 degrees Celsius even in November. So, can we do something to make such a trip cheaper, while not giving up the camper?
Spain By camping vehicle - straight from the airport
Fortunately, yes. Recently , a Polish company - SpainKamperem.pl - has been operating in Malaga, which rents campers on the spot. And that can mean both greater convenience and lower travel costs.
Taking advantage of the offers of low-cost airlines, we can reach Malaga in 4 hours. If we manage to hunt tickets at promotional prices, we can pay up to PLN 99 per person for the flight. But even without crazy promotions, prices can be a positive surprise. At the time of writing, Ryanair was offering a flight from Modlin near Warsaw to Malaga for PLN 319 per person - both ways! And this is less than 1/10 of the costs that we would incur while driving a motorhome, even ignoring the huge time savings.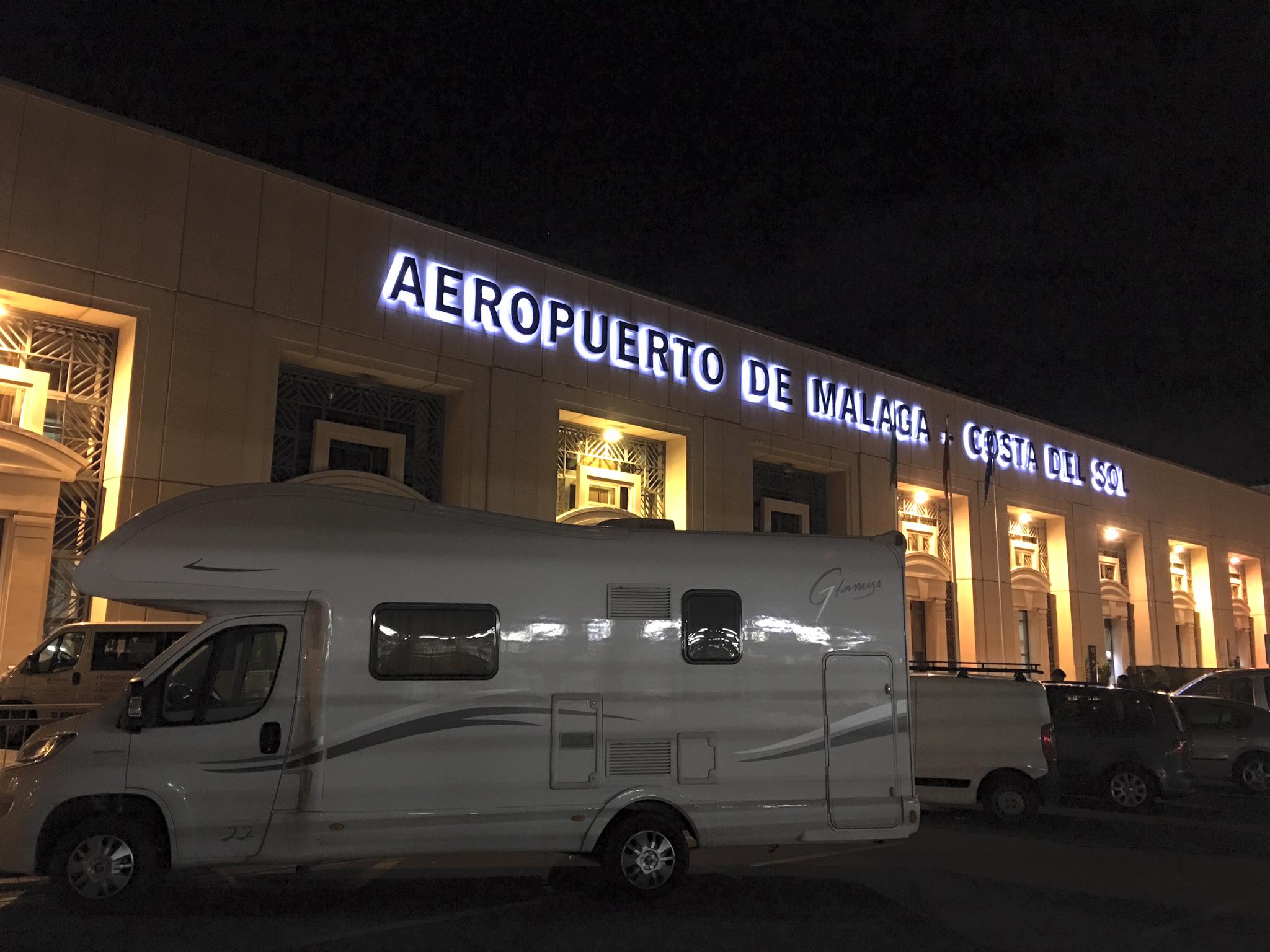 - It is best to book air tickets in contact with our consultants, so that the dates of flights can be adjusted to the date on which the selected motorhome model will be available - says Anna Wojda from SpainKamperem.pl - After landing in Malaga, Polish residents pick up our guests from the airport of their choice in a motorhome, conduct training in vehicle operation and you can start your holiday in sunny and warm Spain right away - he emphasizes.
Currently, the company's offer includes campers that can take 5 to 7 people on board . The cars are well equipped, so we don't have to worry about plates, cutlery, pots, glasses, bedding, tables or chairs. For an additional fee, we can rent a navigation system, while a child seat will be provided without any additional payments.
After the holiday ends, the motorhome is returned in the same way as it is picked up, i.e. at the airport in Malaga , directly before the flight to Poland.
Cheaper (and warmer) than in Poland
The cost of renting a motorhome through the SpainKamperem.pl website is competitive, even if we compare it with the prices of rental companies operating in Poland. According to the price list valid until May 30, 2018, the cost of renting any motorhome is PLN 350 net per night , while at the time of booking it is enough to pay 30% of the price. The remaining amount must be paid 30 days before departure.
The basic price does not include PLN 300 net of the service fee for the entire rental period. In return, we will receive the so-called chemicals, toilet paper, a full gas cylinder (11 kg), a set of clean sheets and a tidy motorhome. Possible surcharges may include picking up or dropping off the car at night (+ PLN 120) and car navigation (+ PLN 100 for the entire period).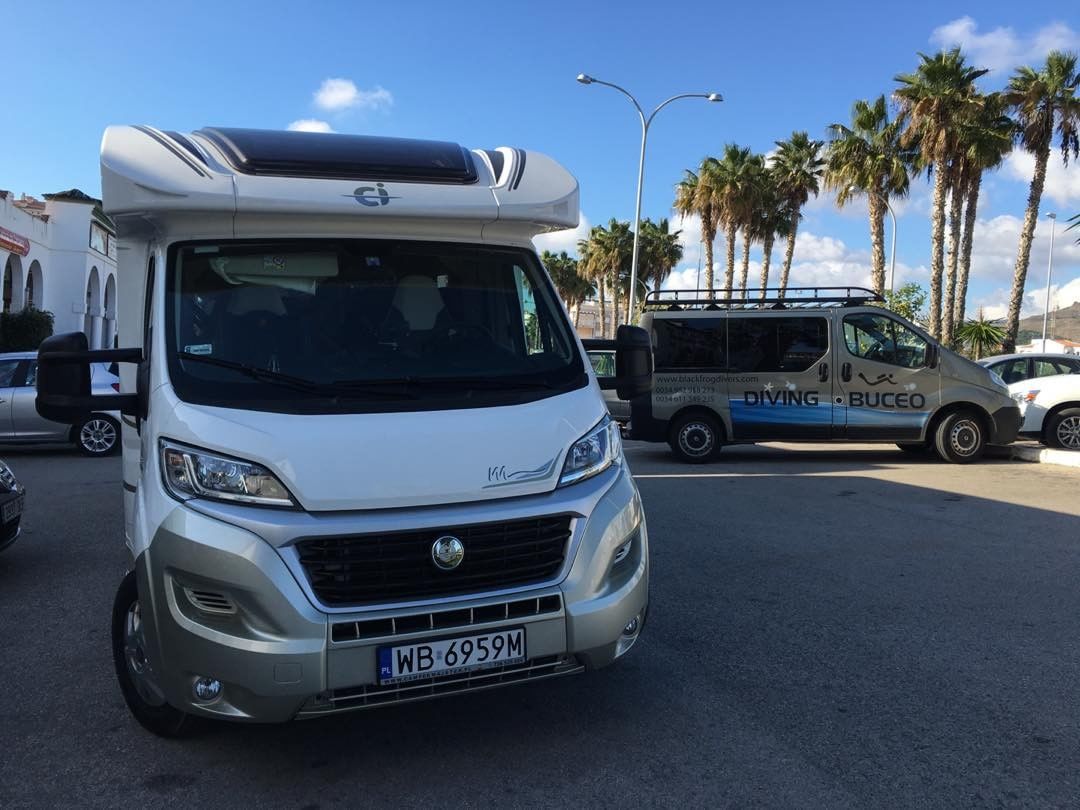 Speaking of fees, it is also worth mentioning a returnable deposit. It amounts to PLN 5,000 and should be made by bank transfer 3 days before picking up the motorhome. The company does not support cards, so there is no need to have a credit card (which is a necessary condition in many other rental companies). After returning the car, we will receive a refund of the deposit by bank transfer.
Payment is made in PLN , and we will receive a Polish invoice for the service. An important benefit for customers is certainly also the service in Polish, with which we can contact during the entire stay in Spain.
It is worth knowing that the minimum rental period is 3 days, and the driver's age cannot be less than 26 years.
What to do in Spain?
Now that we have already discussed the organizational matters, it's time to think about the attractions. The main thing is the cities we can visit. We have already mentioned a few, but they do not exhaust all the possibilities.
Without going too far from Malaga, we can visit Seville, Valencia, Murcia, Cartagena ... It is also worth visiting the Sierra de Andujar National Park . If we are interested in further trips, we can go by camper to the capital of Portugal, i.e. Lisbon, as well as to Porto, although such a trip would require more than a week.
But we don't have to travel far, because Andalusia offers great conditions for an active holiday. Two hours from Malaga is Tarifa , one of the favorite destinations of European kite-surfers. Even in winter, there are plenty of surfers attracted by beaches that are empty at this time of the year and better (more stable than in summer) wind. There is even a Polish school and equipment rental there!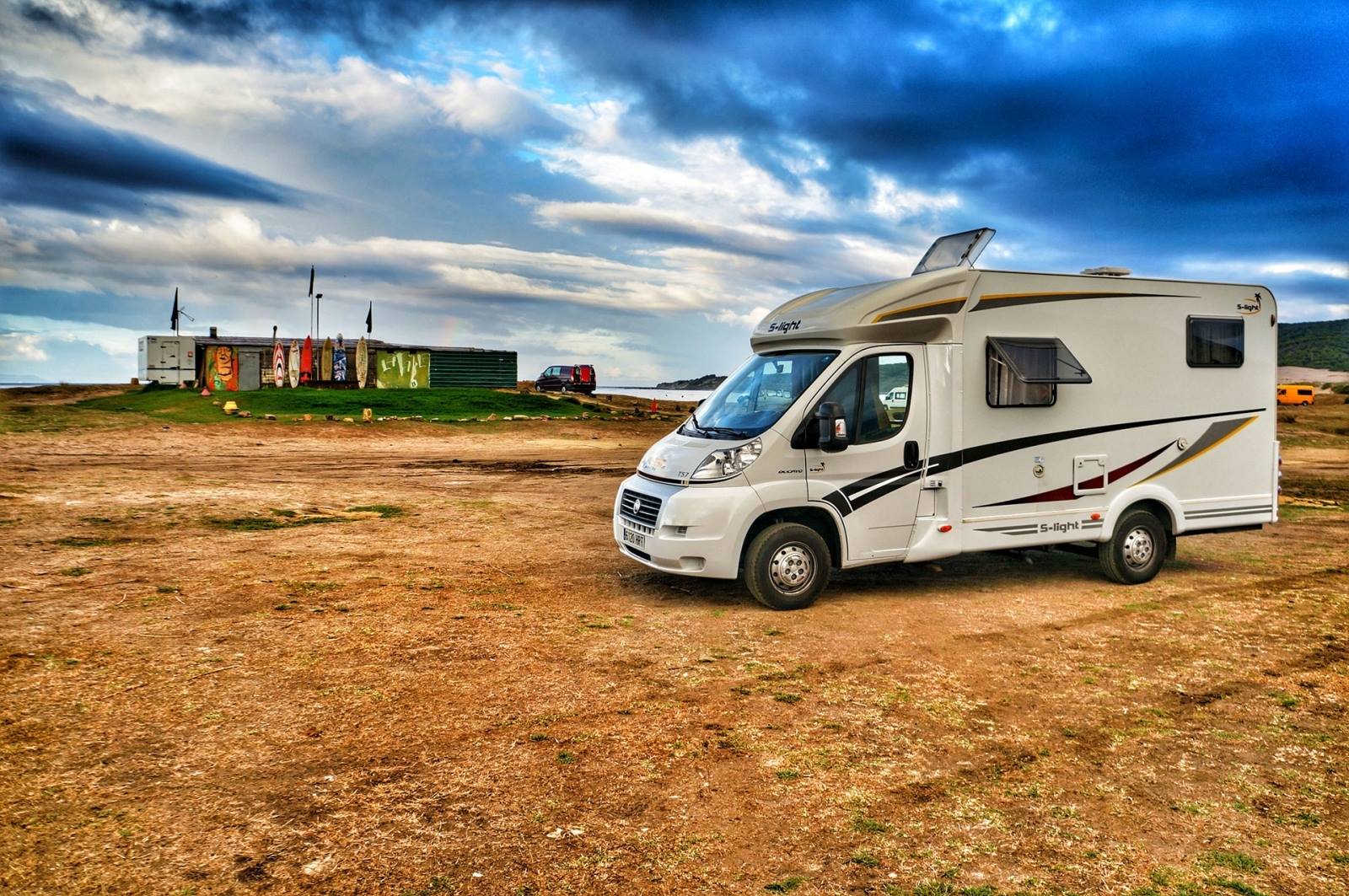 Caravanning enthusiasts, who are also lovers of mountain climbing, should include El Chorro in their plans - a climbing area located 60 km from Málaga. You can climb rocks or ride a bike along picturesque, though sometimes blood-curdling trails.
Paragliders will also find attractions in the vicinity of Malaga. The take-offs were located, among others in the vicinity of Torremolinos and Mijas and in the Park Sierras de Tejeda. However, for diving enthusiasts 50 km from Malaga, in Torrox Costa , there is a Polish diving base offering diving courses, as well as the possibility of recreational guided diving.
There is also something for those who like ... skiing! 200 km from Malaga is Sierra Nevada , and there are already over 100 ski slopes and 30 lifts overlooking the sea waiting for us there. The trails are lit at night.
These are not all the attractions that we can count on in the Malaga area, but no matter where we want to go, it is worth knowing that we will find interesting campsites almost everywhere. Andalusia abounds in places where we can safely stay in a motorhome and take advantage of many opportunities for active recreation at any time of the year.
If you want to "shop" a motorhome in Spain for yourself, please visit: http://hapolismamperem.pl
It is also worth liking and following the fanpage:
https://www.facebook.com/HyszneKamperem/
Photos taken by Asia Karońska from the website www.MyMalaga.pl
We have created the CampRest portal for people who value freedom and travel on their own.
Enjoyed reading this article? Share it!