Italian holidays in four paws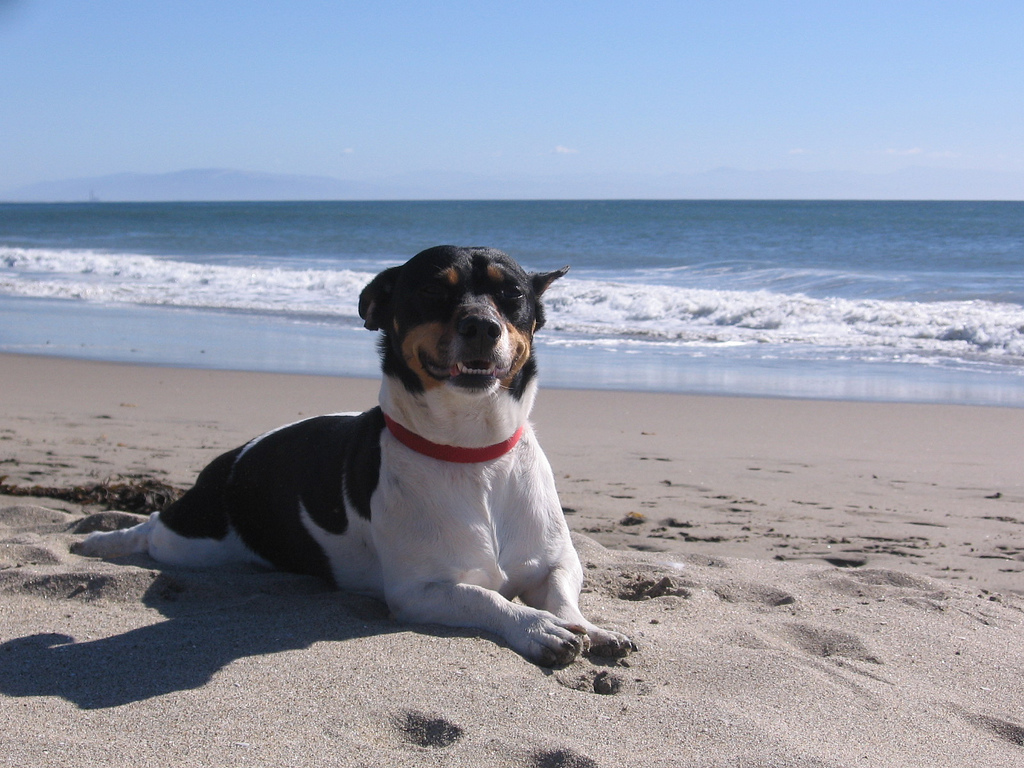 Veneto is an ideal holiday destination for families with children, for couples in love, for those who cannot sit still and would like to extend their night, and for those who want to forget about the whole world and simply relax - even on a sun lounger by the pool. Both for those who like to relax in a luxury hotel, and for those who are happy with a tent and the sound of the sea to sleep. In short, for everyone. Including those who travel the world on four legs.
Italian holidays with a dog
Italy is a country friendly to four-legged tourists. Many owners of accommodation facilities accept guests with dogs. Restaurateurs who welcome them in their premises, not to mention displaying water bowls, are similarly open. Dogs can be found in the store, and even while visiting monuments - this applies to small breeds held in hands. If we take a pet on vacation in Italy , we must remember about his passport and health book, and that he is considered a full passenger in means of transport (he must have a ticket). The problem arises when you want to sunbathe - there are still not many places where dogs could freely splash in the water and run out on the sand. One such place is Doggy Beach , a beach designed by the great beastmaster. He leased a piece of land and made efforts to ensure himself and others the opportunity to rest by the water with a pet. Before the dog beach was created, there was not a single place like this on the entire 8-kilometer stretch of the coast. It is located in Lignano Sabbiadoro, one of the busiest resorts in the Adriatic . The city has large beaches, a nice promenade with restaurants and a promenade with stalls, shops and pubs running through the center.
A holiday overlooking Venice
In one part of the series about the nanny-sorceress, Mary Poppins, we can read the story of the Cat Who Looked at the King. It is a very interesting story, after getting to know it, we will never look at any figurine of a cat in the same way, standing as an ornament on a shelf. Who knows where he was and what he saw? We probably won't be able to find out. However, we know what our dog will see if we take him with us to Italy. Those planning a vacation in Veneto should definitely visit the beach located between Trieste and Venice, not far from Bibione. It's called La Spiaggia di Pluto , and every four-legged visitor will get ice cream on it. There are bowls, a leash and bags for excrement next to the sun loungers. Nothing but a blissful rest.
Camping at Lido di Jesolo
When looking for a campground, some tourists look not so much for accommodation, but for a place where you can stay with a dog. Meeting the expectations of such guests (both bipedal and four-legged) was Camping Waikiki , situated in a pine forest, east of Lido di Jesolo, west of Bibione and south of San Donà di Piave. There is a separate zone on its premises - Pet Village, where the guardians of pets can rest with their pets without fear that it will disturb someone. We will go to the beach with the pooch on specially designated routes, and after the madness on the sand, we will be able to bathe him under the showers intended only for this purpose. The campsite offers accommodation for every budget: places on the campground, in mobile homes, people who prefer glamping will also be happy to stay there. Just like sports enthusiasts who can play football, beach volleyball, sweat in the gym, participate in yoga lessons or dance zumba. The program of sports and recreational activities organized by the animation team is also exceptionally rich. It guarantees that both toddlers and teenagers will have a great time at the campsite. And also adults who will relax during shows and live concerts. Guests have direct access to a guarded sandy beach and swimming pools - including a lagoon with a slide where children can play with their parents.
A writer by profession, a passion of a cat. One day he will see what is behind the Urals - good to Vladivostok. So far, when he can, he enjoys the sun of the countries of southern Europe. And it's also fun;)
Enjoyed reading this article? Share it!