Kaprun - the winter capital of Poland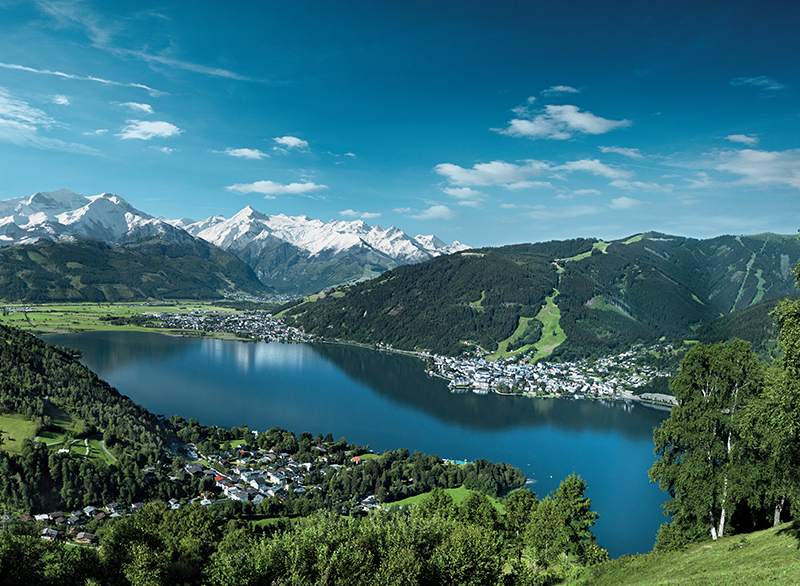 Winter sports enthusiasts have probably visited resorts in Austria at least once, and it is quite likely that the ski slopes of Kaprun are well known to them. However, if they have not been to this small town yet, they should make up for it as soon as possible.
The resort is located in SalzburgerLand, at the foot of the Kitzsteinhorn glacier. Importantly, this is Austria's first glacier ski area. 7 km from the city there is a second resort, Zell am See, with which Kaprun forms the famous Europa Sportregion. Skiers shine their eyes when it is mentioned, which is not surprising - it is a place intended mainly for them. And what attracts so many tourists here every year that distinguishes the region from others, which are not lacking in the Alps?
Holidays in Zell am See Kaprun Austria
Where to start… Perhaps from the fact that Zell am See-Kaprun is one of the most important tourist regions in Austria. Stretched between the peaks of Schmittenhöhe, Kitzsteinhorn and Maiskogel, it offers skiers a total of 49 slopes with a length of 130 km (blue runs: 56 km, red: 49 km, black: 3 km), served by 63 lifts. Kaprun's ski runs are easy and intermediate, but also more advanced snow lovers will find something for themselves - they can prove themselves on the Trass route (4.2 km long, with a 900 m difference in level).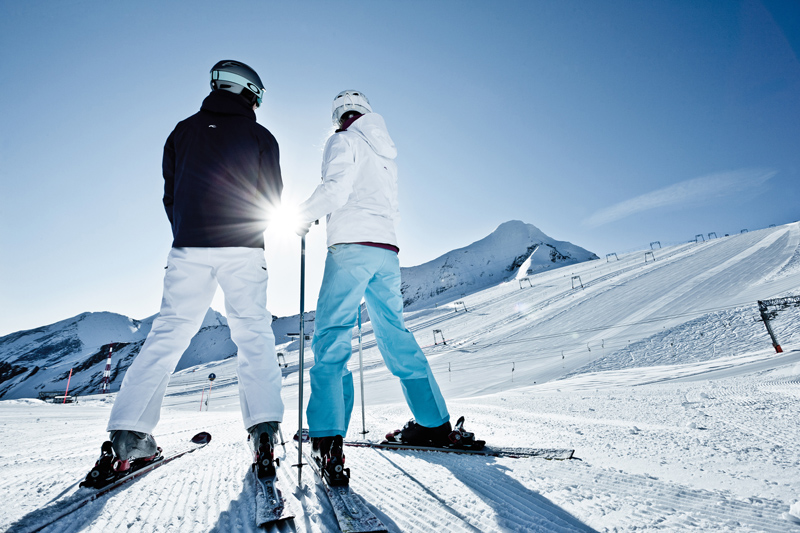 Cross-country skiers will not be disappointed either - Europa Sportregion has 200 km of slopes for them, most of them of medium difficulty. They are directly connected to the trails in Pinzgau and Saalachtal. Snowboard enthusiasts have numerous chairlifts and gondolas at their disposal, thanks to which they can quickly get to the slopes. Advanced riders can have fun in the snow park, and those who only found out that they would like to get used to the board will be led by instructors at snowboard schools.
In Kaprun there are Maiskogel lifts, there are exactly 5 of them (an enchanted carpet for children, a T-bar, a rope and 2 chairlifts), and a large part of the ski slopes are surrounded by forests. All of them are artificially snowed if necessary, and the longest section is 7 km long (altitude difference - 875 m) and is intended mainly for beginners and families with children. On the other hand, there are no forests on the Kitzsteinhorn slopes, so it can be really cold there (no protection from the wind). The views, however, are breathtaking - altitudes from 900 to 3029 m above sea level guarantee a feeling of contact with the raw nature and the majesty of the glacier. The longest route is 5 km with a height difference of 1000 m and leads from the summit of Langwiedbodwn.
Skipas in Kaprun
As for the most important thing, i.e. the prices of the 2019/2020 season passes, they look something like this: those who want to ride in the Zell am See-Kaprun region can buy a 5-day pass valid for 7 days for an adult for 270 euros. This is the price valid from 21/12/2019 to 20/03/2020, and until then such a pass costs 243 euro. For 10 days of driving with a 14-day pass, you will have to pay 423 and 380 euros respectively. In turn, the price of a one-day pass for an adult skier for the Kitzsteinhorn itself and the Kaprun slopes is 56.50 in the highest season and 51.00 euro in the period of 24/11. - 22/12/2012.
Camping and hotel with swimming pool in the mountains
Sportcamp Woferlgut is a year-round campsite in Zell am See , in fact in Bruck (km from Zell am See), which is the beginning of the famous Großglocknerstraße. Consequently, also at the foot of mountains such as Kitzsteinhorn and Großglockner. Kaprun is 10 km away. First you have to catch a bus to Zell am See and from there to Kaprun. Guests of the campsite and hotel can use the saunas and baths free of charge, but the swimming pool is at an additional cost. But this is not an ordinary swimming pool - it is a huge complex with saunas and baths, as well as a recreational pool, an Olympic pool, an outdoor pool also open in winter, a large jacuzzi, a giant slide and a children's pool. There is also a wellness area and a fitness studio with the possibility of hiring a private trainer. This is a real spa in the mountains !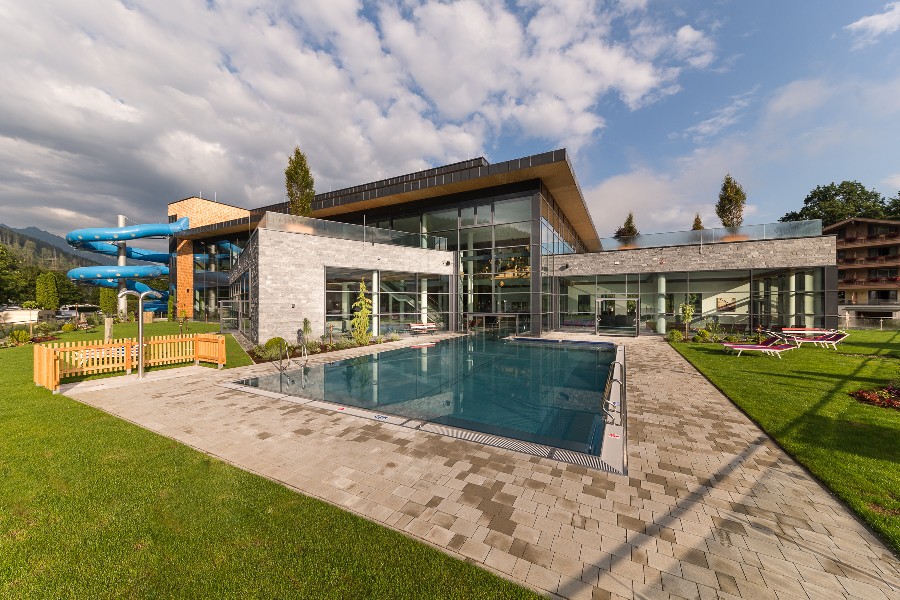 Other attractions in Kaprun
In addition to shops, the town offers tourists a whole lot of other attractions. There are discos, restaurants with regional cuisine, and for those who want to calm down and relax, a rich offer of thermal baths "Tauern Spa" has been prepared. While in Kaprun, do not miss the opportunity to see the 12th-century castle, which is considered the hallmark of the village. It hosts numerous cultural events that you need to attend - if only to see the Romanesque castle tower and well-preserved walls. Another interesting place is the Vötter's Oldtimer Museum . He is also worth paying attention to.
This is just a fraction of the attraction. Tourists can use the swimming pool with sauna in the Kaprun Optimum water recreation complex, play bowling, hockey or curling or take a paragliding trip. Those who like ice skating can enjoy the surface of Lake Zeller and artificial ice rinks in the open air. In addition, there is an illuminated toboggan run , a fitness club, and even a cinema waiting for them. In short, it may not be enough time to get to know everything Kaprun has to offer.
A writer by profession, a passion of a cat. One day he will see what is behind the Urals - good to Vladivostok. So far, when he can, he enjoys the sun of the countries of southern Europe. And it's also fun;)
Enjoyed reading this article? Share it!