Ski resort - Val di Fiemme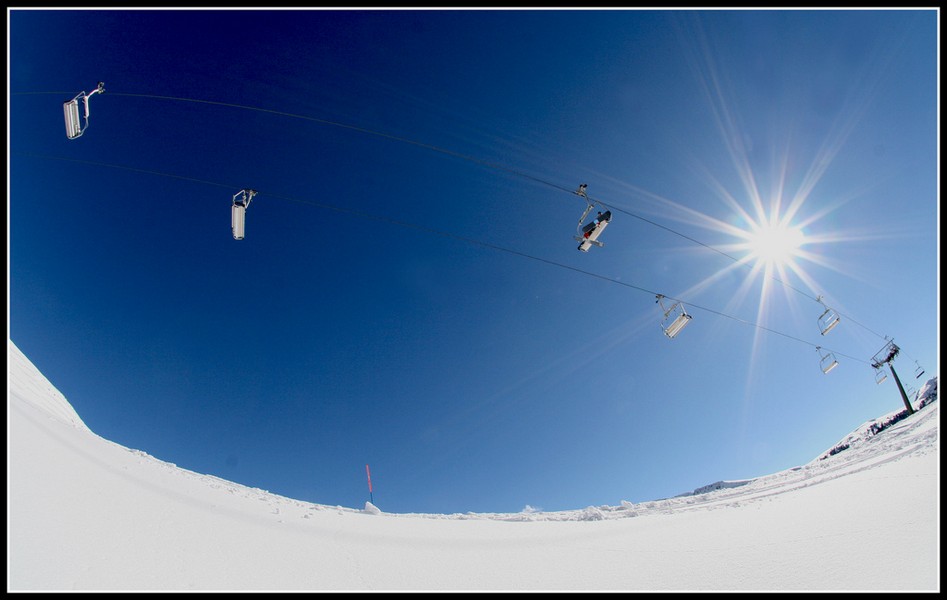 One of the most popular ski resorts in Italy, Val di Fiemme, tempts not only with great slopes, but also close proximity to the giant of winter sports - SUPER SKI Dolomites.
For most people, Italy is associated with hot summer, Mediterranean vegetation and spontaneous gestures, typical of people from southern Europe. Meanwhile, the Cossack-shaped country is also tempting in winter - after all, it is here that one of the most dynamically developing ski areas in the country is located, the Val di Fiemme valley. It's not everything. Ski lovers who have decided to spend their winter holidays in this place will have direct access to Europe's largest ski complex SUPER-SKI Dolomites . There are 1,200 km of slopes of all difficulty levels, serviced by 460 modern lifts, waiting for them.
The charms of the Val di Fiemme valley
For years, the Val di Fiemme valley has been considered one of the most popular ski regions in the Dolomites. The resort consists of five perfectly prepared stations, among which the largest, Latemar-Obereggen , boasts the most beautiful routes in all of Alto Adige (their total length is 50 km). The other resorts are Passo Rolle, Alpe Cermis, Passo Lavazze and Alpe Lusia. Each of them has a wide range of different types of tourist attractions and great routes. In total, the valley offers skiing enthusiasts over 100 km of slopes.
Val di Fiemme has gained fame and popularity relatively recently, but the number of tourists who visit it increases every year. It is fully understandable when we look at its offer, which consists of beautiful routes located in close proximity to the jagged peaks of the Dolomites, perfectly organized infrastructure of the region, picturesque landscapes and the already mentioned immediate vicinity of the ski giant. A large number of snow cannons, thanks to which the routes are always properly prepared, and excellent weather, perfect for spending the whole day on the slopes, are other advantages of this wonderful place.
Which routes will be the best for us?
Every avid skier will find something for himself in Val di Fiemme. Advanced winter sports enthusiasts will be delighted to take advantage of the most difficult slopes in the region - Palla di Santa and Variante Muro in Latemar. They are a real challenge even for experienced fans of white madness, just like the Fiamme Oro route in Alpe Lusia or Olimpia with a total length of 7,200 m in Alpe Cermis. Snowboard enthusiasts will surely be interested in the offer of Ski Center Latemar. The resort has a halfpipe and two professional snow parks, so enthusiasts of one board will have the opportunity to have a good time.
In turn, novice skiers have the opportunity to take part in specially conducted classes. This offer is available in every center of the valley. Families with children were also not forgotten. Children have donkey lanes and separate playgrounds with conveyor belts at their disposal, so they will not be bored when their parents ski on the slopes. The more that a whole lot of attractions have been prepared for them, and perfectly qualified instructors await them in ski schools.
Val di Fiemme ski pass prices in the 2013/2014 season
It cannot be denied that Val di Fiemme is a real paradise for skiers . After purchasing the subscription, they can go crazy here at will, forgetting about reality. As for the prices of the tickets themselves, in the upcoming season they will look as follows: in high season (22/12/01 and 02/02/3/03), a 1-day ticket for an adult costs EUR 43, for a child - EUR 30, and for seniors - EUR 39. The 7-day pass costs EUR 235 for adults, EUR 165 for children and EUR 212 for seniors, respectively.
It is worth mentioning that while staying in the valley, you can easily reach the largest ski station in the Alps, the famous Sella Ronda . With the SUPER-SKI Dolomites ski pass, we will spend many hours on the local routes.
Time after removing the skis
After an eventful day and many hours of skiing, it's time to relax. Val di Fiemme offers tourists not only a great roller coaster in Latemar , but also shelters, ice rinks and swimming pools. Not to mention the abundance of large restaurants and smaller eateries. Not only will we learn about local cuisine, but we will also have the opportunity to spend time in a culturally diverse company - people from all over Europe come here.
If you are interested in camping overnight, you can take a look at Campeggio Calvello 's offer. The campsite is located in the center of the valley - about 4 km from the center of Cavalese. It is the ideal starting point for any Val di Fiemme resort. Adults will pay 8 euros per night, while children will cost 6.5 euros. You have to pay EUR 11 a day for a motorhome pitch. We will pay 1.5 euros for access to a hot water shower, and 3.5 euros for a dog.
Val di Fiemme is a beautiful valley offering skiers (and not only) everything they could want. Everyone should come here at least once - they will certainly never forget this holiday.
A writer by profession, a passion of a cat. One day he will see what is behind the Urals - good to Vladivostok. So far, when he can, he enjoys the sun of the countries of southern Europe. And it's also fun;)
Enjoyed reading this article? Share it!