Lake Garda - a paradise for tourists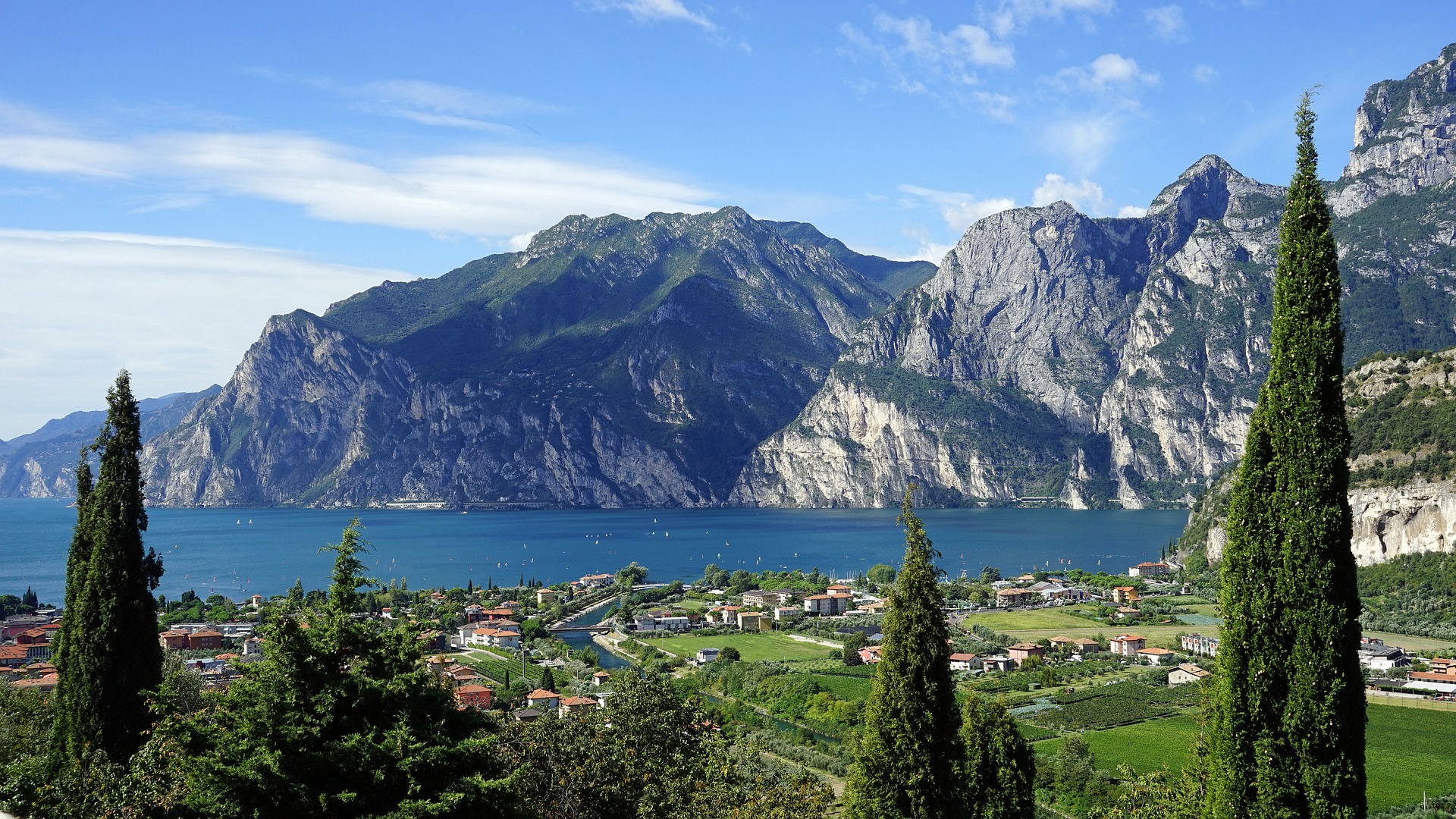 Garda, Italy's largest lake, is a true paradise for tourists. Lovers of art, architecture, as well as water sports and active tourism will find attractions there. This place attracts whole families with its remarkable monuments and picturesque landscape, additionally offering them beautiful beaches and mountain hiking.
Lake Garda is situated on the border of three Italian regions: Veneto, Trentino-South Adige and Lombardy . This reservoir impresses with its enormous size, its area is 370 km. sq., and the length - 55 km. An additional attraction of the lake are the surrounding mountain ranges and historic towns, incl. Sirmione, Malcesine as well as the amazing Gardaland theme park .
Active recreation on Lake Garda
Lake Garda is an ideal place for people who like to rest actively. In the towns nearby you will find bicycle, pedal boat, kayak and motorboat rentals. The northern part of the lake, creating a tunnel influencing the effects of the wind, is a great place for sailing and windsurfing.
This huge and quite deep water also attracts diving fans. You can easily rent equipment there and discover the depths of this magnificent lake. Its average depth is 136 m . There are natural parks and golf courses around, while the lake itself, full of various types of fish, is a paradise for fishermen .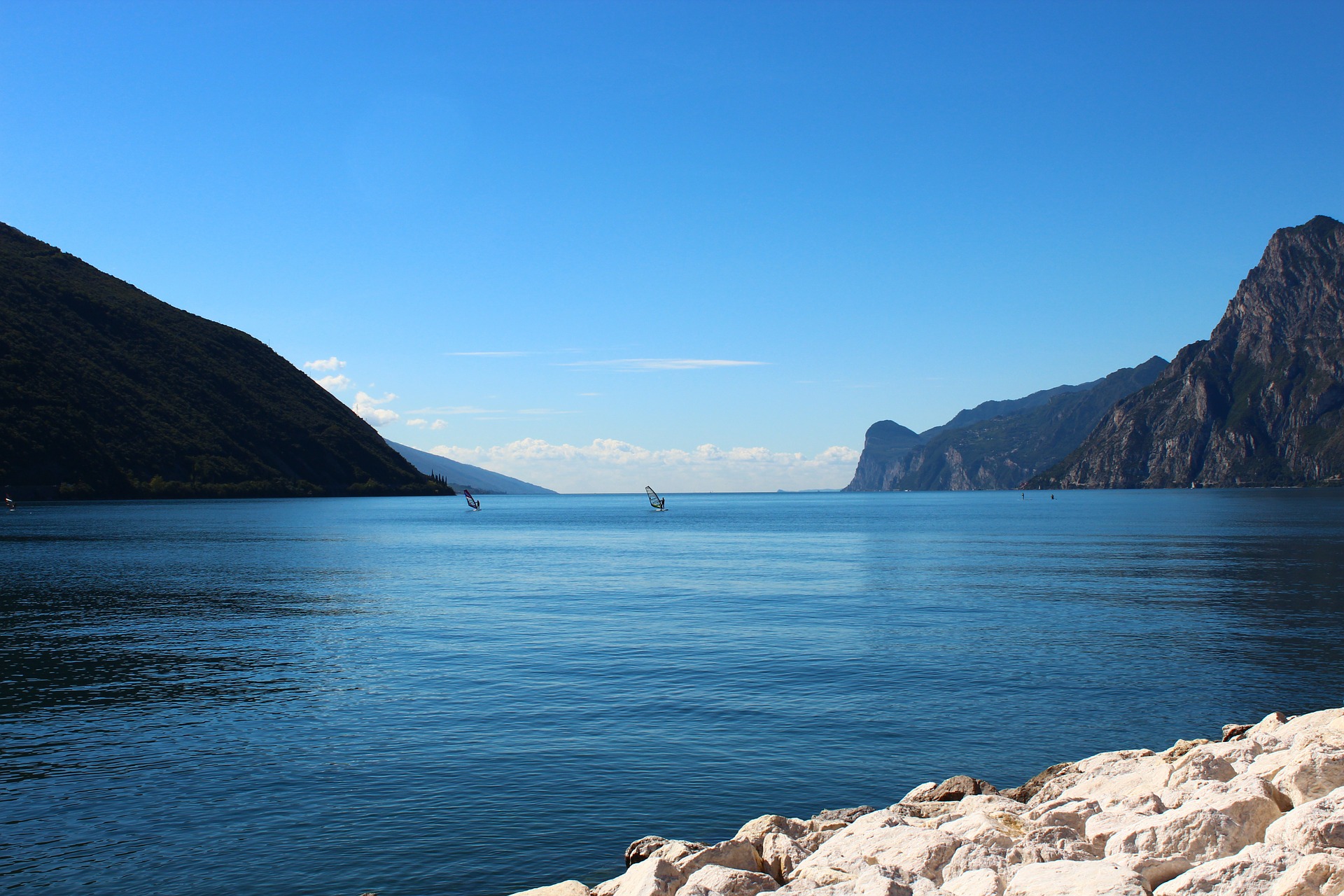 Going to Lake Garda and looking for a place full of attractions, and at the same time silence and beautiful views, it is worth choosing Camping Baia Verde , known as the Green Bay. It is a comfortably equipped resort in Pieve Vecchia, only 400 meters from Lake Garda .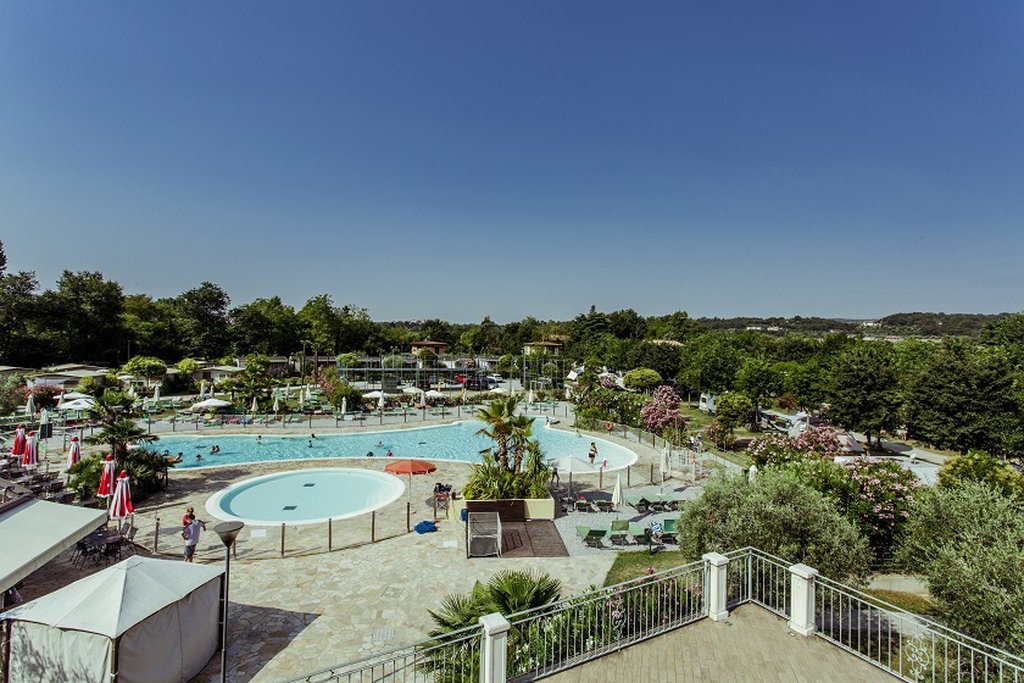 The camping offers a lot of entertainment not only for children, but also for adults. There is a swimming pool with an area of approx. 375 sq m with a lagoon and hydro massage , while a paddling pool with a ladder and a geyser has been adapted to the needs of children. In addition, games and activities for guests are conducted by a group of animators, dance evenings, aerobics and baby dance - physical activities for children are organized.
The resort offers luxurious and very comfortable holiday homes with a kitchenette, bathroom and bedroom. Some houses also include a covered patio. We will also find plots with sanitary and electricity connections.
The campsite has its own cooking facilities , you can eat a typical Italian dinner in a restaurant or order a delicious Italian take-away pizza.
The most beautiful places on Lake Garda
There is a small peninsula on the southern shore of Lake Garda, at the end of which is the picturesque and historic town of Sirmione . This place has been known as a health resort since the times of the Roman Empire. The local water with a temperature of 70 ° C, enriched with sulfur, supports the treatment of diseases of the upper respiratory tract and rheumatic diseases.
Sirmione is famous for its beautiful old town and the Scaliger Water Castle, which was built in the 13th century in Mastino della Scala . Nearby is the church of St. Anna, where you can see frescoes and the Madonna painted on stone (from the 16th century). The archaeological park, known as the Grottoes of Catullus , is located on the most protruding piece of land towards the lake.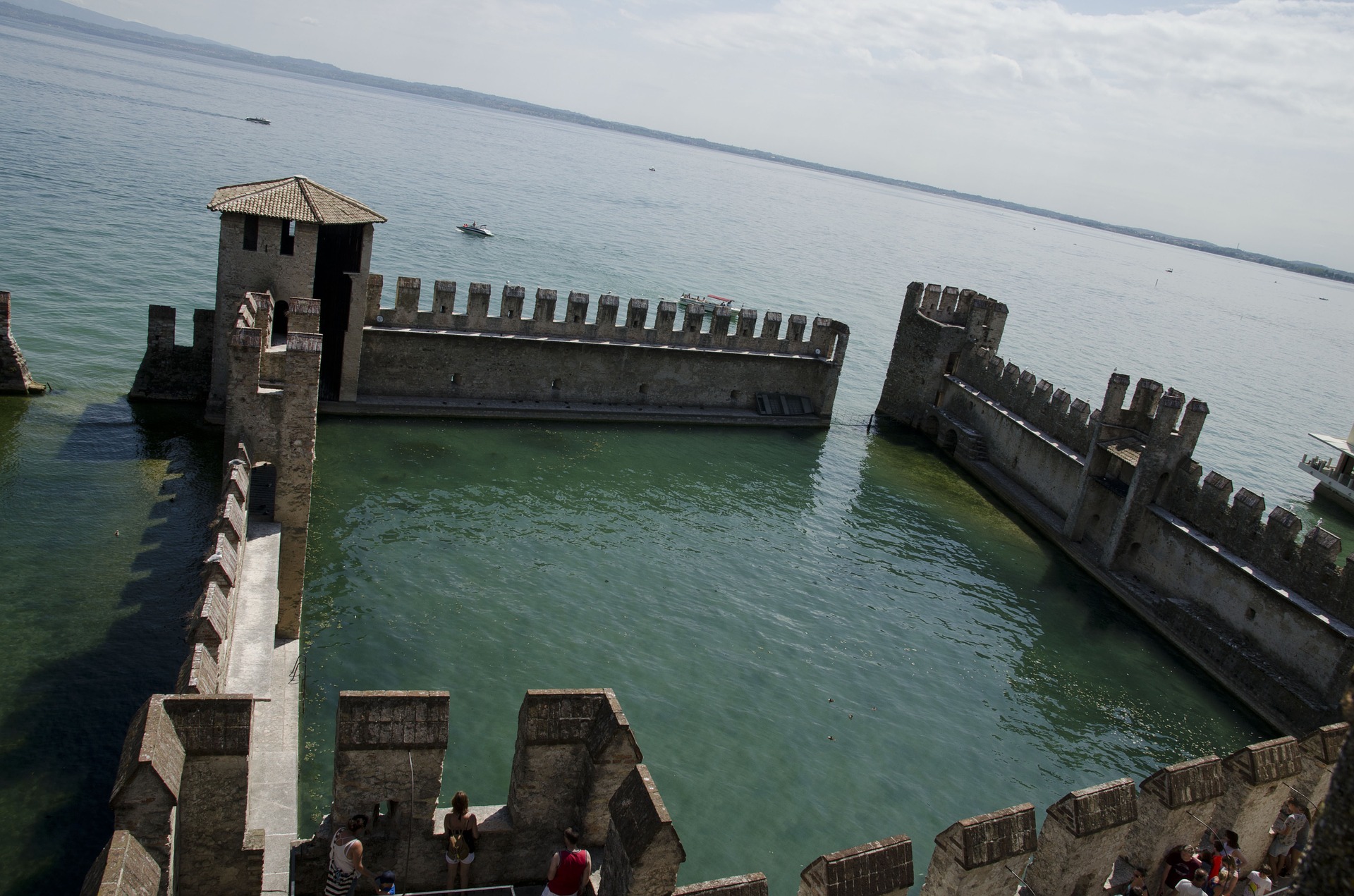 The biggest attraction of the small town of Maclesine is Monte Baldo , often referred to as the "botanical garden of Europe", distinguished by the richness of fauna and flora. There we will find another castle built by the Scaliger family, which is now a museum.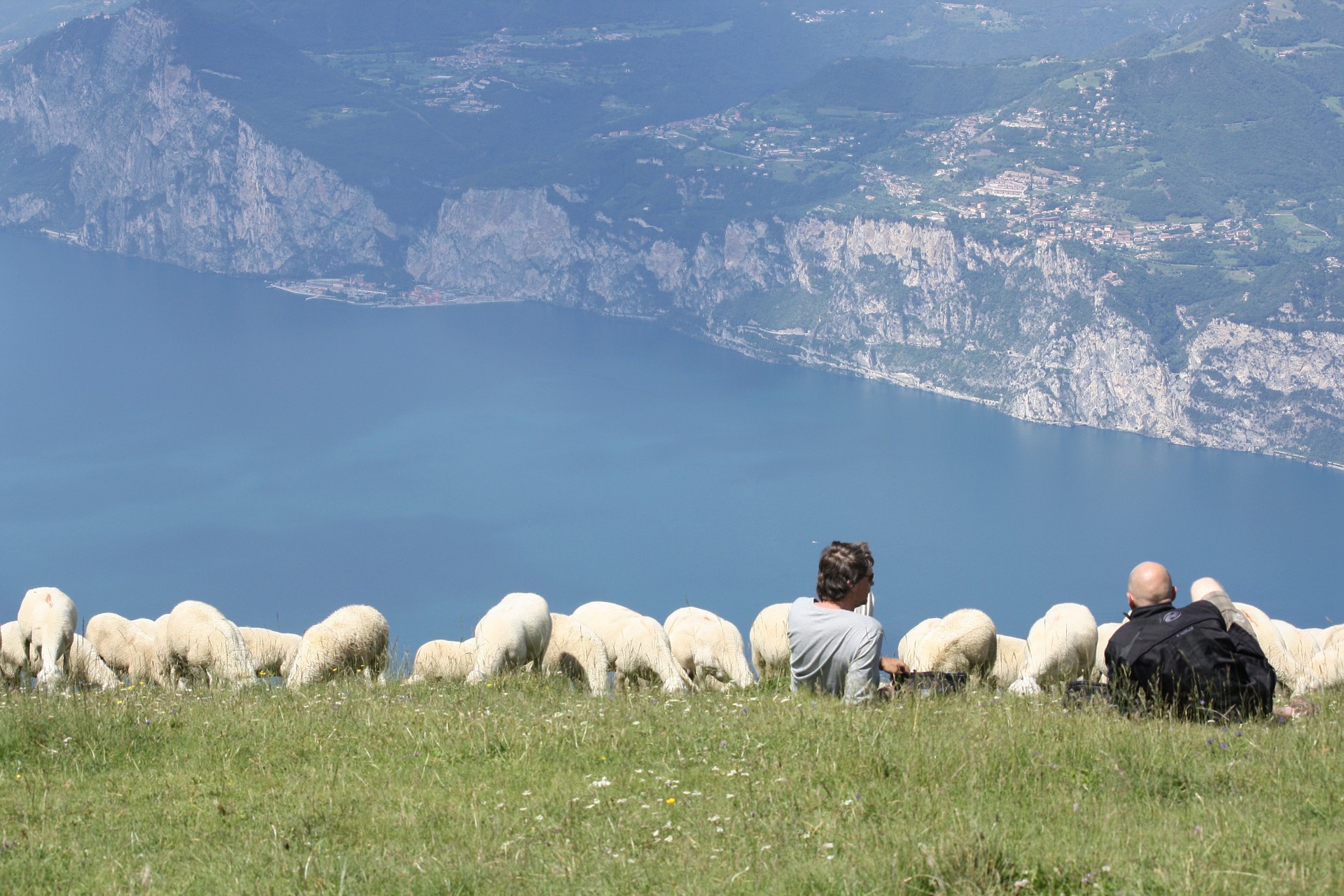 Gardaland is the largest amusement park in this region of Italy - its area is as much as 60 ha. There are amazing attractions for guests of all ages here, such as the Blue Tornado - a roller coaster whose carriages reach speeds of up to 80 kilometers per hour. The park is divided into three zones: Fantasy, Adventure, Adrenaline.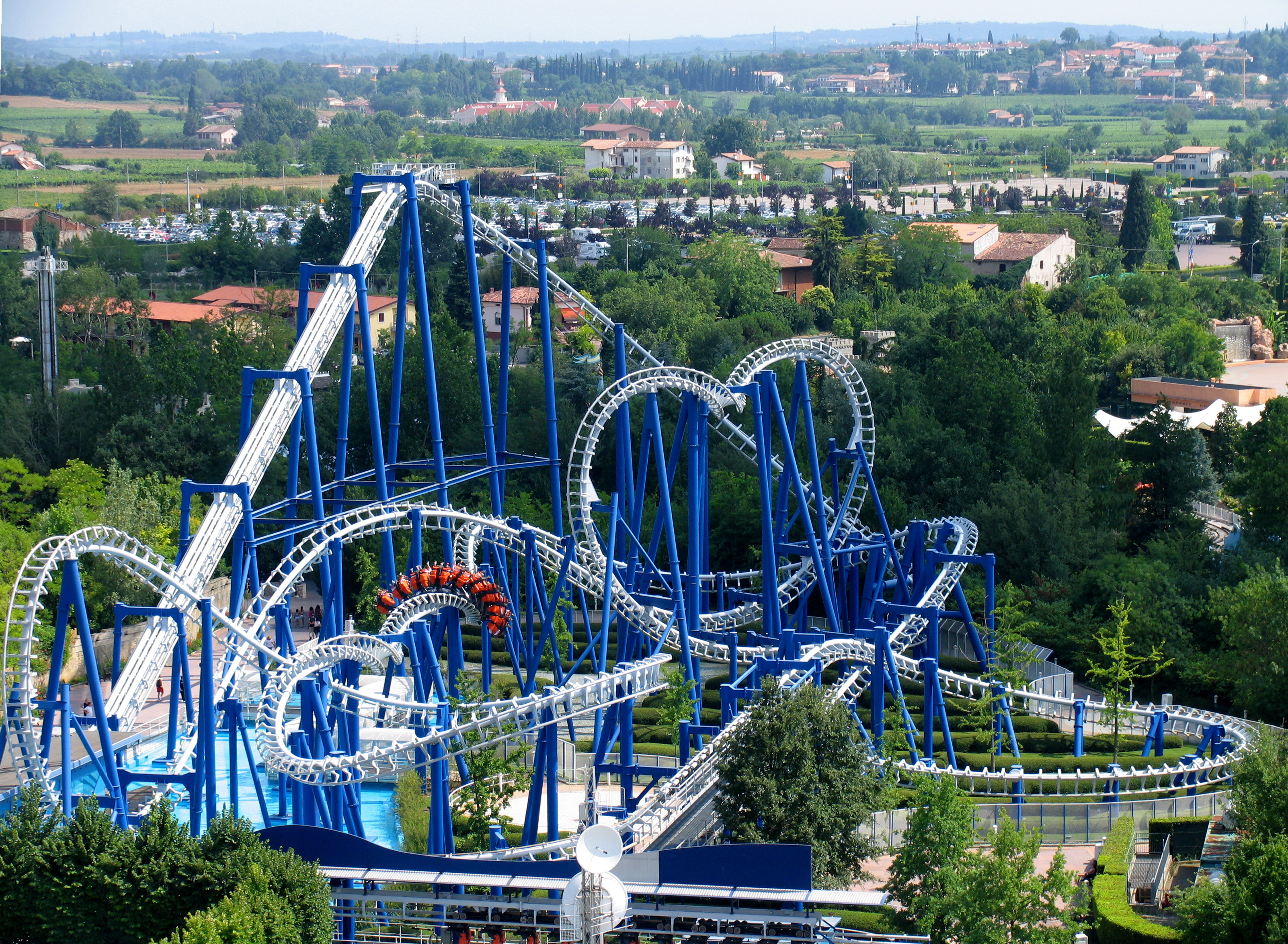 The Gardaland complex also has an aquarium where you can admire the creatures that live in marine waters around the world - from rays to seahorses to starfish. It's really hard to quickly forget a visit to a place like Gardaland, as well as a holiday on Lake Garda.
Italy, Croatia, Spain ... are the countries I would like to come back to every summer. I like to discover new places, whether it is a bustling capital city or a quiet town on a mountain slope.
Enjoyed reading this article? Share it!