Lendava - a healthy mind in a healthy body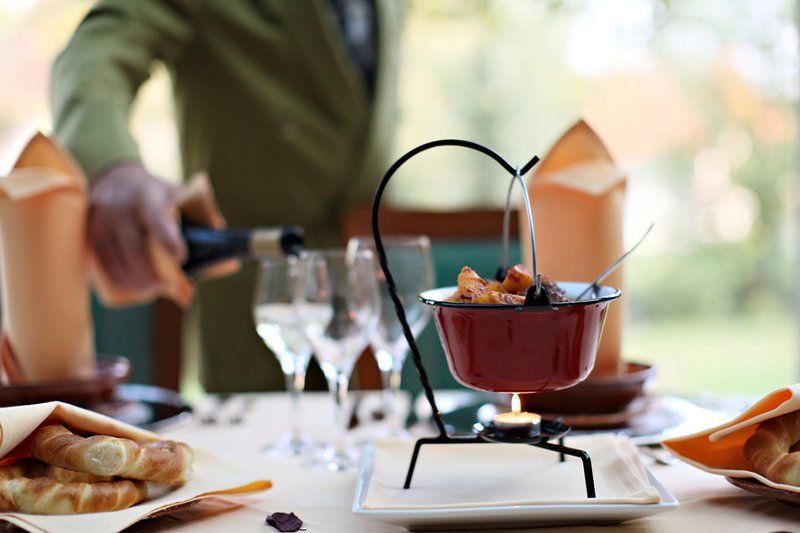 While exploring other attractions of Slovenia, we will find a number of places where the influences of different cultures intertwine with each other. Due to the fact that it is inhabited by representatives of many nations, one can get the impression that it is actually several countries in one. This is not surprising, however, given the turbulent past of the country that is today the most prosperous of all the countries of the former Yugoslavia. A good example of cultural diversity is Lendava, where three nations live side by side, and the municipality is officially bilingual.
The magic of Slovenian thermal baths
Tourists planning to relax in Lendava come here, seduced by the beauty of the area, the offer of the Lendava Thermal Spa wellness center and thermal waters. Bathing in the local hot springs helps to alleviate rheumatic diseases, which attracts elderly vacationers. They are also eagerly used by people complaining about ailments from the musculoskeletal system. On the other hand, Lendava is often chosen by athletes - both professionals and people practicing recreational sports for pleasure. The region offers a wide range of opportunities for active leisure, especially for cycling enthusiasts. They will be delighted with the number of routes and their beauty. Amateurs of swimming will also be satisfied with their stay in this part of Slovenia - the water park has prepared a satisfactory offer for them. It includes, but is not limited to, separate toddler pools, water slides and an Olympic-sized outdoor pool. The wealth of outdoor activities that you can indulge in during your vacation tempts even those tourists who came to Lendava with a strong commitment to passive rest. A big attraction is the location at the meeting point of three countries: Slovenia, Hungary and Croatia , among hills covered with vines. It is a great starting point, giving you the chance to triple your impressions of staying in this part of Europe.
In addition to rest, tourists staying in Lendava have a great opportunity to get to know the attractions of the region. In the village itself, you can visit the Jewish synagogue, the Church of St. Catherine, as well as the castle from the 12th century. It is impossible to miss the wine route with numerous wineries where we can taste local wines made of white grapes (including Riesling, Chardonnay, Sauvignon and others). The tastes of wines made from different strains, i.e. the so-called cuvée. Tourists walking along the wine routes will not be thirsty or hungry - food in Lendava and its vicinity is a combination of Slovenian and Hungarian trends. During the trip, therefore, we will eat both rich richness and Prekmur-based ham with a noticeable aroma of smoking. A dish based on potatoes and flour, called dödöli, is also noteworthy.
Camping in Lendava
Tourists who would like to stay in Lendava not in a hotel, but at a campground, can take advantage of a very attractive offer. On the outskirts of the town, Camping Terme Lendava *** is located in a picturesque hilly area. Its guests can not only spend the night in beautiful surroundings, but also combine the vacation with regeneration of the body. The facility belongs to a holiday resort with a wide range of amenities dedicated to all age groups, from toddlers to seniors. Campers can go kayaking on the Maura River, go horse riding and fishing, and play a range of games, from tennis to beach volleyball. Campsite guests can take advantage of wellness programs, undergo SPA treatments and - if necessary - medical services. The Wellness zone offers swimming pools with thermal water, a beauty salon, a Turkish bath, a sauna and a solarium. After the holiday in Lendava, we will be reborn.
A writer by profession, a passion of a cat. One day he will see what is behind the Urals - good to Vladivostok. So far, when he can, he enjoys the sun of the countries of southern Europe. And it's also fun;)
Enjoyed reading this article? Share it!