Lloret de Mar for the family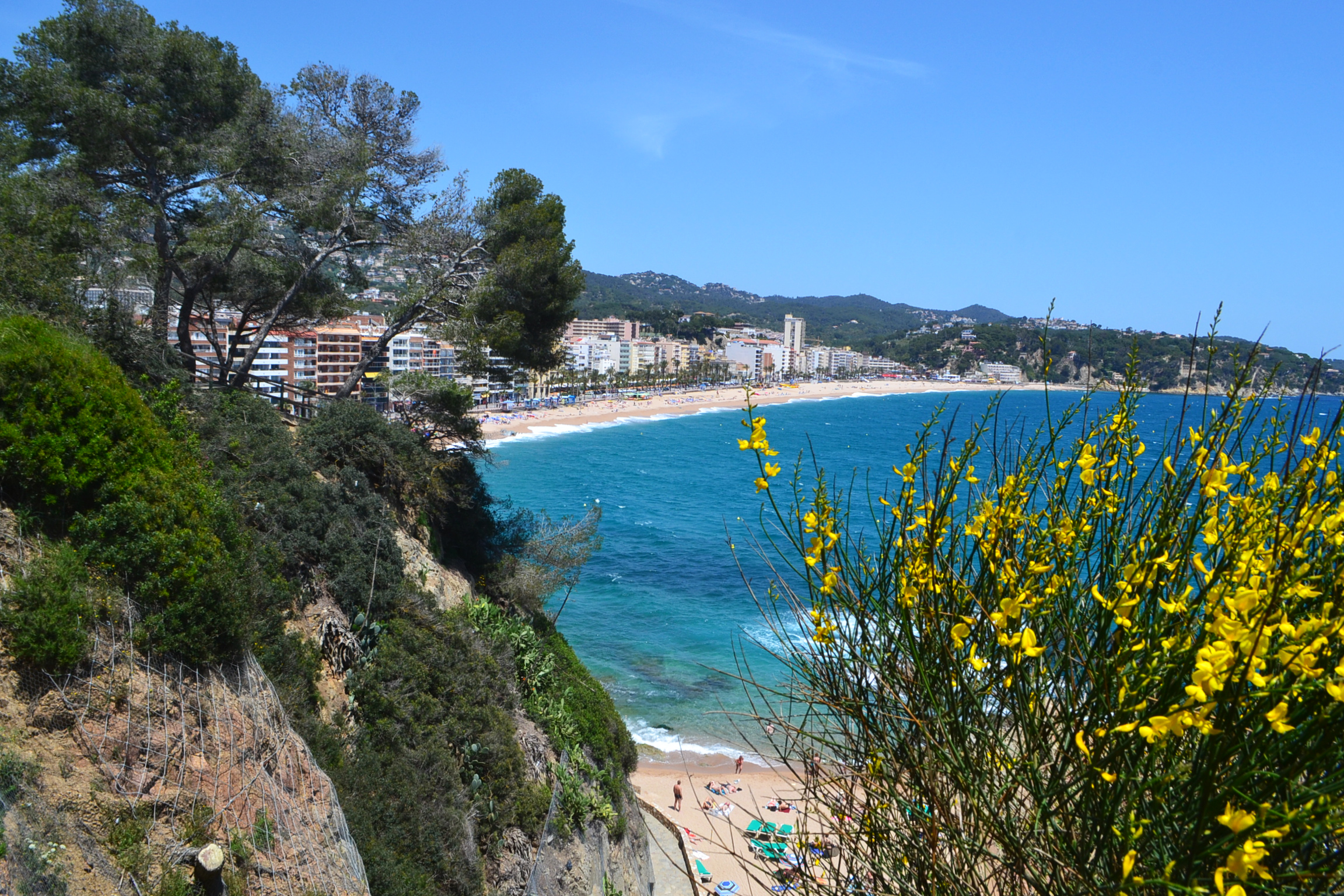 The Costa Brava coast, and especially the 40-thousand town of Lloret de Mar, is considered one of the most partying places in the world. So is it wise to go there with a two-year-old child? Just got back and there can only be one answer: Yes! Because Lloret is not only about discos.
Rocky coast with large, easily accessible beaches, the sea sparkling with colors, which, for the sake of simplicity, will be called shades of turquoise, the scent of flowers floating around, and a bit further narrow streets, small cafes and atmospheric restaurants, where the owners are also waiters very often. Is this how you imagine the disco center of Catalonia? I suspect not.
Of course, those looking for night entertainment will find it easily, especially since the largest discos are located on the main street of Lloret de Mar. The fact that the city never sleeps (well, maybe except for siesta time) is certainly the biggest disadvantage for a family with children. It is loud in the streets, it is loud in hotels - although to be honest, our child, after days full of attractions, slept as a fair's dream.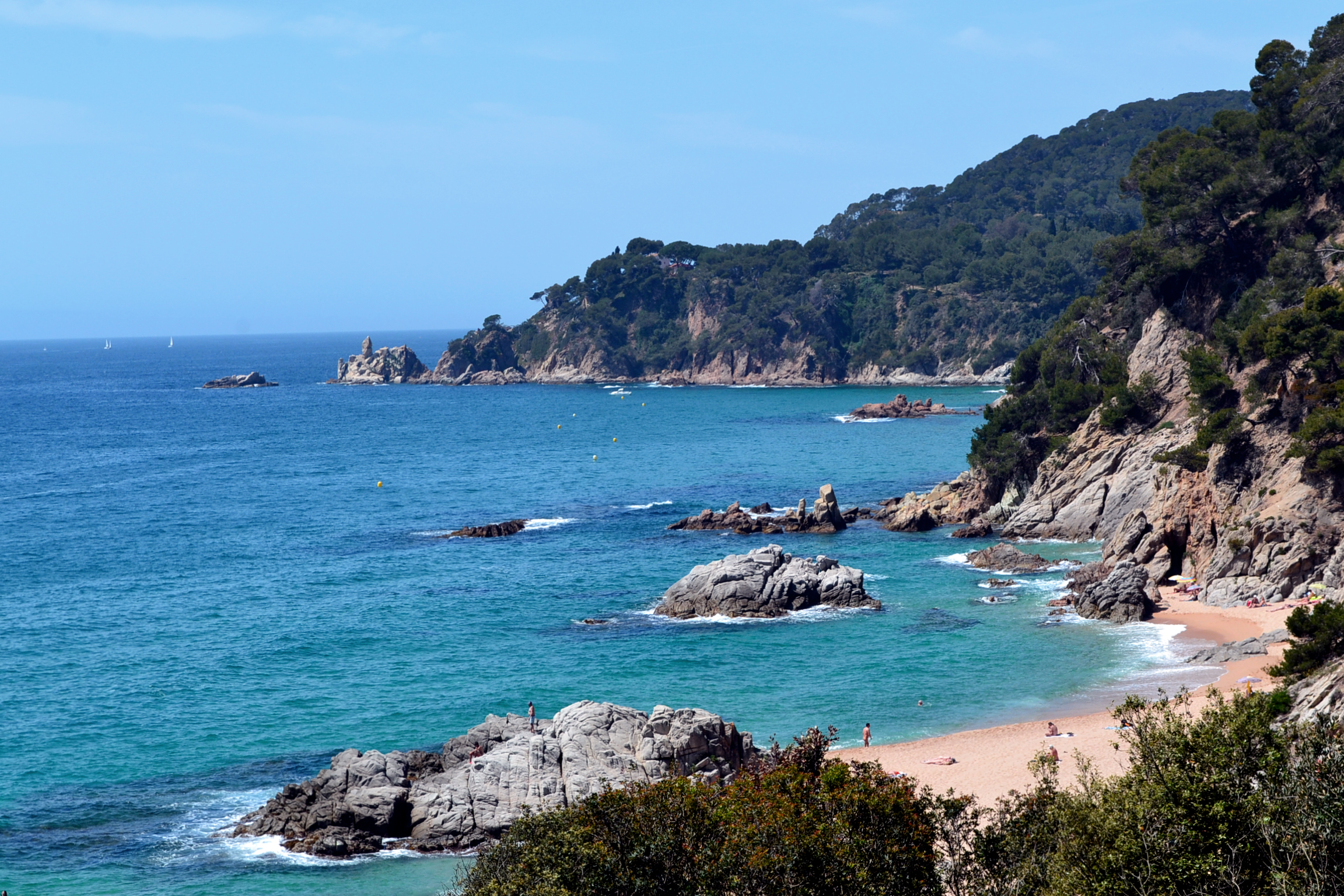 What's worth seeing?
It is worth coming to Lloret mainly to enjoy the beautiful views and just have a good rest. We have several beaches to choose from and everyone will surely find the perfect one for themselves.
The main beach is located in the city center, and is separated from the well-arranged and cleanly maintained promenade (with palm trees overgrown with roses, benches and pubs, not more expensive than in other parts of the city), separated by a street with a parking lot. It is most crowded on the western part of the beach and this is where young people play most often. It is quiet on the eastern side, there are also ramps for prams.
The main beach can also be observed from a distance, spending time in a charming cove near the statue of the fisherman's wife (the stone figure has been staring at the sea for years, awaiting the return of the father of the family). We can also go to the Boadella beach away from the center, where you can sunbathe naked (generally at the entrance there are "textiles", and undressed a bit further). Unfortunately, access to smaller beaches can be a bit difficult if you are walking with a stroller. There is also Fenals beach - large and less crowded than the main beach, with very good access.
Among the must-see attractions, I put the Gardens of St. Clotildes , and the magnificent vegetation of this small garden is only a supplement to the views that can be seen from above - the sea, the rocky coast and the aforementioned Boadella beach. No photos can convey the charm of this landscape.
Lloret is also monuments of modernism, including the colorful church of Santa Roma (gothic, but undergoing modernist modifications) and a cemetery with unusual monuments. During post-lunch walks, it is worth visiting these places.
And those looking for attractions for children will find them in the area of Lloret. Free buses take tourists to Water World or Marineland many times a day - the latter also includes a dolphinarium.
If you prefer to spend your time walking, visit the botanical garden of Marimurtra in Blanes and the charming town of Tossa de Mar , the oldest part of which is located on a hill surrounded by a fortified wall. Buses run to Blanes and Tossa every 20 minutes (€ 1.85). More expensive, but also more unforgettable, will be a boat trip that stops directly on the beach in Lloret (a ticket to Tossa and back for an adult costs around 20 euros).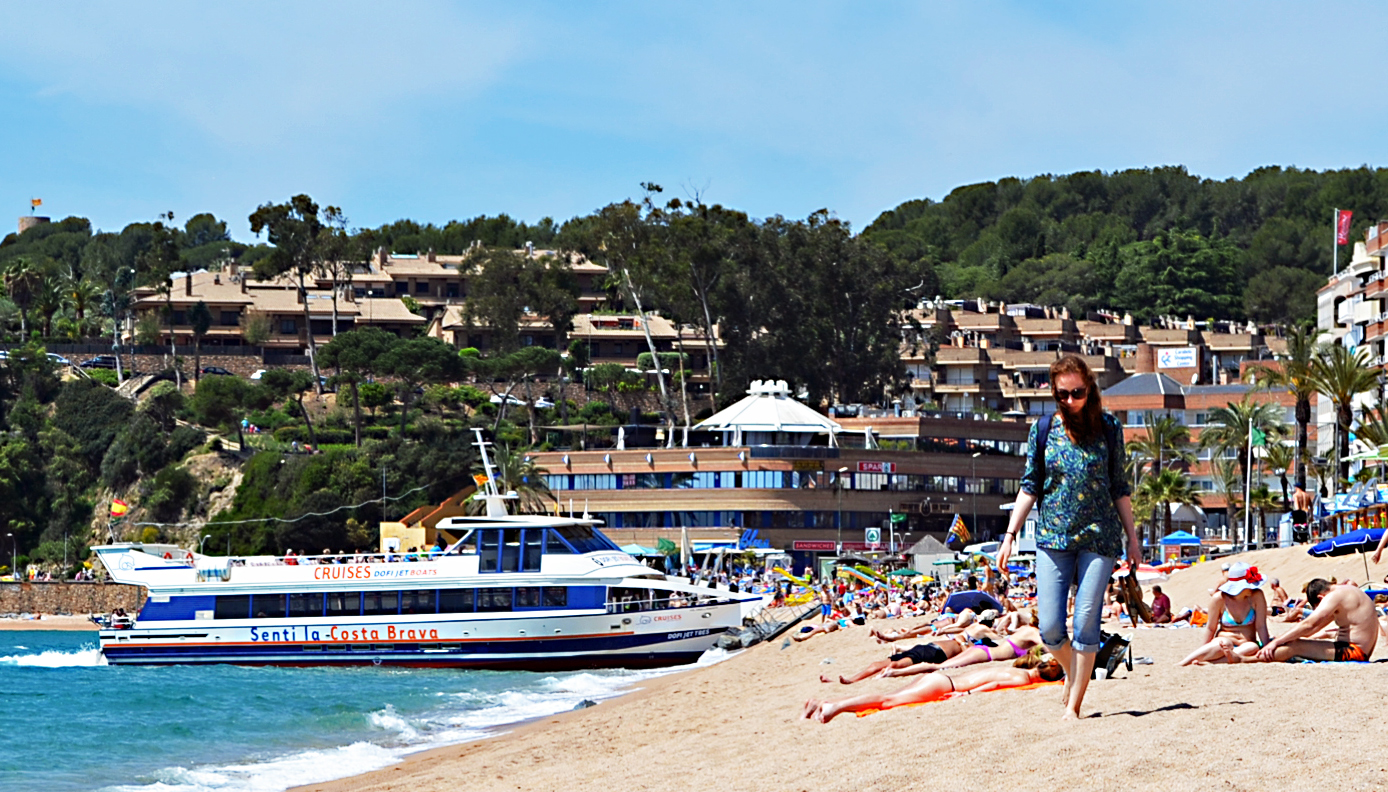 Where to eat
When going to Catalonia, you have to remember that the people's daily rhythm is determined by the times of meals. So if you want to eat dinner in restaurants, you need to reserve your time between 1pm and 4pm . In most places, dinner can only be ordered during this time, and between 4 and 7 PM most pubs are closed.
In the guides you can read that the best way to have an inexpensive meal is to order the daily menu - then for the price of about 10-13 euro we can get a two-course dinner with dessert. It's true, however, you have to bear in mind that firstly - in some restaurants the menu of the day is fixed, so every day we get the same set of several dishes to choose from, secondly - there are restaurants that put in the menu of the day what is actually not good for eating, but it's a pity to throw away (e.g. fatty and stringy meats), thirdly - not all places have the menu of the day.
A la carte dishes are usually more expensive, but there are exceptions. For example, in La Parilla restaurant, which enjoys a very good reputation, the prices of lunch dishes start from 6-7 euros, and a carafe of wine, sufficient for a dinner for two people - 4 euros. Hearty salads or fries are added to large dinner portions, and the owner also treats guests with free oven-baked sardines, olives, dried sausages and free ice cream. It was during the first visit - when we showed up for the second time, as "regular customers" we received double portions of ice cream and sardines!
In Lloret, I also recommend the El Romani restaurant (much more spacious, but serving smaller portions), and in Tossa - La Roca (during our visit, some guests waited up to half an hour for a free table).
There are also plenty of cafes and ice cream parlors in Lloret and Tossa - but beware - just like restaurants, the best ones are not the most expensive ones!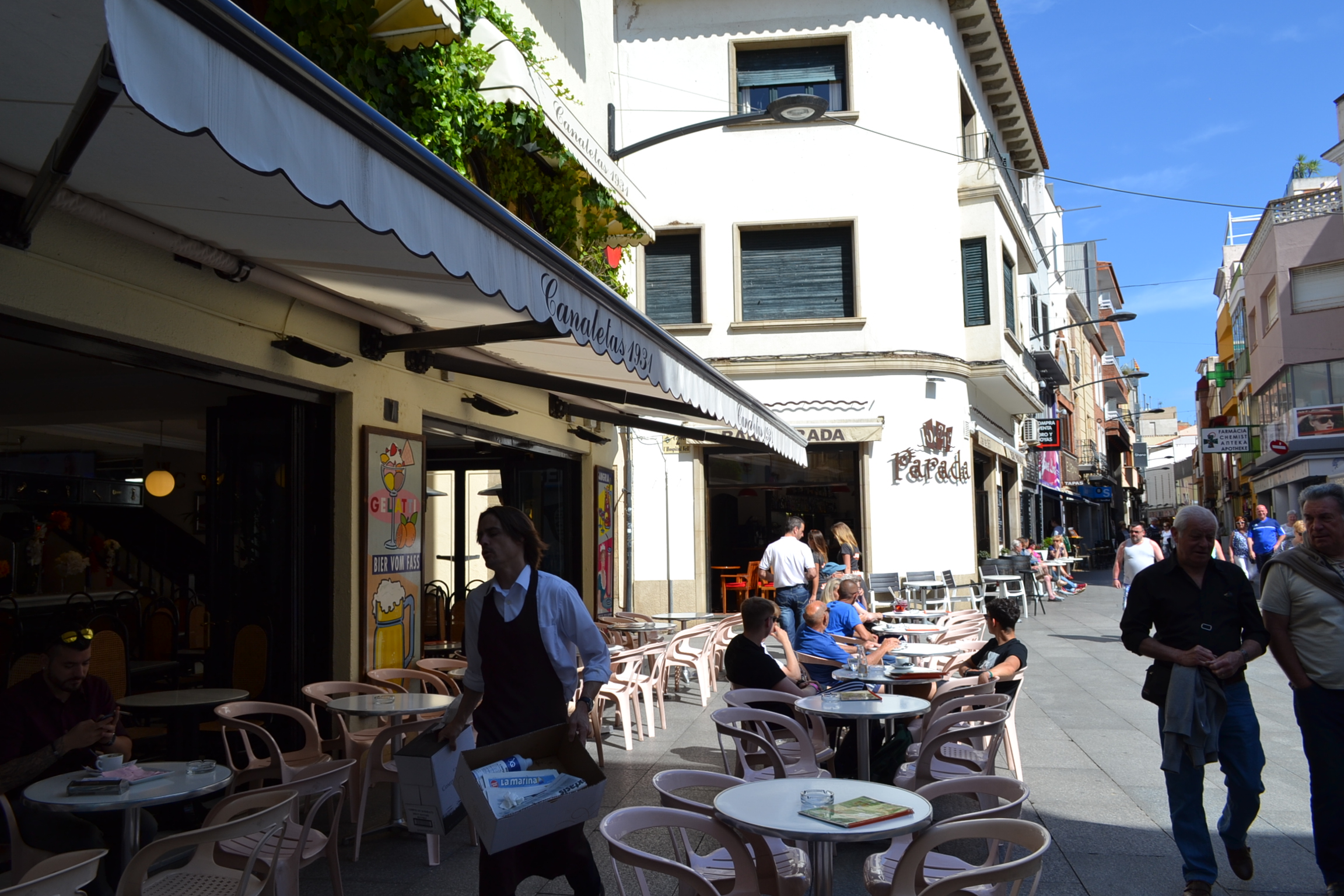 How to get there
Lloret de Mar is located approx. 70 km from Barcelona airport, from where there is a very good access by regular and transfer buses, which take guests to the hotels (reservations must be made online before departure). As the competition between hotels in Lloret is very fierce, the prices are comparable to the costs of accommodation in Poland. The prices in supermarkets are also comparable, so you can eat on the spot without any worries.
The vicinity of Lloret is also an ideal place for those who travel with a camper or caravan. The area of Blanes, where there are several campsites (some with swimming pools and full infrastructure), can be considered a camping area. There are three campsites in Lloret itself.
All in all, Costa Brava is definitely worth seeing! And there are enough attractions there for those who want to party and sunbathe, for those who want to contemplate beautiful landscapes in peace, and for families with children. It's time to disenchant Lloret and stop talking about it only as the disco capital of Catalonia!
Sometimes it is better to get lost than to ask for directions too much. Aldous Huxley
Enjoyed reading this article? Share it!