Maistra camps - relaxation in Croatia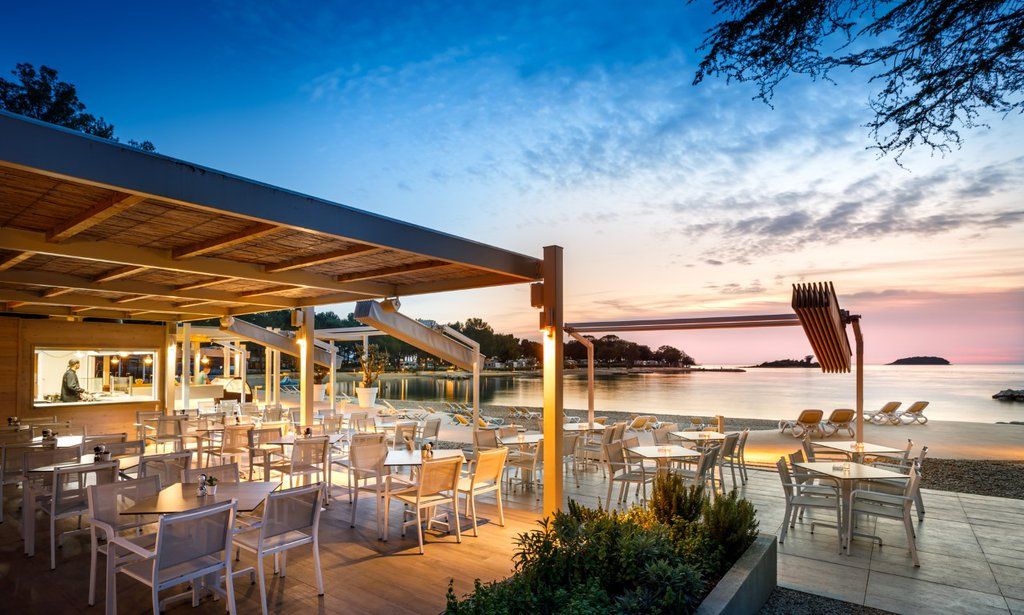 A holiday in Croatia is a dream for many people. Not only the monuments of this picturesque country attract millions of tourists every year. Holidaymakers are also tempted by the beauty of nature, great weather and relatively good communication with the rest of Europe. When we add a well-developed accommodation infrastructure to the list of these advantages, we will get a country that deserves the term "must see" in every respect.
Croatia 's tourist infrastructure abounds with all kinds of recreational facilities. We can find here tiny, intimate campsites, medium-sized resorts, as well as multi-hectare complexes. The well-known Maistra chain ranks among the group of well-equipped, large facilities with an attractive offer for every tourist. People visiting one of its campsites can count on a full range of accommodation options. Lovers of sleep under the stars will be delighted with the campsites , and motorists will express their appreciation for the spacious plots. On the other hand, fans of comfort will have a wonderful rest in one of the cottages or hotel rooms.
If you are interested in the offer of the Maistra chain, we encourage you to read the article. You will learn about the options that have been prepared for those who prefer accommodation in a cottage and a bungalow.
Camping Valkanela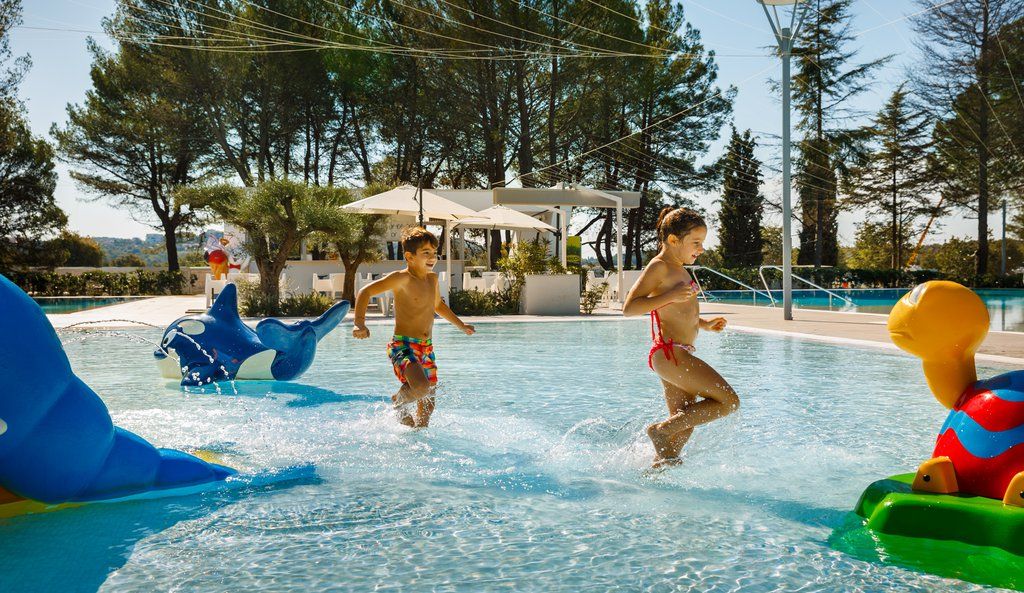 The first suggestion is Camping Valkanela , which is located approximately 30 km north of Vrsar. If you decide to stay there, you will have access to a beautiful beach and swimming pool complex. The camping has nice mobile homes that are furnished in a cozy and classy way.
Family type mobile homes are waiting for families with children. The cottages are adapted to accommodate a maximum of 6 adults and 2 children (8 people in total). On almost 35 m², there are 3 bedrooms (1 with a double bed and 2 with twin beds). There are also 2 bathrooms and a kitchenette . Outside, there is a covered terrace with deckchairs and comfortable garden furniture. The cabins are pet-friendly - a dog may stay at the facility for an additional fee.
Standard, Premium and Deluxe houses are slightly smaller (which does not mean that they are less comfortable). On 32 m² there are 2 bedrooms, 2 bathrooms and a kitchenette. In all options, the maximum number of guests is 6. What distinguishes the described objects is the location and amenities. Standard mobile homes are located on the seashore, while the Deluxe and Premium variants are located inland. In addition, Deluxe cottages have a hot tub, while Premium renters receive access to the swimming pool.
Camping Koversada
Another center belonging to the Maistra chain is Camping Koversada . It is located about 2 km south of Vrsar, right on the Lim Channel. It is a wonderful naturist complex, known to lovers of free sunbathing.
The Comfort option includes two types of bungalows: Superior Couple and Mobile Superior. The first can be used by small groups of tourists (up to 3 people), while the second is intended for a maximum of 6 vacationers (4 adults and 2 children).
Superior Couple measures 22 m². The interior of the cottage is a bedroom with a double bed and a sofa bed, a bathroom and a fully equipped kitchen. There is a covered terrace outside, and a little further - a parking space . Importantly, you can stay with animals on the premises (for an additional fee).
The Superior cottages are 34 m² in size and have 2 bedrooms, 2 bathrooms and a kitchen. The landlords can relax on the terrace with garden furniture, they also get their own parking space for a car .
Camping Polari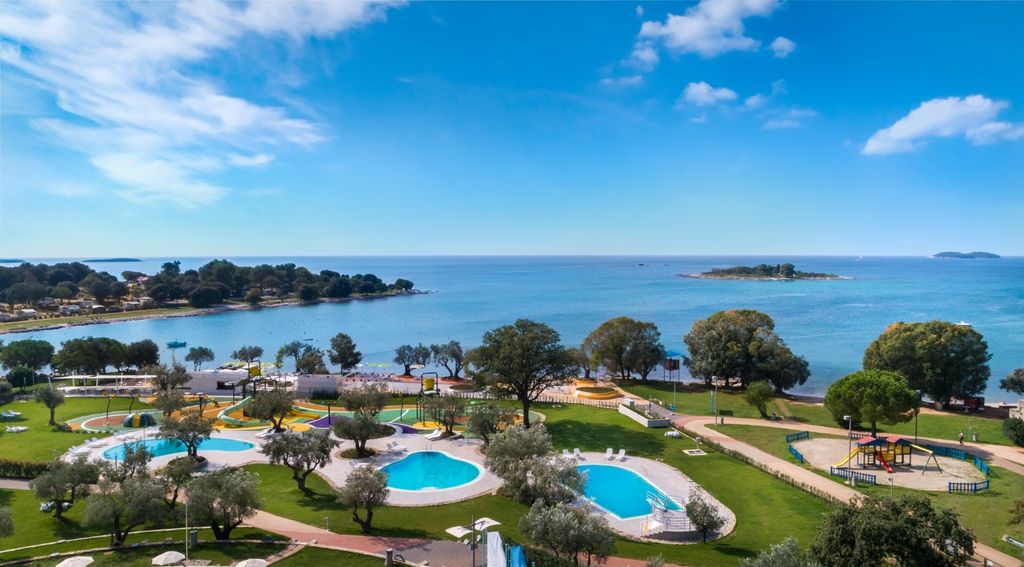 The possibility of a holiday in the shadow of the pearl of Croatia, Rovinj, is a tempting option for most tourists, especially those who love warm sea , certain weather, lush vegetation and delicious food. If you belong to this large group, you will surely like the offer that Camping Polari offers to guests. It is located less than 3.5 km from the city center.
The resort has four types of bungalows. The largest (which can accommodate 6 adults and 2 children) is Premium Family. Tourists have at their disposal 3 bedrooms, 2 bathrooms and a kitchenette. The residential part covers almost 34 m². There is a large covered terrace outside the cottage, and a parking space right next to the cottage.
The other bungalows are designed for a maximum of 6 people (4 adults and 2 children). The Standard option includes 2 bedrooms, 2 bathrooms and a kitchenette. The package also includes a hot tub and a covered terrace. The houses of the Deluxe and Premium type are characterized by a similar structure. Moreover, guests have access to shared swimming pools .
Camping Amarin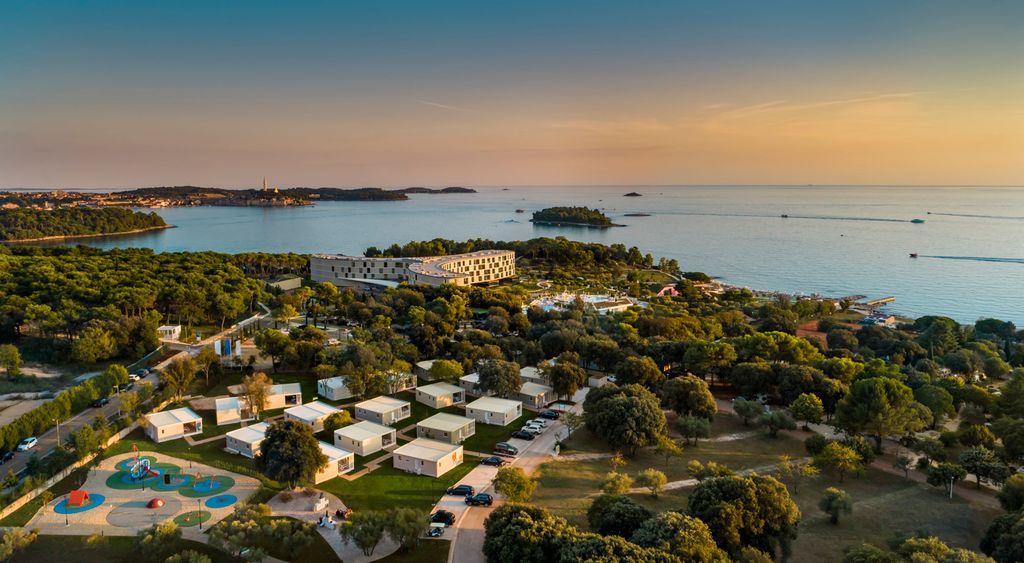 Maistra has located its facilities close to famous Croatian tourist attractions. Less than 5 km north of Rovinj is another site of the chain, Camping Amarin . As in other resorts, we have a choice of one of four types of houses: Superior Relax Family, Family, Superior Relax and Standard. If you intend to come to the campsite with a larger group, e.g. 6 + 2 (6 adults and 2 children), you will like the Superior Relax Family and Family chalets. On the surface of 41 m² there are 3 bedrooms, 2 bathrooms and a well-equipped kitchen. There is a large terrace of 35 m² outside. In addition, guests residing in Superior have at their disposal a hammock deckchair , barbecue and a games table (on request). They also receive a voucher for two sun loungers and an umbrella for the beach.
The remaining houses have 2 bedrooms, 2 bathrooms, a kitchen and a covered terrace. Of course, guests also have access to additional amenities.
Camping Vestar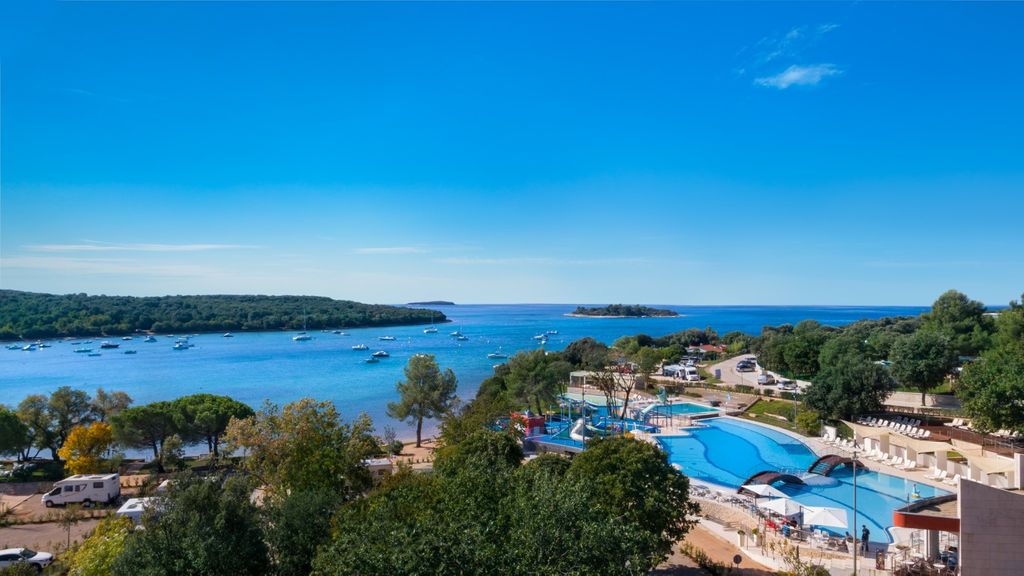 A little further south of Rovinj, about 6 km away, is Camping Vestar . The atmospheric cove and the beach bearing the same name will allow the vacationers to cut themselves off from the hustle and bustle for a moment, recharge their batteries and enjoy holidays by the warm sea.
The resort recommends 6 types of cottages in the Comfort option: Oasis Family, Superior View, Superior Family, Superior, Forest Escape Family and Forest Escape. The first and third variants are dedicated to larger groups of tourists (6 adults and 2 children). Houses from this group are among the most impressive of all located on the campsite . They have 3 bedrooms, 2 bathrooms, a kitchen, and a spacious covered terrace. If you want access to a communal pool, choose Oasis Family. If, on the other hand, you dream of relaxing directly by the sea, Superior Family is waiting for you.
The rest of the houses are smaller buildings that will comfortably accommodate up to 6 people (4 adults and 2 children). In all options, tourists have 2 bedrooms, 2 bathrooms and a kitchen. As in the other variants, also in these there is a covered terrace equipped with garden furniture . In addition, Superior View attracts with its location - the houses are right next to the sea.
Camping Porto Sole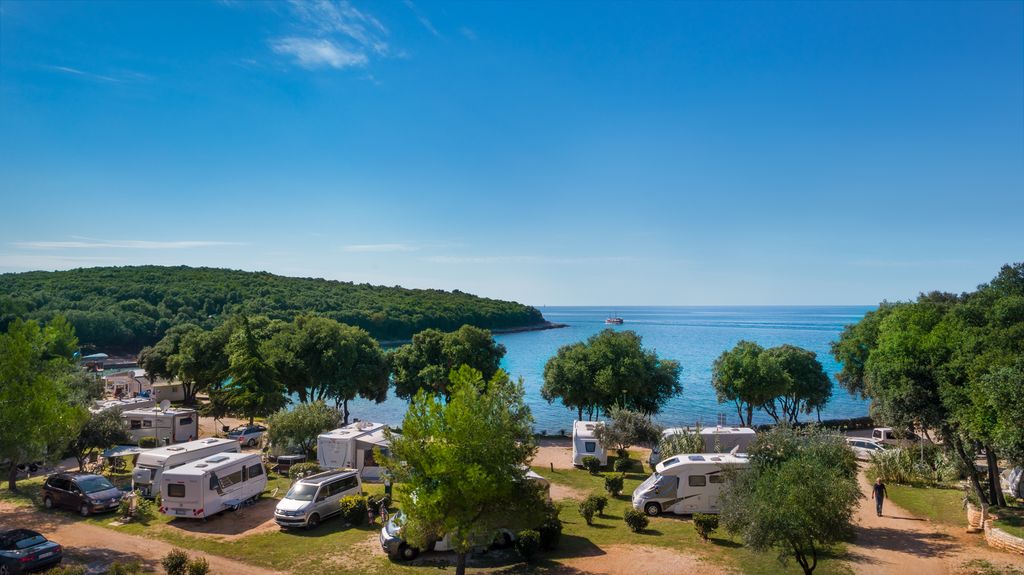 Those who want to spend their holidays actively can also visit the last facility on our list, which is Camping Porto Sole . Located right at the mouth of the Limski Canal , it will provide holidaymakers with attractions such as diving lessons or walking along wonderful tourist routes. Guests have kilometers of bicycle routes to themselves, and can count on a wide range of sports activities at the campsite itself.
There are several accommodation offers - from large ones for the whole family (Superior Family), to smaller ones, designed for up to 6 people (Standard and Superior). You can read about each of them above, because they offer the same conditions in all network facilities. But there is something that distinguishes this center from the rest. Tourists who decide to visit Porto Sole campground by April 1, 2021, will have the chance to take advantage of the winter promotion. They will book accommodation at an attractive price - from 49 Euro per person.
As you can see, Maistra has a lot to offer to tourists. We recommend following the promotional offers of individual resorts, because you can come across really favorable conditions.
A writer by profession, a passion of a cat. One day he will see what is behind the Urals - good to Vladivostok. So far, when he can, he enjoys the sun of the countries of southern Europe. And it's also fun;)
Enjoyed reading this article? Share it!