Montmorillon - The Town of Books in France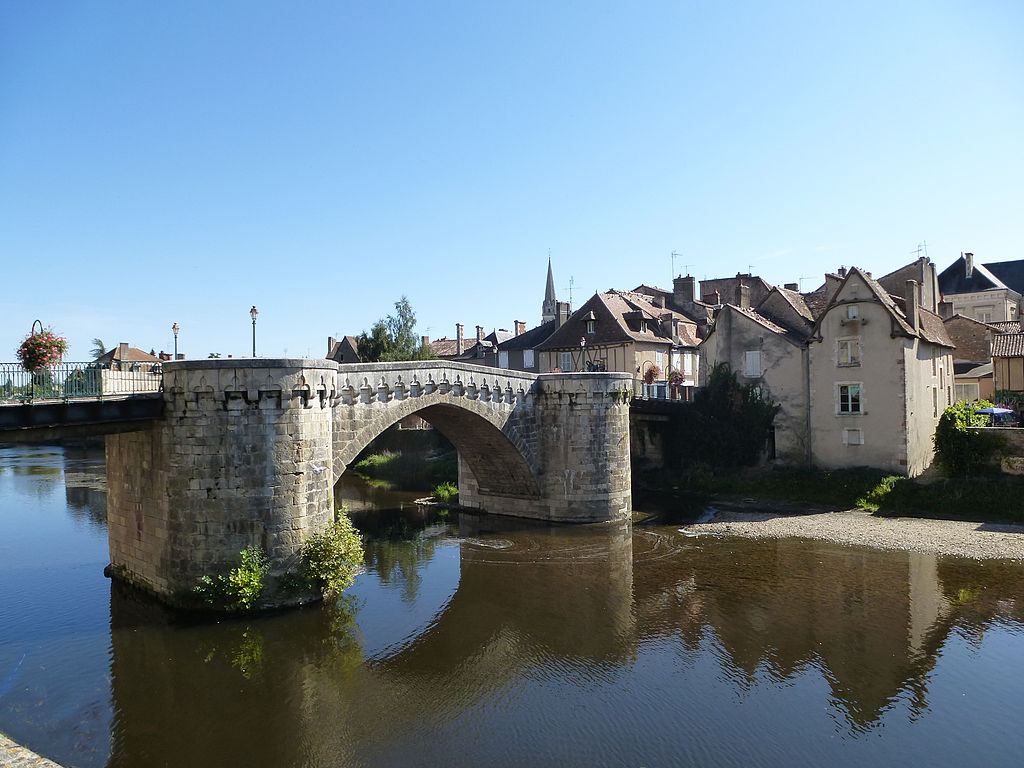 There are places where you can relax like nowhere else. There are no crowds, noisy discos and no traffic jams. One of such places is Montmorillon, the Book Town in France.
In the era of smartphones, tablets, computer games, which more and more people play passionately while driving a tram or bus, it is less and less common to find someone who reads an ordinary paper book. Some even make the bold thesis that hardly anyone reads them today. However, this thesis is not so much bold as it is untrue - there are still many lovers of literature on paper. Maybe you just see less of them on a daily basis.
People who love traditional reading will surely enjoy a trip to the small, quiet French town of Montmorillon . It is located in the Poitou-Charentes region, in the Vienne department. The mineral from the group of silicates comes from the name of the town - m ontmorillonite . It was discovered in the area in 1847.
Montmorillon - a paradise for bibliophiles
Montmorillon is a small but very interesting town. Book lovers will find here many smaller and larger bookstores, as well as antique shops, where you can catch many "white crow". It is definitely not a place for people who crave loud attractions, crowds and discos until sunrise. Such tourists will simply be bored here, but the calm atmosphere in the town will delight anyone looking for a break and escape from the hustle and bustle of large agglomerations.
It is quiet and very atmospheric here. Narrow streets slowly climb up the hill, meandering among small shops made of pale stone. You can fall in love with this charming town.
Books and pasta
In fact, the wider Montmorillon community is known not from a large number of bookstores, but ... from pasta. There is even a museum dedicated to him in the town, and the oldest pasta factory is Maison Rannou-Métivier , founded in 1920. It is worth mentioning that the traditional recipes for making pasta, for which the town is famous, have not changed for over 150 years. While walking along the narrow streets, it is worth visiting one of the dozen or so nice restaurants and trying the taste of the local specialty.
Many cafes, both in the city itself and in its vicinity, offer tourists delicious traditional dishes in cozy interiors. In addition to the famous pasta, we can try stewed meat with mushrooms or shrimp dishes. There are at least a few restaurants here, including Restaurant Le Lucullus, where we can find lamb in herbs, and La Voulzie (à Lathus-St-Rémy) , a stunning location by the river and delicious dishes such as eel marinated in red wine. Tourists who prefer less original dishes (or rather less French) can go to L'Auberge "In" for a steak, pizza or hamburger, or to Saveurs d'Asie, a Vietnamese restaurant.
Where to stay
Those who are charmed by the peace and quiet of Montmorillon, can stay for a few days in one of the local guesthouses or hotels. There will also be space for caravanners. Fans of independent travel can take advantage of the Municipal campsite , located by the river (31 Avenue Fernand Tribot). The amenities on offer include free Wi-Fi, playgrounds for children, and the option of bringing a dog.
Montmorillon is the perfect holiday destination. The landscapes are beautiful, and in the surrounding forests ( Parc naturel régional de la Brenne ) you can admire merrily gurgling streams and picturesque waterfalls. When leaving the town, we can buy a souvenir in one of the many bookstores.
A writer by profession, a passion of a cat. One day he will see what is behind the Urals - good to Vladivostok. So far, when he can, he enjoys the sun of the countries of southern Europe. And it's also fun;)
Enjoyed reading this article? Share it!