Old again - Camping Arena Grand Kažela in Croatia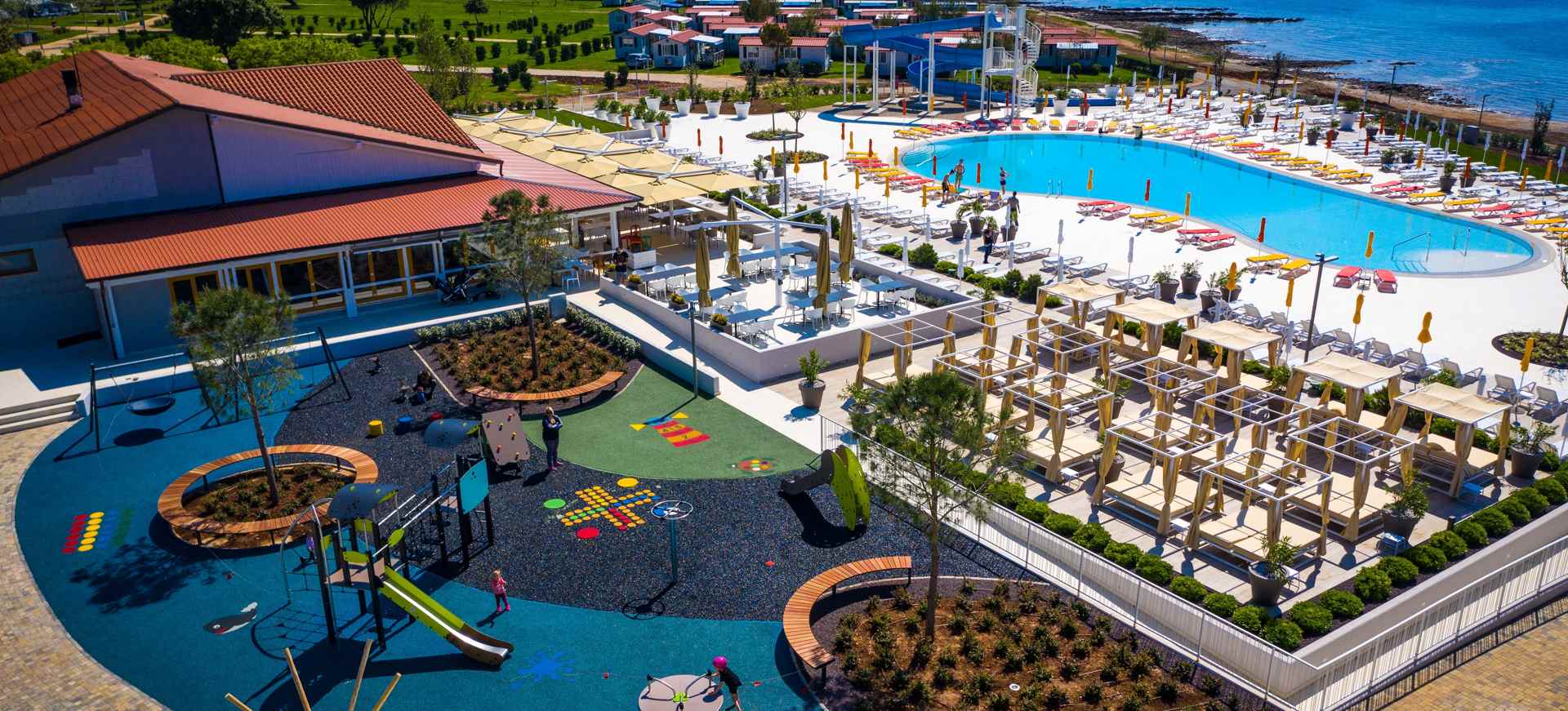 Croatia is a country that has had an excellent tourist base for several decades. Among the many campgrounds, it is worth noting, among others Arena Grand Kažela.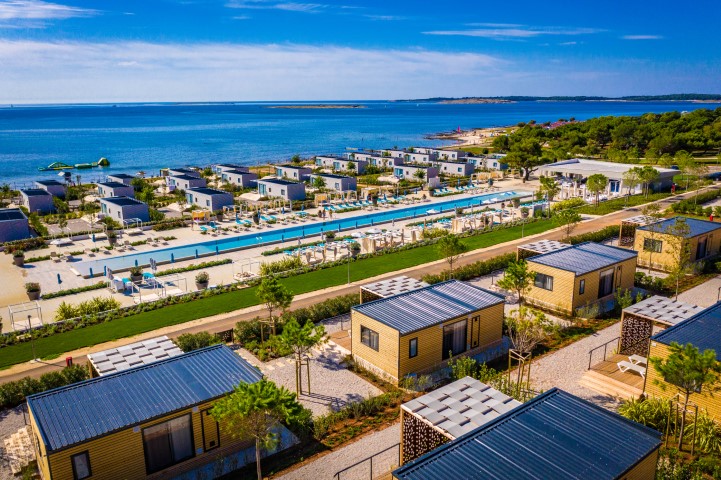 Many years of development of tourism mean that the most attractive facilities are often the oldest ones. However, their owners are not idle and know that without investing in modernization there will be no need to do so. And this is how real pearls are made, such as Camping Arena Grand Kažela .
Rest in the south of Istria
Camping Arena Grand Kažela is located near Medulin - the southernmost town in Istria and one of the most appreciated holiday resorts.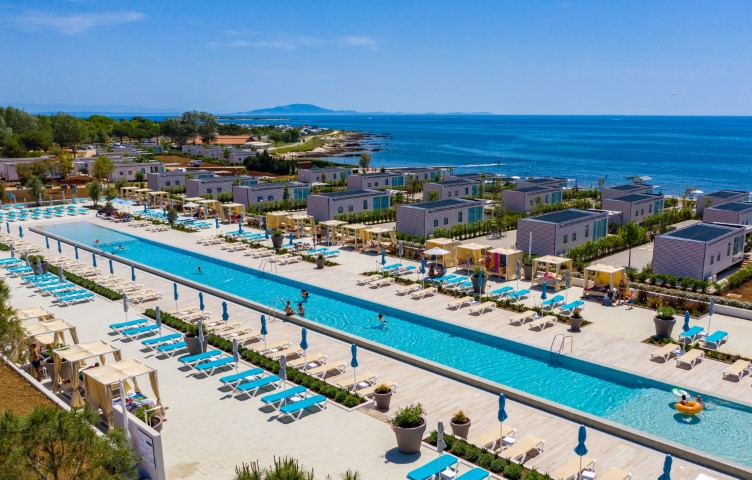 In the characteristic emerald blue waters of the bay there are wonderful peninsulas and islands that are a paradise for tourists. It is an ideal place both for people who value a quiet rest and for those who like more intense entertainment.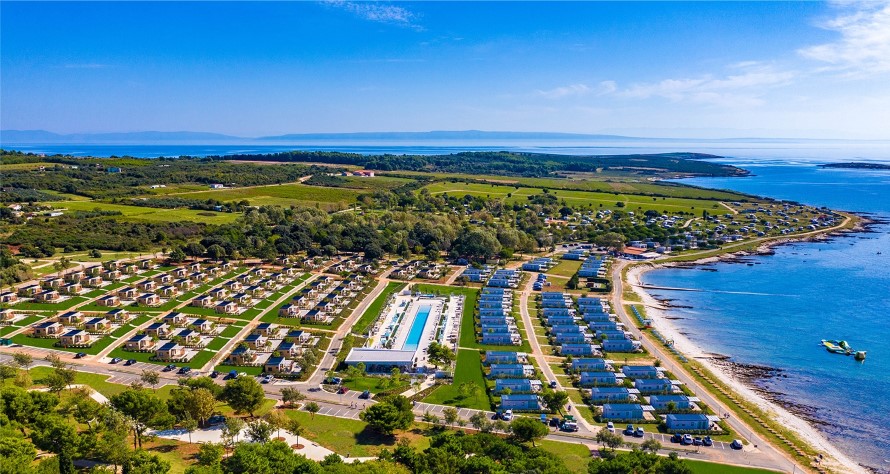 Nightlife is mainly concentrated at the port. We will find there bars, restaurants, clubs, but also playgrounds and various attractions typical of seaside resorts. Medulin is an ideal base for exploring all of Istria . It is very close to the historic Pula from here.
Modernized facility - new name
The investment, which was started in 2018, has transformed a two-star camping into a large, modern, four-star resort (it's called a jump!). The last works began in October and their completion is planned before the beginning of the 2020 season. The value of the investment is approximately HRK 188 million, i.e. approximately PLN 107.16 million.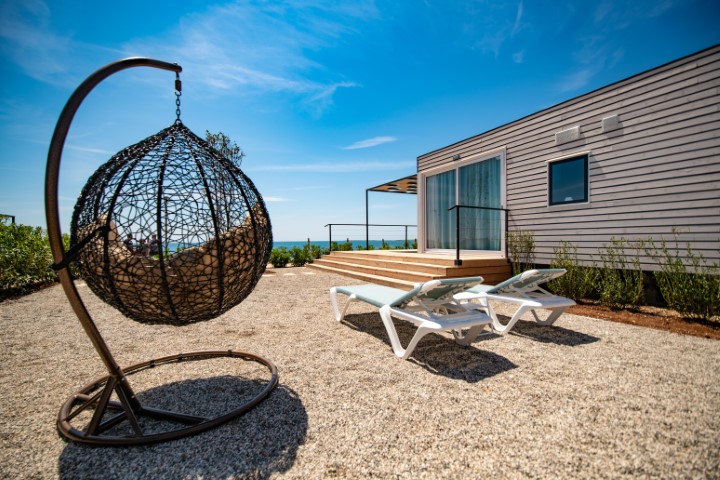 The change of entourage was followed by a change of name, which now more closely reflects the new design of the center. The four-star, 65-hectare facility with modern infrastructure and numerous amenities is Arena Grand Kažela (old name - Arena Kazela). After modernization, the resort is intended only for "textile" tourists and no longer has a naturist part.
Extensive plots of land and houses with gardens
In the first phase of the investment, 164 new, luxurious houses, 2 swimming pools, a new entrance and a reception were built. We will also find there new bars and restaurants (especially those near the pool) and numerous amenities.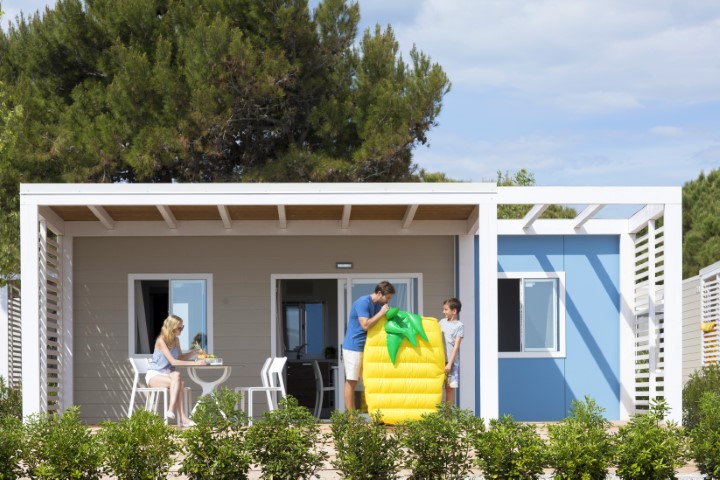 Already this year, guests will be able to choose between 3 types of mobile homes: Camping Villa, Camping Home Green, and Camping Home Next. They all have gardens with a size of 250-300 square meters. The cottages are designed for 5 people, have a fully equipped kitchen, bathrooms with showers, a living room with an LCD TV. Thanks to air conditioning , we do not have to worry about the heat, and we will park the car next to the house. Wi-Fi access was also not forgotten.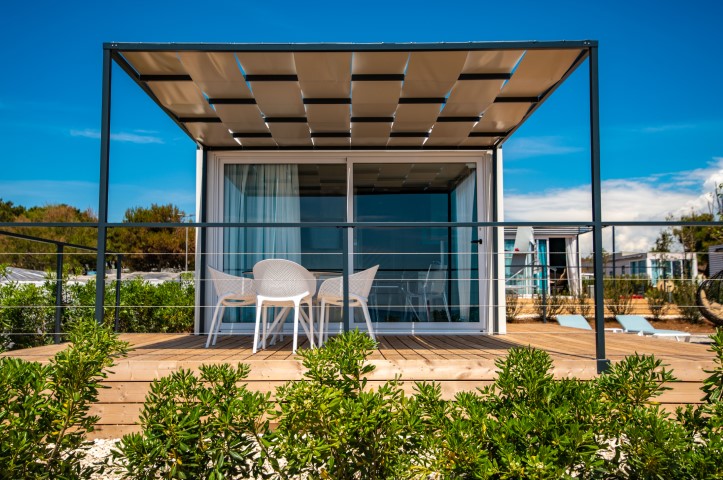 The works started in October are aimed at replacing the old-type houses that still exist here and there with modern mobile homes. In total, 209 houses of this type will be waiting for guests during the season.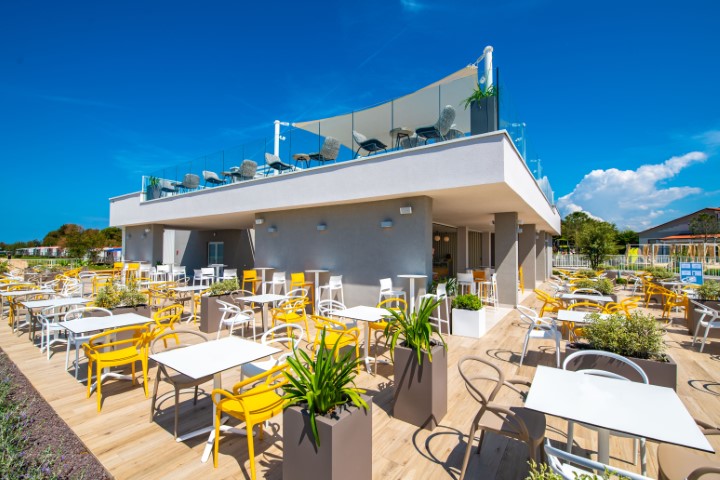 Lovers of motorhomes and caravans will not be disappointed either. There will be comfortable 150-meter plots of land, equipped with electricity, water and sewage disposal, waiting for them right by the sea . A fully equipped, modernized sanitary facility will be located near the plots. A total of 1,230 seats have been planned, including as many as 75 premium class.
Water attractions at the campground
This class of facility cannot miss water attractions! Arena Grand Kažela has a large swimming pool with a paddling pool for children. Nearby you will find sun loungers, umbrellas and everything you need to relax. The newly built Captain Bar offers drinks and an extensive menu. In the pool area there is also a children's and youth club, an amphitheater where events and parties take place, and a playground.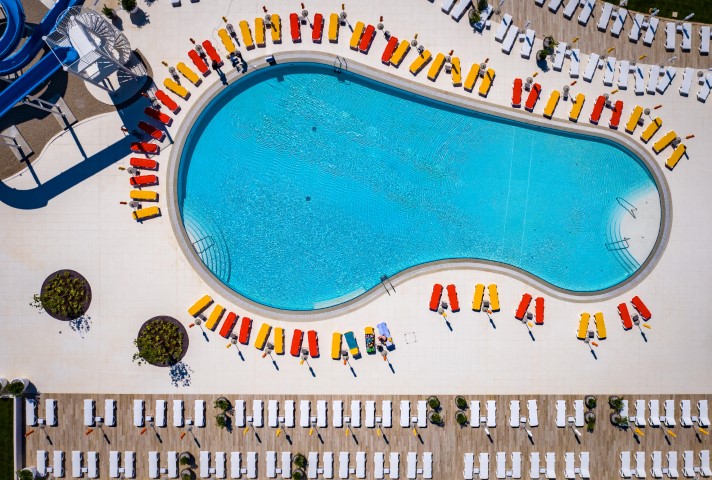 The second pool is located near the houses. Thanks to its unusual dimensions (80 x 4 meters) it is the longest swimming pool in Croatia! It is an ideal place to relax and take a bath - also in the sun. The nearby Breeze Bar offers a wide selection of drinks.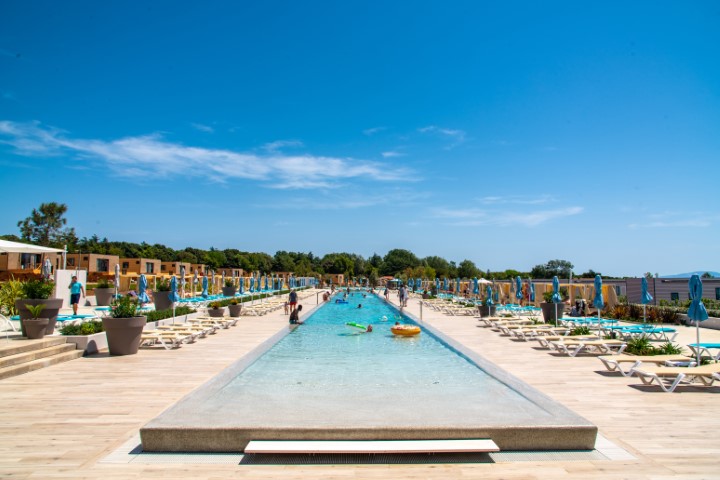 As we also travel to discover local flavors, the Bilina restaurant is definitely worth visiting. The view from the terrace on the Medulin Bay and the islets scattered in the sea is breathtaking. The extensive Sport & Beach Bar Mediteraneo will also be waiting for guests.
If you are planning a holiday trip to Croatia this year, the Camping Arena Grand Kažela is definitely worth visiting. And if you don't have any vacation plans yet, check this address.
A lawyer who loves traveling. Always with a book on the go. I collect memories of the color, taste and smell of every place I visit.
Enjoyed reading this article? Share it!