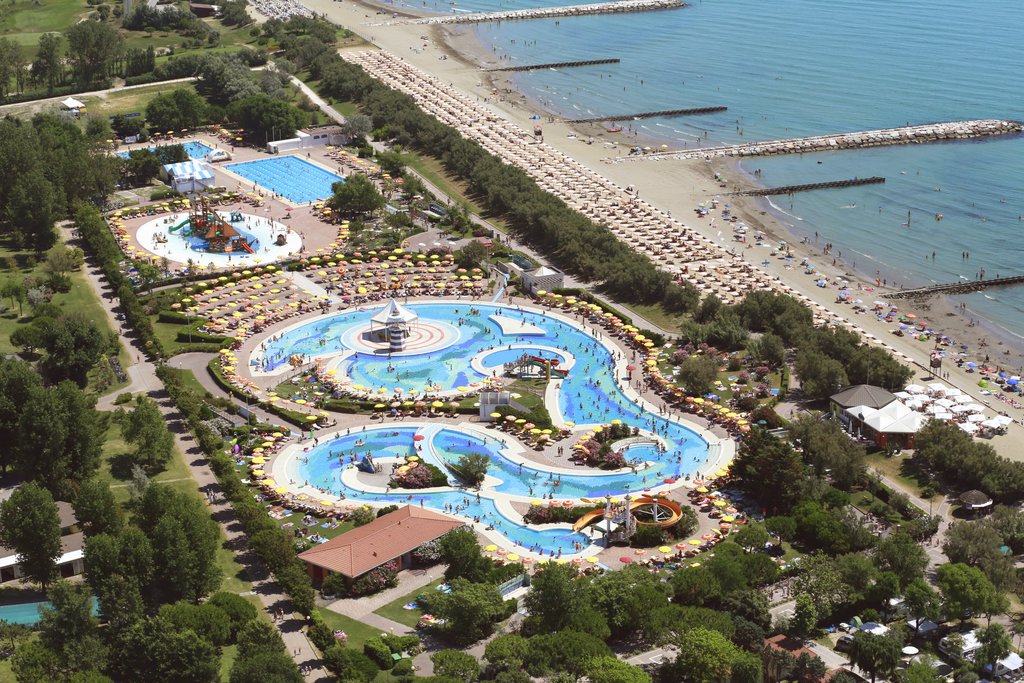 It is never too early to plan your vacation. And if we are going to visit an area that is very attractive for tourists, for example to Veneto, we should not wait too long. The beauty of the Venetian Lagoon captivates so many tourists that even the lack of car traffic does not prevent them from flooding the city with crowds from all over the world. The best way to do this is to plan your arrival well in advance and not forget to book your accommodation. For example at Camping Pra 'delle Torri.
People who love active leisure will like the place. It is a large complex (120 ha) with numerous amenities and a wide range of attractions for all ages. Lush vegetation and a wide range of accommodation options provide vacationers with a comfortable stay.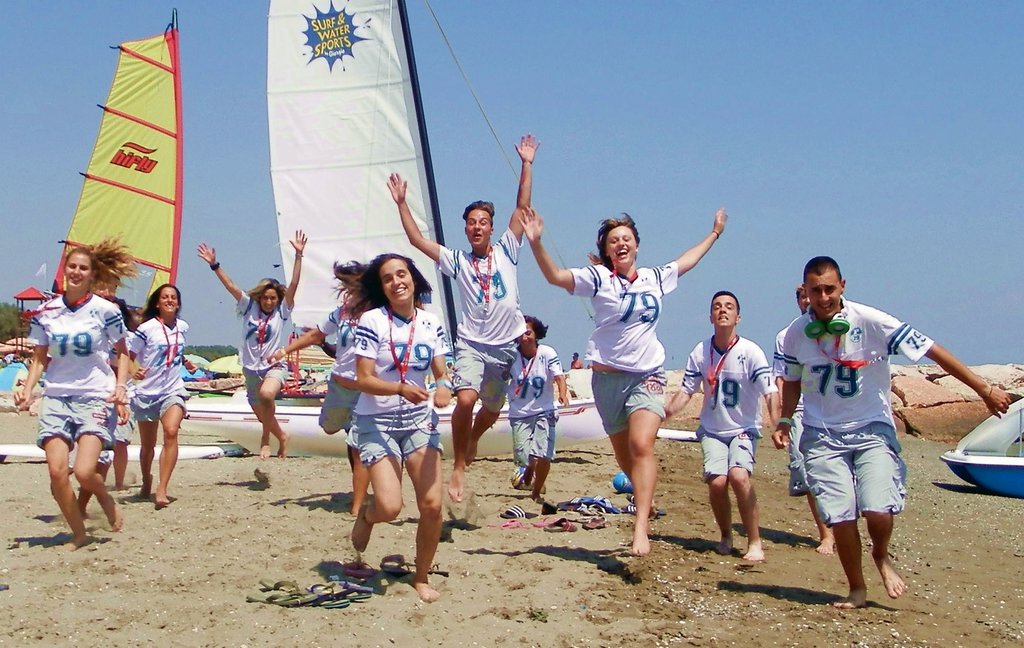 The location itself is a big advantage - in Caorle , near Venice. Guests will spend a great holiday, regardless of whether they decide to explore the sights of the city surrounded by a network of canals, or to relax on site, using the sports fields or the water park located by the sea.
Camping in the vicinity of Venice
Camping Pra 'delle Torri offers access to a kilometer long sandy beach. The infrastructure that awaits tourists is more than rich. Both people looking for relaxation on the beach, sweat toxins and stress on a sunbed, as well as amateurs of physical exertion, having at their disposal a wide range of sports facilities will be pleased. The camping will appeal to lovers of good cuisine (the restaurant menu will include a dish for every taste) and vacationers who like to share every moment with the world. Access to Wi-Fi will make it easier to show off your Italian holidays. And Pra 'delle Torri has a lot to brag about.
That's not all - to say it's camping for children is not to say anything. There is a mini club, playgrounds and numerous attractions in the water park. Properly adapted area around the pools and the pools themselves will provide children with a lot of joy. There is also a team of animators at their disposal, ensuring that little guests are not bored.
Why Pra 'delle Torri?
The campsite has prepared several attractive promotions for the time of the picnic and summer holidays. One of them is a 40% discount for golf enthusiasts , valid from 17/04 to 29/09/2019. The golf course is waiting!
Vacationers who plan to spend a picnic in Italy and want to tan during this time will be interested in the fact that until 30/05/2019 you can use sunbeds and umbrellas free of charge . This applies to both the pool area and the beach area. The pools themselves and the Pirate Island invite visitors also outside the season - the water will definitely be warm. The official opening of the Laguna basin is planned for the middle of the month. Please note that the dates depend on the weather and that when there are organized groups, access to the Olympic and Semi-Olympic swimming pools may be difficult.
What if you took an early vacation and stayed at the campground for more than a few days? If we spend min. 7 nights from 01/05 to 31/05/2019 or min. 10 nights from 31/05 to 30/06/2019, we will get a 10% discount . With the first option, we can also use a voucher for lunch or dinner. The Holiday Center Pra 'delle Torri offers it to guests who stay in the complex for at least 3 nights (voucher for 2 people).
There is one more promotion waiting for customers, especially tempting families with children. Until 22/06/2019 , the stay of children aged 3-5 is free . It should be added that children up to 3 years of age can rest for free throughout the entire opening period of the complex.
The camping offers spacious pitches for campers, trailers or a tent. Tourists can also choose a bungalow of various standards (e.g. with two bedrooms and two bathrooms) and a mobile home with several types of equipment - from the most modern to the standard. Each house consists of a living room with a kitchenette, toilet, bathroom and has a terrace.
People who prefer a luxurious holiday at the campground will probably pay attention to the apartments. They are located in a green area, have an outdoor terrace, a living room with a kitchenette and a sofa bed, two bedrooms and one or two bathrooms.
A writer by profession, a passion of a cat. One day he will see what is behind the Urals - good to Vladivostok. So far, when he can, he enjoys the sun of the countries of southern Europe. And it's also fun;)
Enjoyed reading this article? Share it!