Poznań - the city of love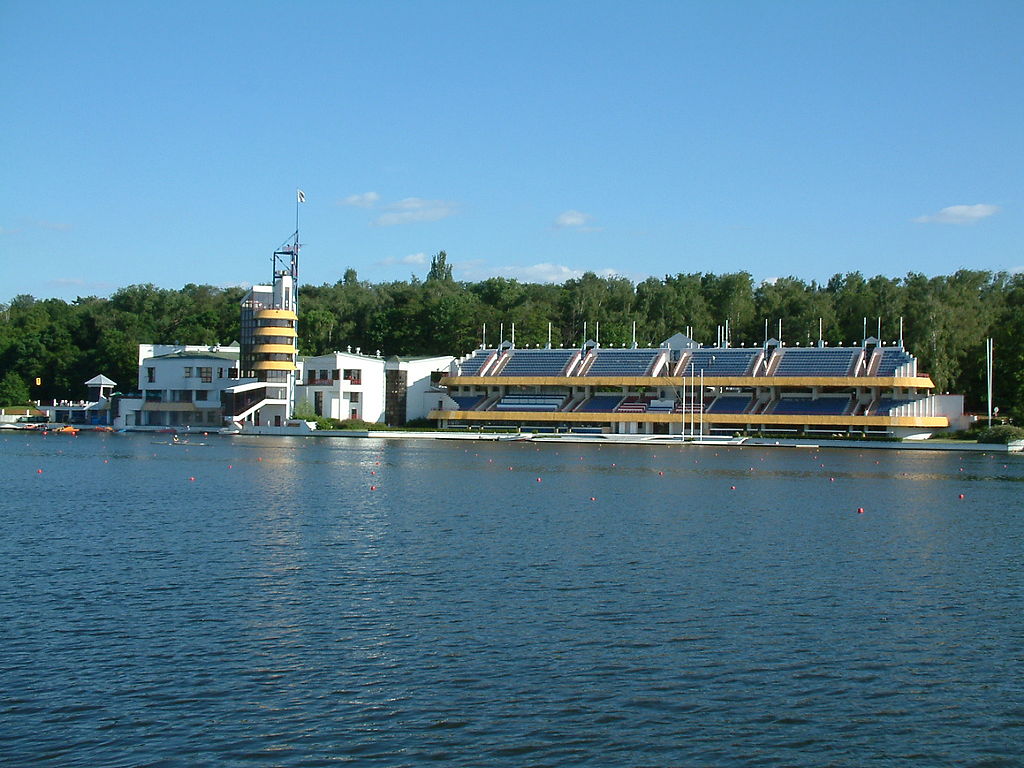 "You see others, you don't know yours" - the old proverb fits like a glove when we talk about Polish tourist attractions. You don't have to go abroad to admire the wealth of monuments or the beauty of lakes. Among others, we are waiting for in the historic capital of Greater Poland.
According to the statistics, Poznań is the fourth most frequently visited Polish city by tourists. A large percentage of visitors are foreigners, and if a survey were to be conducted, it would turn out that a large percentage of Poles have never been to Poznań. It's a bit sad, especially when you think about how much the city has to offer to tourists.
Maltese Baths
In the very center of Poznań, there is a huge attraction both literally and figuratively. On the shores of Lake Malta, there is the largest and most modern recreation and sports complex in Poland - Termy Maltańskie. As many as 18 pools await water lovers, and after swimming, you can relax in the sauna or Spa.
One of the four thermal zones is the Sports Pools with a swimming pool for synchronized swimming, diving, diving, etc. There is also a 10-meter jumping tower and a 50-meter Olympic swimming pool. Water attractions can also be found in the Aquapark with 16 pools and 13 slides of various difficulty levels. This place is loved by both children and adults - the latter can combine business with pleasure and take advantage of the brine pools or jacuzzi.
We will know the proper meaning of the words "relaxation" and "rest" in one of the 14 rooms of the Sauna World. In the zone, outdoor and dry saunas as well as aromatic and steam baths are prepared for guests. There is also a relaxation room (tepidarium), salt and snow caves and an outdoor swimming pool.
The last zone, SPA 1306, is intended for everyone who wants to pamper the body and soothe the senses. In 17 rooms of the best equipped Spa in Poland, you can undergo rituals such as Hammam, Rasoul or Ayurveda.
Poznań not only for holidays
The Malta Lake is an attraction in itself, but it attracts visitors to Poznań not only because it is a beautiful reservoir. It houses MALTA SKI , a year-round sports and recreation center. In winter, it tempts with skiing and snowboarding, and in the summer - with free Summer Cinema, playgrounds, playing mini-golf, sliding down the slope on pontoons, summer toboggan run and a whole lot of other attractions. You can use the Adrenaline roller coaster all year round. There are many eateries around the center, and the free time of residents and tourists is made more pleasant by concerts, festivals and sports competitions.
Poznań is an important point on the business map of Poland. Many trainings, conferences and fairs take place here - almost 40% of tourists visit the city for business purposes. However, the vast majority just want to relax here.
The most occasions, of course, are in the summer. Kupała Night will take place soon (June 21). It is an exceptionally romantic event - as befits a celebration of love - and at the same time an attempt to break the Guinness World Record. At 10.00 p.m., the sky in Poznań will be lit up with hundreds of lanterns, and before that, participants will be sent wreaths, fire shows and a series of concerts.
Overnight in the most beautiful part of Poznań
The city is well prepared to welcome tourists - there are several dozen hotels and other accommodation facilities. There is also an offer for people who prefer to stay at the campsite. On the Maltańskie Lake there is the only camping in Poznań - Camping Malta . Those who choose it will be close to all local attractions. The Maltese Baths can be reached within 10 minutes, and MALTA SKI is a little further (approx. 1.3 km). From the campground to the zoo can be reached on foot in 5 minutes.
An adult's accommodation costs from PLN 20. The campsite is 4 km from the city center and 3 km from the Old Market Square. The railway station is 4.5 km away.
"You see others, you do not know your own, you do not know what you have" ... Maybe this year, instead of abroad, we will go to Poznań?
A writer by profession, a passion of a cat. One day he will see what is behind the Urals - good to Vladivostok. So far, when he can, he enjoys the sun of the countries of southern Europe. And it's also fun;)
Enjoyed reading this article? Share it!