Prlekija - Slovenian Tuscany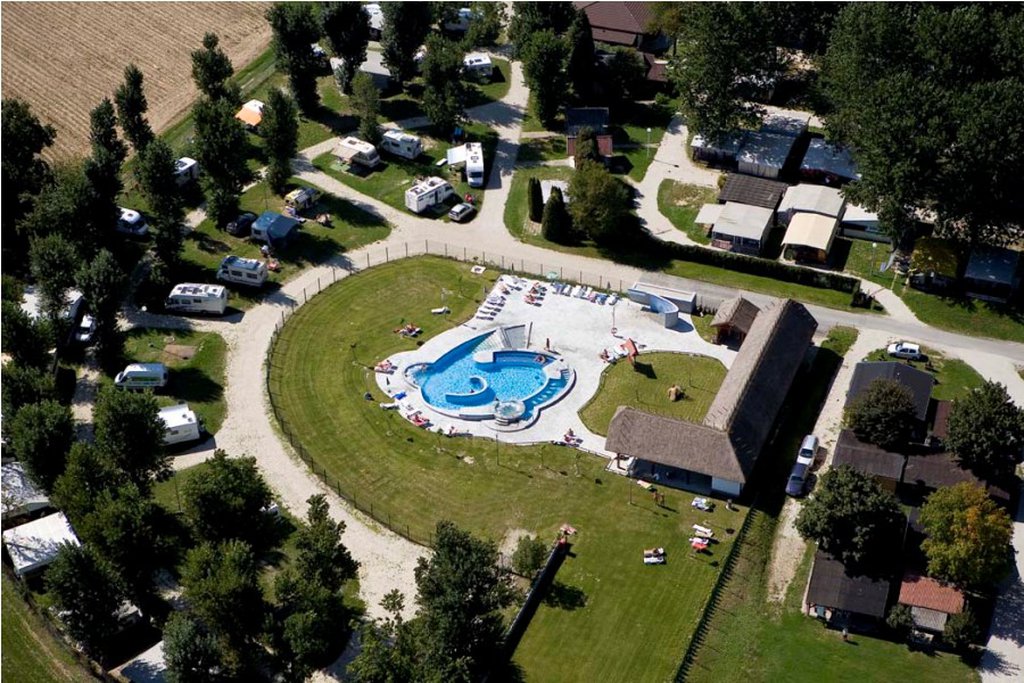 The Prlekija region of Slovenia reminds many people of Tuscany because of its rolling hills covered with terraced vineyards. It is situated on the border with Croatia and Austria, picturesquely stretched between the Mura and Drava rivers. Its main city is Ljutomer, the heart of the country's most famous wine region. Tourists like Prlekija not only because it is exceptionally beautiful. The inhabitants of the region are outgoing and friendly people who approach visitors with great kindness.
Rest in such a place will give everyone energy. Talkative people, delicious local cuisine supported by white wine and a few drops of pumpkin seed oil, which is added to every salad, and wonderful landscapes that can be admired during long trips. Sounds like a recipe for the perfect vacation ?
Camping near the thermal springs
If you love nature, want to relax surrounded by greenery, enjoy the singing of birds, peace and quiet, then Camping Sončni graj is for you. It is located in the immediate vicinity of Ljutomer, in the town of Veržej, by the Baths of Banovci. Cycling enthusiasts have a lot to show off - there are numerous bicycle paths in the area, including routes leading along the vineyard route.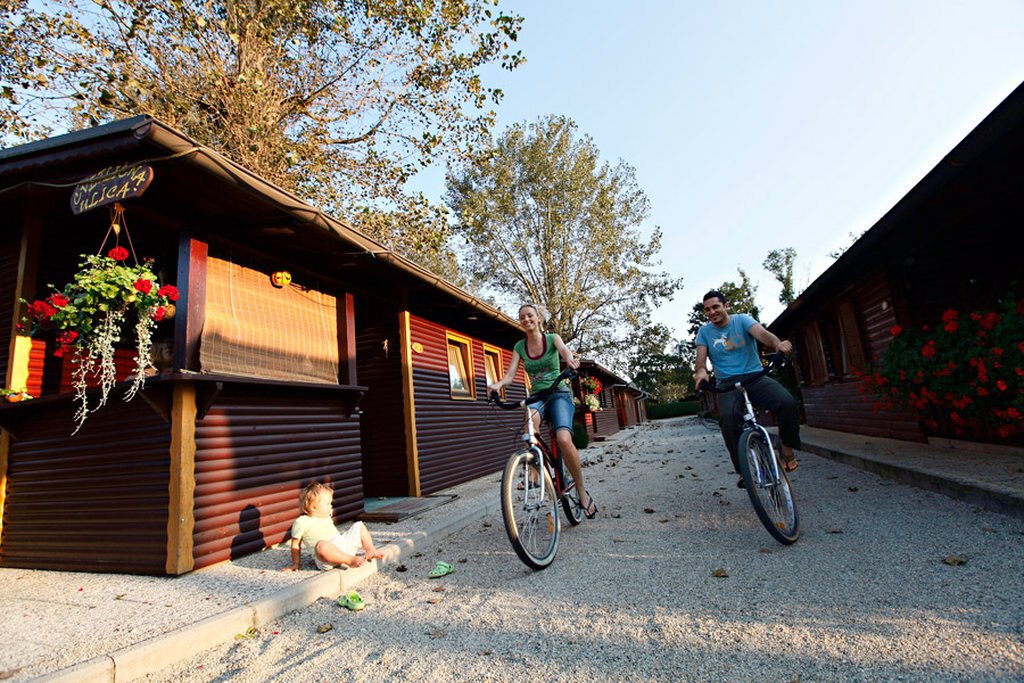 The campsite is located approx. 7 km from the motorway exit. It is a green, quiet place where you can relax and forget about stress. It is waiting for guests from April to November. Those who prefer independence can keep their camper on a paved lot with a sanitary and electricity connection. In turn, vacationers who prefer more comfort (or simply without their own four wheels) have at their disposal cozy holiday homes with a kitchenette, bedroom and toilet. There are also places for caravans and an area for tents.
Active recreation - not only in the water
Camping Sončni gaj meets the needs of enthusiasts of active recreation . There are several courts (including volleyball), a place to play tennis, as well as a gym, jacuzzi and sauna. Adults swim in the large outdoor pool and the second indoor pool with waterfalls. The little ones, on the other hand, can splash in the shallow (up to 30 cm deep) children's pool. There are also two appropriately adapted slides waiting for them. In addition, numerous animations are organized for the youngest. Every day, little guests can expect something interesting, some other fun that will draw them in completely.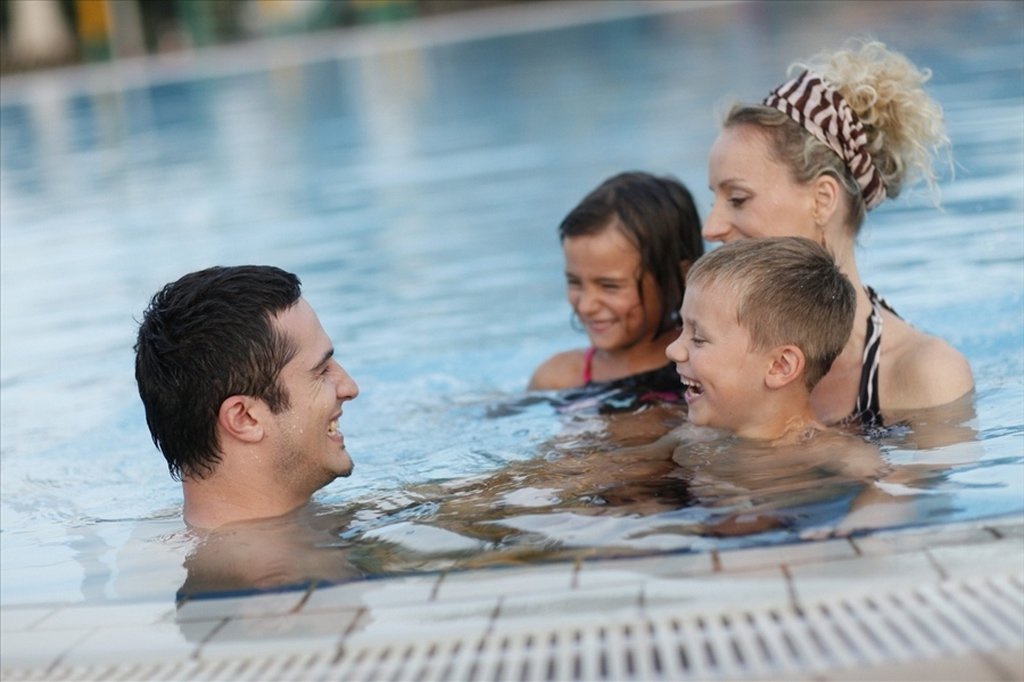 Lovers of regional cuisine will especially like a stay here. There is a restaurant on the campsite that many guests remember with bliss in their eyes, returning to the moment when they were sitting at one of the tables. The menu includes standard and safe dishes such as dumplings, as well as dishes for connoisseurs, such as stuffed stomach. There is also no shortage of sweetness in it. It is worth trying the pride of Prekmurje , or "gibanica", considered the national dish of Slovenia . It is best to order local mead or local wine with your meal. The choice is wide, from a white semi-dry called Renski Rizling, through dry - or in better years - sweet - Šipon (furmint), to light red Cviček.
Campsite guests have access to the attractions in the immediate vicinity of the Terme Banovci water park . They are happy to use the services of the complex, including treatments in the field of biological regeneration. They relax in a bath (including Turkish, Finnish, herbal baths), during massages or during romantic baths for two. It is worth emphasizing that natural products are used in the care treatments - individually selected for each type of skin.
What other attractions can we find at the campground? Vacationers can spend a nice time, incl. learning to dance, pottery, knitting or handicrafts. There are also cooking workshops and a number of excursions - including visits to local beekeepers.
There is a dedicated area for lovers of naturism on the campsite (50 places). Guests who like to sunbathe without embarrassment can feel completely at ease there. Apart from an equal tan, Sončni gaj offers its guests a rich animation program.
A writer by profession, a passion of a cat. One day he will see what is behind the Urals - good to Vladivostok. So far, when he can, he enjoys the sun of the countries of southern Europe. And it's also fun;)
Enjoyed reading this article? Share it!