Project # PajeroCamper4x3 - travel reports - A lake like a sea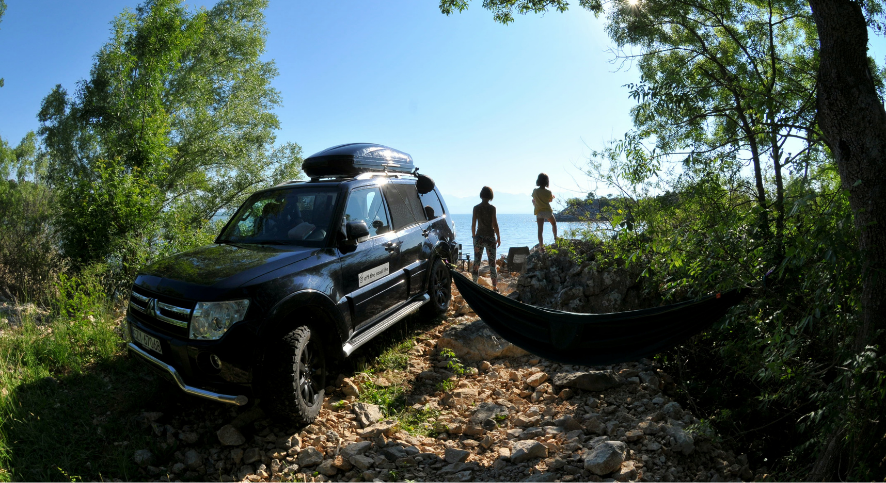 I have not yet written in such a place, during this trip.
We sleep in our Mitsubishi a few meters from the lake. On the opposite shore, you can see Albania. We decided to stay one more night in Montenegro.
The last stage is today's 80 km of narrow roads from the capital towards the border. The shoreline of the lake is deceptively similar to the sea. The islands, located in the vicinity of the rocky coast, add charm and a misleading feeling.
The road led along the slopes of steep mountains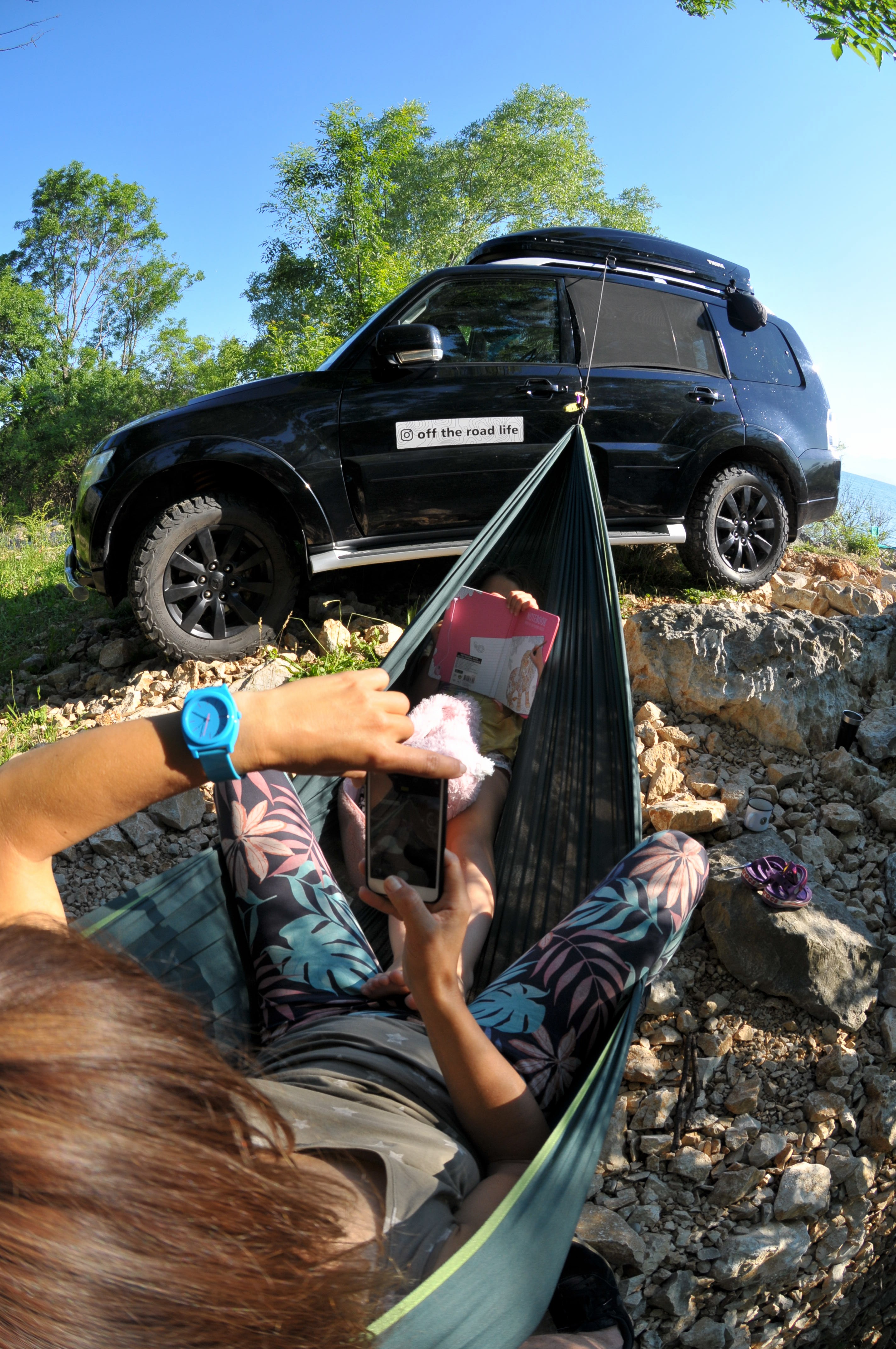 At some point, we decided that the place is magical and the camping will complete the day.
Relatively efficiently, we discovered a rocky headland covered with sharp, large boulders. Metal to the touch. The last dozen or so meters of "parking" a bit problematic; worth every price :)
We level the car on the phone application, which shows the level in every plane, nothing fancy but it works great. Our Zosia is responsible for this part of "docking": every evening.
Unusual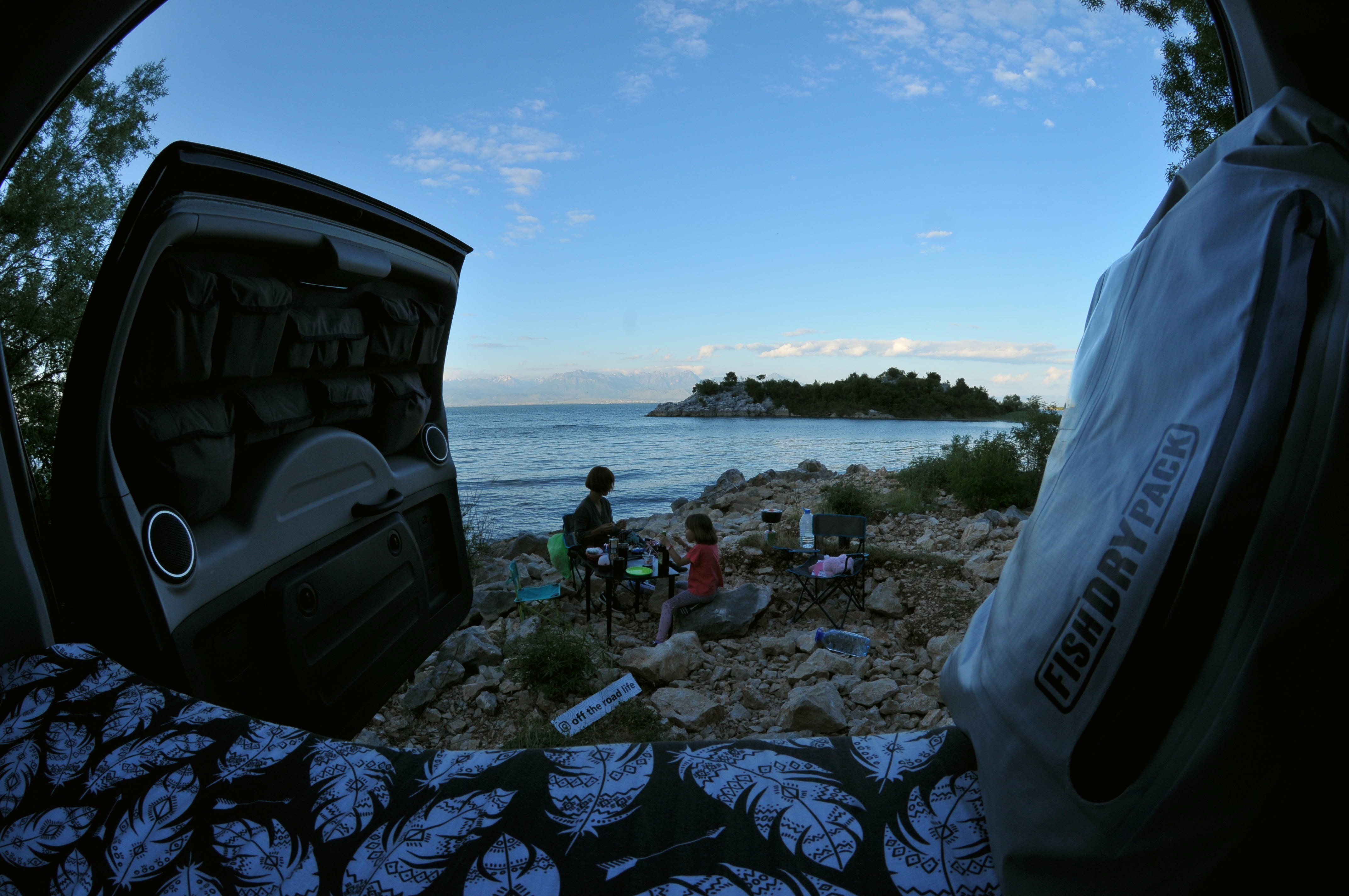 We set a timelapse, the frame of which leaves a lot to be desired, but nature overshadowed my imperfection.
Delicious dinner, Mitsubishi "turned" into a bedroom. A warm night is coming, so we give up VentForVan grilles and glass down, the rear door wide. Of course, Asia made pull-on mosquito nets.
Stars….
Such traveling could be called demanding, lacking sufficient comfort, and even burdensome. The three of us find some kind of peace in this; uncertainty of the night is a percentage of adventure, isolation and close contact with nature…. these are additional aspects that appear automatically during the # PajeroCamper4x3 project
Author: Darek Anioł Engel
Photo: Darek Anioł Engel
Design: # PajeroCamper4x3
Mitsubishi Japan Motors Bielsko
We have created the CampRest portal for people who value freedom and travel on their own.
Enjoyed reading this article? Share it!