Project # PajeroCamper4x3 - travel reports - Children on the way ...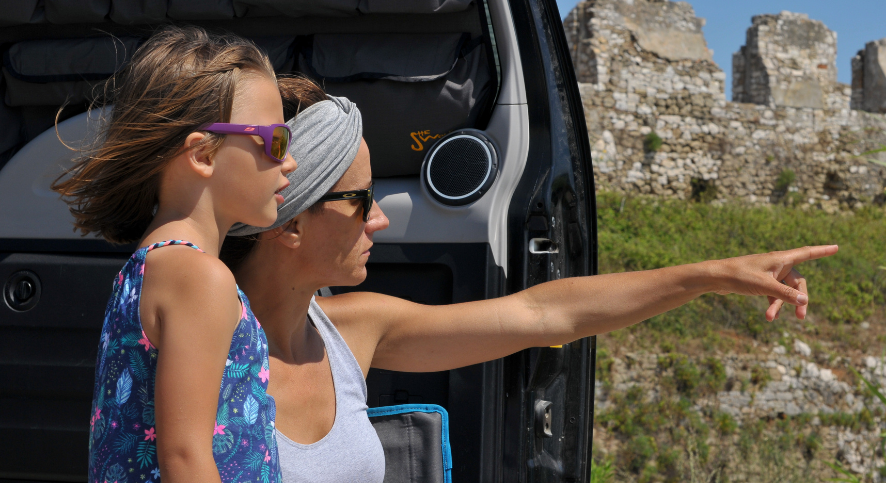 A wild journey like the one we are just experiencing brings many surprising twists of "action".
They are the taste of life which, no matter what we do, goes on and on; does not stop.
Exactly the same, but probably quite different from the children's perspective.
I am far from saying that our family is special. We have our problems, secrets and unsettled matters. We often cannot cope with the hardships of everyday life. Anger, stress and unnecessary words. Of course, we are also accompanied by amazing, unique moments. The ones that we will tell you many times with pride and emotion. Places that only have a common denominator for the three of us. Stories that will always make you laugh; but only us.
Situations, people encountered, dirty houses, problems, lack of breath, wet clothes, handshake, crying, intimacy and silence that we will not be able to convey to anyone.
Sophia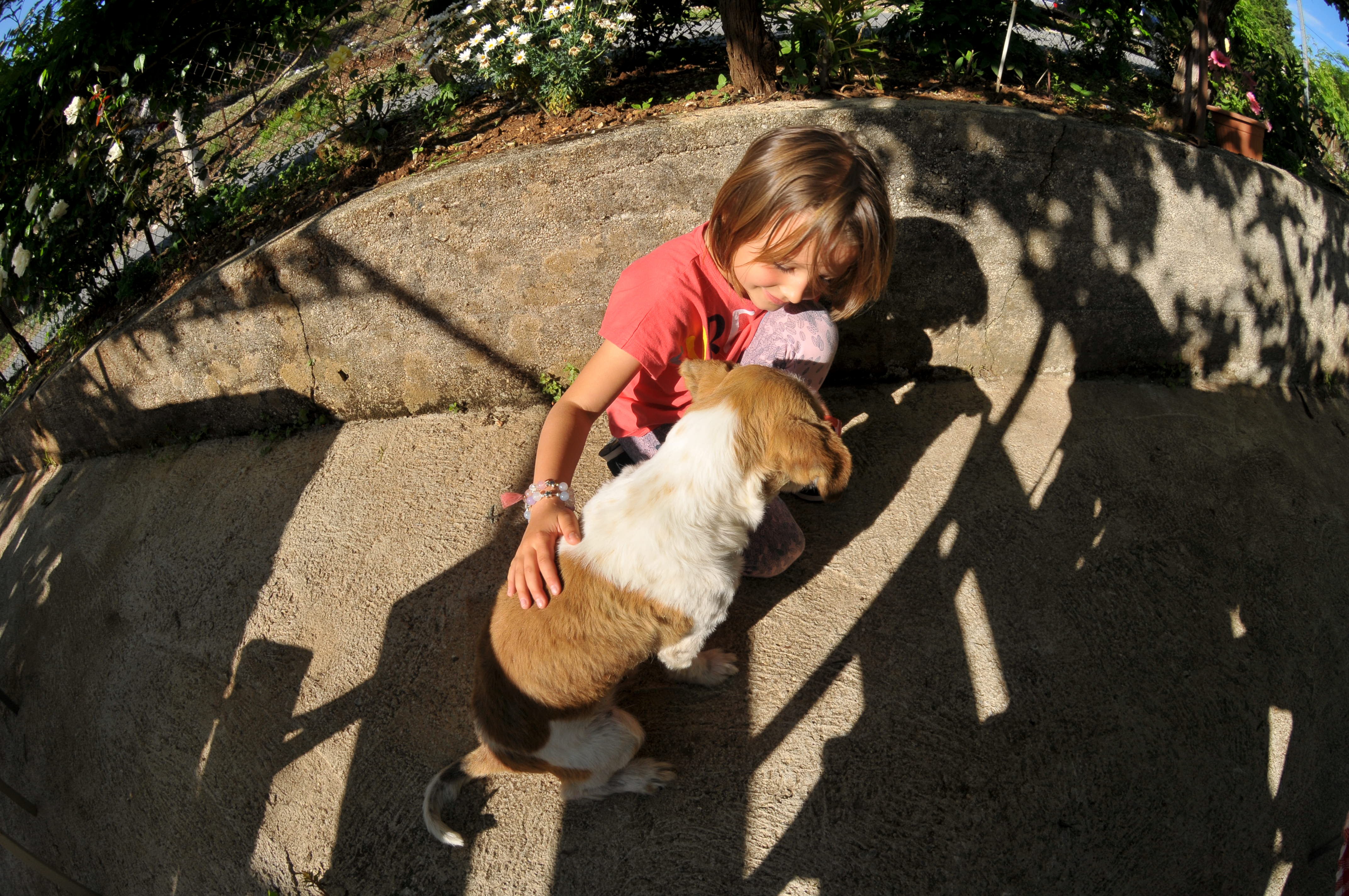 For his average father, he is a phenomenon, a mystery, a curiosity about life and love.
For us, he is an amazing baby on the go. Difficult, related to a small space, heat or cold, boredom, lack of comfort (or searching for it in difficult places), he endures with an upturned forehead.
Understands that sometimes you have to. Understands that sometimes you can't. He understands parents' problems and is able to react to it all.
She is sensitive. Has trouble concentrating. He learns patience very slowly (like daddy).
Surprisingly, it is indescribable how he sincerely enjoys and emotionally explores new places, sounds, the world of animals, and with the curiosity, albeit a considerable distance, of new people he meets on his way.
More than once, she tells me to breathe slowly as she sees that my patience is far behind me. He hugs Asia when her head hurts. He has empathy, which affects our family in a slightly different way than in adults.
She is brave. She washes her hair in a cold river. It swims well. He climbs trees. He paints, sculpts….
All this allows her to last, change and deal with every surprising day on the road.
Time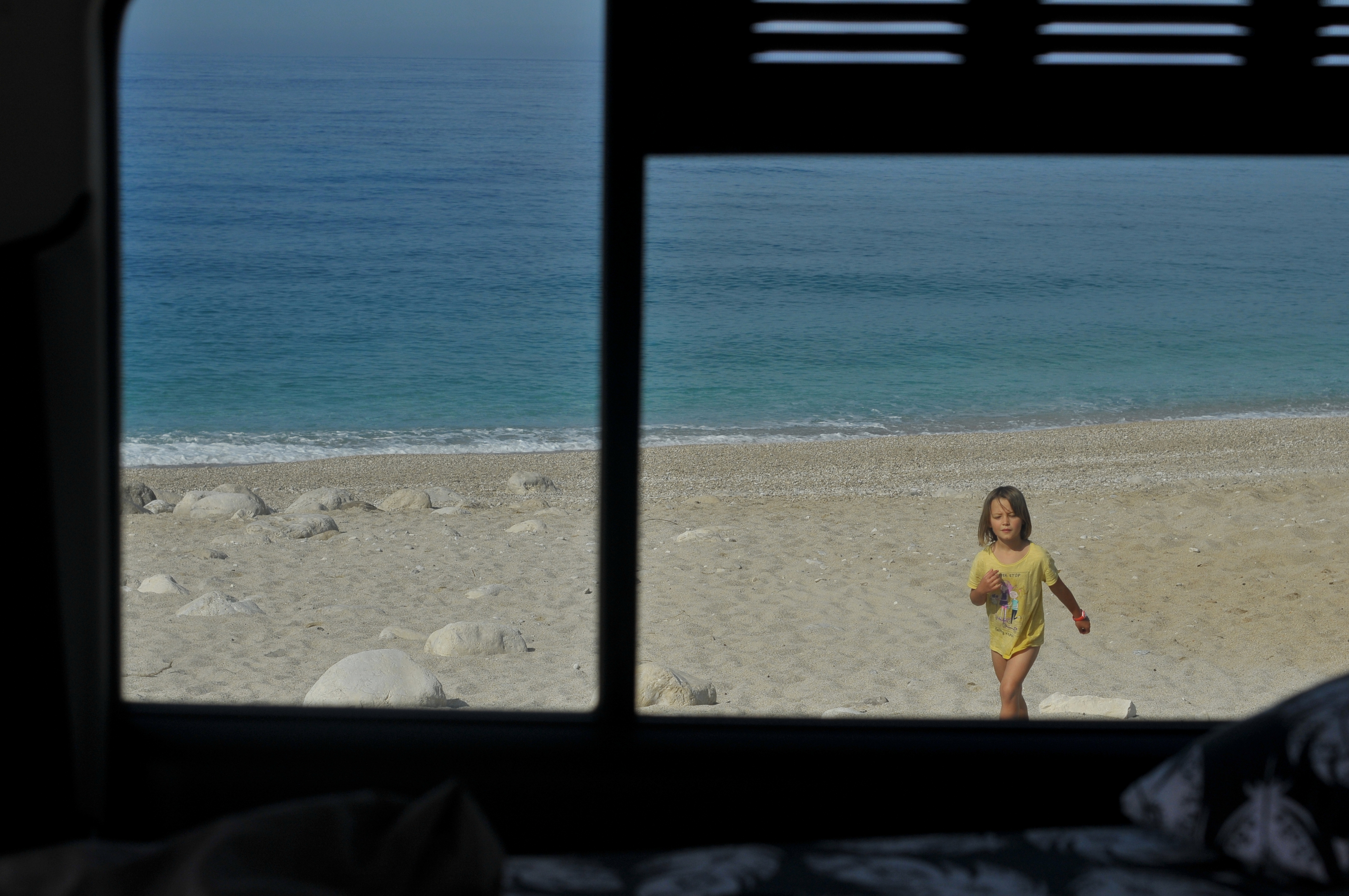 We wanted to give her this time. The # PajeroCamper4x3 project is dedicated to our daughter. We want her to see how much this or that decision can bring. We try to show her not to be afraid to decide otherwise. We left, leaving our home for some time, our "urgent" matters, responsibilities and everything that usually stands in the way of making our dreams come true. We took up the challenge.
The uncertainty of tomorrow concerns us all. The road, and in it, we simply have a tangible awareness of it every day. We get up and we do not know where we will close our eyes the next night. We want our Zośka not to wonder if she can take a nude bath in the lake at night. Is dancing among people a cause for confusion? To spit and whistle. Her legs were scuffed and she knew how they stung in the sea water. She liked the wind against her face; she could tell if it was cold or warm. She would count the stars of the next night in a forest full of animals, she could name the sounds of animals only by listening. She screamed in anger, laughed loudly and could see the beauty she meets every day. She breathed it, did not pass it, saying that there was no time now ...
Travel can do a lot. Breaking a sequence of schemas is the beginning of change. Our family needs them. We are over 50 days in the next journey of our lives. The current journey for better us.
We're; and we try to be better than ourselves.
Author: Darek Anioł Engel
Photo: Darek Anioł Engel
Design: # PajeroCamper4x3
Instagram: OffTheRoadLife
Mitsubishi Japan Motors Bielsko
We have created the CampRest portal for people who value freedom and travel on their own.
Enjoyed reading this article? Share it!