Project # PajeroCamper4x3 - travel reports - summary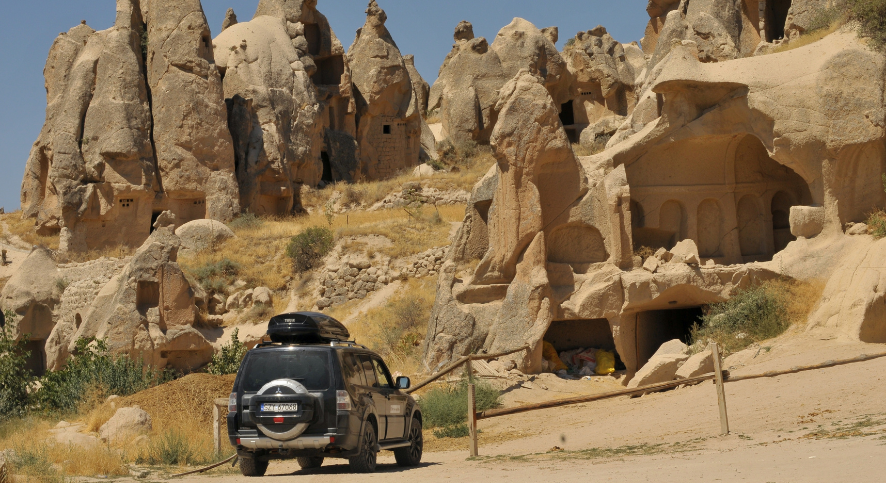 Another month of our trip is passing.
We are in Turkey in close proximity to Syria. We continue to the east as far as the border with Armenia and Georgia.
Coming in a kind of circle in Turkey, we finally cover over 4,300 km in this country.
Towards Europe
Heading again towards Europe, we visit Bulgaria, Romania and enter Moldova and the independent Transnistria. When visiting both capitals, Chisinau and Tiraspol, we spend some time in these pro-Russian climates, the extraordinary Moldavian wines and Transnistrian Kvint - cognac help.
Romania, Serbia, Hungary and Slovakia again. Except for empty spaces, rivers and lakes; we visit each of the capitals. In Serbia, by chance, we come across a beer festival and our road is pleasantly long ...
Without major excesses at the borders, apart from long discussions with officers on the "eastern" borders (Moldova and Transnistria), the entire expedition safely reaches the starting point, i.e. Żywiec.
Tally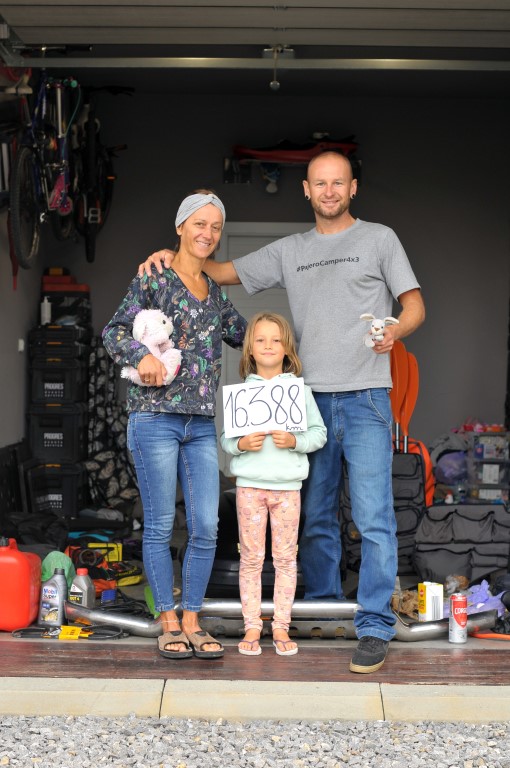 Summarizing our activities, we visited 15 countries, crossing 22 borders at the same time. We spent 100 days and nights in our Mitsubishi Pajero in great comfort :)
We visited 12 capitals. We bathed in 5 seas.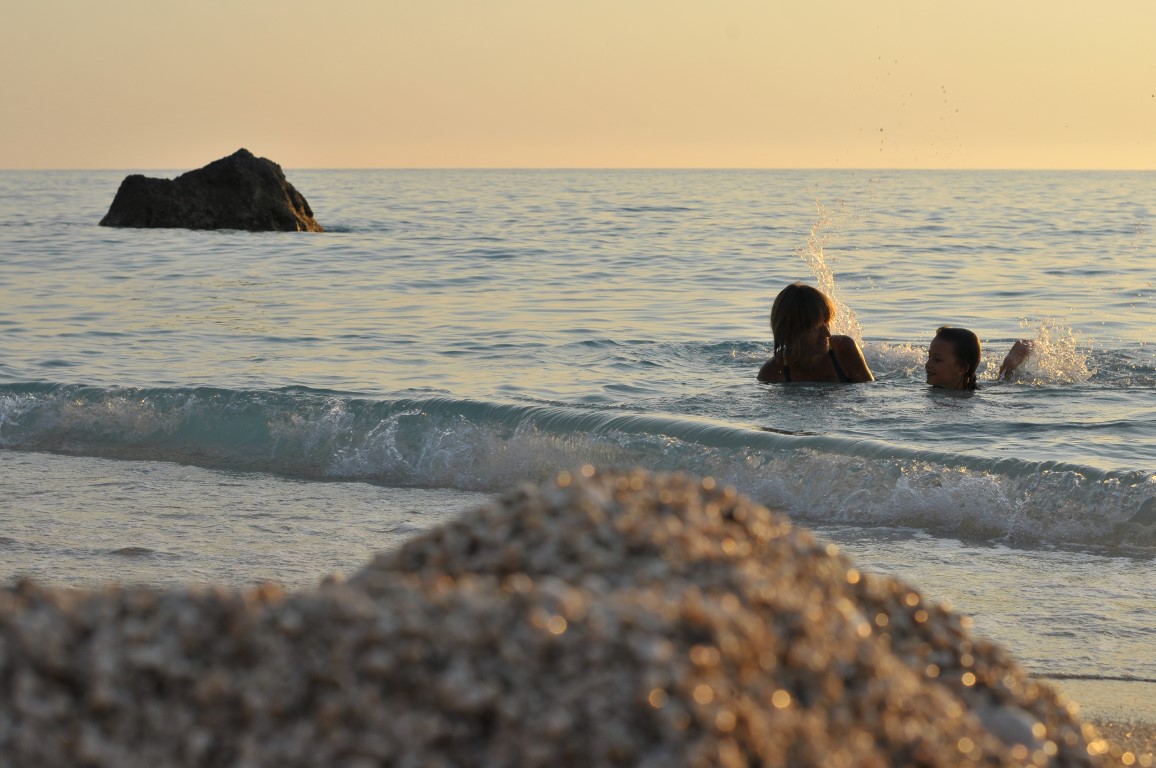 We burned (shameful) 1,682 L of diesel. Average fuel price 1.1 Euro / 1 L.
The average fuel consumption of our roadster, including hundreds of serpentines, high passes and offroad is 10 L / 100km. Accommodation cost nothing for it !!!
Thoroughly counting the trip, we spent on fuel, food, pcr tests, oil change in Turkey, sightseeing, beer, wine, other attractions and all the rest (for 3 people and Pajero) 3,666 euro = 16,500 PLN
We came back convinced of the correctness of the decision made.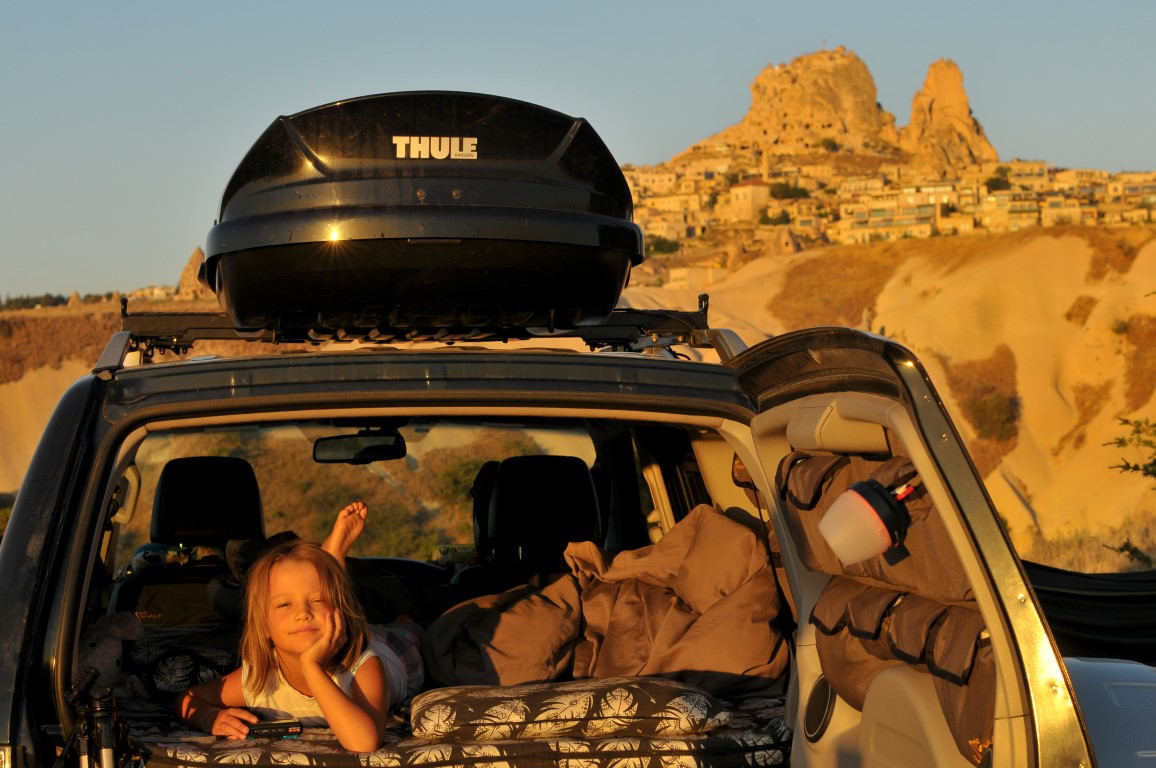 This road, these days, places and time have not changed us diametrically. They confirmed on several points. They bared others. They showed our weaknesses. The project gave us some lessons. Many emotions, different perspectives ... it strengthened us and allowed us to reach the strengths of our family.
Adventure is an adventure.
Now dreams and ...
Author: Darek Anioł Engel
Photo: Darek Anioł Engel
Design: # PajeroCamper4x3
Instagram: OffTheRoadLife
Mitsubishi Japan Motors Bielsko
We have created the CampRest portal for people who value freedom and travel on their own.
Enjoyed reading this article? Share it!