Residence Village - relax in the shade of pine trees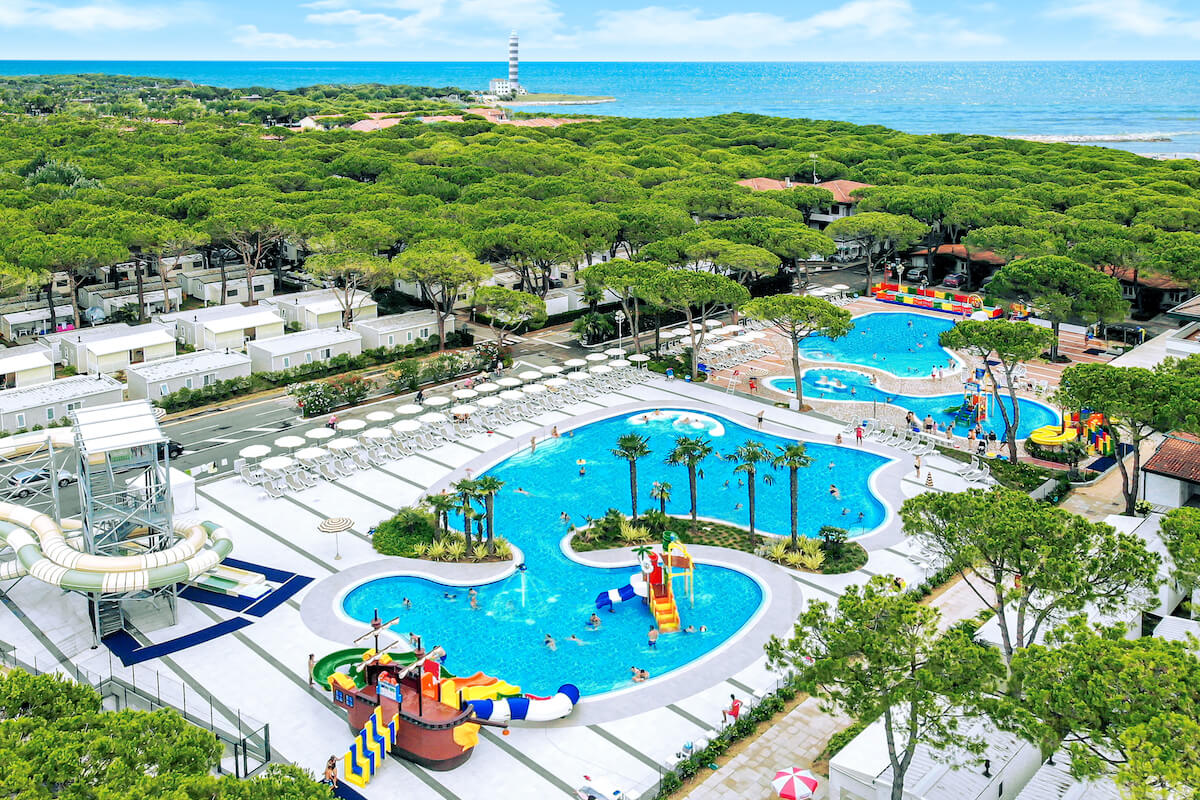 An air-conditioned room or a shaded lot? Camping by the sea or on land? These are important questions, especially when you are planning a holiday abroad in the summer. Check the Residence Village offer!
Do you like relaxing in comfortable conditions? If so, you are sure to browse the offers of modern resorts before a holiday in a warm country. You choose medium or large ones, well-equipped, with air-conditioning in rooms or bungalows and a wide range of other amenities. If you are going to Italy, pay attention to Residence Village. It is a holiday facility that you can confidently issue a five to. Not only because it's a 5-star camping.
Overnight at the Residence Village campsite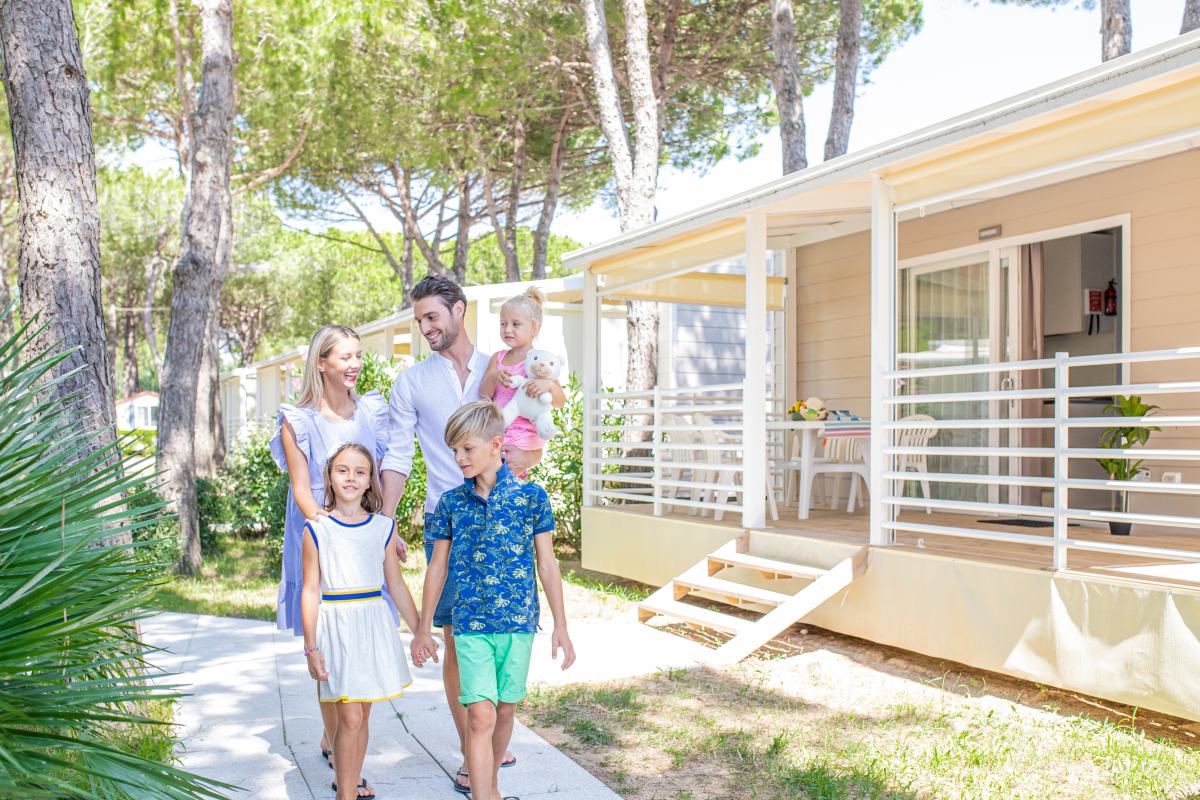 The center is located in Cavallino-Treporti, an area that is very popular with tourists visiting Italy. If you dream of a wonderful Italian vacation, this is the perfect place. Modern mobile homes, bungalows and caravans for rent are waiting for those willing. Even the most demanding will love the cosily furnished apartments. On the other hand, caravanning enthusiasts will be satisfied with spacious plots where they can park a camper or leave a trailer. Let's not forget about lovers of accommodation in a tent - they will also find something for themselves.
The accommodation options offered by Residence Village should be given more attention as they fully deserve it. It is a holiday camping, open from May to September. Consequently, you will rest on it at times when the sun is hanging high in the sky. During the season, there will be times when you only think about taking shelter in the shade of trees. People who rent houses and apartments have nothing to complain about - just turn on the air conditioning. They can also relax on the covered veranda or terrace with a cool drink in hand.
What about the tourists who chose a plot? The pitches intended for this group of holidaymakers are located in a pine forest. Guests are guaranteed not only blissful shade even in the hottest heat, but also aromatherapy in a way. After all, it was not without reason that pine trees were planted in the streets in ancient times. It provided shade for walkers and filled the air with a refreshing note of pine needles. On the one hand, it is not necessary to look for a reserve, since there are beautiful trees right above your head. On the other hand, while relaxing in this region, it is worth going about 70 km to the east and getting to know the Regional Nature Reserve River Stella. It is a nostalgic place where time has stood still. You must visit them.
A shade at the campsite - a holiday in Cavallino-Treporti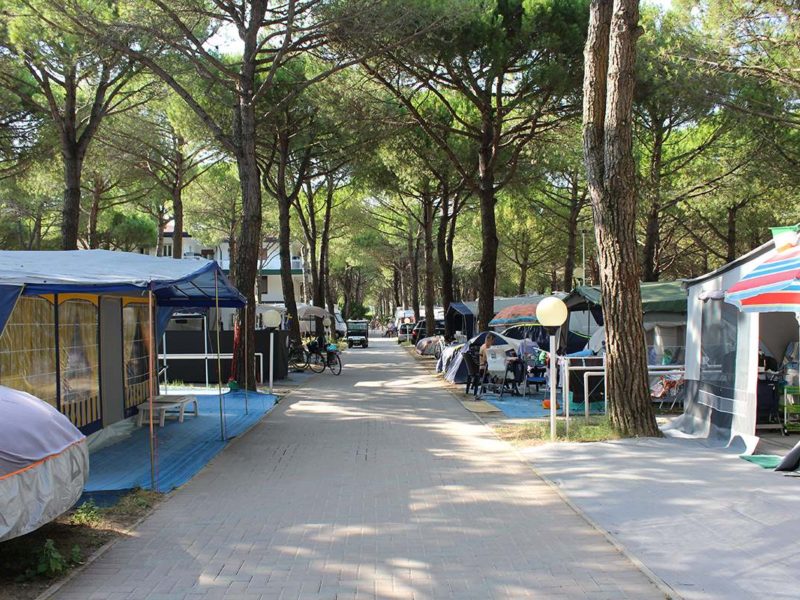 I must admit that choosing this campground is a hit for everyone who wants to enjoy a vacation under the Italian sun. First of all, Residence Village is located right by the sea, which is why it is loved by sunbathing, swimming and water sports enthusiasts. The beach is private and very well-kept, and the water is warm and clean (Blue Flag). In high season, it is bustling with life, as is the camping swimming pool complex. They have different depths, so whoever wants to, can wade along the shore, relax in the jacuzzi, swim for recreational purposes or enjoy water attractions. There are a lot of them here and they are prepared not only for the youngest. Anyway, here everyone will feel young, both in body and spirit.
As you can see, there are several ways to cool down at Residence Village. Water lovers can splash in the pool or in the sea. Sun loungers and umbrellas are available on the beach. Even if they choose a blanket, the fresh sea breeze will make them pleasant to lie on the golden sand.
Let us return to the topic of the pine forest. You can see at every step that the landscape architecture has been really taken care of. Everywhere, absolutely everywhere you will come across smaller or larger shrubs or beautifully planted flower beds. Abundant vegetation ensures intimacy for vacationers (which is especially important in the camping part), and besides, it decorates the space as little as possible.
Residence Village for the summer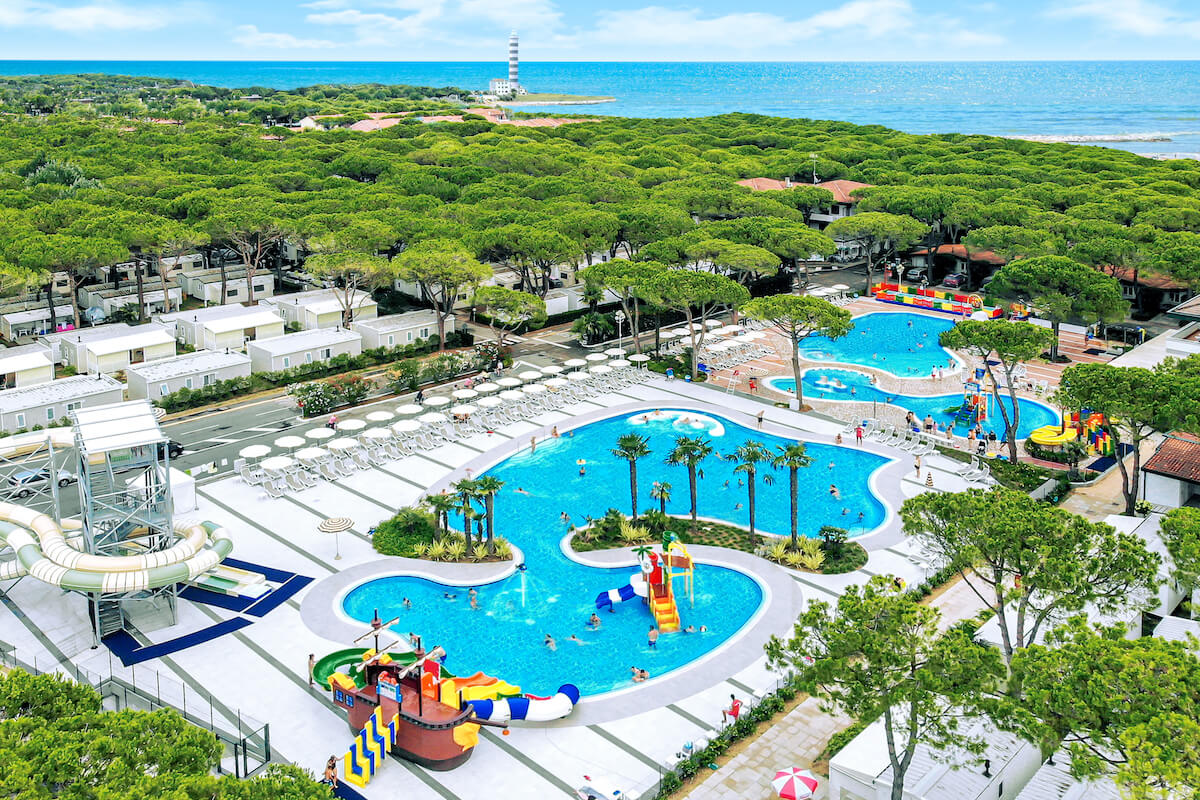 On the Cavallino-Treporti coast you will find many facilities with a really great offer. Honestly, wherever you stay, you will enjoy your stay. Nevertheless, Residence Village has a lot to attract. It tempts with the ubiquitous greenery, a swimming pool complex, excellent food in the restaurant, animations for children ... It is long to mention its advantages. Better to just book accommodation here and come with your significant other, children or a group of friends.
A writer by profession, a passion of a cat. One day he will see what is behind the Urals - good to Vladivostok. So far, when he can, he enjoys the sun of the countries of southern Europe. And it's also fun;)
Enjoyed reading this article? Share it!