Rome - the perfect destination for the holidays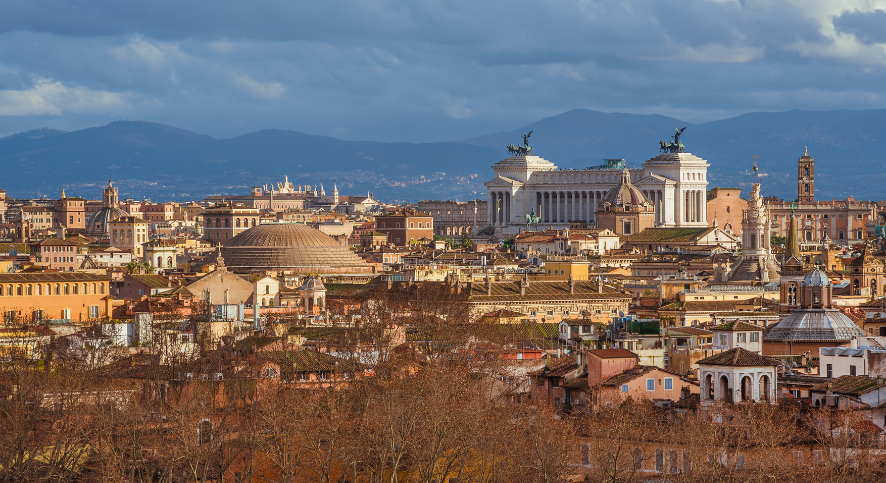 Less than 70 years ago, a movie was made about a princess who decided to take a break from royal life. The heroine played by Audrey Hepburn ran away from her duties straight to Rome. She had fun, enjoying the charms of the Eternal City. No wonder, because in summer it is fabulously beautiful. But Rome is also a great place to stay in winter. Perhaps a few years ago someone would be surprised, but today many people already know that it is a great idea. Hear why it is worth coming here in December!
Advantages of a winter vacation in Rome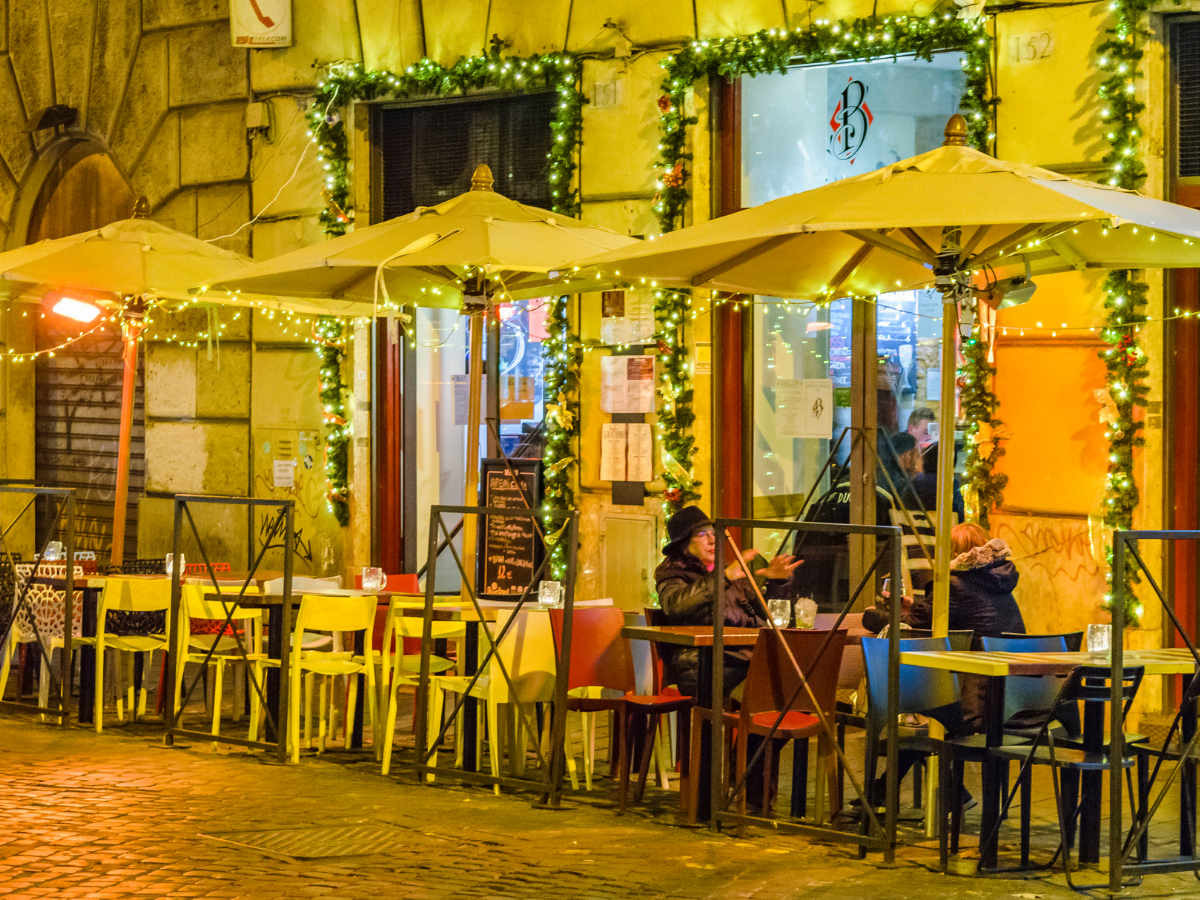 Apart from the tourist attractions that are hard to count, Rome attracts tourists with its atmosphere. Unfortunately, it attracts very effectively, which means that in the season you have to take into account the crowds on the streets. In restaurants. In parks. In and next to the monuments. In other words, absolutely everywhere. In contrast to the sunny summer, winter is much calmer and just as nice. It's easier to find a free table in a restaurant - there will still be queues to popular places, but shorter. In addition, we will take a lot of wonderful photos that show something more than other people.
In winter, it is also looser in holiday resorts, which makes it easier to find a good spot. When it comes to overnight stay at the campground, some facilities close after the summer or not much later. But we are talking about the Eternal City , one of the most popular cities in all of Italy. This means that we can find holiday offers at any time. For our part, we recommend staying at Roma Capitol, Baia Holiday campground. It has a lot to offer for guests who visit it on holidays or spend the New Year's Eve in it.
Roma Capitol - accommodation with a view of Rome
Location is one of the greatest advantages of the facility. It is located in Ostia Antica, the Roman district belonging to the oldest areas of the city, and surrounded by greenery. So close to important tourist points, yet away from the hustle and bustle. The air here smells of pine needles.
Not surprisingly, for a resort in such an attractive location, Camping Village Roma Capitol enjoys great popularity among visitors to the Eternal City. Willing people come here at any time of the year, including winter. Plots and well-equipped, comfortable mobile homes await them. Speaking of the latter, it is impossible to ignore the enticing offer that the campsite has prepared for guests planning to spend Christmas here or to welcome the New Year. The organizers will make sure that the holidaymakers do not miss anything. During the holiday season, they intend to organize a number of interesting events. Certainly there will be something to remember.
Lots and mobile homes in Roma Capitol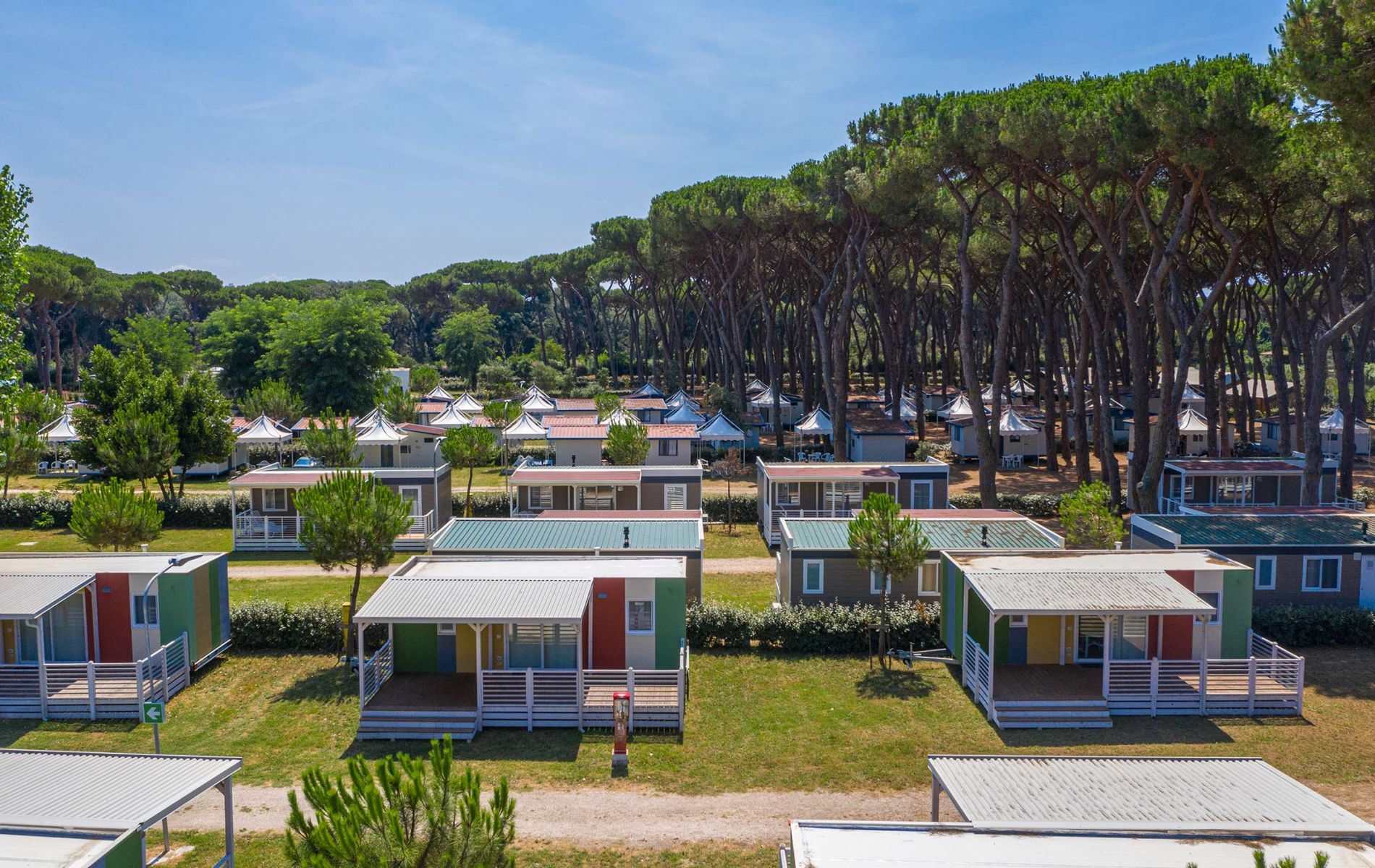 Winter in Italy is much milder than ours, but at night temperatures drop quickly. Fortunately, the mobile homes that can be rented then have a heating system. In addition, they have everything you need, from a kitchenette (stove, fridge, etc.), and ending with Wi-Fi or TV.
The camping invites guests with their pets - it is a dog- friendly resort . They can stay both in caravanning pitches and in bungalows and mobile home's (for an appropriate fee). They have to leash all over the area, but they have designated beaches and showers for themselves. It is worth noting that along the paths there are dispensers for hygienic bags. Upon arrival, pets will receive a special welcome kit created as part of the campground's cooperation with a producer of well-known Italian pet food.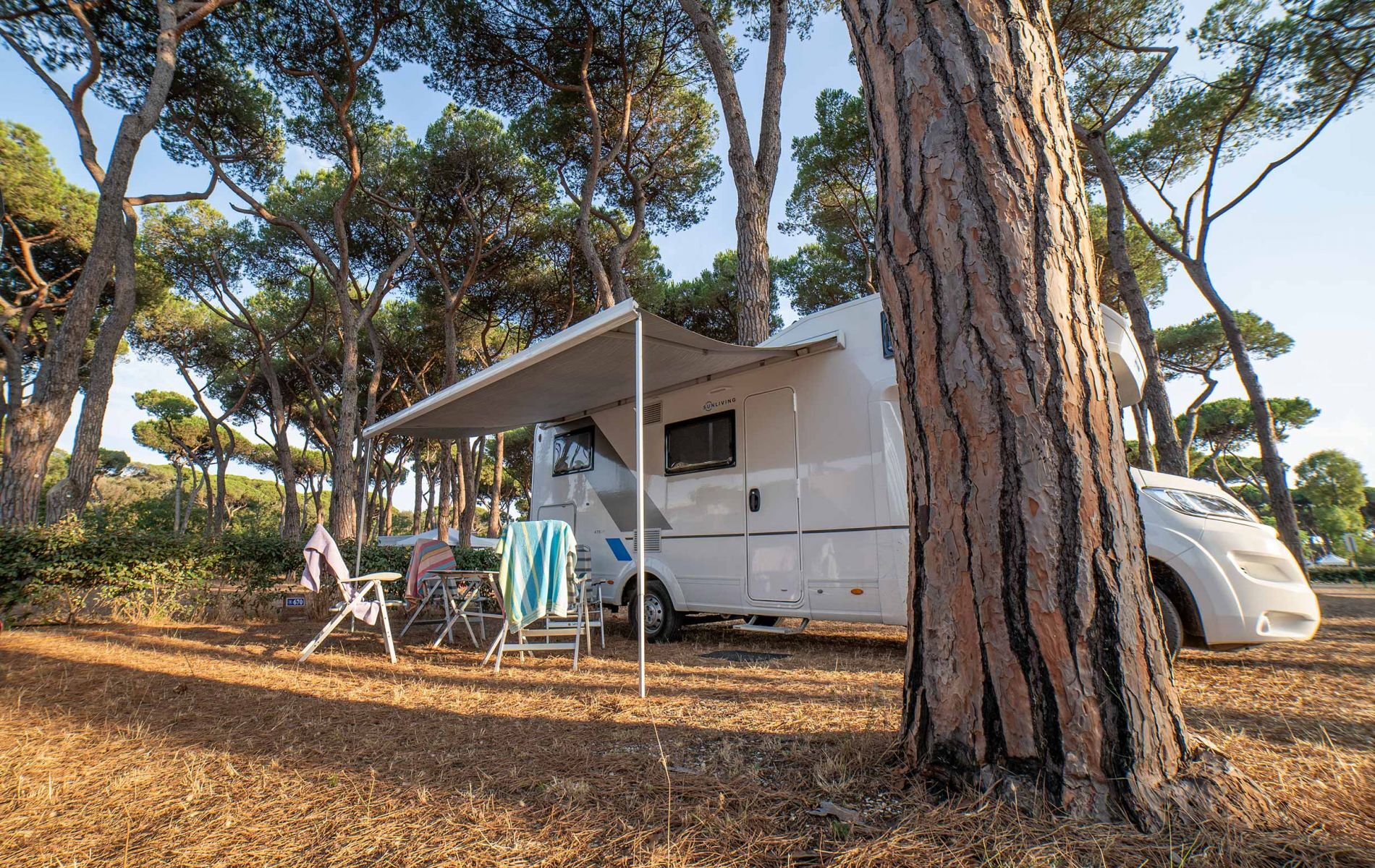 Those interested in winter holidays in Roma Capitol can stay in the lot. In addition to trouble-free access to Wi-Fi networks, they have at their disposal, among others heated toilets. As in the option of accommodation in a mobile home, insurance is included in the price when booking 7 or more nights. There are no booking fees for arrivals for up to 6 nights.
Rome in a winter setting
Some attractions will be closed in winter, but there are also all-year-round attractions. For example, there is the Cinecitta film town in the immediate vicinity of the campsite. It is located approximately 500 meters from the metro station bearing the same name. The trip will be a fascinating journey back in time. There are decorations from sets of films such as "The Passion" by Mel Gibson or "Gangs of New York" by Martin Scorsese. We will see the palace of the Chinese emperor, the monastery from the movie "The Name of the Rose" and the interior of submarines. For example, "Ben Hur" or the aforementioned "Roman Holiday" with Audrey Hepburn were filmed in the town.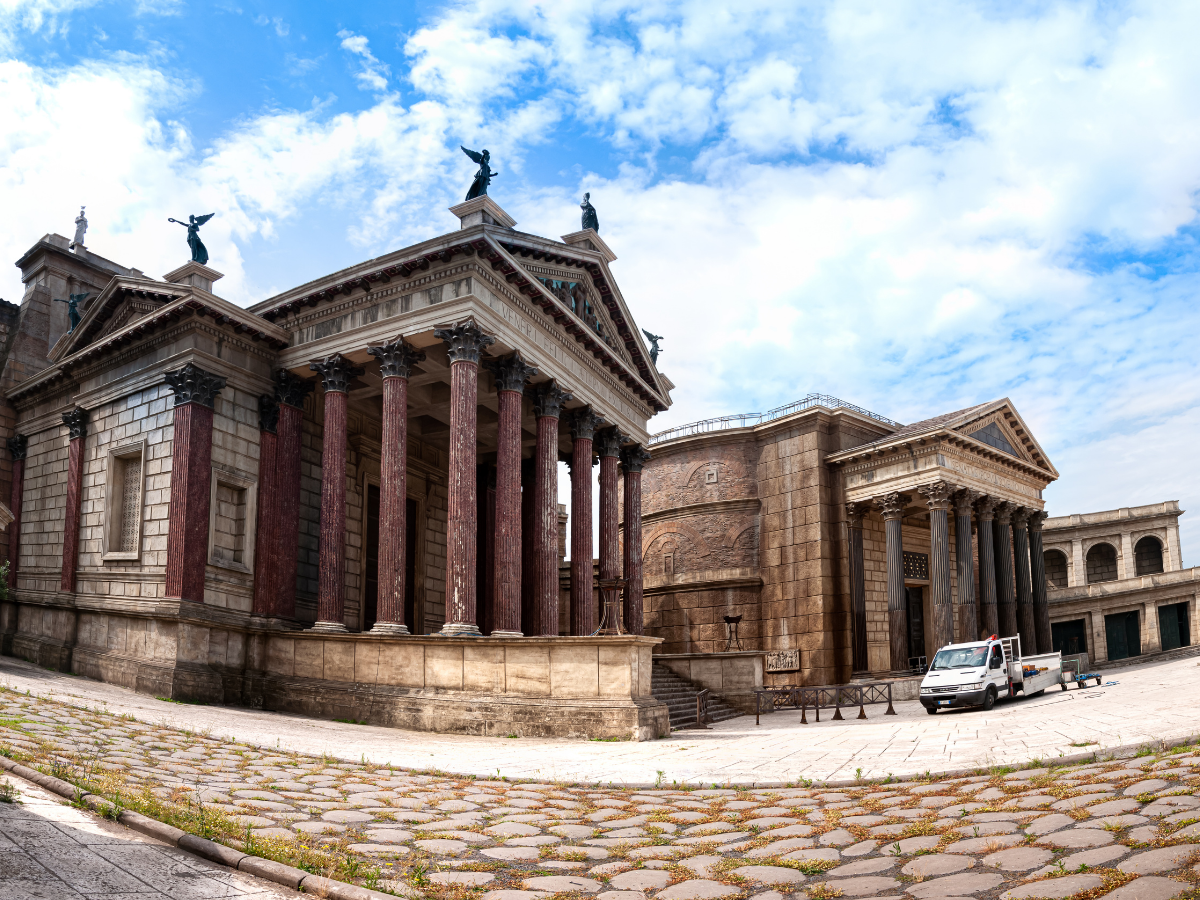 Approx. 55 km from Rome lies Rainbow Magicland, an amusement park with many attractions for visitors of all ages. It is worth getting to know him, especially when relaxing in the Eternal City with children. Toddlers up to 100 cm tall can enter for free.
These are just a few of the many attractions that await winter tourists. See for yourself how great you will have fun here at the end of the year. Visit the Roma Capitol on Christmas or come and celebrate the coming of the new year. We assure you that it will be an unforgettable time.
A writer by profession, a passion of a cat. One day he will see what is behind the Urals - good to Vladivostok. So far, when he can, he enjoys the sun of the countries of southern Europe. And it's also fun;)
Enjoyed reading this article? Share it!