Sailing in Sweden - see what attractions Sweden has to offer in winter!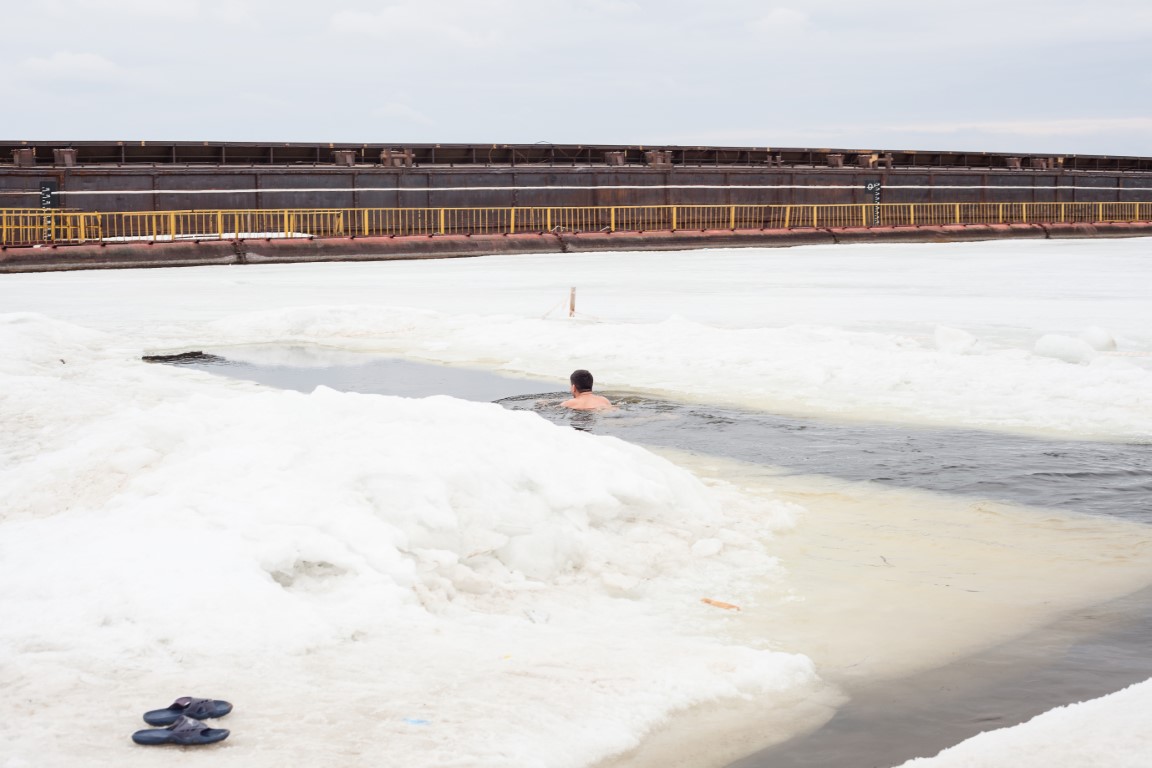 A trip to Scandinavia - especially to Sweden - is a great option for those who want to admire the wild nature and breathtaking landscapes up close. It can also be a good destination for sea lovers who would like to plunge into the cold waters on the other side of the Baltic Sea in winter.
What attractions does Sweden offer in winter? 
Many people associate Sweden with the land of eternal cold, and at the same time - with beautiful, wild nature and picturesque views. Most tourists go to this country in summer when temperatures are slightly higher. Many of them then decide to go on trips to the floodplains of rivers or on hikes along the coasts of the country. However, it is worth remembering that Sweden also has a lot to offer in winter - sightseeing and admiring nature can be combined with, for example, sea fishing, which is practiced by more and more Poles. Swimming in the cold water of the Swedish coasts can be an interesting alternative to sea in Poland.
There are many more ideas on how to spend a winter vacation in Sweden - the most popular attractions include, among others an overnight stay in an igloo or a winter safari.
Cruise to Sweden: a combination of activities
People who cannot take a longer vacation, and yet would like to go on a short trip, can choose a ferry cruise, e.g. using the Stenaline offer ( https://www.stenaline.pl/do-szwecja/rejsy-turystyczne/ winter-trails ). By the way, they will be able to discover the charms of the sea off the coast of another country.
Tourists who purchase such a trip can count on a busy day. After reaching Sweden, they will take a coach ride through the picturesque regions of Bleking and Skåne. The destination will be a beautiful beach in Åhus on Hanöbukten Bay. It is there that tourists will be able to take a winter bath - of course, after a proper warm-up, carried out by an experienced instructor. After the sea is finished, a moment of rest and a hot drink to warm up, participants will continue their bus tour - not only in Åhus, but also in Kristianstad, where the old Danish fortress is located. After reaching this place, tourists will be able to take advantage of free time in the center. From there, tourists will go to Karlskrona, from where they will take the ferry back to Poland. The trip therefore combines various activities - not only sea fans should be satisfied, but also people who want to visit interesting places and see the winter landscapes of Sweden. And that's it - in one day.
Not only sea
In winter, it is worth going to Sweden not only to sea. Skiing can also be a great alternative - especially since most tourists choose alpine trails in northern Italy for this purpose. At the same time, there are over 200 perfectly prepared ski resorts in Sweden. Sweden is therefore a great destination for ski lovers who avoid the crowds on the slopes and those who are just starting to ski.
Winter holidays can also be spent in… Swedish igloos and ice hotels. This is another attraction typical of the Scandinavian countries. The natural igloos that are formed from the waters of the Tännforsen waterfall are especially worth seeing - when the temperatures drop and the water freezes, ice formations form that will delight every visitor. In turn, in Illua there is an entire "arctic village", located in addition to the shores of Lake Skabram. Willing people can learn there not only how to build an igloo, but also - build their own and then spend the night in it. Specially created ice hotels, where you can also spend the night, are also very popular.
Winter Safari
Another interesting attraction may be the so-called winter safari. Instead of lions and rhinoceros, participants will be able to admire, among others wild reindeer, elk and even lynx and brown bears in their natural habitat. Such trips are organized in the north of the country - for example, near the city of Kiruna, which is also the most northerly city in Sweden. However, this is definitely an attraction for fans of strong sensations, which is why such an option is less often chosen by, for example, families with children.
Therefore, there are many possibilities - which only confirms that it is worth going to Sweden not only in summer, but also when snow covers most of the land.
[sponsored article]
We have created the CampRest portal for people who value freedom and travel on their own.
Enjoyed reading this article? Share it!