What can we repair ourselves in a caravan or motorhome?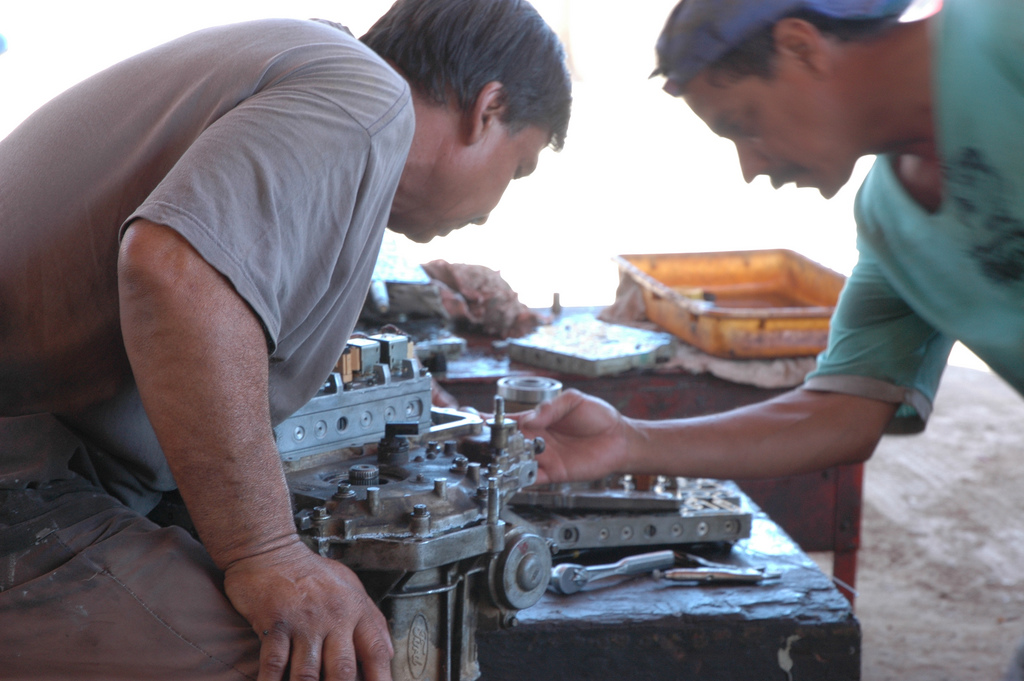 Probably everyone is aware of the considerable costs that are associated with the implementation of certain passions and hobbies. Caravanning, as you know, needs considerable funds - the purchase, operation and possible repairs of campers and caravans consume significant amounts each year. No wonder that many owners of mobile homes on wheels often look for savings where they need to be. By buying cheaper, inferior quality spare parts, we can only do harm. A noticeable reduction in expenses will be brought about by minor repairs carried out by yourself.
At the outset, I would like to warn you - if you want to make simple repairs of equipment yourself, you must have a basic set of tools ( flat wrenches, socket wrenches, screwdrivers will also be indispensable), a DIY line will only make it easier.
We repair mechanics and installation
If our motorhome is already old, and hence - is equipped with relatively simple mechanics, we can without any worries start servicing it ourselves. The replacement of operating fluids (engine oil, coolant) will take several dozen minutes, we will deal with the change of the fuel, oil and air filter a little faster. Most caravans are equipped with a braking system , which, like in a camper, requires not only regular inspection , but also replacement of worn components . Changing the linings in the drum brakes of the trailer and in the rear axle of the camper will require over an hour of work. We will spend a little less time replacing brake discs and pads . Remember about a jack with an appropriate load capacity - when using an ordinary car, we put ourselves in danger (the jack may not withstand the load).
A teenage camper or caravan may very often require multiple repairs to the installation. Broken electrical cables, rotten and leaky water and gas pipes, leaking bodywork or damaged furniture - we will repair it all at our own expense. When starting to improve the gas installation, we must bear in mind the consequences of an unsuccessful repair - escaping gas is a huge danger for users. We will resuscitate the water system much more efficiently - we will replace rotten pipes, rusty bands and clogged filters in a few hours. This will involve the dismantling of many pieces of furniture - at the same time, we will get perfect access to any leaks in the body . Contrary to the opinion of many "specialists", the replacement of a worn, broken refrigerator turns out to be extremely simple. It is enough to buy a new one with appropriate dimensions and install it in place of the old one. It is better to have the repair of the heating in the hands of a professional.
Aesthetics
Long years of intensive use affect not only the mechanics and installations, but also furniture, floors and upholstery . We will replace the worn floor covering on our own, but be warned: it is a time-consuming task that requires a lot of patience. We can change worn covers by ourselves in a few moments, just like broken door handles and shades of wall lamps.
By spending several hours a year on self-repairing a motorhome or caravan, we can easily save several hundred zlotys . The workshop will ask for much more for a similar service. In addition, we will get to know the technical condition of our equipment.
I follow the latest trends in the automotive industry, not only in caravanning
Enjoyed reading this article? Share it!