Slovenian Tuscany - Prlekija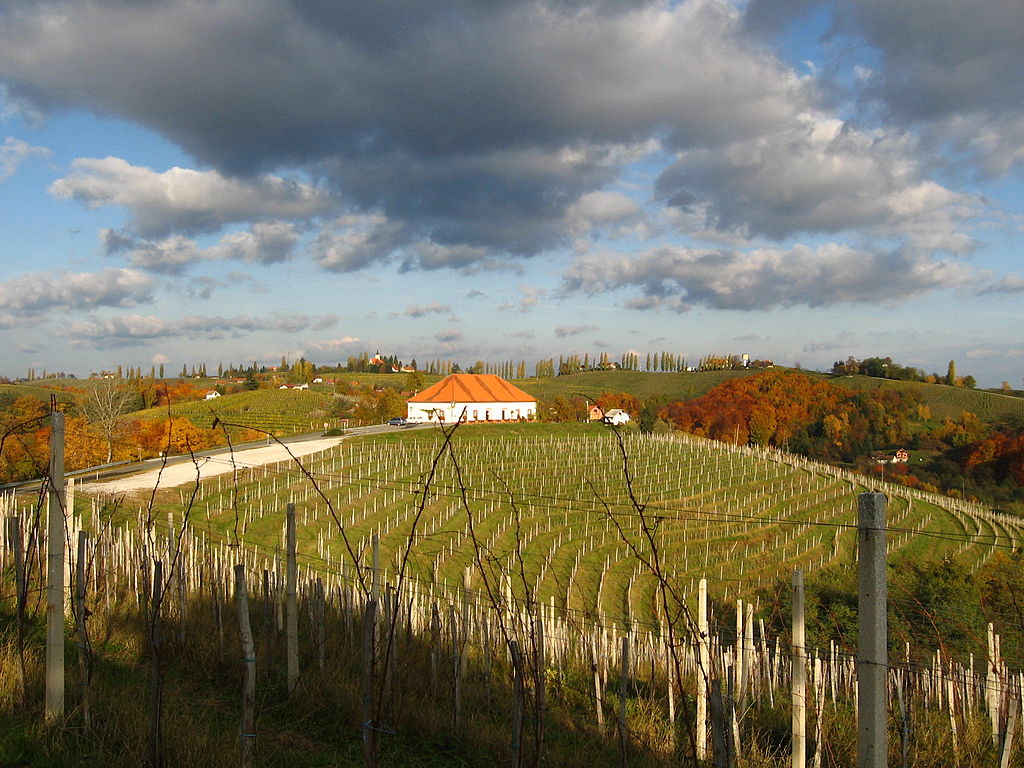 Slovenia is still treated by some as a bridge or a link between countries, a sort of passage to more interesting places. Wrong, because it offers a lot of attractions on its own - and at favorable prices. They include, among others delicious white wines, pumpkin seed oil, as well as hot spring baths and truly Tuscan views.
Holidays in Slovenia
In the northeastern part of the country, right on the border, lies Prlekija, a region whose heart is the city of Ljutomer. It stretches from the rivers Drawa and Mura, from the village of Gornja Radgonja to Ormož. It is the kingdom of white wine, a picturesque area of vineyards covered with hills that reminds many people of Tuscany. A holiday in Slovenia , especially in this part, will mean visiting wineries, getting to know the flavors of local food and making contacts with the locals. They are characterized by openness and sociability, qualities which - according to legends - contributed to changing the plans of the first apostles along with wine. Instead of going on and preaching the Gospel, they preferred to stay here and grow vines. It is not without reason that the village, whose surroundings are considered the most beautiful wine landscapes of Slovenia, is called Jerusalem . It catches the eye with the red roofs above the stone houses and the gleam of the facades of temples decorating the elevations. If we come to Slovenia in spring, it is worth visiting the municipality of Veržej, which extends on the right bank of the Mur. It is especially delightful in the months when nature comes to life, covering itself with carpets of white narcissus. Tourists associate Prlekija with a characteristic landscape feature called klopotec. It is a wooden structure resembling a windmill, and its role is to deter birds from grapevine plantations.
Relax in Slovenian thermal baths
Slovenia is famous not only for its wine and hospitality - its hot springs are of great interest to tourists. Near Ljutomer, in an area surrounded by hills, there is a small village called Mala Nedelja. Tourists often visit the local bathing area, recently converted into a thermal and regeneration complex. Biotermy Mała Nedelja consists of 5 indoor and 9 open swimming pools with water temperature exceeding 43 ° C. People suffering from digestive problems and hyperacidity, people overly nervous and under stress, as well as struggling with various diseases of the locomotor organs, find relief here. The infrastructure includes, among others beauty salon, solarium, saunas (including a Finnish sauna in the open air) and a restaurant. It is impossible to miss one more important point on the map of Slovenia - Banovci. Famous for its thermal baths and wellness center, where you can enjoy a wide range of face and body treatments and relaxation services. Beauty treatments are performed with the use of natural products adapted to all skin types. Outside the Wellness zone , Termy Banovci invites you to a water park and a restaurant serving regional dishes. This place is eagerly visited by families with children (a wide range of entertainment programs has been prepared for this group of customers) and amateurs of active recreation. Rafting, paintball, swimming, cycling, Nordic walking, playing volleyball or tennis - these are only a fraction of the options that can be used. As you can see, you don't necessarily have to spend your vacation in Croatia or Italy, in Slovenia we will also experience an unforgettable vacation.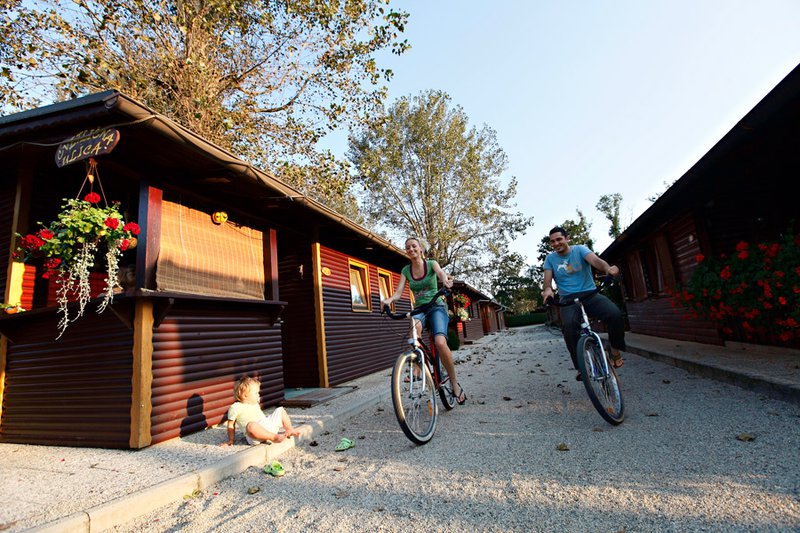 Camping in Banovci
A stay in Termy Banovci can be blissful, which makes many tourists feel sorry to leave here. Fortunately, no one has to do it right away - you can stay in the town for longer, to be able to use the next SPA treatments or bathing in thermal baths. Camping Sončni gaj *** awaits its guests in the period 23 March - 6 November . There are pitches for campers, caravans and places for tents at their disposal. Tourists who choose to rest in this facility have free access to the water park. The campsite is pet-friendly, so you can easily plan a Slovenian holiday with your pet.
A writer by profession, a passion of a cat. One day he will see what is behind the Urals - good to Vladivostok. So far, when he can, he enjoys the sun of the countries of southern Europe. And it's also fun;)
Enjoyed reading this article? Share it!