Small, cozy campsites by the sea in Croatia
Everyone has their own definition of a small campsite. For me, these are facilities that have about 200 plots, but for others even such facilities may seem too large, so I decided that this list will not include campsites that have more than 250 plots or are no longer than 5 hours long. But At the same time, I also included here really small (you could even say backyard) facilities that have a dozen or so plots in their area. This may surprise you, but most of these facilities have 4 stars, so small does not mean worse! If you value peace and quiet and are looking for campsites in Croatia that have direct access to the sea , be sure to check out this list.
(After clicking on the name of the campsite in the header or its photo, the page of this campsite will open in our campsite search engine, where you will find information such as: detailed address details, website, telephone numbers and sample prices, as well as opinions about the campsites. If you have been to any camping from our list and you want to share your comments about camping, click! Opinions can be added without logging in)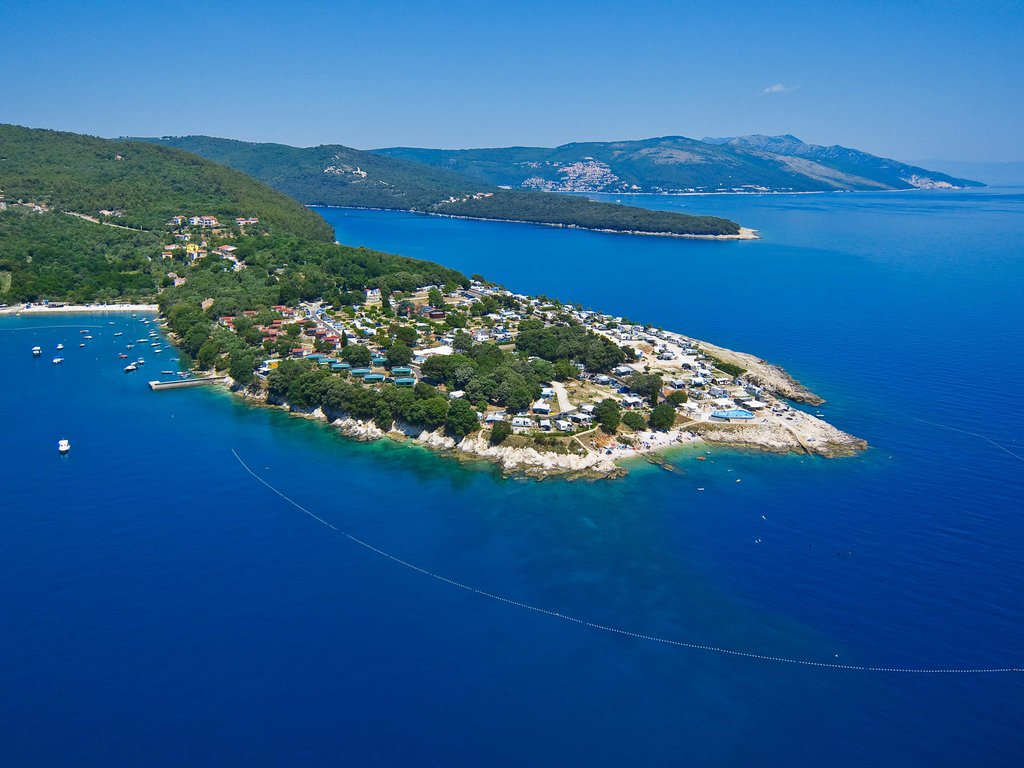 Area: 5 ha
Plots: 250
Holiday cottages: 64
The 4-star Camping Marina is located on the eastern coast of the Istrian peninsula near the town of Labin. It is a very quiet and peaceful campsite with cottages on the rocky shore from which you can watch beautiful sunrises. The plots also have a great location by the sea.
The campsite has great diving facilities. There is also a diving school there. This campsite has a swimming pool and an animation program for children and a playground for them.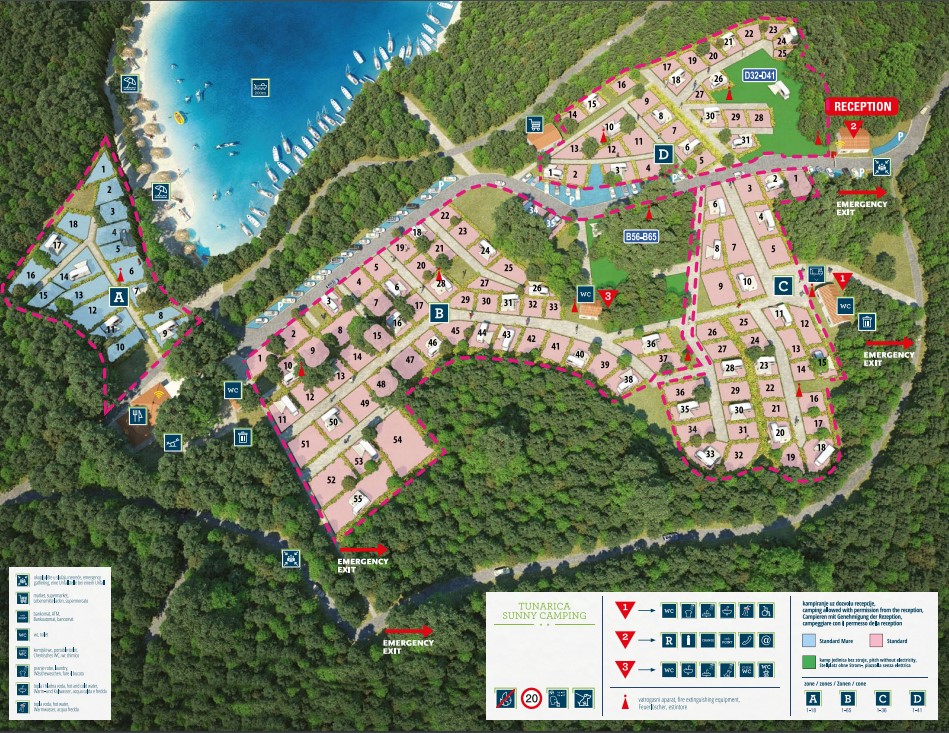 Near Camping Marina there is a slightly smaller Camping Tunarica from the same camping network: Camping Adriatic. Holidays at campsites from this network will certainly not disappoint you. What makes Tunarica camping different from other Camping Adriatic camping sites? It is tiny and located in a place that has not yet been greatly affected by mass tourism. It is also a good place for someone who goes on holiday with their boat.
There is no swimming pool at the campsite. There are no holiday cottages either.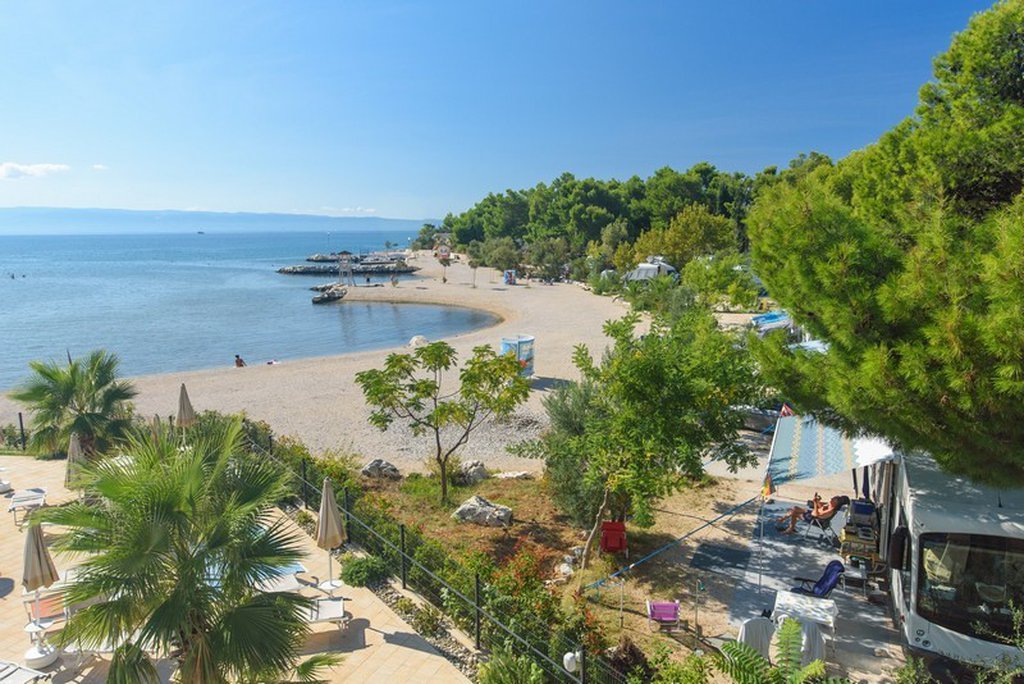 Area: 5 ha
Plots: 330
Holiday cottages: 52
This campsite is a good place for everyone who is looking for small campsites , but with good amenities and want to be close to the city. The campsite has its own beach, swimming pools and restaurant. The town of Strobec can be reached on foot and Split is only 7 km away. The campsite is 4*.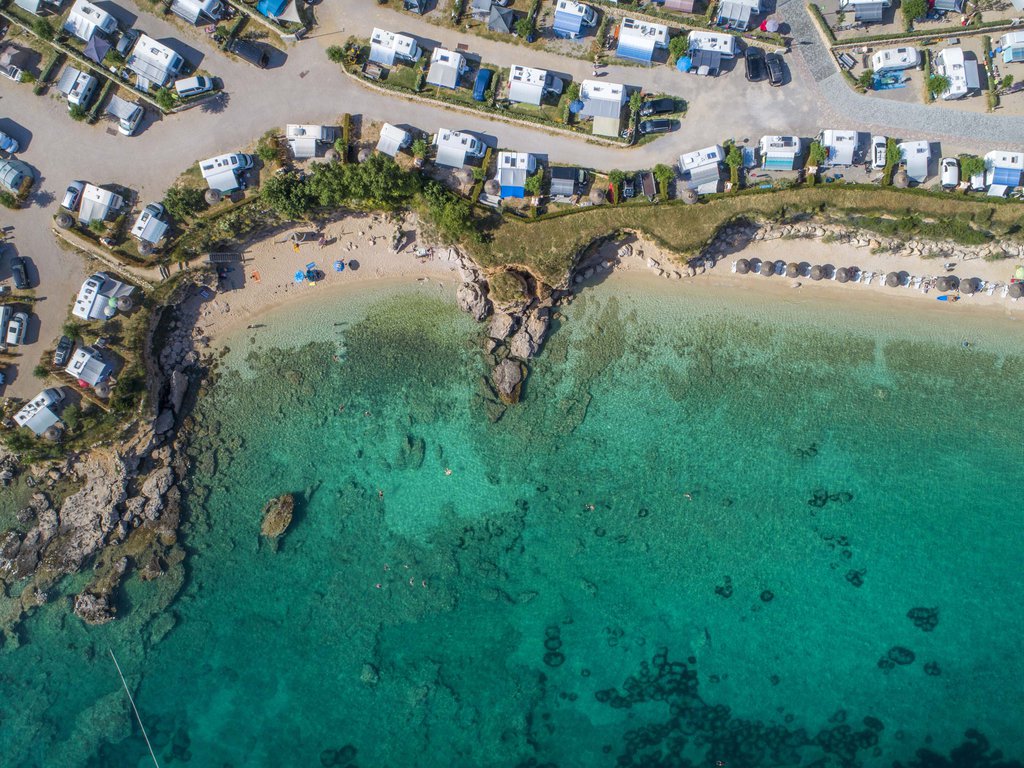 Area: 5.2 ha
Plots: 239
Holiday cottages: 50
If you dream of a holiday on a small campsite on the island of Krk, this is the place for you. This campsite is also part of the Camping-Adriatic network. It is situated between the mountains and the sea, right next to a 700 m long partially sandy beach. The campsite also has a beach for naturists and dogs. At the campsite you will also find rooms for bathing your pet.
There is no swimming pool at the campsite.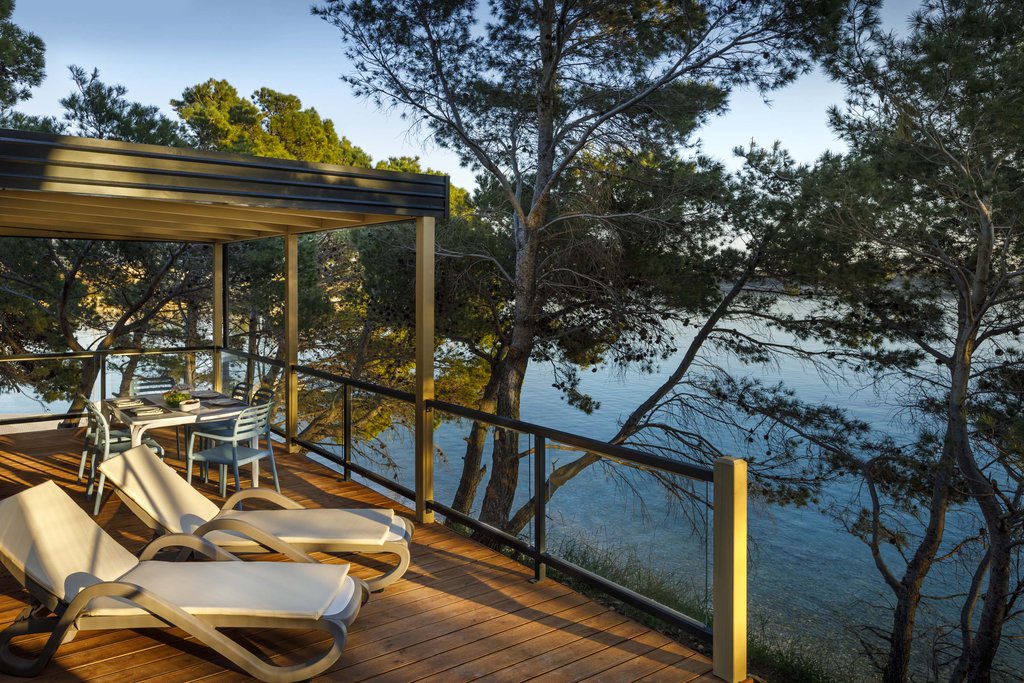 Area: 7.5 ha
Plots: 182
Holiday cottages: 150
This is another 4-star campsite on our list. It is distinguished by a beautiful sandy beach and proximity to the old town of Rab (1.5 km), which can even be reached by water taxi. This is an ideal campsite for families who, in addition to peace and quiet, also value additional attractions for children, such as swimming pools, small slides, a playground and an animation program. The campsite also has a playroom and games.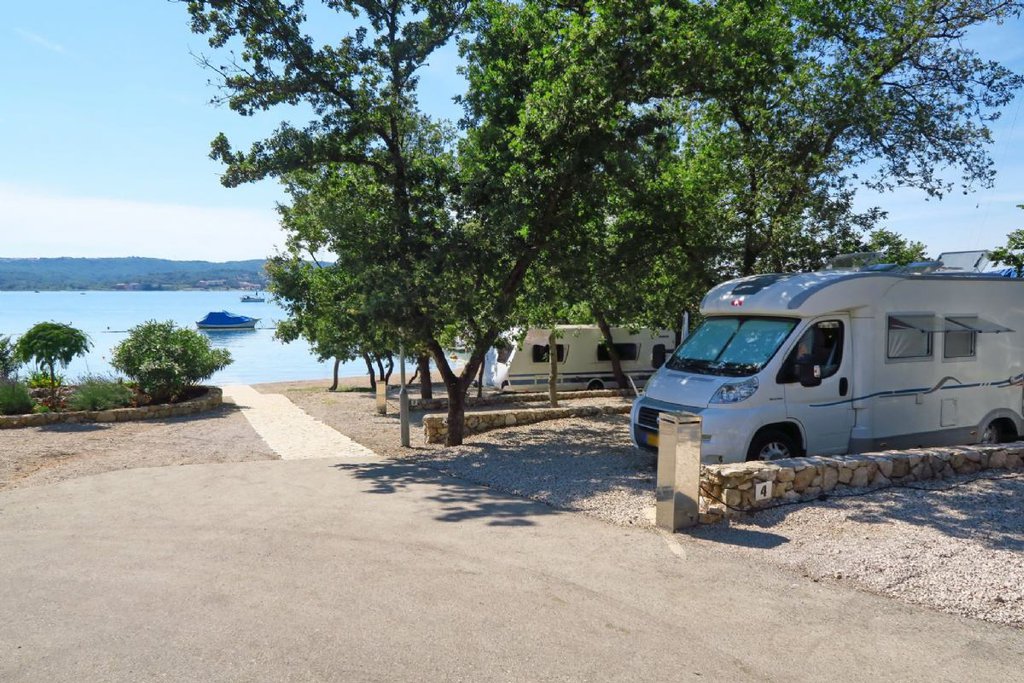 Area: 0.7 ha
Plots: 39
Holiday cottages: 12
Slamni is a tiny and new campsite on the island of Krk , which has as many as 4 stars. Particularly noteworthy is the proximity of the sea and the fact that the descent to it is very gentle - ideal for small children. The campsite is located in Soline Bay, which is famous for its healing mud.
The campsite has a tiny swimming pool and a small playground right next to it. The campsite also has its own animation program.
The campsite restaurant serves dishes exclusively from local and seasonal ingredients.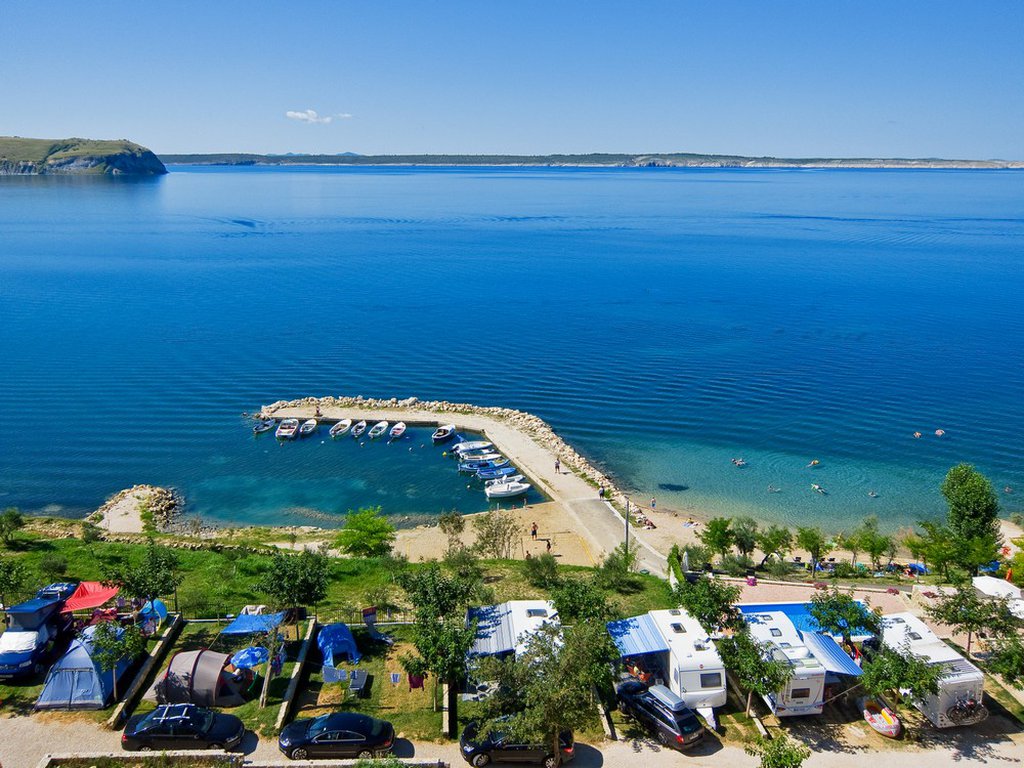 Camping Odmoree is the tiny (almost backyard) camping I wrote about at the beginning. It only has 13 lots, but all of them have amazing views of the bay. The campsite is located only 25 km from Zadar and only 4 km from the Paski Bridge, which leads to the island of Pag . The campsite has its own small swimming pool and bar.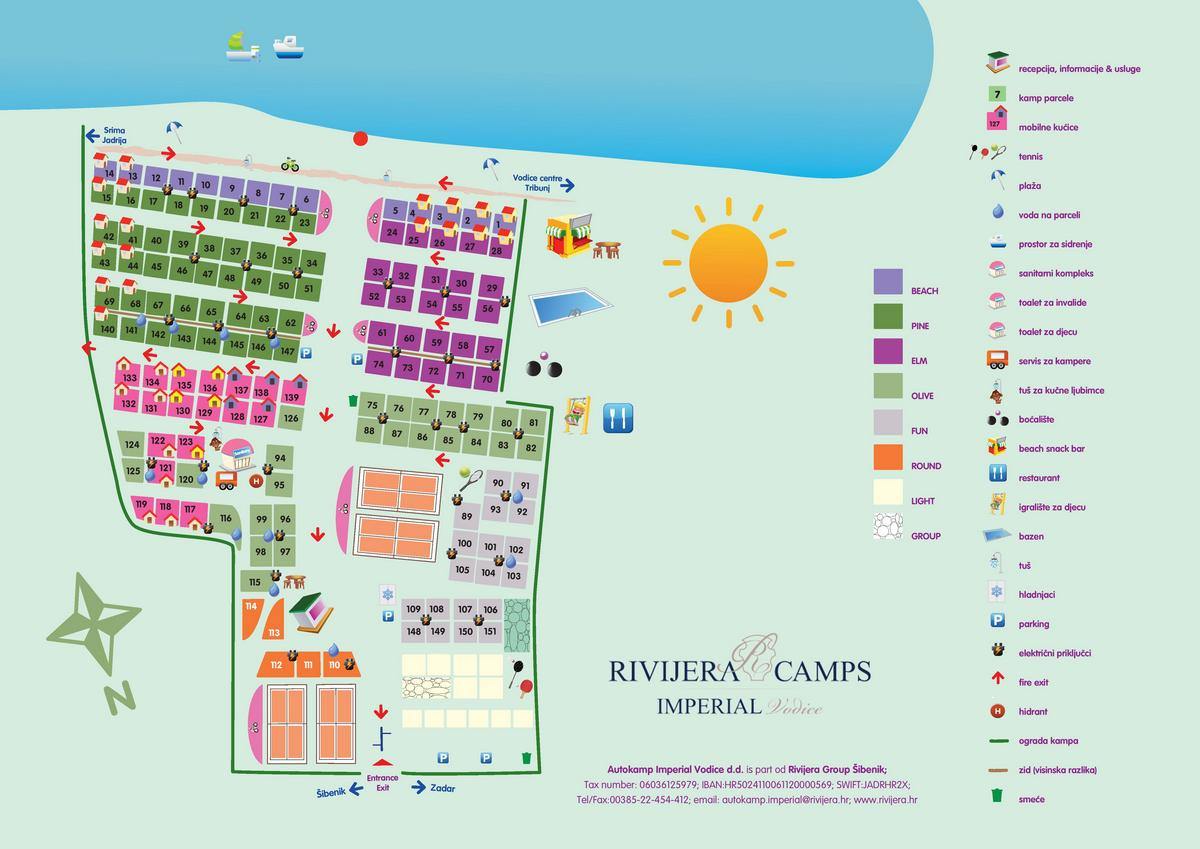 Area: 3 ha
Plots: 145
Holiday cottages: 18
The campsite is small and quiet, but has the advantage of being located close to the hotel of the same name, which is open to guests from the campsite, so if you get bored of relaxing on the beach, you can use all the hotel amenities available, such as tennis courts. tennis or swimming pool. The entire campsite is located in a pine forest and only 10 km separate Camping Imperial from Šibenik.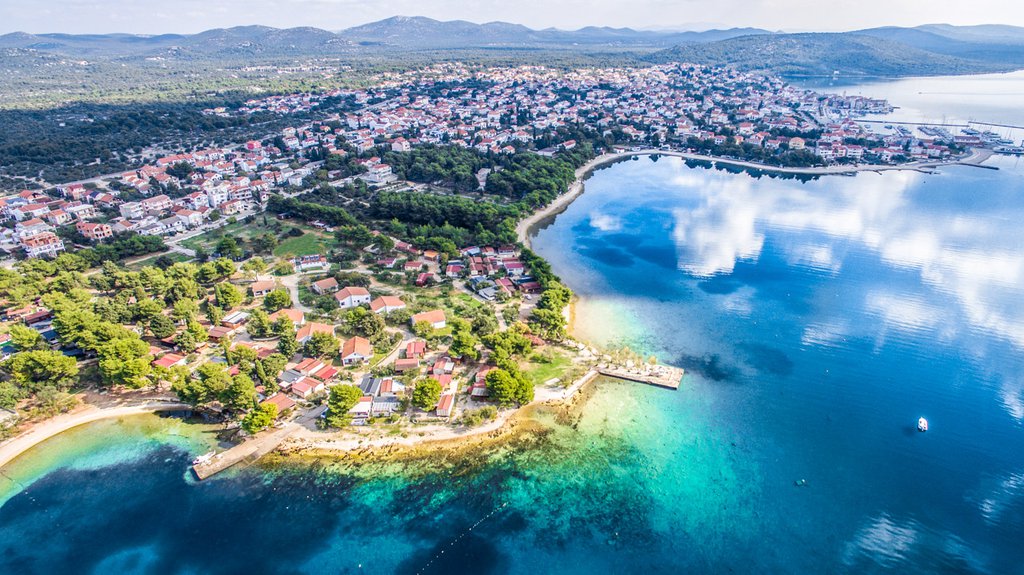 Area: 8.5 ha
Plots: 60
Holiday cottages: 6
The campsite is located a stone's throw from Pirovac (1 km), basically opposite the Kornati islands. The beach at the campsite is narrow, but it is located right next to a pine forest, which casts a pleasant shade on it. Normally, the campsite is quiet and peaceful, but it may happen that during the high season on the weekend you will hear music from nearby beach bars.
Lando Resort - Primorsko-Gorska, Croatia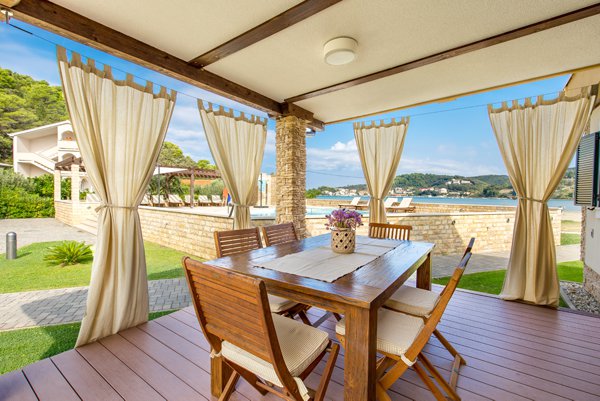 Area: 0.6 ha
Plots: 10
Holiday cottages: 15
Lando is a new 4-star, but tiny facility aimed mainly at families with children. Their motto is "Feel the Joy" which can be translated as "Feel the Joy". The campsite has its own rocky and sandy beaches as well as 2 heated swimming pools of different depths. The campsite also has a water equipment rental , and in addition to the playground, there is also an animation program and a playroom for children.
Camp Adriatic – Orebič, Pelješac Peninsula, Croatia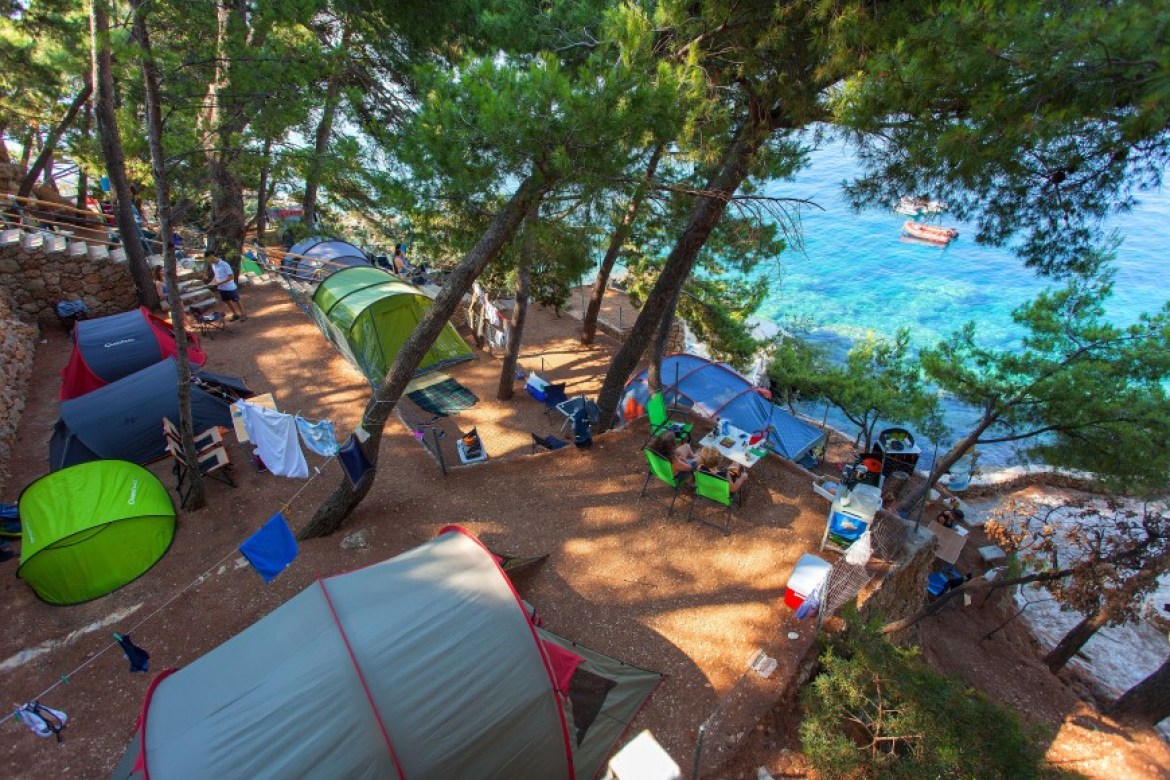 Area: 0.8 ha
Plots: 40
Holiday cottages: 15
Camp Adriatic has been running for over 40 years. It is well known and popular among other campsites on the Pelješac peninsula . The town of Orebič is only 4 km away, from where you can sail, among others. to Korcula, and to Dubrovnik it is about 115 km. The campsite has a fairly wide beach , to which you have to go down the stairs, and its own bar with interestingly placed tables on the rocks. Unfortunately, most pitches only allow tents and are not suitable for campers. There are about 8 such places.
The campsite has a saltwater swimming pool .
Camp Vala – Orebič, Pelješac Peninsula, Croatia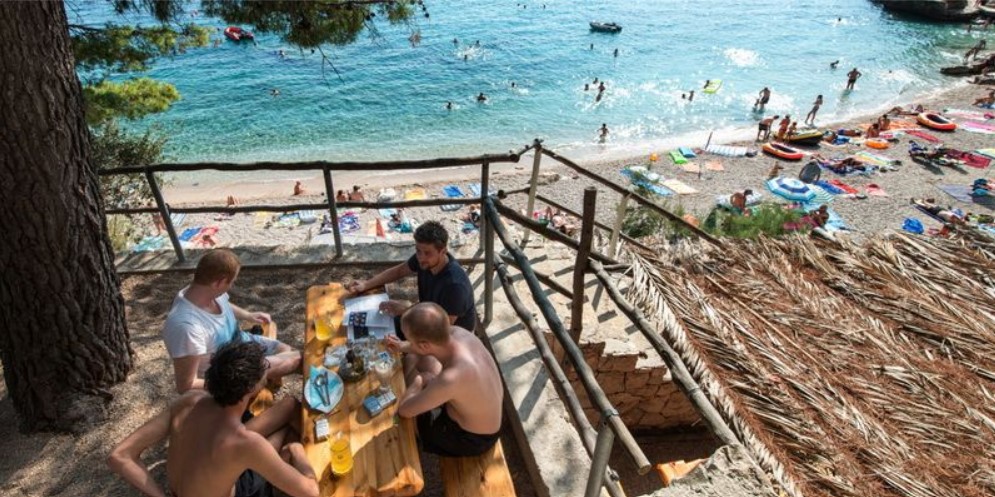 Area: 1.2 ha
Plots: 15
Holiday cottages: 5
This campsite, like Camp Adriatic, is also located on the Pelješac peninsula in southern Croatia. Also about 4 km from the town of Orebič, but more south of it. From the campsite you can see the island of Korčula, which can be reached by boat in 15 minutes. The campsite has its own playground and evening animation program.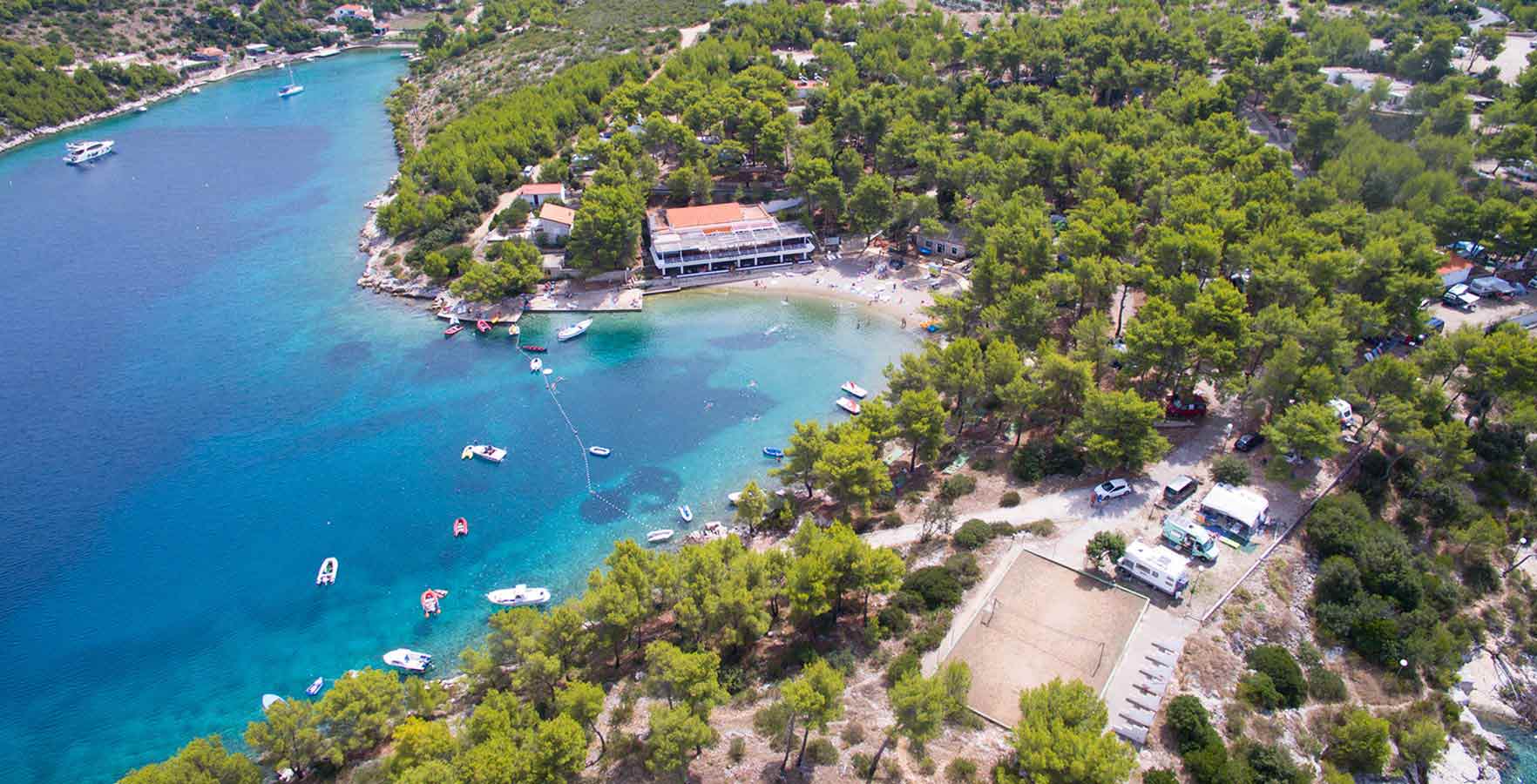 Area: 6.5 ha
Plots: 65
Holiday cottages: 38
Camping Vira is located on the extraordinary island of Hvar . As many as ¾ of the pitches at the campsite have a sea view. Camping pitches can easily accommodate even large campers and trailers and have the possibility of sewage disposal. These are new solutions that were added to the campsite after 2006, when the entire campsite was heavily modernized. The campsite is located among a dense pine forest. Near the campsite there is a large sports center with basketball courts and tennis courts, and the campsite has a volleyball court, water equipment rental, a mini-golf course and billiard tables.
---
Want to know even more?



• Join our Facebook group –

Fajne Campingi


• Follow our Facebook profile –

CampRestowy Facebook


• See how we travel as a family on Instagram. During our trips, this is where we post most of our reports from everyday life at the campsite or in the camper -

CampRestowy Instagram


• Watch our videos on YouTube, subscribe to our channel and give a thumbs up to the videos you like –

CampRestowy Youtube
An engineer with a passion for traveling. My dream is to drive a motorhome through the USA from coast to coast. I would also like to do a few longer bike trips around Europe, but I have to convince my husband to do that;)
Enjoyed reading this article? Share it!