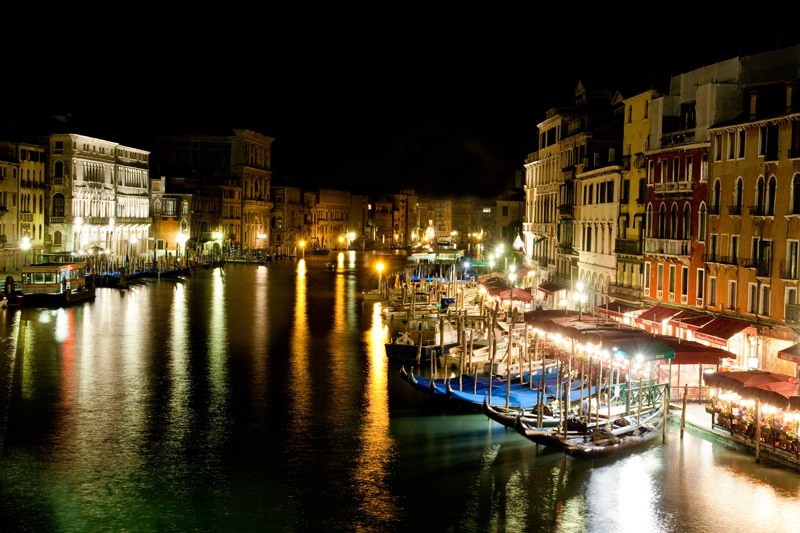 Too beautiful city
"My delight was great when I saw this city and saw so many bell towers and monasteries and buildings, all on the water ..." - the description of Philippe de Commynes, a fifteenth-century French chronicler, also fits well with modern realities. Venice is beautiful, romantic, full of elegant architecture, mansions, palaces and churches. You can fall in love with it. Tourists are delighted with the view of the city from the side of Lido di Jesolo or Punta Sabbioni. You must have a camera, and it will turn out to be especially valuable during a ferry ride - the landscapes you watch are breathtaking. When visiting the city, it is worth buying ferry tickets , which also entitle you to use the Venetian water trams and buses (outside the city). The price of a 72-hour ticket is around 30 euros.
As strange as it sounds, the downside to Venice is that too many people find it an attractive city. In the season it is mercilessly crowded, and as you know, sightseeing consisting mainly of squeezing between people is not a pleasure. Due to the excessive crowds, Venice gave up its candidacy for the European Capital of Culture 2019, not wanting to attract guests with additional advertising. If someone would like to go here, it would be most wise to come out of season to avoid the crowds. The crowds flowing through the streets can spoil the charm of more than one walk, not to mention people who use the crowds - literally - by handfuls. Every tourist should keep an eye on a handbag or a backpack, because there is no shortage of pickpockets.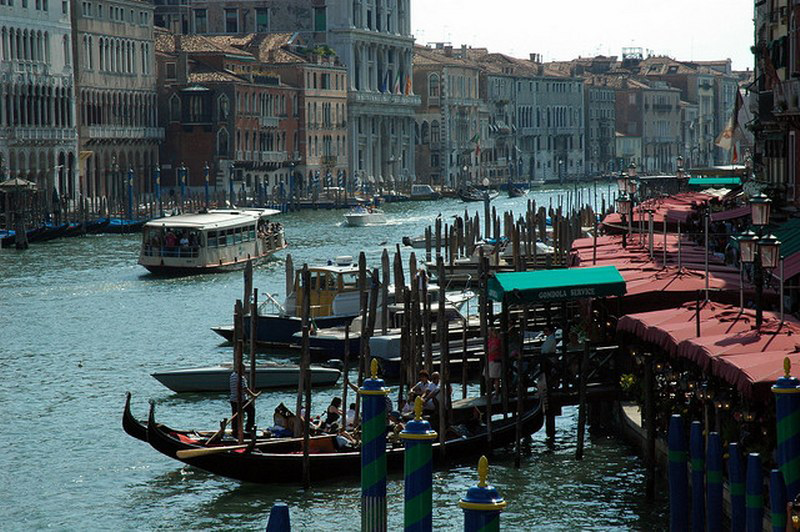 The charm of a city on stilts
And the city itself is truly amazing. There are no noisy streets full of cars, communication is only by waterway consisting of 150 interconnected canals (including Canale delia Giudecca and Canale di Cannaregio) with about 400 bridges. Typical Venetian streets are very narrow, winding and long, and also dark. The city's architecture captivates with its beauty, especially the palaces - magnificent, rich mansions with eye-catching facades and large windows. The staircase surrounded by a balustrade or arcades, which can be seen in many palace courtyards, is also enchanting. The most famous are the intricate stairs in the Scala Contarini del Bovolo and the stairs in the Ca 'd'Oro palace.
It's hard to focus on just a few Venice attractions. It is definitely worth seeing the romantic Bridge of Sighs (its interiors are available to tourists visiting the Doge's Palace), baroque palaces such as Ca 'Rezzonic, and the monumental basilica of St. Mark , the patron saint of the city - despite the variety of architectural details, the building has retained the coherence of the style and delights the viewers with its facade with 5 portals and the wealth of mosaics.
Venice area
The surrounding towns and neighborhoods of Venice on land are also worth exploring. Mestre is especially beautiful, connected to it by the Liberty Bridge (Ponte della Libertà). Considered by many as a separate center, it still has municipal rights. Mestre is liked by tourists for its easy access to the center of Venice, affordable prices for hotels and restaurants, as well as bars and discos. Also of interest are Campalto and the small Quarto D'Altino , 20 minutes from Venice by train. The town should be visited by every lover of monuments - in the Archaeological Museum located here you can see numerous remains of Roman civilization, carved tombstones, as well as furniture, intricate mosaics, ceramics and coins.
The azure waters, open spaces, small fishermen's houses - in other words, Cavallino , one of the most beautiful villages in the Veneto Lagoon region. It is located 10 km from the center of Venice and tempts with numerous tourist facilities. In addition to bicycle tours and boat or ferry courses, visitors can take advantage of the possibility of fishing (fish farming is a common practice here). Another interesting place is Lido di Jesolo , a typical resort town in the vicinity of Venice. There is a large water park, discos and cafes, and a nice beach. There are plenty of restaurants and nightclubs on the promenade with a variety of music and delicious food. On the other hand, if someone is looking for a wide beach, he will definitely like Bibione - a resort with a beautiful promenade and a sandy beach with a length of approx. 10.4 km. This place is extremely popular among families with children. The reason is, among others gentle descent of the beach to the sea, the nearby amusement park and the nearby water town of Aquasplash (in Lignano).
Seafront campsites
Venice itself and the surrounding towns offer visitors plenty of campsites by the sea. A good example is the 4-star Camping Marina di Venezia (Via Montello, 6 Punta Sabbioni), tempting with kilometers of wide beach, huge area densely dotted with trees, huge swimming pools and a rich offer of animations. A stay here costs from 4.60 to 10.50 euro / day, for a camper pit you have to pay from 11.40 to 25.90 euro / day. Nobody will be bored at this campsite, so even though it's not too cheap, this place is really worth considering.
The second campsite in Punta Sabbioni, Village Miramare (Lungomare Dante Alighieri) is noteworthy. An overnight stay for an adult costs EUR 5.20-8.30 / day, and the fee for a parking space for a vehicle is EUR 13.40-19.50 / day. It is located a bit further from the beach on which Marina is located, but closer to the ferry pier (less than 10 minutes walk along the waterfront). One of Miramare's many amenities is the possibility to rent a bicycle for free. However, if someone really wants to stay as close to the city as possible, they can take advantage of the offer of several campsites, including, for example, Village Alba d'Oro (nice according to guests, but its disadvantage is too close proximity to Marco Polo airport) or accommodation in Venice itself. However, you should take into account much higher prices.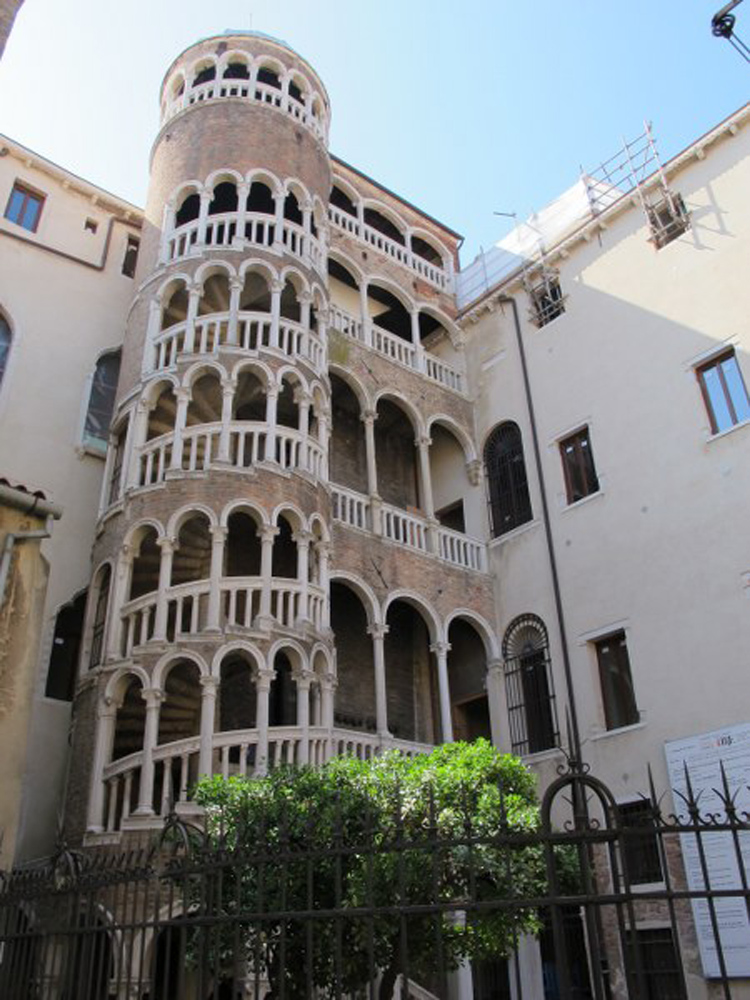 When visiting the city, it is also worth visiting the nearby islands: Torcello, Burano and Murano. They are picturesque and full of subtle charm, so typical of the entire region, and at the same time less crowded. Whether a holiday, a picnic, or an ordinary holiday spent in this beautiful, fairy-tale place will be remembered for a long time. Venice - the city of carnival, gondolas and palaces. It's a pity to leave here.


A writer by profession, a passion of a cat. One day he will see what is behind the Urals - good to Vladivostok. So far, when he can, he enjoys the sun of the countries of southern Europe. And it's also fun;)
Enjoyed reading this article? Share it!