Styria - in the green heart of Austria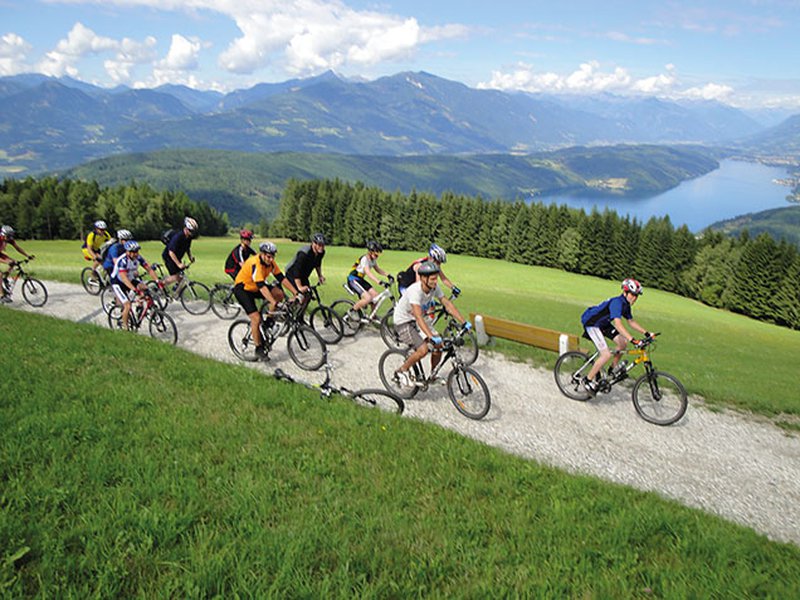 Styria is the second largest federal state in Austria. On an area of over 16,000 square kilometers, it is covered with vast forest areas, numerous meadows and long-lasting fruit and vines. There is a reason why this area is often called the "green heart" of the country. Visitors are tempted by natural tourist attractions, including hundreds of kilometers of ski slopes. The extraordinary hospitality of the region's inhabitants and outstanding local cuisine are also important, which make Styria one of the favorite destinations not only of Austrians, but also of thousands of foreign tourists.
A paradise for skiers… and more!
Research shows that Poles like to practice winter sports, especially skiing. Increasingly, they choose Austria and the region of the Styrian Alps as their destination. Lovers of white madness are tempted by a number of sports centers, a wealth of spectacular routes and excellent technical facilities. Every skiing enthusiast and snowboarding fan will feel the call of a sports adventure during their leisure time in Austria . The most popular routes are in Schladming and Ramsau am Dachstein. When you feel like a less active vacation, you can go to the capital of this state - Graz. Visitors to the city, entered on the UNESCO list in 1999, will see the historic town hall, the arsenal, the Renaissance building of the starosty - Landhaus, as well as the ruins of the Schlossberg castle with two preserved towers. By the way, you can go to the largest Marian center in Austria - Mariazell. On the other hand, the Castle Hill, with the belfry on its top, will be an ideal place to admire the panorama of the city. The trip plan should also include a visit to Liezen , Bad Aussen, a visit to Bad Radkersburg - a spa town, and a rest at Lake Grundslee.
Austria pantry
Due to the large number of local delicacies, Styria is referred to as Austria's pantry or delicatessen. Food in Styria is fast and varied at the same time, with Mediterranean and Balkan influences. They are reflected in spicy meat and fish dishes. These, in turn, are among the best in the country due to the region's unique clean natural environment. Pork with juniper and pepper is one of the most popular dishes served in homes and restaurants. In Styria, there is also no shortage of products awarded with the EU protected geographical indication. They are pumpkin seed oil, from which the world-famous cold-pressed oil is produced, and horseradish, which is usually rubbed directly onto bread with regional cold cuts. The aforementioned pumpkin is the main ingredient of the popular cream soup, enriched with wine and mixed vegetables. Be sure to also try the famous Styrian apples, which are used to make strong drinks. The favorable climate and fertile soil make Styria a great destination for wine excursions. From your holiday in Austria you can bring a bottle of excellent sauvignon blanc wine.
Campsites in Styria
For those who are going camping in Styria , we recommend staying at the Schwimmbad Camping Mossler , located near Lake Millstätter. The facility with an area of 45,000 m2 offers both 180 motorhomes and private rooms, bungalows and a camping site. Sports fans will be delighted to stay there. For them, there is a possibility of using the swimming pool, access to a tennis court, mountain bikes for rent, a horse riding track, canoe and rowing boat rental. After an active day, you will be able to spend your time in a cafe or relaxing in the sauna. There is a restaurant and a grocery store on site, and a pizzeria is also nearby. For families traveling with children, there are attractions in the form of a water playground and a paddling pool. In addition, they can count on the care of experienced animators, thanks to which the trip to Austria will be truly unforgettable.
I like closer and longer journeys - with an analog camera and a great appetite, because I always like to get to know the local cuisine during the trip. My favorite region in Europe is the Balkans, especially Montenegro, Albania and Bosnia with Herzegovina, which I have visited several times. I dream of returning to beautiful and unpredictable Iceland. I am currently in Southeast Asia.
Enjoyed reading this article? Share it!