The contemporary face of Malbork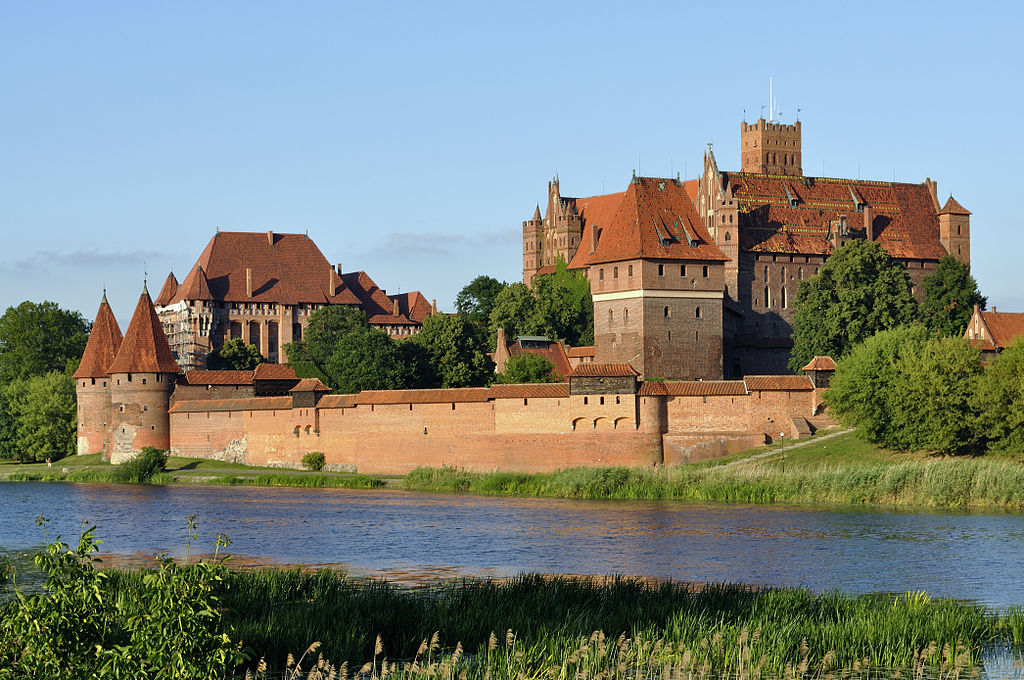 Although many people mainly associate it with the former seat of the Grand Master of the Teutonic Order and the capital of the Teutonic Order, Malbork is not only a historic center visited during school trips.
Few people know that after World War II there were almost no historic buildings in Malbork's Old Town, because bricks from systematically demolished houses were used to rebuild Warsaw. It can therefore be said ironically that if someone does not have the opportunity or time to go to Malbork, he can visit it in the capital. In addition to its turbulent past, the city has many stories to tell about other, more enjoyable moments and places. Today, it is a dynamically developing cultural and tourist center, where we will spend time with our family having fun.
By cable car in Malbork
The fact that Malbork is not only the Castle Museum, visited for 3.5 hours with a guide, can be seen during a ride on the tourist train . It allows you to get to know the castle, medieval buildings, as well as the dancing fountain and boulevards by the Nogat river from a different perspective. It runs from July 1 to August 31 .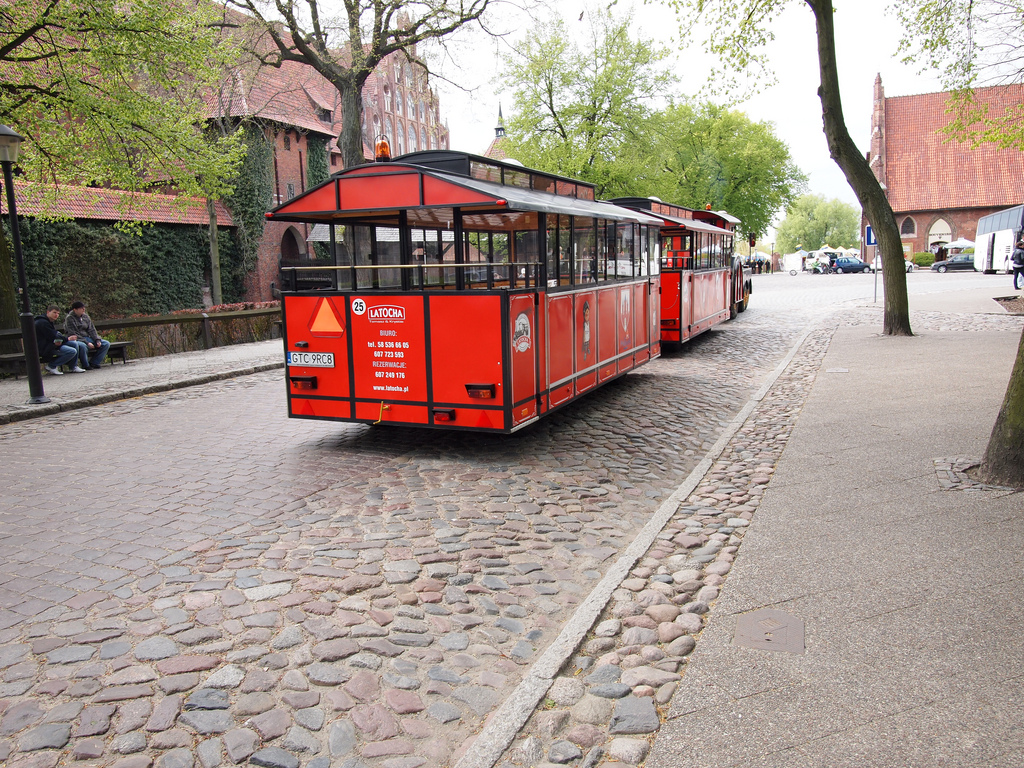 The aforementioned boulevards are a crowded place during hot weather. There is a yacht marina and a city bathing beach , open until September 30. Tourists have at their disposal a beach and three beach soccer fields. In addition to swimming, you can rent a canoe or a pedalo, get to know the castle and its surroundings during a gondola cruise. In summer, beach soccer tournaments are held on the boulevards.
Child-friendly Malbork
Children will find many opportunities to play in Malbork - be it in the Ceramics Studio , where under the supervision of an instructor, they will find out how creative working with clay is, or in Dinopark (a park of moving dinosaurs), which celebrates its 5th birthday in 2015.
The city offers a lot of entertainment also for young people and adults who like active recreation. For example, in the Sports and Recreation Center, daredevils will find a newly built climbing wall with a height of 5.5 to 10.5 m. Trained instructors watch over the safety of its users.
Sports enthusiasts have a large selection of places where they can get rid of excess energy. In addition to gyms, they will be interested in a sports hall, an indoor swimming pool, bike rentals, not to mention Jumpy Park , a rope park.
Those who are looking for a respite will find it near Malbork, in Sztum. In the middle of the forest there is a guest house of the family ISKRA center , offering horse riding (a choice of 50 horses) and landscapes of meadows, fields and lakes. Guests can get to know the flavors from a menu based on own products. ISKRA prides itself on being the best guesthouse offering horse riding in the province. Pomeranian Voivodeship in the ARMA and ODR competition. Take the national road No. 55 from it straight to Malbork.
Camping in Malbork
Tourists are offered hospitality by several hotels and a dozen guesthouses. They can easily find accommodation in guest rooms, at the campsite or campground. At DK 55 there is Camping Nad Stawem , attracting guests with a view of the Malbork Castle, which can be reached within 5 minutes on foot. Nearby, there are restaurants serving a variety of dishes (every stomach will find its favorite taste here), and the facility itself is guarded around the clock. There are bicycle paths next to it, and there is also a breeding pond where you can fish. The center is 500 meters away, the Dinopark and Jumpy Park are nearby.
Malbork offers numerous cultural, music and sports events. It hosts bicycle rallies, canoeing trips, crossbowmen and archery tournaments, and stagings of knightly battles. There are many concerts, such as the interdisciplinary street arts festival Magic Malbork - Rhythms of the Street, organized in 2015 for the 7th time. , the cheerful face of Malbork, open to tourists.
A writer by profession, a passion of a cat. One day he will see what is behind the Urals - good to Vladivostok. So far, when he can, he enjoys the sun of the countries of southern Europe. And it's also fun;)
Enjoyed reading this article? Share it!