The hidden pearl of the Philippines - Palawan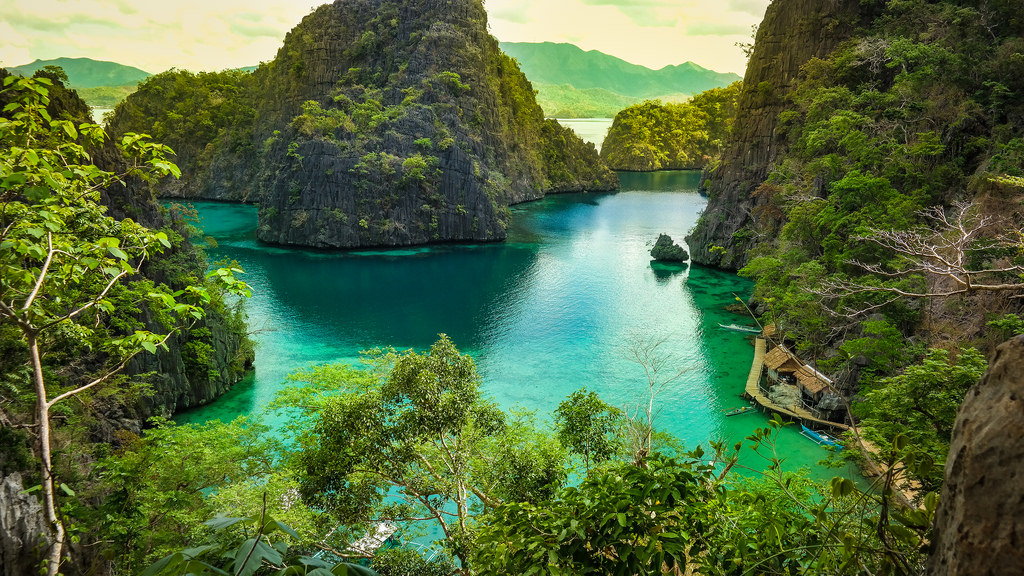 The Philippines is slowly ceasing to be a distant exoticism unattainable for mortals. More and more often you can hear about a friend or acquaintance of a friend who went there. Only a few years ago, Thailand was treated like this, which today is an attractive and at the same time more and more accessible destination.
One of the Filipino islets where tourism reaches, but still hasn't turned into a commercial one, is Palawan. It is called the pearl of the Philippines and it is by no means an exaggeration, because we will see landscapes on it as if from a fairy tale or from a garden of paradise. That's not all - it is here on the island of Palawan that the world's largest pearl was discovered. It took place in 1934, and the pearl was, in fact, 6.4 kg.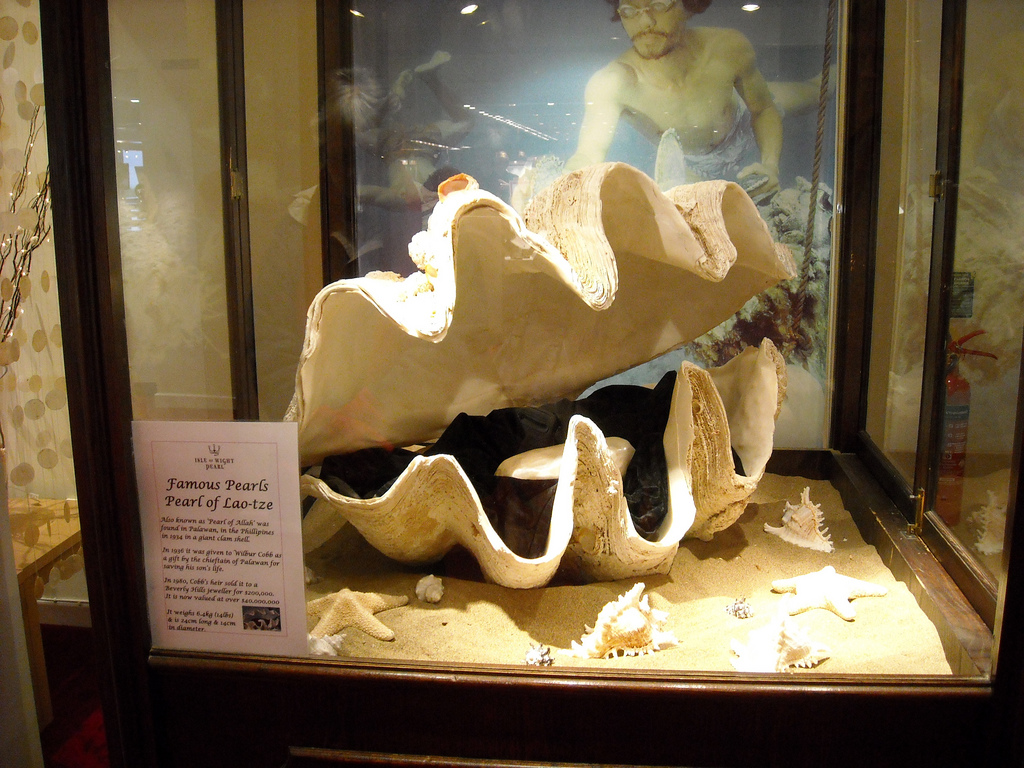 Loneliness in Paradise
Palawan owes its "paradise" and virginity to, among others, sparsely populated. Tourists do not yet have the opportunity to trample every corner, despite the fact that places in luxury hotels have been prepared for them. The heart of the island is covered with a dense jungle (including mangroves), and also covered with farmland planted with corn, rice and coconut.
Palawan is beautiful. One may wonder if (and if, when) a person staying there would miss civilization if he were its only inhabitant. The water is so clear that you can watch colorful fish skim over the bottom. Tiny islets scattered around the Philippine pearl catch the eye with gentle hills covered with jungle. The coastline is formed by sandy beaches where you can relax, soothing your eyes with blue. Where to hurry? What for? Let us contemplate the landscape.
Diving in the waters of Palawan
You can also enjoy your vacation in a different, more active way. I am talking about Islandhopping , i.e. exploring Palawan and its neighboring islands during a boat trip. Such a trip lasts all day, and during it you can see several lagoons and get acquainted with the most beautiful beaches. A trip along the islets trail is a great opportunity to see the greatest attractions of the archipelago - both on land (walks in the forests overgrowing the islets) and under water (you can dive at will).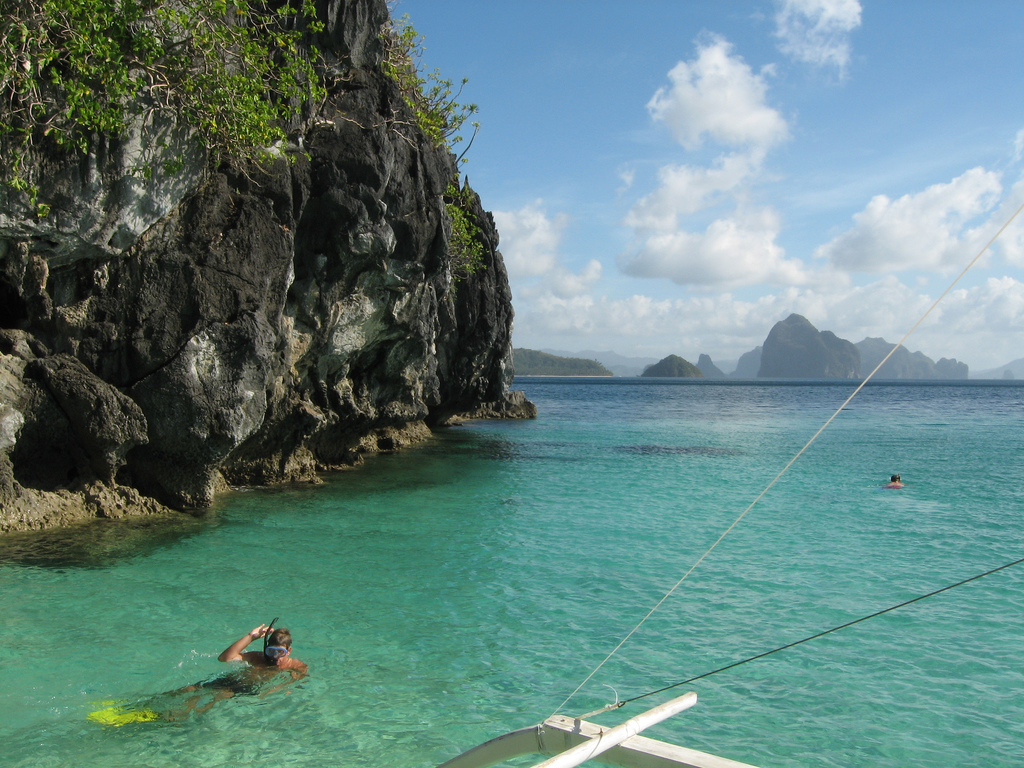 A few words should be said about diving in the local waters. Amateurs of exploring the underwater world have a chance to swim among tropical fish inhabiting coral reefs, sea cows, turtles and tuna. A Japanese warship, sunk off the coast of Palawan, is waiting for adventurers, they can also penetrate water reservoirs in caves and warm lakes among limestone rocks (water temperature in them reaches up to 40 ° C).
Wandering down the underground river
Palawan has something else to offer - Puerto Princesa Subterranean River National Park . The underground river, which is the pride of the region, is the second longest underground river in the world, and is 8.2 km long. It flows through the entire island and the journey takes approximately 30 minutes. The river is on the UNESCO World Heritage List. During a boat trip through its underground chambers, you can admire huge stalagmites and stalactites, minerals and crystals, as well as stalactites and rocks of strange forms. Some have survived fossils from millions of years ago. At its highest point, the underground cave is about 65 meters high.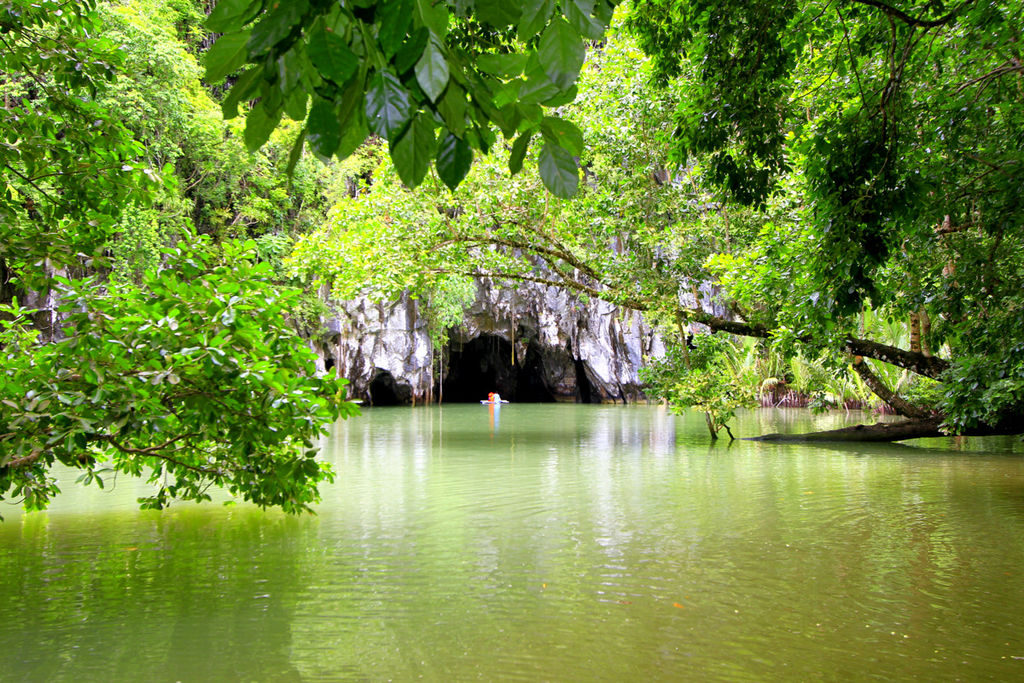 The flora of the national park consists of species that cannot be found anywhere else in the world, and the fauna is equally rich and exotic. In the mountain rainforest lives, among others huge reticulated python, Filipino forest frog, pigs and bats. Near the park, there is a small village of Sabang, where you can stop to rest - there are several guesthouses waiting for guests. In addition to the proximity of the jungle, it tempts with a beautiful beach, the Monkey Trail, a river with mangroves and a picturesque waterfall. You can lose track of time and reality in it - just like in the Philippines.
A writer by profession, a passion of a cat. One day he will see what is behind the Urals - good to Vladivostok. So far, when he can, he enjoys the sun of the countries of southern Europe. And it's also fun;)
Enjoyed reading this article? Share it!