Three different cycle routes with three different levels of difficulty: there is something for everyone in Garda Trentino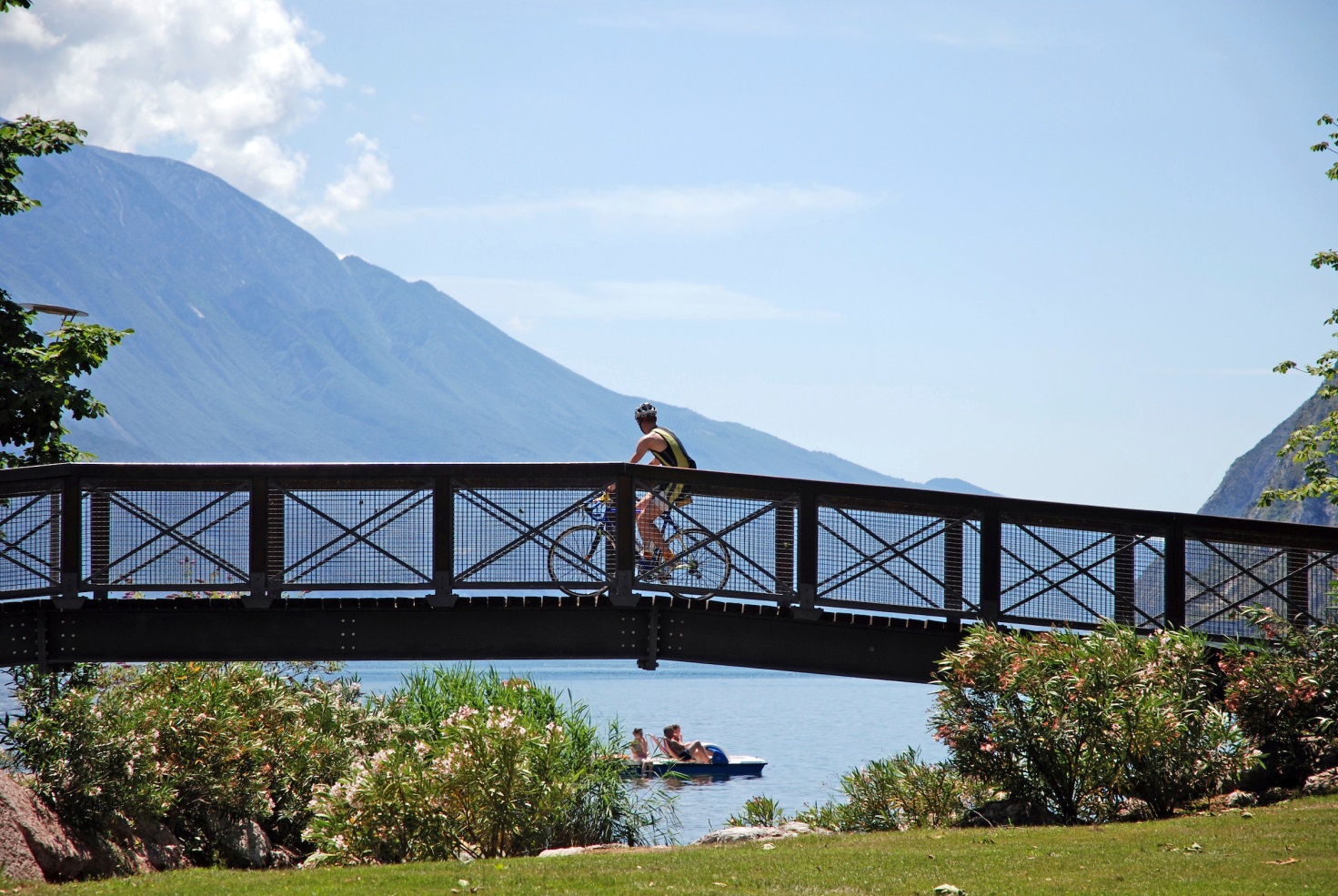 Routes, bicycle paths, or maybe ordinary routes that will tell you your intuition? In Garda Trentino everyone will have a place to pedal!

Cycling on Lake Garda is an experience everyone should have at least once in their life! No matter if you are riding on your own or with friends, the scenery around will definitely be worth the effort put into pedaling! A huge area of light blue water, slightly disturbed by the characteristic Ora wind, high and lush green mountains and villages as if straight from a postcard.
Garda Trentino offers various types of routes, everyone will find something for themselves: from super hyper experts who hardly leave the bike, to the youngest cyclists and amateurs starting their adventure with the bike, and even enthusiasts of new technologies (e-bikes are also available).
It is difficult to list all the routes, but we will try to propose three of different levels ... And after a day of driving, we encourage you to relax in one of the campsites that can be found in the area.
Archeology lovers, we have something for you!
How about combining two different passions, such as bicycle and history, and take a short and exciting ride through pine forests and chestnut groves? It is a medium-difficult cycle route from Lake Tenno to the archaeological sites of San Martino (Campi). The road leads towards Campi , the charming town of Riva del Garda, and the destination is the archaeological site of San Martino , one of the most important in the area. Be sure to bring your camera: from here you have a beautiful view of the Tenno and its emerald lake!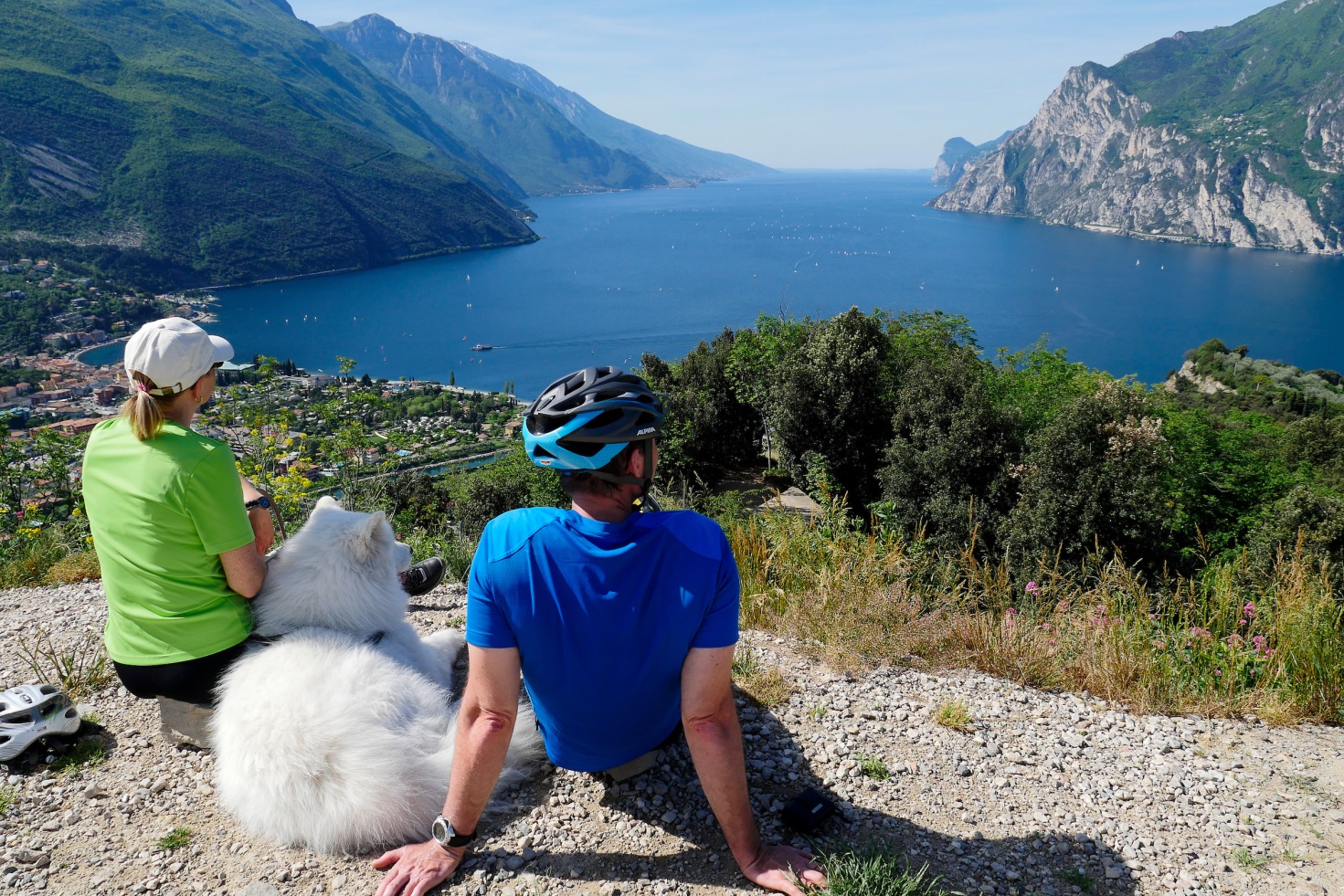 A bicycle ride in search of "Busy"
This time we propose an easy route with a length of 19.8 kilometers, which will be perfect for everyone! A gentle ride among olive trees and vineyards among Riva del Garda, Arco and Torbole, or "Busy" (this word in the local dialect means a hole). Suitable for all bike enthusiasts who would like to visit the legendary towns of Garda Trentino. Along the way, you will see many sights, and you will also pass restaurants offering tasty breakfasts and lots of shops with regional products!
Getting to know Garda Trentino: from the shores of the lake to the Sarche
Finally, we offer a challenging 64.7 km long cycle route that runs between two lakes: Lake Garda and Lake Cavedine - partly on a cycle path and partly along local roads. This tour will make you personally experience the remarkable diversity of the landscapes of the area!
First you drive through several olive groves in the Arco area on the Sarca River, then through the numerous groves and even the "lunar" landscape in the Marocche area, also known as "valli della Luna" ( moon valley ). It is a protected area for its unique features: it is in the middle of the largest glacial landslide in the Alpine area, characterized by a dry climate that is very different from the Mediterranean undergrowth you leave behind - it is truly dazzling!
Above, we've only listed three sample routes with three different difficulty levels that we'd like to suggest to you, but there are plenty more to come (see this link). The cycle routes are a great idea for exploring the region with many cultural attractions (castles, waterfalls, medieval villages, archaeological sites and much more ...) and places for a tasty break for those who want to experience the real Vacanza con Gusto .
Camping on Lake Garda
Camping on Lake Garda is the perfect solution for anyone looking for a low-cost holiday on Lake Garda all season long. The campsites are located close to Lake Garda and are surrounded by lush greenery. The campsites offer a variety of services including rental of bicycles, windsurfing equipment, kayaks and pedal boats. They will surely meet all your requirements, regardless of whether you decide on a tent, caravan or motorhome. Many of the campsites on Lake Garda offer entertainment services, bars and restaurants: click here to find out more.
We have created the CampRest portal for people who value freedom and travel on their own.
Enjoyed reading this article? Share it!