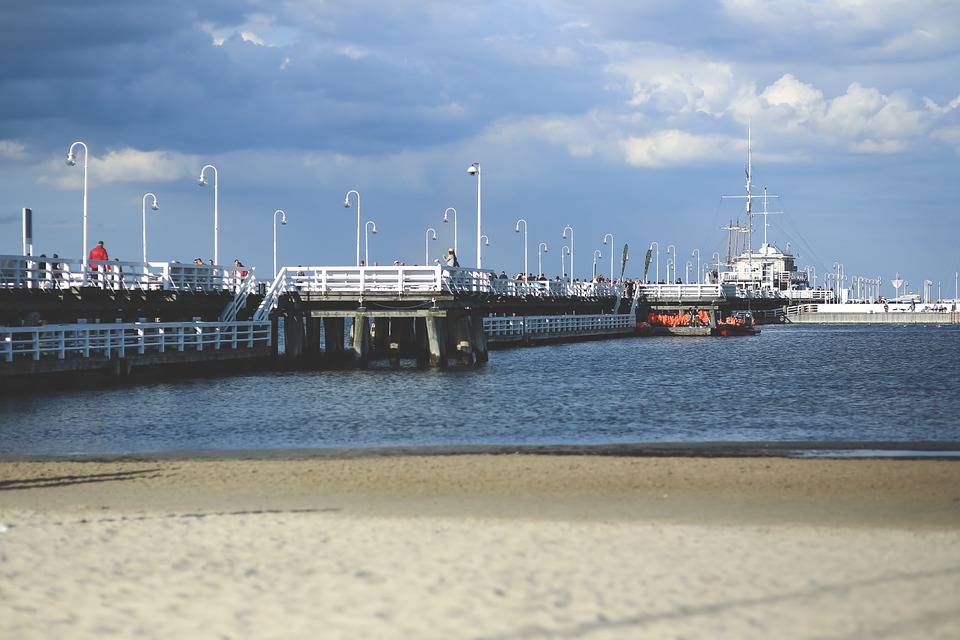 Seemingly three cities, or actually one. It is difficult to say that we are going on vacation to, for example, Sopot or Gdynia, since we will ultimately rest in a large metropolitan center consisting of three cities and creating a coherent, and also very attractive whole. For a decade, the term "Tri-City" has ceased to be colloquial, especially since the so-called The Tri-City Card, enabling, among others, moving between centers on a shared public transport ticket or integration of traffic lights ("green wave"). Each of the centers entering the Tri-City agglomeration has something different to offer, so it turns out that holidays in this part of the country are triple holidays - three times more attractions, three times more joy and three times more memories.
We are visiting Sopot
If you were to start the story of the Tri-City with Sopot, then where? From the Forest Opera , probably known to every Pole - even from festivals broadcast on television? Maybe from the famous pier, the longest wooden pier in Europe? Or maybe from Bohaterów Monte Cassino Street, which connects the Opera House and the pier, i.e. from the colorful and bustling Monciak ? It is difficult to imagine a holiday in the Tri-City without taking a walk along this promenade, especially in the season, when it is filled with theater groups. A big attraction is also the Sopot Hippodrome , one of the most modern and largest equestrian centers in Poland, a must-see for horse lovers. On its premises there are stables, a race track and hippotherapy, in addition, the center has guest rooms for rent. Another interesting place is Aquapark Sopot , which, apart from a wide range of water entertainment, has an AquaSPA zone and one of the most modern bowling clubs in the Tri-City.
During the holiday in Sopot, visiting the neighboring centers, Gdynia and Gdańsk, is only a matter of time. In the heart of the first there is the largest (260 mooring places) and the most modern in Poland marina, Marina Gdynia , a perfect place to organize sailing events. Those who dream of flying will be delighted to visit the First Trampoline Park in Poland, JUMPCITY Gdynia . It offers over 140 springboards in 6 zones - a solid injection of endorphins. In the city center we will find another attraction - Gdynia Aquarium . You can see there species of fish, as well as reptiles and amphibians from Africa and North America. For young people, an Education Section has been prepared, in which lessons are conducted by specialists in biology, environmental protection and oceanography. In Gdańsk, you can get to know the beautiful Long Market , a merchant route in the past, today a representative square, the City Zoological Garden , the largest zoo in the country, as well as numerous museums, including the Amber Museum, the Tower Clocks Museum and the Nicolaus Copernicus Chamber (in the Gotyk House), dedicated to a famous scientist. It is also worth seeing the Artus Court, one of the most representative monuments on the Royal Route in Gdańsk.
Camping in Sopot
If someone goes to Sopot by camper, car with a trailer or plans to stay in a tent, he can stay at one of the several campsites. Among the recreational facilities, it is worth noting, among others a recreational and sailing center located in the heart of the city, in the area of which Camping Sopot 34 is located. It offers tourists everything they could wish for during a holiday at the Polish seaside - it is located right next to the beach, in the center of Sopot, and at the same time provides intimacy and green surroundings thanks to the vicinity of the Karlikowski Forest. It is a great place for people who love sailing, both adults and kids. It runs a sailing kindergarten for children (up to 12 years old) and windsurfing trainings, there is also a catamaran rental (Topcat K1), an open-air gym and extensive dining facilities. Of course, the campsite also invites you to holiday cottages, equipped with a kitchenette, living room with TV and bathroom. Each also has a small terrace. A stay here will appeal to families with children, sunbathers, people who love sightseeing, as well as those who prefer a quiet holiday.
A writer by profession, a passion of a cat. One day he will see what is behind the Urals - good to Vladivostok. So far, when he can, he enjoys the sun of the countries of southern Europe. And it's also fun;)
Enjoyed reading this article? Share it!