Top 5 hiking trails in the Garda Trentino region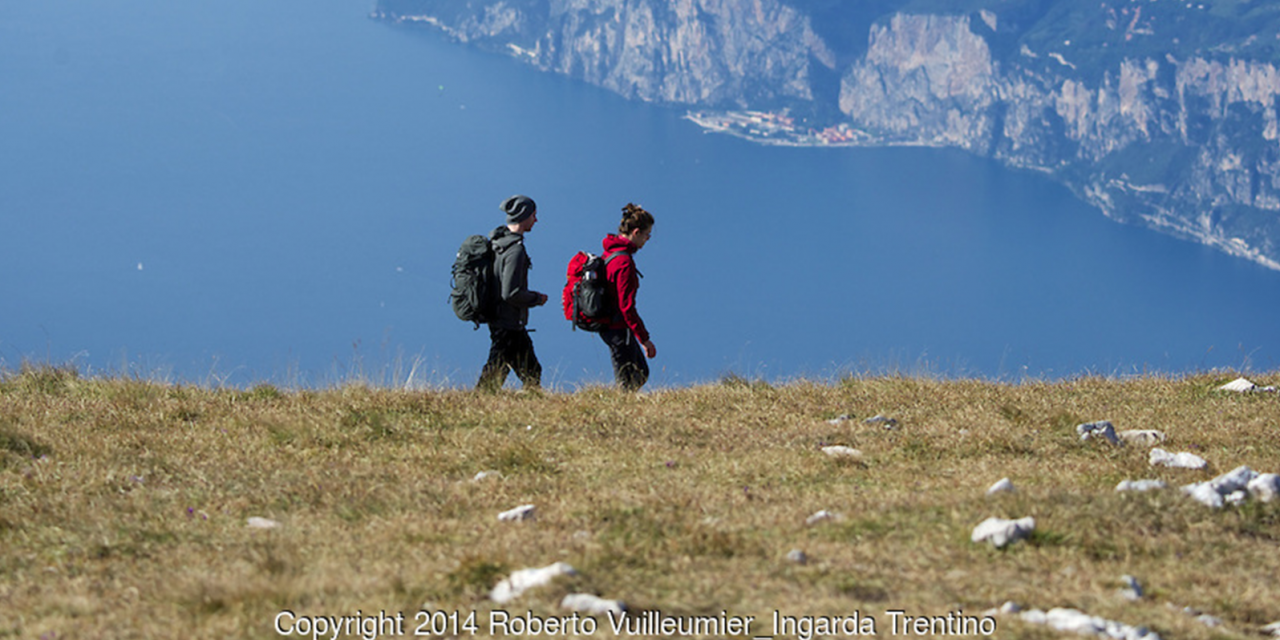 Trips, hikes, walks, hiking . There are plenty of names. According to the definition, hiking is a series of activities that involve walking , most often along various paths surrounded by nature, but not only. Now it's time to put down the dictionary. Walking is great. Each trip begins in the head, in the imagination of the traveler.
We go to discover unknown places, admire landscapes that would otherwise remain hidden, or at least not fully visible. We also often go to lift our spirits. This is an opportunity to talk to yourself or find answers to questions that haunt us. In the region of Garda Trentino you will find many unique places where you can find yourself alone with the beauty of nature. We often do not notice it, driven by the fast pace of everyday life.
We could suggest tons of trails , but for now we'll limit ourselves to 5 that are worth visiting at the first opportunity.
You could say that these are the top 5 routes for hiking ! Out of these five, it's impossible to choose a winner - they're all just as attractive. So here are five must-see routes in Garda Trentino ! Ready? Come on!
Ponale Trail (Riva del Garda): leads from the hydroelectric power plant of Riva del Garda and goes south. The path meanders near the lake. Unforgettable views await us here.
Busatte - Tempesta Trail (Torbole sul Garda): a 4 km long winding path starts in the Busatte Park; on the way, we will also face 400 iron steps (guaranteed calf muscles training!), and then all we have to do is enjoy the view from the top of Lake Garda. Later, the path runs on flat terrain. You can choose one of two directions: Corno di Bò and Salt de la Cavra (the names themselves are quite funny - the first means a buffalo horn, and the second - a goat jump).
San Pietro - Monte Calino (Tenno): the path runs around, and on the way you can stop at the shelter of the same name, where the weary hiker can eat and taste delicious dishes typical of this region!
Marocche - Le Valli della Luna : the " Marocche" biotope is a rock formation left over from glaciation. On the route to Drena you will feel like you are on the moon! A little desert, a little celestial body ... and a little Stone Age! (even dinosaur paths were dug up!)
Forty Monte Brione (Riva del Garda): the path leading through the forts of Monte Brione will allow you to travel back in time for a while and discover the historic fortifications. You can still see the remains of winding paths, observation decks, trenches and other fortifications. Remember that Monte Brione is a biotope : you will find 500 different plant species here! There are tons of trails all over the world that you can take with a little goodwill and fitness. The routes in the region of Garda Trentino are explored with heart and soul. Every moment is tasted and experienced ... with eyes wide open, so as not to miss any detail!
Lake Garda campsites
The campsites on Lake Garda are the perfect choice for everyone. You can enjoy a holiday on Lake Garda at a favorable price at the campsite in virtually any season of the year. The camps are situated close to Lake Garda and are surrounded by lush vegetation in an interesting environment. The campsites offer a variety of services, from renting bicycles or windsurfing equipment to the possibility of renting kayaks or pedal boats. Whether you choose a tent, caravan or motorhome, the campsite has everything you need. Many of the campsites on Lake Garda also offer entertainment, bars and restaurants.
We have created the CampRest portal for people who value freedom and travel on their own.
Enjoyed reading this article? Share it!