Vemdalen - skiing to Sweden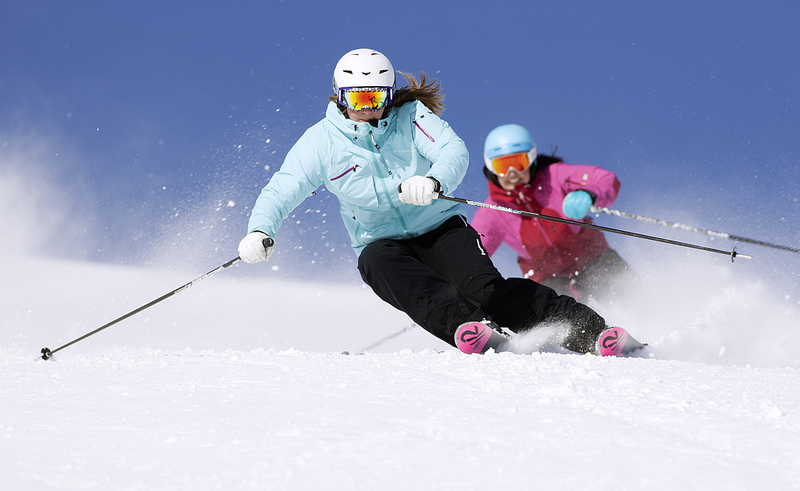 In the central part of Sweden, in the Jämtland region, is the charming village of Vemdalen. It is a popular ski base located at the foot of the Swedish part of the Scandinavian Mountains. The ski season here generally lasts from the end of October to April. About half of the slopes are artificially snowed. The beauty of the region attracts lovers of rugged landscapes, and the variety of leisure opportunities means that the resort is visited by thousands of winter sports fans each year.
Vemdalen Ski Resort
Vemdalen advertises itself as a resort where snow is guaranteed . In the period from December 20, 2013 to April 23, 2014, tourists visiting the resort can be sure that they will have access to at least 26 slopes, including trails with a minimum slope of 300 meters. Vemdalen boasts extremely good conditions for winter sports - the resort is located at a high altitude, and in the winter season the thermometer consistently shows sub-zero temperatures, which means that there is a lot of snowfall. In the event that, for any reason, the thickness of the snow cover turns out to be insufficient, a modern snowmaking system will provide skiers with ideal conditions for skiing. In other words, there is no way that there is no snow here and the holiday was unsuccessful.
Skiers from all over the world can enjoy the slopes of several resorts that together form the Vemdalen resort : Vemdalsskalet, Björnrike and Klövsjö / Storhogna. Each of them has modern lifts and its own snow park, and the region is crossed by 70 km of routes specially prepared for cross-country skiers. Snowboarders will not be bored either - there are many attractions waiting for them in Skalsfjallet. 54 wide and long runs of all difficulty levels are served by 30 lifts.
Vemdalen attracts thousands of tourists with well-groomed trails, of which 33% are routes for non-advanced skiers (green), 25% are blue runs, 24% are red, and 18% are black runs. In Vemdalen, everyone will find a slope suitable for themselves, but the beginners will be the most satisfied. They can learn to ski under the watchful eye of experienced instructors from the local ski school, and get to know the surroundings, which are breathtakingly beautiful.
Ticket prices in Vemdalen in the season 2013/2014
In Vemdalen, tourists have many opportunities for outdoor activities. Those willing can do ice climbing, ride snowmobiles, get to know the area during a dog sled tour, and also, as a standard, ride on one or two boards. Fans of the latter entertainment are probably most interested in the ticket prices for the upcoming winter season. It is worth knowing that after purchasing Vemdalen's SkiPass, we can use the routes of all three resorts. For a 1-day pass, an adult will pay SEK 345 (approx. PLN 164), and children and seniors - SEK 280 (approx. PLN 133). A week of skiing costs SEK 1,635 and SEK 1,310 respectively, while skiing in the evening costs SEK 140 (adults) and SEK 110 (children and seniors).
Until the end of March, you will be able to ski after dark for two days a week. We will be able to ride on the slopes of Vemdalsskalet until April 27, 2014, and on the Klövsjö / Storhogna routes - until April 24.
Where to stay
In every town of the resort we will find something attractive. In Björnrike you can eat delicious pizza in one of the three eateries, and in tiny Vemdalen you can replenish your food supplies - there are several grocery stores here, as well as a bakery, florist and souvenir shop. In turn, Storhogna tempts tourists with the possibility of relaxing in the local Spa & Wellnes resort, i.e. Storhogna Högfjällshotell & Spa. Vacationers can undergo a range of massages, body and face treatments, they can also go for a swim or use the sauna. Both this resort and Hotell Klövsjöfjäll attract visitors with their interesting Après ski offer.
Tourists visiting the resort do not have any difficulties with finding a place to stay. They can stay in one of the numerous hotels, guest houses, hostels and campsites are also waiting for guests, including the year-round Vemdalens Camping (Landsvägen 8, 840 92 Vemdalen). Accommodation prices for caravanners start from SEK 150 / day. This campsite is well-equipped and welcoming - it has a restaurant, a cafe and a playground, and is fully adapted to the needs of disabled people. Credit cards are accepted and internet is available throughout. An additional advantage is the possibility of coming with a pet.
Beautiful landscapes, clean air and snow guarantee all season long - that's what Vemdalen has to offer. People who love winter and skiing need not be convinced that coming here is a great decision.
A writer by profession, a passion of a cat. One day he will see what is behind the Urals - good to Vladivostok. So far, when he can, he enjoys the sun of the countries of southern Europe. And it's also fun;)
Enjoyed reading this article? Share it!