Winter capital of northern Europe - Åre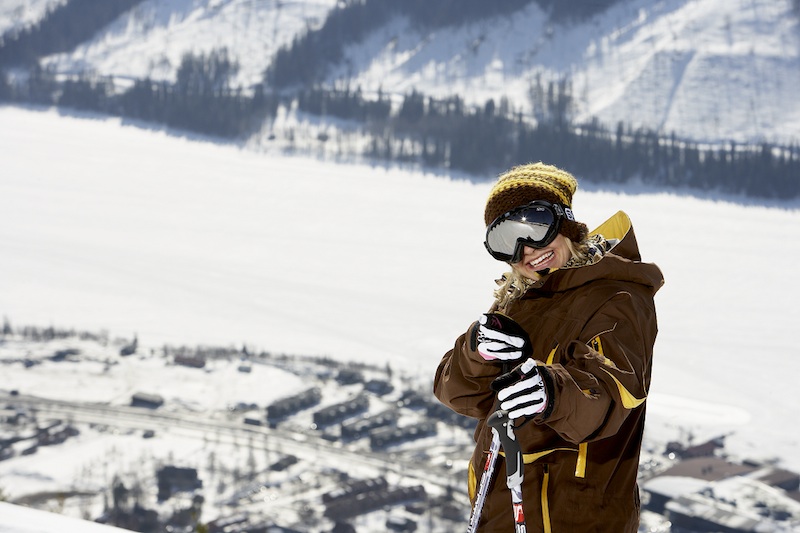 The rich skiing offer attracts tourists to Switzerland, France and Italy, but Sweden also has a lot to be proud of. In its central part there is a small village that comes alive in the winter season like a big resort. It is Åre, one of the largest ski resorts in Scandinavia, and has been working on its reputation for over a century. Snow on the slopes lies here from December to May, and the ski runs themselves are adapted to all levels of skiers. When we add to this the practically 24/7 apres ski offer, it becomes clear why Åre owes so much popularity.
Skiing in Åre
The resort is situated at an altitude of 372 m and includes 5 ski areas: Tegefjall, Duved, Rodkullen, Åre By and Bjornen. They are connected by a system of modern lifts, so there is no need to use ski buses, although they are easily accessible, numerous and punctual. The terrains of Åre are extremely diverse - beginners will find over 50 km of easy routes here, on which they will be able to improve their skills, while the more experienced ones have the opportunity to show off a large number of red runs. Skiers have 42 ski lifts, almost 100 km of slopes (18 km green, 40 km blue, 36 km red and 5 km black), and the slopes extend practically to the summit of Åreskutan (at an altitude of 1,420 m). Cross-country skiers will also be satisfied - more than 500 km of routes have been prepared for them. The best are in Duved and Bjornen.
There are also those who like to ride at night - there are 7 km of well-lit trails waiting for them. In addition, there are 4 parks for freestylers, including a large half pipe. Apart from snow, tourists are also attracted by the beautiful surroundings of Lake Åkersjön.
Ski pass prices in the season 2012/2013
And what about the financial side of the snow craze? Even though Sweden belongs to the European Union, we pay here in kroner. Adult skiers will pay 390 SEK for 1 day of skiing, youth (8-15 years old) and seniors (over 65 years old) - 310 SEK, and children under 7 can use the slopes for free. A 7-day pass costs SEK 1,995 for adults and SEK 1,595 for young people and seniors. On the other hand, 2-week tickets are available for SEK 2,655 and SEK 2,125, respectively.
Passes allow skiers access to all routes, lifts, as well as free skibuses.
Camping Card Scandinavia - don't go on tour without it
There is no problem to go skiing in a camper van and look for a campsite instead of a hotel. Sweden has a lot to offer tourists in this area - there are about 600 campsites here. However, you need to remember about one thing, which is to buy Camping Card Scandinavia, which is a kind of insurance in the event of damage to property or an accident of the document owners. The card is free, you only pay for a stamp that is valid until the end of the year (the cost is approx. 125 SEK). It is a very useful document, valid in many European countries.
One of the places highly recommended on the forums is Camping Ristafallet (Rista 321, Undersåker) and it is easy to understand, even if you look at its location. Near the Ristafallet waterfall, close to the Indalsalven river, right next to an old, almost historic forest - you can feel the magic here. In addition, tourists who spend a week here will pay only for 6 days, during which they have a kitchen, nice bathrooms and a room for children. There is a fee of SEK 160 per night (a shower is included in the price), and a fee of SEK 30 / day for access to electricity.
The prices are similar in the second noteworthy place - Fångåmon Fiskecamp (Fångåmon 511, 83010 Undersåker). It has 12 places for motorhomes with access to electricity, there is also a well-equipped kitchen, laundry room, drying room and a kiosk. Bathrooms are adapted for the disabled. The place itself is intimate and quiet, perfect for relaxation. At the same time, it is easy to get to Åre from here.
Après ski offer in Åre
Tourists in Åre have such a wide choice of leisure activities that they will certainly not have enough time to take advantage of all the options. On the ground, or rather in the snow, they can ride snowmobiles at will, or choose a more sedate form of entertainment and fish under the ice. In turn, those who prefer to swing in the clouds can do it literally - gliding through the air over the treetops. Thanks to the zip line, they can glide between the peaks with quite a good speed (even 70 km / h). We can also visit the elk farm in Duved. A barking dog sled will take you to your destination, and on the spot you can stroke or even feed one of the tame moose.
Åre differs from other Swedish ski resorts, for example in the number of restaurants, bars and discos. Although it is the most modern resort in the country, it managed not to lose the atmosphere of a nice, friendly town. It does not change even in the winter season, when it is loud and crowded - there is no shortage of parties led by famous DJs and various types of concerts. Also then, there will be a place for those who prefer more intimate types of entertainment.
In addition, remember that skiing was born right here in Scandinavia, so although the Swedish mountains do not match the Alps, you have to come to Åre at least once in your life.
A writer by profession, a passion of a cat. One day he will see what is behind the Urals - good to Vladivostok. So far, when he can, he enjoys the sun of the countries of southern Europe. And it's also fun;)
Enjoyed reading this article? Share it!