Lake Garda/Gardasee 22.August.2016 bis 04.September.2016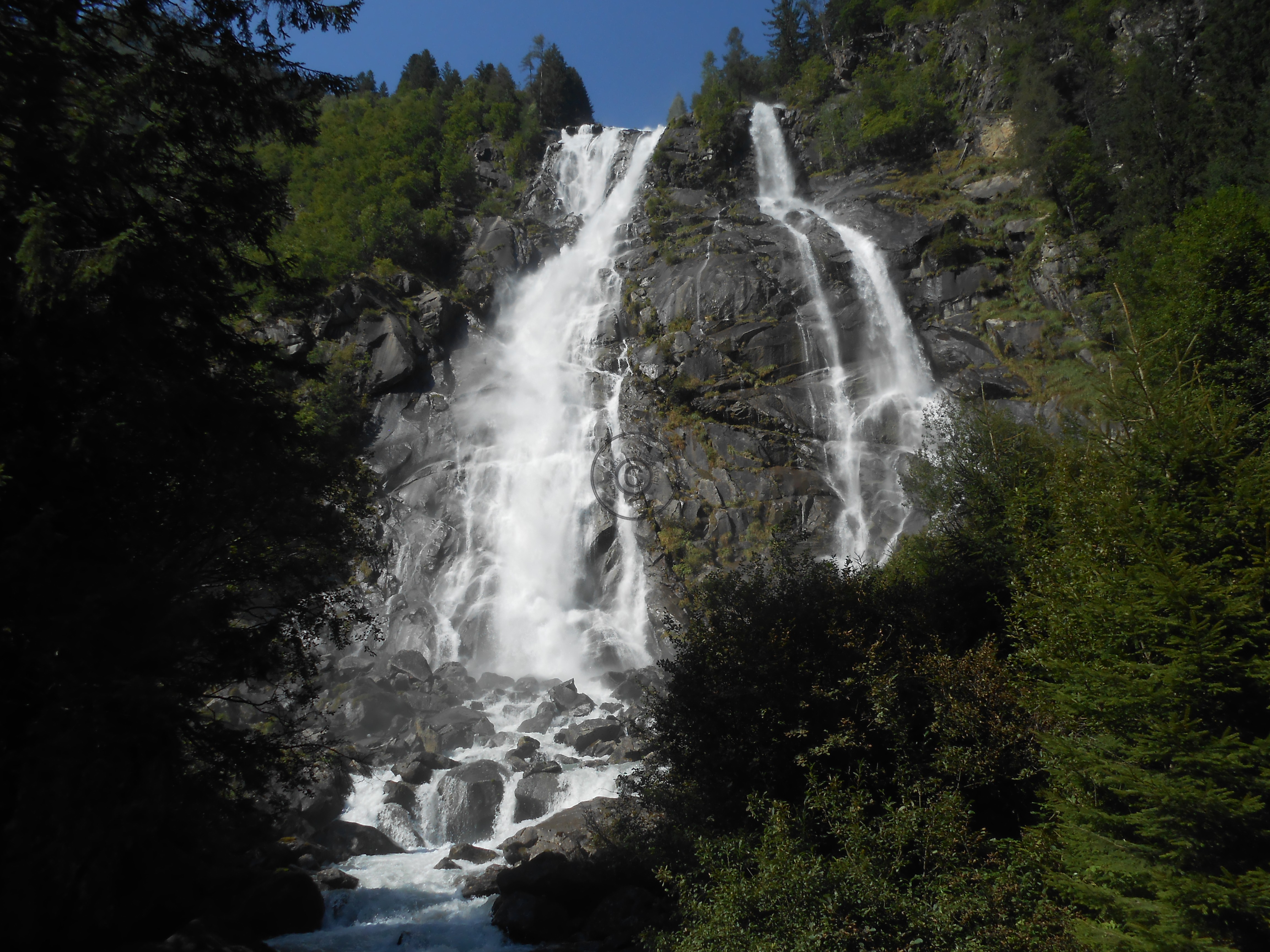 Our tour took us this time in several stages on and around Lake Garda.
Stage 1 led us from our hometown to the campsite "Azur Camping Regensburg" where we stayed for 1 night from here we went early in the morning towards the Zugspitze where we booked for 2 nights in the "Camping Resort Zugspitze" a parking space for 2 nights.
From here it was then after 2 nights in the direction of Gardasee, which we reached over the Brenner first goal in the region was the "Camping Moosbauer" near Bolzano which we used for a further intermediate overnight.
The next morning we drove from the campsite Moosbauer for a short visit to the "ski resort Madonna di Campiglio" and from there to the well known "Nardis waterfalls". In the late evening we reached the "Camping Brione" where we spent a few days And nights remained.
From this campsite we visited the cities "Riva del Garda", "Trentino", "Arch" as well as "Molina de Ledro" and much more.
After a few great days at the campsite Brione and its surroundings we continue our journey and went to our last point on Lake Garda the "Camping San Francesco".
From this we undertook a visit of the "City of Sirmione" and the Castello Scaligero ".
After we had looked at both, we spontaneously decided on the next day a small boat trip on the Garda Lake to the Castello Scaligero.
After many great experiences and days at Lake Garda and its surroundings we then went on our way home and we are sure that this will not have been our last trip to Lake Garda as we are sure that we have not seen anything by far.
--------------------------------------------------------------------------------------------------------------------------------------------------------------
Nasz tour zabrał nas tym razem w kilku etapach w okolicach jeziora Garda.
Etap 1 zabrał nas z naszego domu na kempingu "Azur Camping Regensburg", gdzie zatrzymaliśmy się na 1 noc tutaj było wcześnie rano na w kierunku Zugspitze, gdzie mieliśmy zarezerwowane miejsce parkingowe na 2 noce dla 2 noce w" Camping Resort Zugspitze ".
Stąd nazwano po 2 noce w kierunku jeziora Garda którą dojechać pierwszego gola Brenner w regionie była "Camping Moosbauer" w Bolzano którego użyliśmy na kolejny nocleg.
Następnego dnia rano pojechaliśmy z Camping Moosbauer najpierw na krótką wycieczkę w "ośrodku narciarskim Madonna di Campiglio", a stamtąd do znanych "wodospady Nardis" późnym wieczorem dotarliśmy następnie "Camping Brione", gdzie możemy spędzić kilka dni i nocy pozostał.
Z tego kempingu odwiedziliśmy miasta "Riva del Garda", "Trentino", "Łuk" i "Molina de Ledro" i wiele jeszcze bardziej.
Po kilku wspaniałych dni na kempingu Brione i jego okolic, kontynuujemy naszą podróż i pojechaliśmy do naszego ostatniego punktu nad jeziorem Garda "Camping San Francesco".
Od tego wzięliśmy objazd "City Sirmione" i Castello Scaligero ".
spojrzał na nas obu Po zdecydowaliśmy się spontanicznie, aby nam mały wycieczkę statkiem po jeziorze aż do jutra Castello Scaligero.
Po wielu wspaniałych przeżyć i dni nad jeziorem Garda i jego okolice, byliśmy wtedy w drodze do domu i jesteśmy pewni, to nie jest to być nasz ostatni wyjazd do jeziora Garda, jesteśmy pewni, że widzieliśmy jak dotąd nie wszystkie.
--------------------------------------------------------------------------------------------------------------------------------------------------------------
Unsere Tour führte uns dieses mal in mehreren Etappen an und um den Gardasee.
Etappe 1 führte uns von unserem Heimatort zum Campingplatz "Azur Camping Regensburg" wo wir für 1 Nacht blieben von hier aus ging es früh Morgens weiter ins Richtung Zugspitze wo wir für 2 Nächte im "Camping Resort Zugspitze" einen Stellplatz für 2 Nächte gebucht hatten.
Von hier aus hiess es dann nach 2 Nächten weiter Richtung Gardasee welchen wir über den Brenner erreichten erstes Ziel in der Region war der "Camping Moosbauer" bei Bozen welchen wir für eine weitere Zwischenübernachtung nutzten.
Am nächsten Morgen fuhren wir vom Camping Moosbauer aus zuerst für eine kurze Besichtigung in den "Skiort Madonna di Campiglio" und von dort weiter zu den bekannten "Nardis Wasserfällen"
Am späten Abend erreichten wir dann den "Campingplatz Brione" wo wir für ein paar Tage und Nächte blieben.
Von diesem Campingplatz aus besuchten wir die Städte "Riva del Garda","Trentino","Arch" sowie "Molina de Ledro" und vieles weiteres mehr.
Nach ein paar tollen Tagen auf dem Campingplatz Brione und dessen Umgebung setzen wir unsere Reise fort und fuhren zu unserem letzten Punkt am Gardasee dem "Campingplatz San Francesco".
Von diesem aus unternahmen wir eine Besichtigung der "Stadt Sirmione" und dem Castello Scaligero".
Nach dem wir uns beides angeschaut hatten beschlossen wir uns am Folgetag spontan dazu eine kleine Bootstour auf dem Gardasee bis hin zum Castello Scaligero zu unternehmen.
Nach vielen tollen Erlebnissen und Tagen am Gardasee und dessen Umgebung traten wir dann unsere Heimreise an und wir sind uns sicher das dies nicht unsere letzte Reise an den Gardasee gewesen sein wird, da wir sicher sind das wir bei weitem noch nicht alles gesehen haben.



X
Hello my name is Thomas, I travel with my Teardrop trailer through the land which I have come to the camping also my hobby and the report from my travels. For more information, just looking at my page: https://www.facebook.com/KulbaFanClub
Enjoyed reading this article? Share it!